Sacramento, aka "America's Most Diverse City", is renowned for its contemporary culture and is steadily growing as a vivid center of urban nightlife and arts. With their imaginative flair, local creatives have an out-of-the-box approach above all. So it's only natural for this lively city to host a number of remarkable spaces. And since Decorilla always keeps an eye on exceptional design talent, we're zooming in on the best of the best. Read on for the top Sacramento interior designers and their wonderful creations.
Adele Barsotti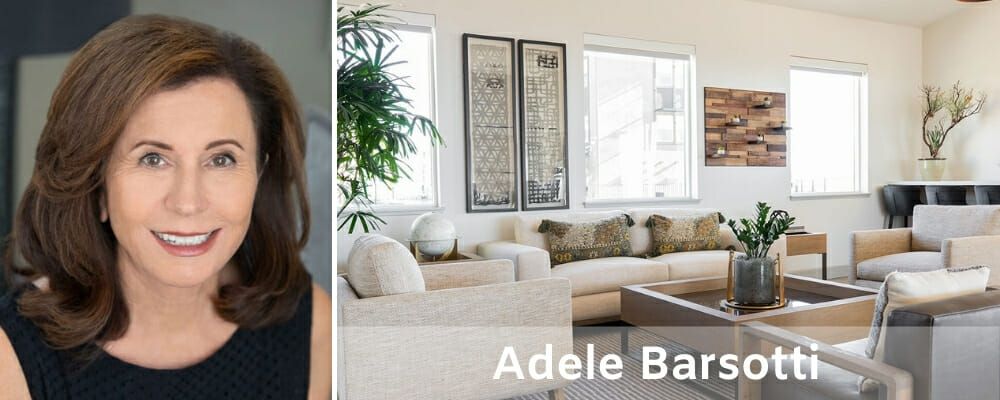 Adele Barsotti's artistic roots come from the Puglia region of southern Italy. After moving to North America in 1971, she started her career in the flooring industry of Southern California. It didn't take long for Adele to identify her skills and talents as an interior designer and decorator in Sacramento. Over the years, Adele grew a successful business in Sacramento, founding the innovative Pacific Design Group along the way. Adele finds her inspiration in philanthropy and her Italian artistic roots, embracing every opportunity to meet people from diverse cultures and backgrounds. She considers being part of a vibrant community a unique channel to transfer experiences into original design styles.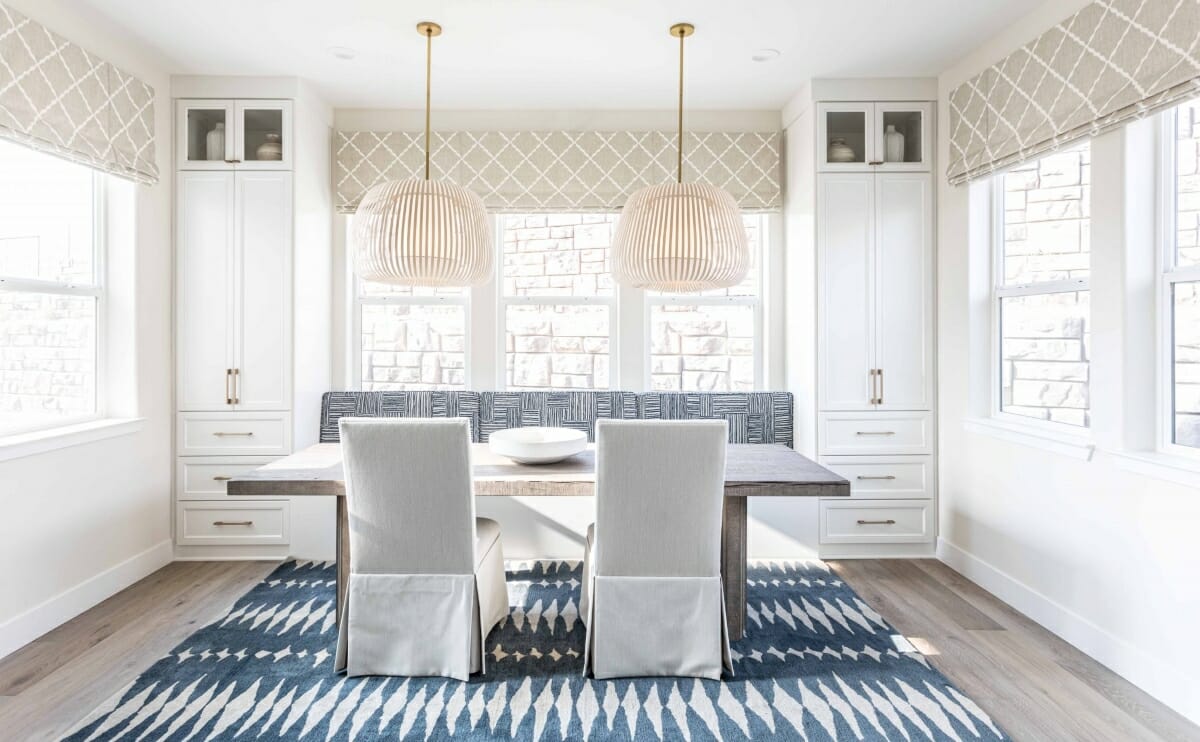 WHAT WE LOVE: Refined, low-key elegance in Adele's design and the way her design vision translates to calm, livable spaces.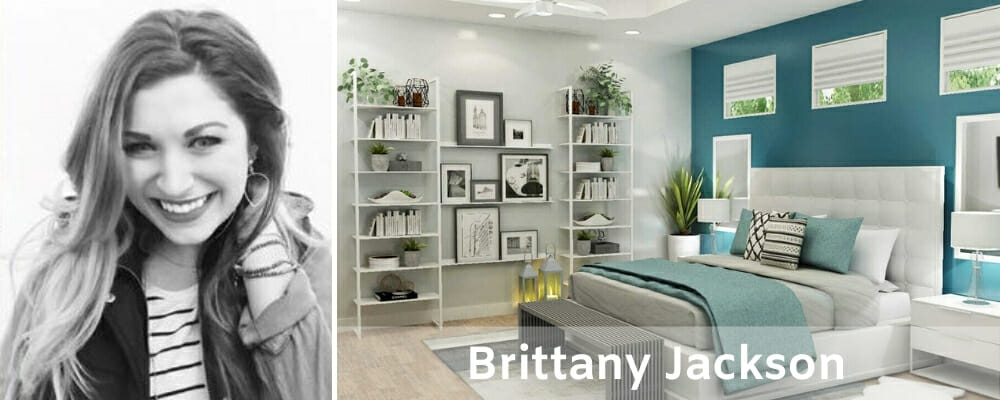 Brittany Jackson's passion for design started long before obtaining her Bachelor of Science degree in interior design from Colorado State University. Working with a team of designers on model homes throughout the country, she discovered her passion for residential design. Meanwhile, a semester spent abroad added a strong eclectic flair to her style. Brittany's primary design goal is to provide clients with beautiful, livable spaces tailored to their personalities.
Brittany defines her style as modern rustic with a subtle touch of Boho. Accent colors and bold focal points certainly characterize her clean lines and a neutral color palette. By connecting to her clients and their daily lives, she tailors suitable, highly functional spaces that make each project personalized and unique.
Need help choosing the best Sacramento interior designer near you for your home? Then, schedule a Free Interior Design Consultation for expert assistance getting started today.
WHAT WE LOVE: Brittany's passion for sophisticated, chic spaces enhanced by plants, one of her must-have elements. In addition, she offers some of the most affordable interior design services.
Kerrie Kelly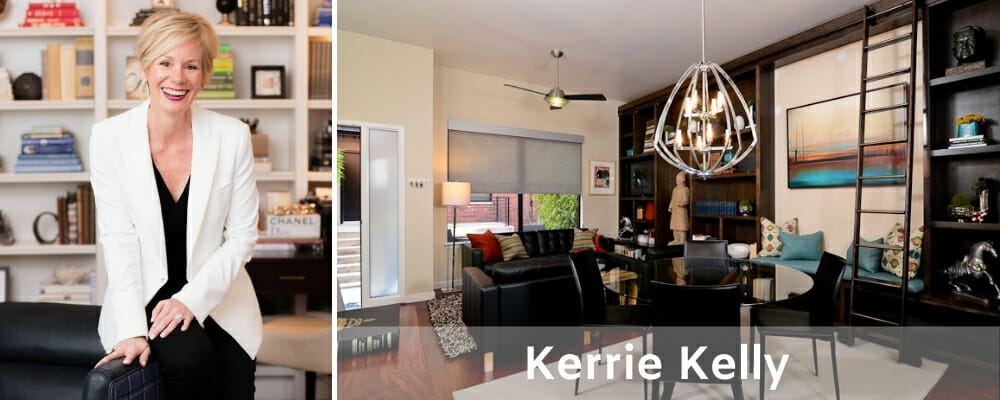 With over 25 years of business experience, Kerrie Kelly provides a complete and seamless design process, from concept to completion. Her range of services includes full renovations, new constructions, and model home projects. Furthermore, she offers custom-designed products such as rugs, tiles, outdoor furniture, and accessories. Kerrie's design vision and expertise bring to life the client's ideas, whether modern, traditional, contemporary, traditional or transitional. It is no wonder Kerrie is also a highly rated Houzz interior designer Sacramento. Kerry also spreads her passion through educating and inspiring new generations of designers. Multiple awards and an active presence in the industry events make her an authentic influencer in the world of interior design.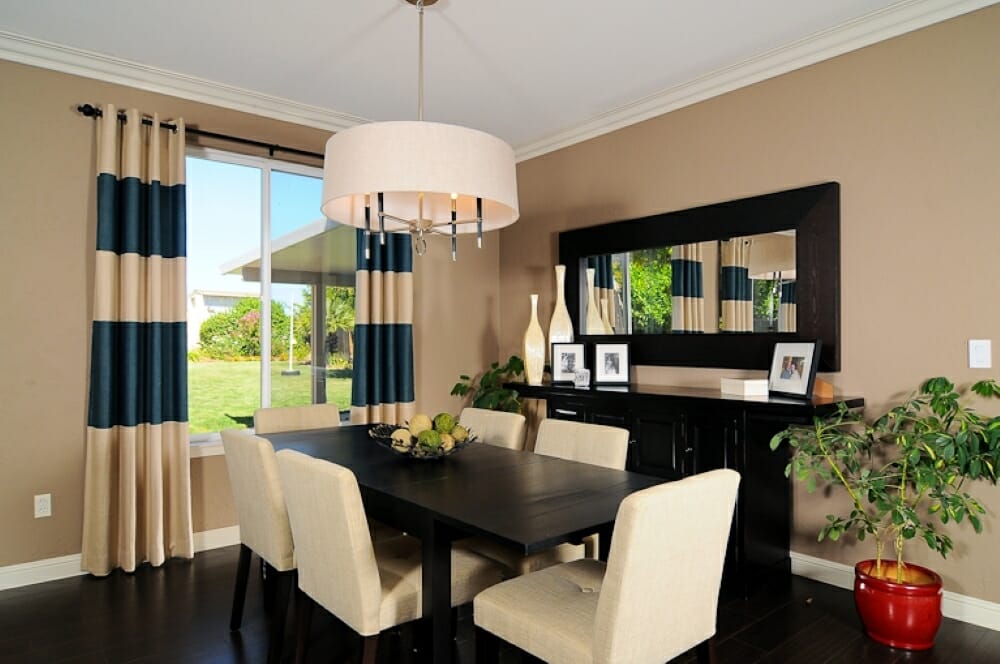 WHAT WE LOVE: Innovative designs, custom furnishing, and dynamic yet refined spaces as Kerri's professional signature.

Katrina Stumbos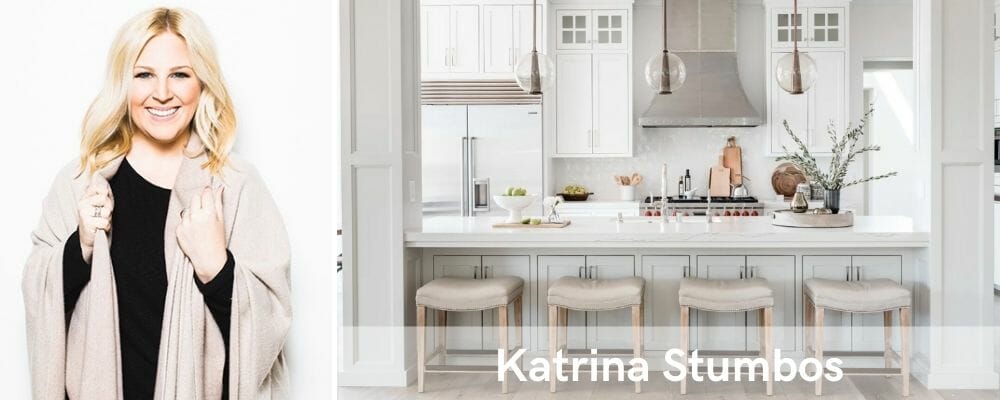 It didn't take long after her design studies at the Art Institute of California for Katrina Stumbos to become one of the top Sacramento interior designers near you. She is also one of the most sought-after residential interior designers in Northern California. Ever since launching her own company in 2012, Katrina transforms residential spaces to fit her client's unique needs, challenges, and passions. Her chic and functional creations range from iconic midcentury homes to classy traditional interiors. Natural materials, comfort, and smooth color palettes define her signature style as a fine blend of artistry and utility.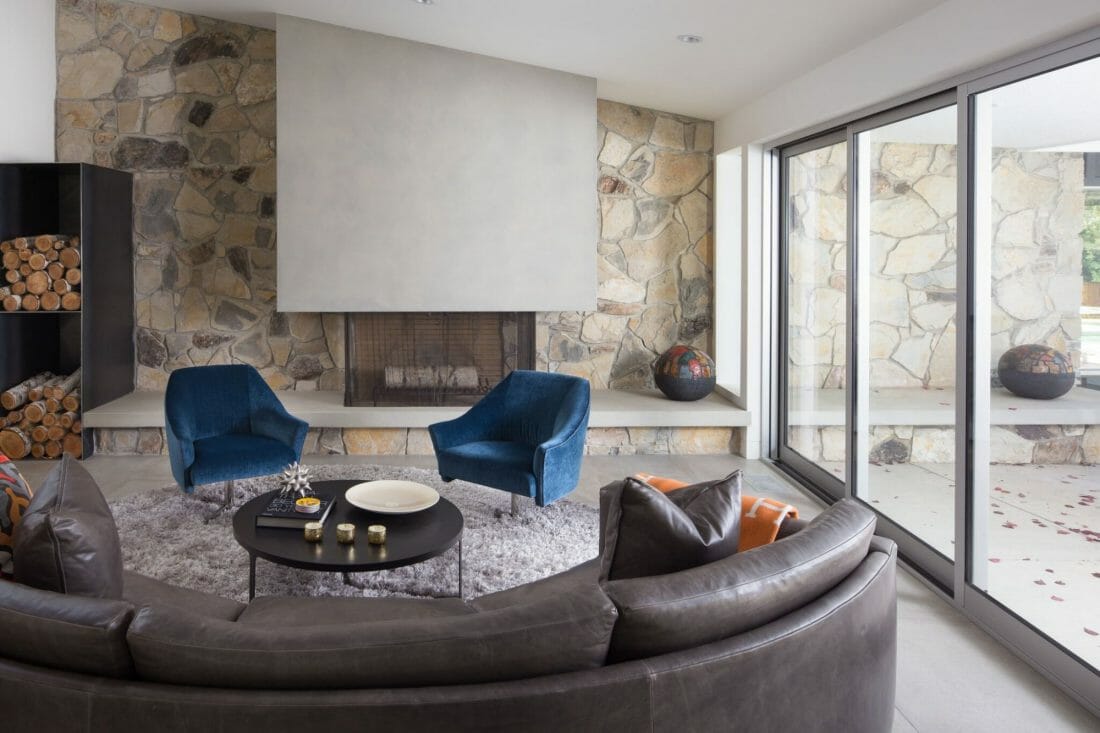 WHAT WE LOVE: Katrina's aesthetic flair that turns clients' personalities and lifestyles into fully optimized, bespoke living spaces.
Robyn McNelly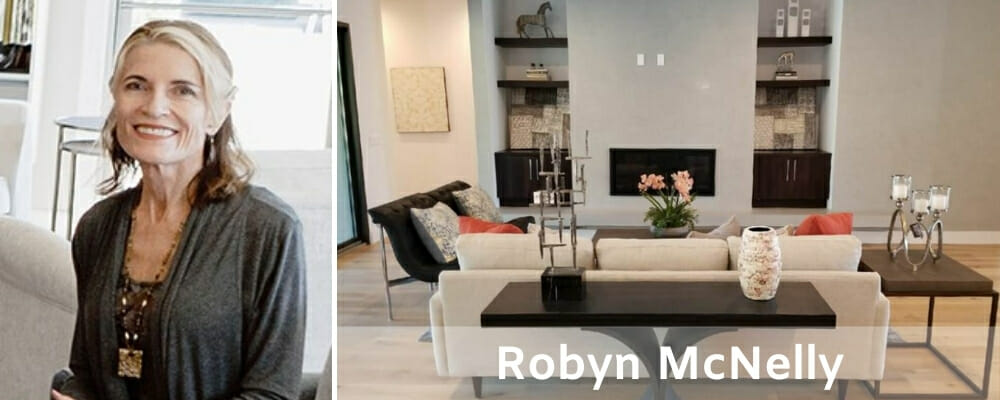 Robyn McNelly is Urban 57's senior interior designer and decorator in Sacramento with a firm foundation in the visual arts. While running her own design company for seven years, Robyn devoted herself to developing soothing interior concepts where her clients would feel safe, relaxed, and happy. Robyn's proficiency in residential design and space planning emphasizes window treatments and coloration. Furthermore, she believes in an individual, consultative approach to every client and their expectations of home design.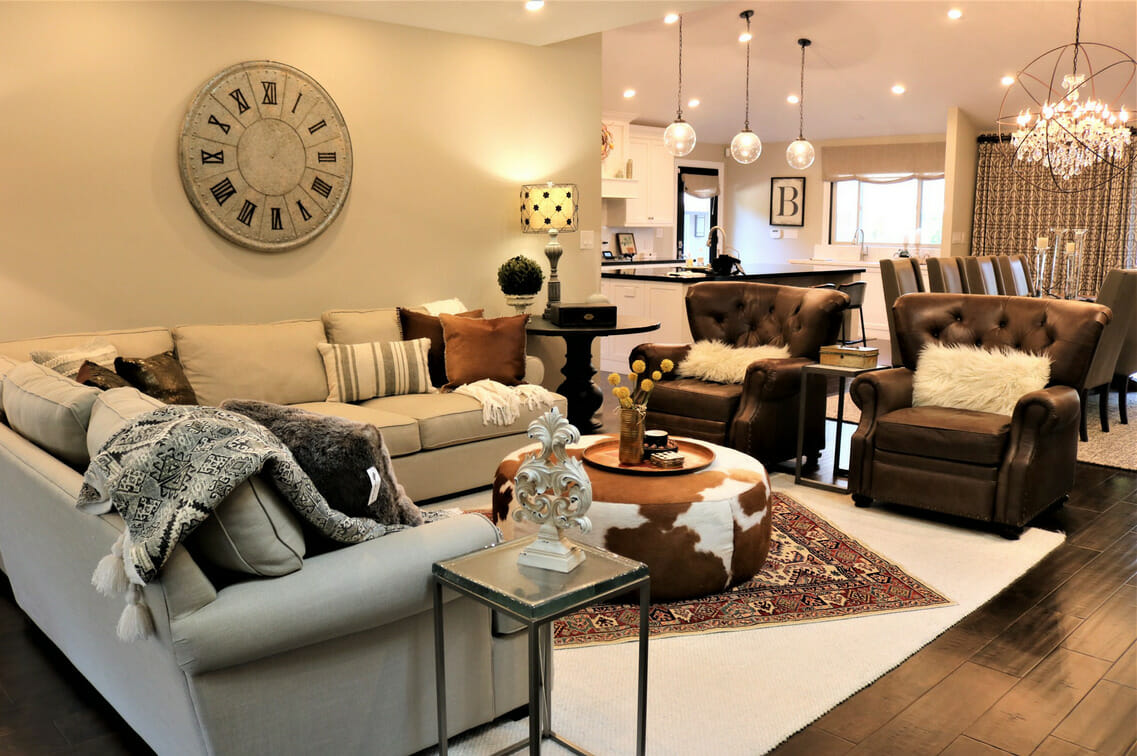 WHAT WE LOVE: Transitional spaces with a strong modern flair.
Rebecca Ward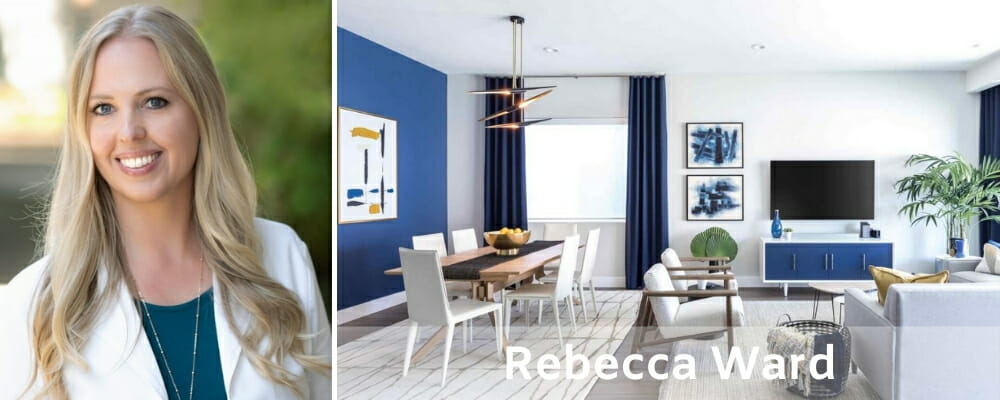 Rebecca Ward gained experience through working with successful designers and architects before establishing her own company in 2007. As a "Mediator" personality type she possesses an innate power to understand emotion and the human experience. Translated to interior design, it means that she draws inspiration from her clients' desires and masterfully turns them into beautiful and functional spaces. Rebecca's signature vogue is contemporary and zen. If asked for a suggestion, she will most likely start by proposing a nice coffee break before all.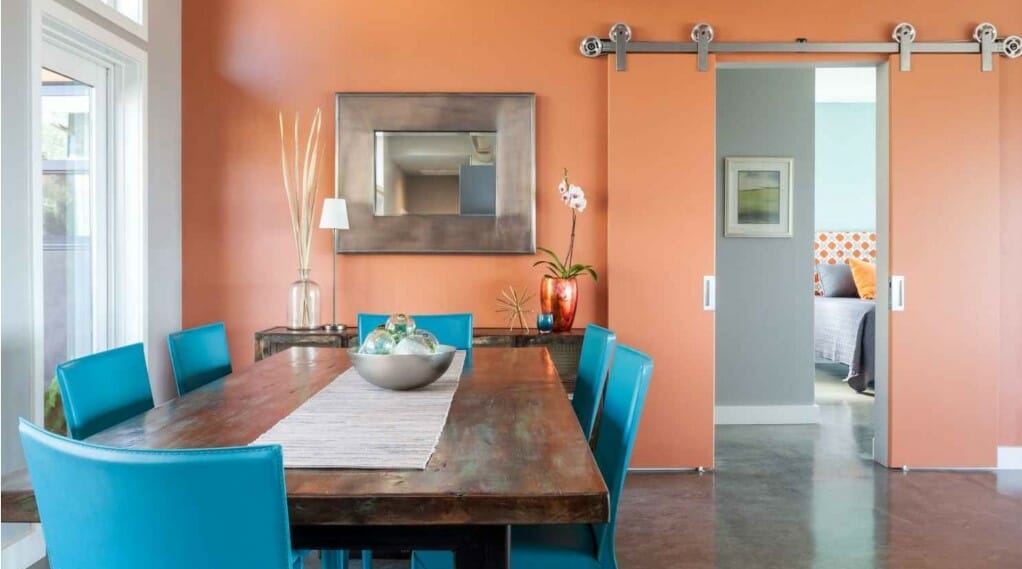 WHAT WE LOVE: Happy vibes, strong but sleek accents, and bold use of colors.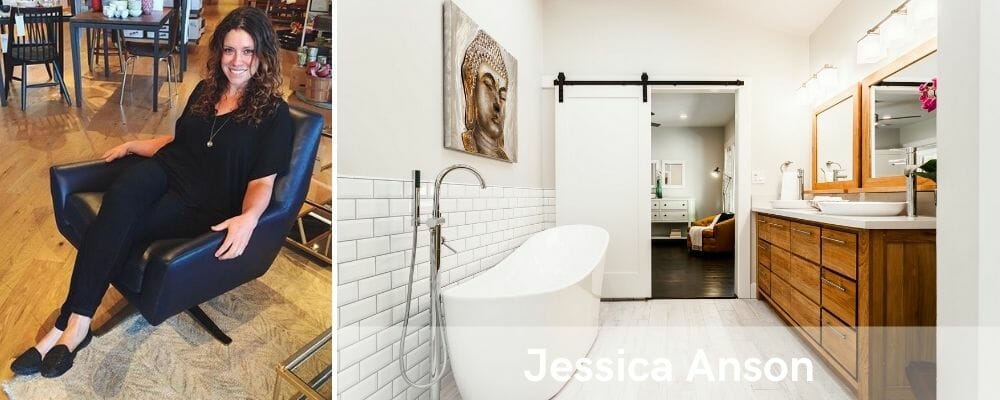 Jessica Anson has over 12 years' worth of experience in the interior design industry in Sacramento and beyond. After graduating, she worked for notable design companies in San Francisco and L.A. before launching her first deco shop in 2012. The products included handmade concrete decor, reclaimed wood art, textiles, and accessories.
Jessica's design approach focuses on smart solutions and a distinct aesthetic, fostering a harmonious relationship between a personality and natural accents. Her designs often emit a strong organic flair, with plants, wood, and rustic pieces as binding elements.
Focusing on capturing clients' personal styles and a way to express them, Jessica crafts their homes up to the smallest detail. By adding a touch of originality, she designs spaces that reflect lifestyles while positively impacting owners' lives. Jessica describes herself as an "eclectic person" who finds challenges in the search for the perfect balance. Her ultimate goal is to compose a harmonious, livable space.
WHAT WE LOVE: Plants, wood, color, and texture combinations incorporated into designs to enhance everyday life.
Donald Fugina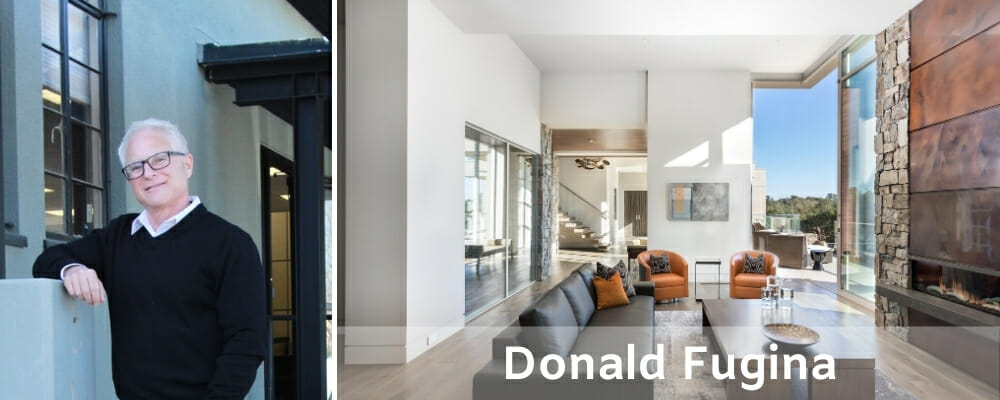 To be an architect and designer has been Donald Fugina's dream, and for the last 25 years, he's been living it. Moreover, he fulfills his clients' dreams by connecting with them through a strong creative vision. Donald focuses on clients' lifestyles, searching for the remarkable things that make them happy and unique, in order to deliver the design that exceeds their expectations. Consequently, he designs their spaces with integrity and meaning, offering a full scope of services, from site planning to interior design. Moreover, Donald's firm has earned all 5-star ratings among Houzz interior designers Sacramento.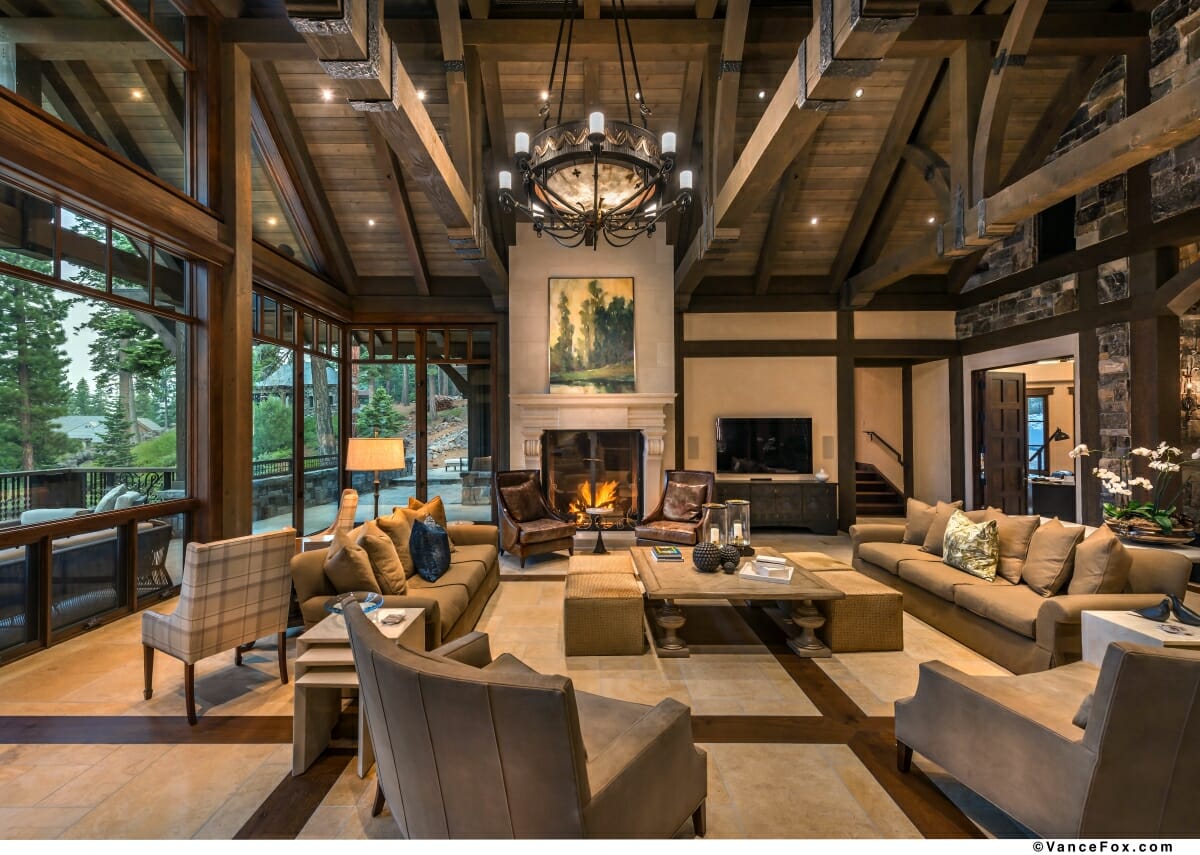 WHAT WE LOVE: Successful fusion of rustic and modern that characterizes Donald's design.
Tami Teel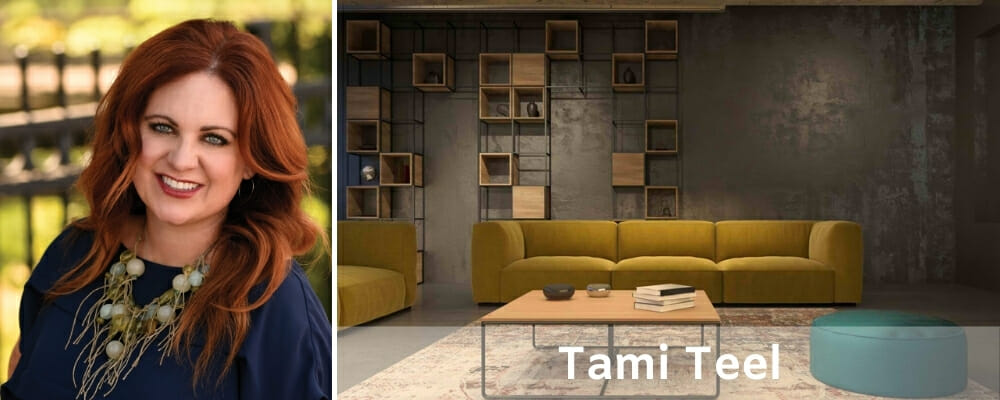 Tami Teel's professional path has been decided the moment she was able to walk. At the age of three, her favorite game was to re-stage her bedroom, moving toys and furnishings. Today, she considers interior design as more than a carrier, but rather a passion and a way of life. As one of the top Sacramento interior designers, she creates alluring, innovative spaces while dispelling myths commonly associated with interior design. Her style is easy to recognize by sleek lines, simplified layouts, and bold pops of color.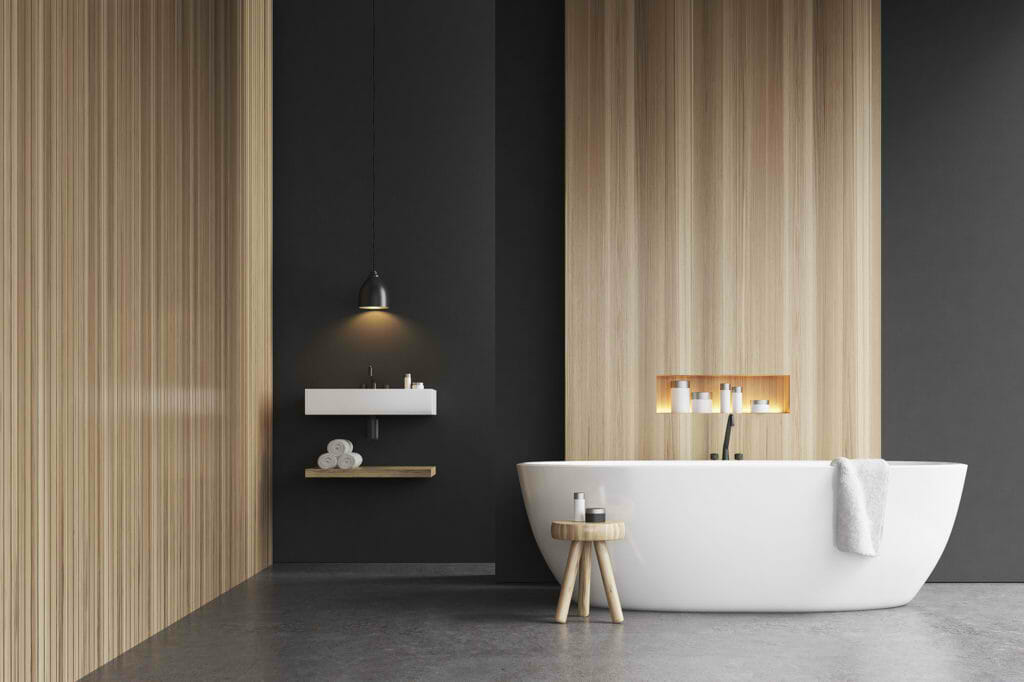 WHAT WE LOVE: Exceptionally warm minimalism, defined by refined simplicity and organic flair.
Anne Sacco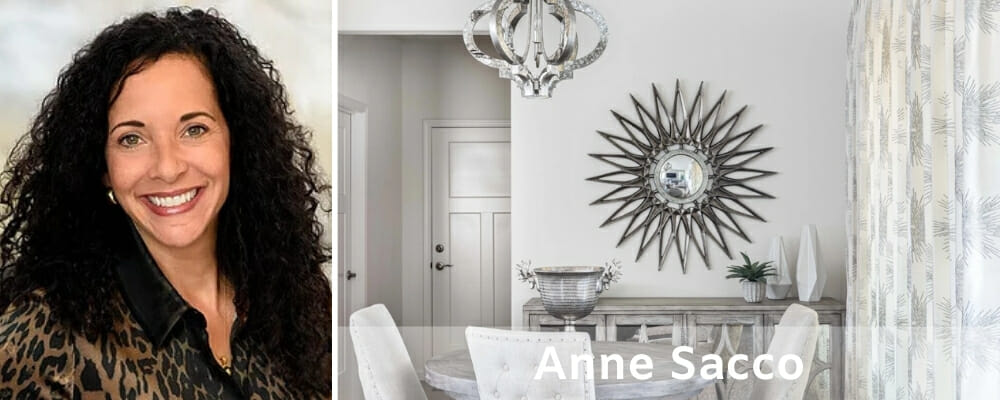 When looking to hire an interior designer in Sacramento, Anne Sacco can't be overlooked. First, she began her career in interior design in the late '90s, working with clients in the Portland Metro and the resort areas of Bend in Central Oregon. Today, as one of the top Sacramento interior designers near you, Anne continues to create exciting residential and commercial interiors. Moreover, her design goals are to translate her client's personal styles into their homes, as well as to enhance the corporate image of her commercial clientele. As a result, using creativity and attention, Anne helps her clients turn their dreams into a comfortable reality.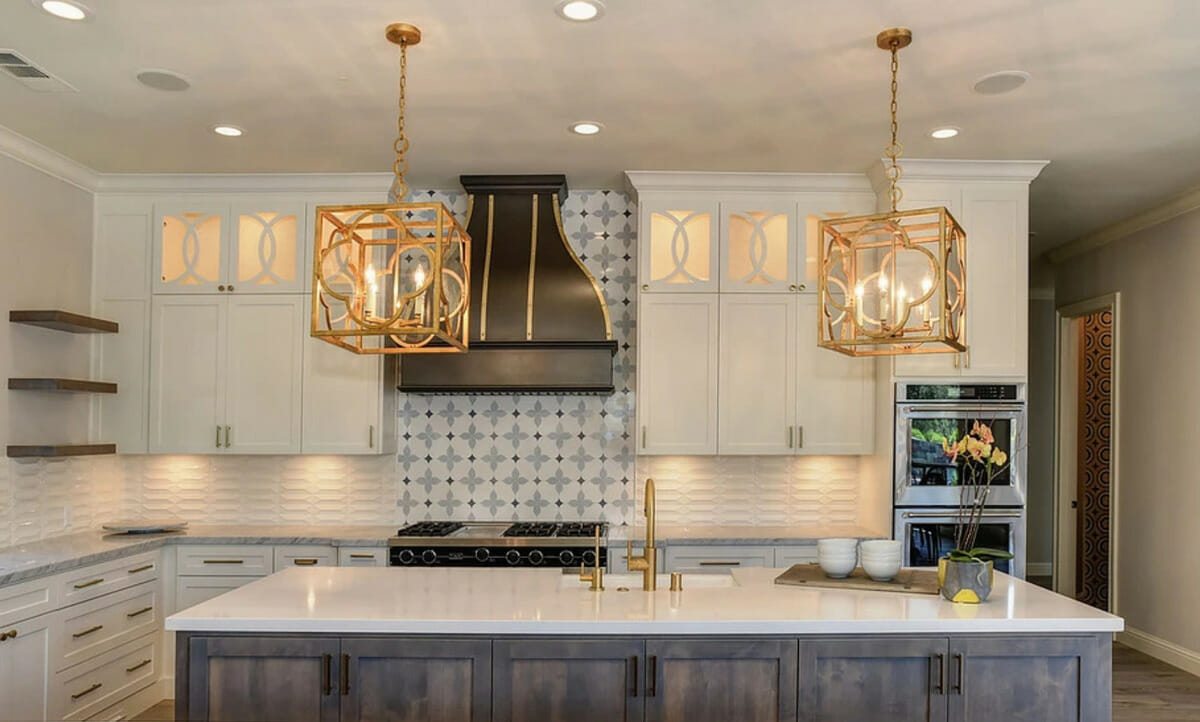 WHAT WE LOVE: Functional and timeless spaces with successful contrasts between old and new.
Need Help To Choose Among the Best Sacramento Interior Designers?
Are you looking for the best interior design in Sacramento, but not sure who is right for your home? Then, schedule a Free Interior Design Consultation for expert assistance getting started today!

[images: 1]