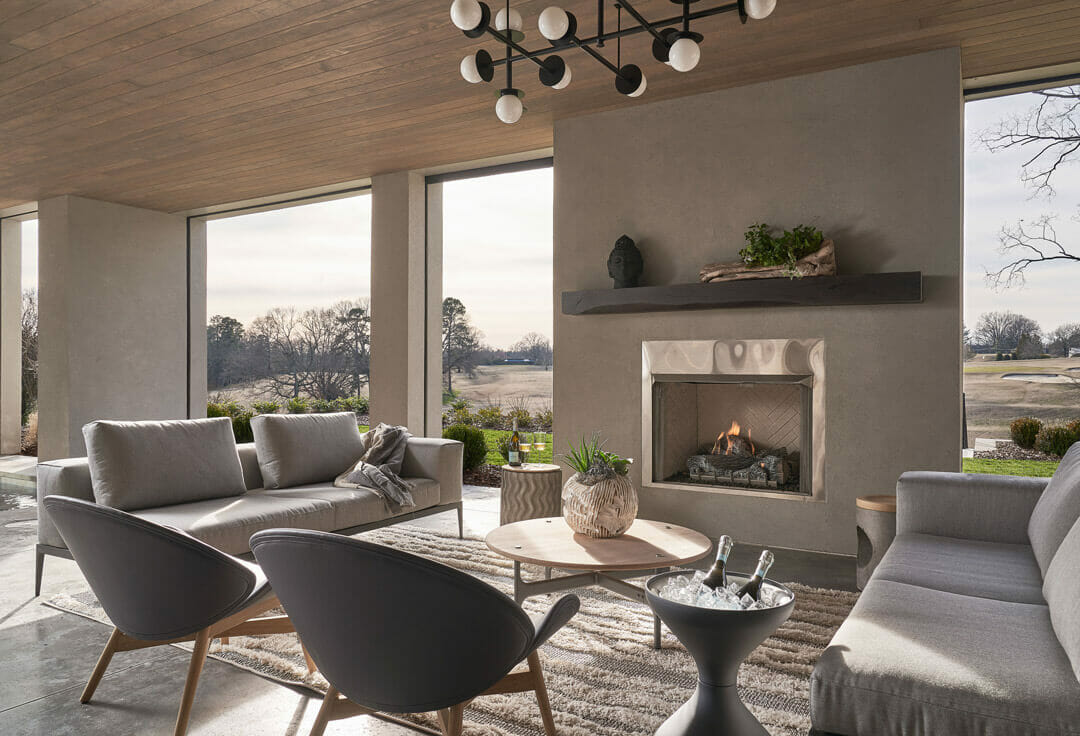 Ask residents why they love living in the Gate City, and the answers are as diverse as the population. Highlights include its central location, great weather, and affordable housing. Of course, the houses are stunning too. The city is home to various talented decorators after all. And they're customizing beautiful abodes according to every individual's needs. Read on to learn more about the top interior designers and decorators in Greensboro, NC.
About Interior Design in Greensboro, NC
When it comes to North Carolina destinations with beautiful and varied architecture, Greensboro is the place to be. Homes, schools, churches, and businesses boast exquisite exteriors. Commonly encountered building styles include Colonial, Gothic, Modernist, Neoclassical, Revival, and Romanesque.
Need help finding the top Greensboro interior designers near you? Then, schedule a Free Interior Design Consultation with a design expert to help you find the perfect match!
Whatever a person's architectural and decorative preferences, a skilled designer or firm can help make it happen. Besides, the best interior decorators in Greensboro, NC, have done it all. To them, residential and commercial interior design is a breeze. They're always keen to take on new projects and overcome their unique challenges.
The Best Interior Designers & Decorators in Greensboro, NC
People from all different walks of life call Greensboro home, from young professionals to families and retirees. It's only natural that they have unique interior design needs. Luckily, there are many incredible decorators around. While some focus on affordable interior design, others specialize in luxe spaces. Whatever a client's requirements, one of the best Greensboro interior designers is sure to be a good fit.

Laura Mensch & Gina Hicks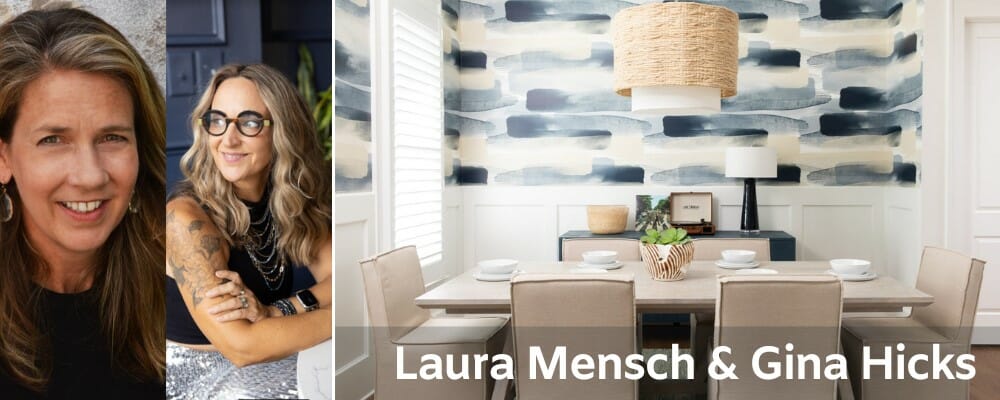 Quirky and fun yet fresh and refined summarize Vivid Interiors' spaces. Principle designers Laura Mensch and Gina Hicks manage to deliver exceptional results every time. Both have been passionate about design since childhood, and it shows. It's no wonder they're considered some of the top interior designers in Greensboro, NC.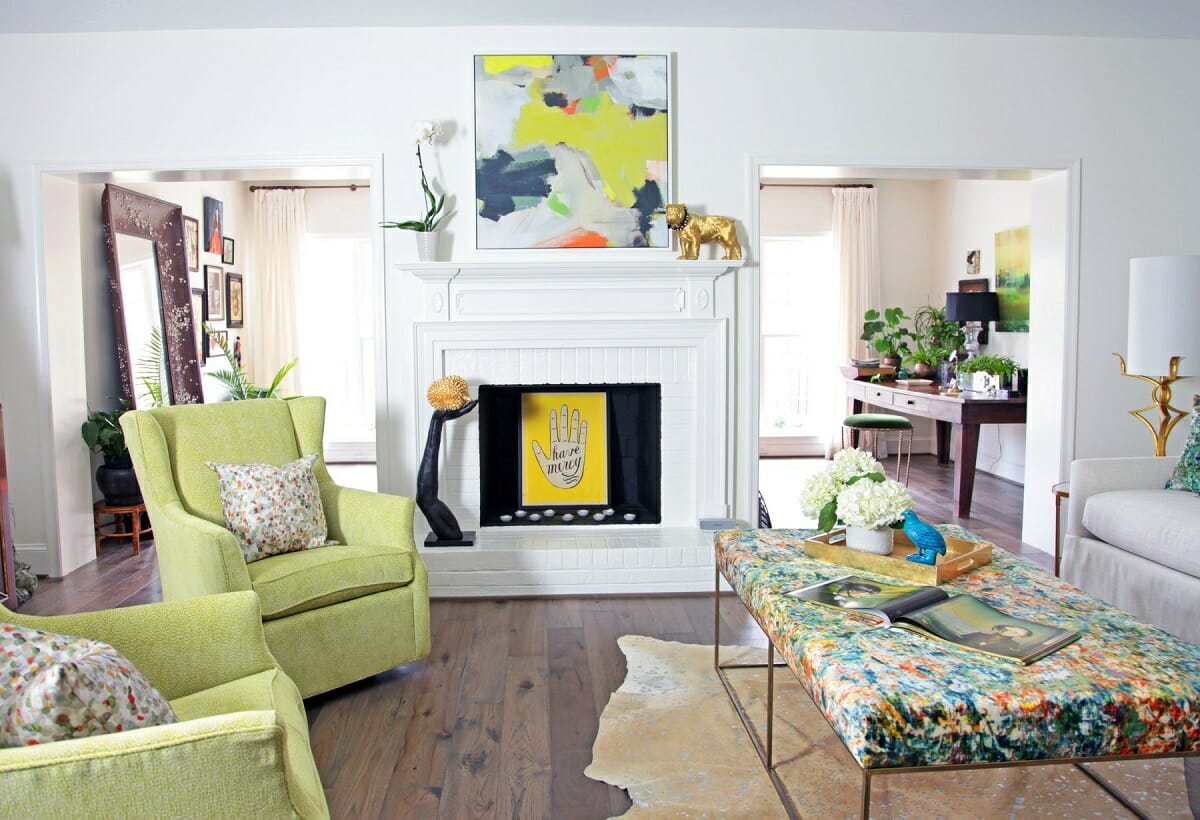 WHAT WE LOVE: Laura and Gina's belief that the first rule of interior design is to break, bend, and warp all the rules. Life should be fun, after all.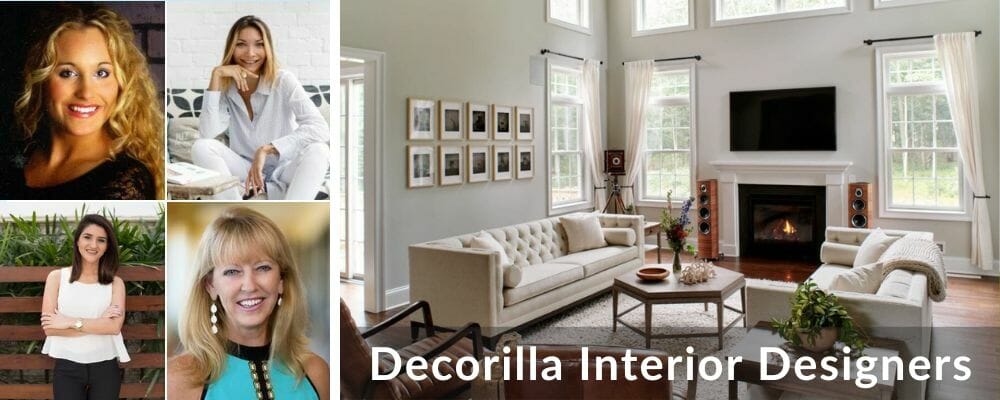 The Decorilla team offers some of the most affordable interior design in Greensboro, NC. As an online interior design service, they're pushing the boundaries of designing interiors by ensuring clients find the perfect designer without the constraints of location. In addition, unlike traditional design services, each Decorilla project begins with concepts from two talented designers, from which the client is able to choose their favorite. 
Those who collaborate with Decorilla are in for a stress-free and enjoyable process. Other than stunning custom results, clients enjoy perks like:
Exclusive trade discounts not available to the public

Personalized floorplans and layout instructions

Constant communication throughout
WHAT WE LOVE: How there's an affordable Decorilla package to suit every pocket. So, if you want to experience elevated interior design in Greensboro, NC, get started today!
Ann Legette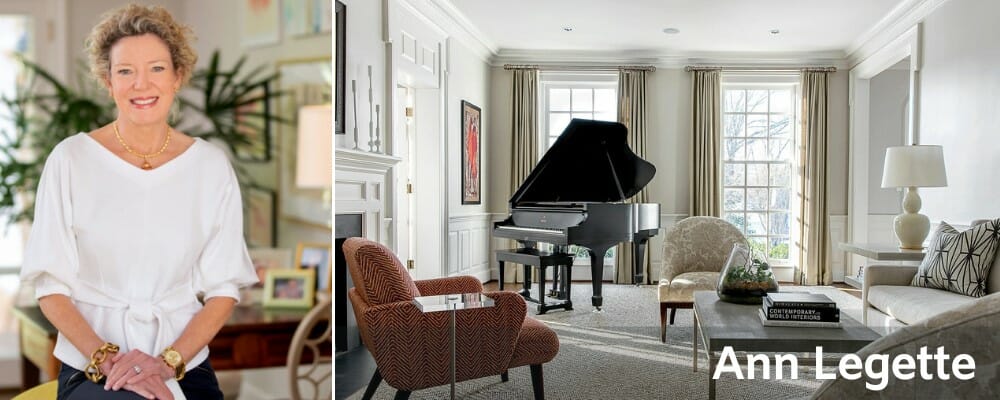 Few can do modern and traditional residential interiors as well as Ann Legette of Ann Legette Interiors. She is also skilled at designing distinct and commercial spaces. Some of her past projects include a private jeweler and the Greensboro Country Club.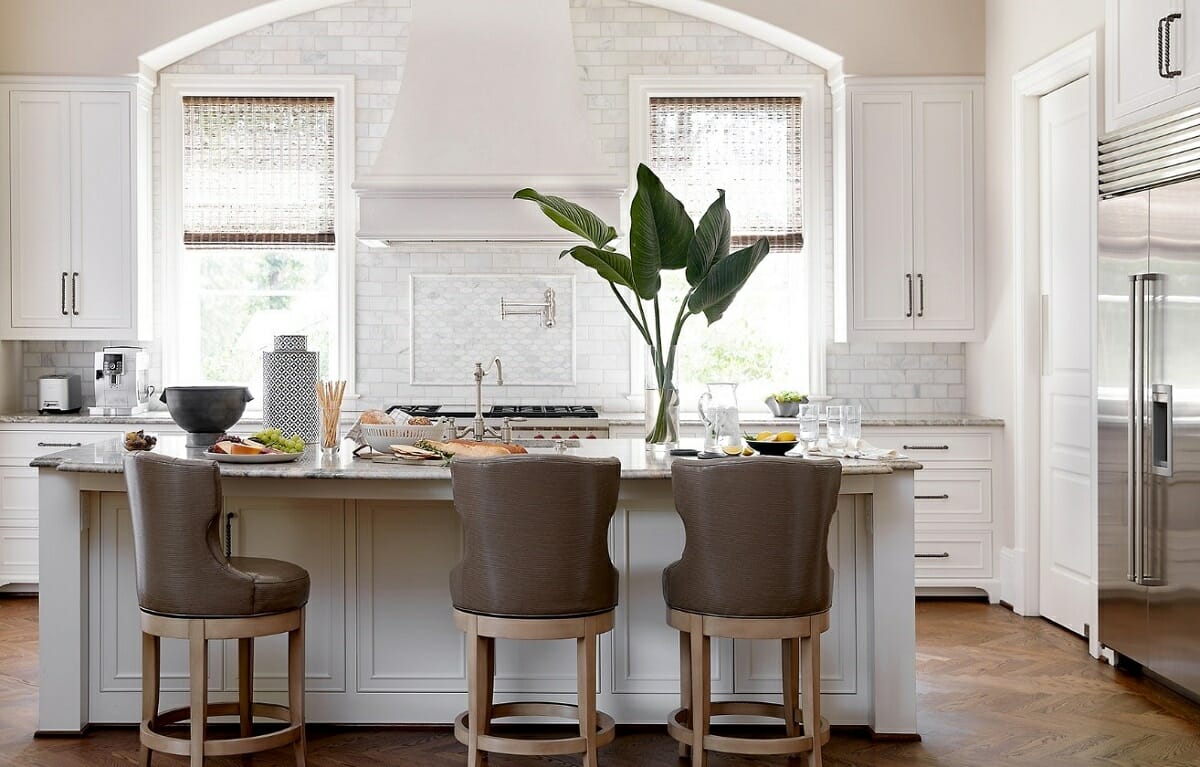 WHAT WE LOVE: Ann's calm, refreshing, and sophisticated spaces. She undoubtedly deserves her status as one of the best interior decorators in Greensboro, NC.
Patti Allen & Stephanie James Goldman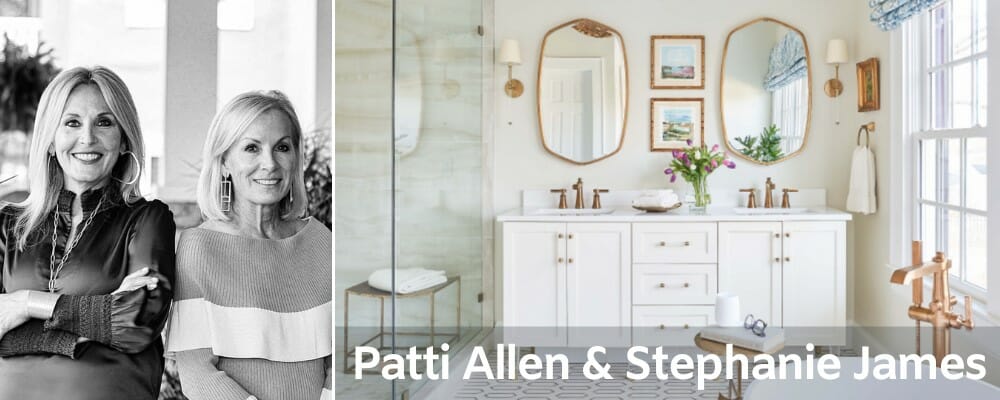 After starting as competitors, Patti Allen and Stephanie James Goldman soon realized they made a great team. Thus, they joined forces, founding Allen and James Home. Their claim to fame with interior design in Greensboro, NC, is their fast, efficient, and determined work.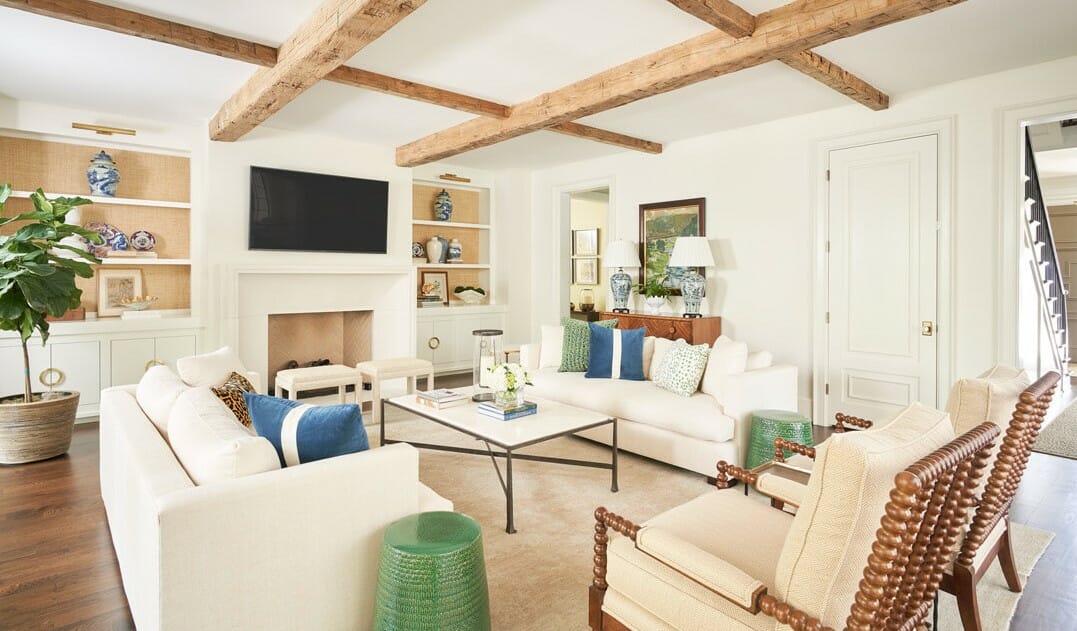 WHAT WE LOVE: The trouble they go through to deliver bespoke spaces. Patti and Stephanie love getting to know and understand their clients to ensure their interiors suit them perfectly.
Jessica Dauray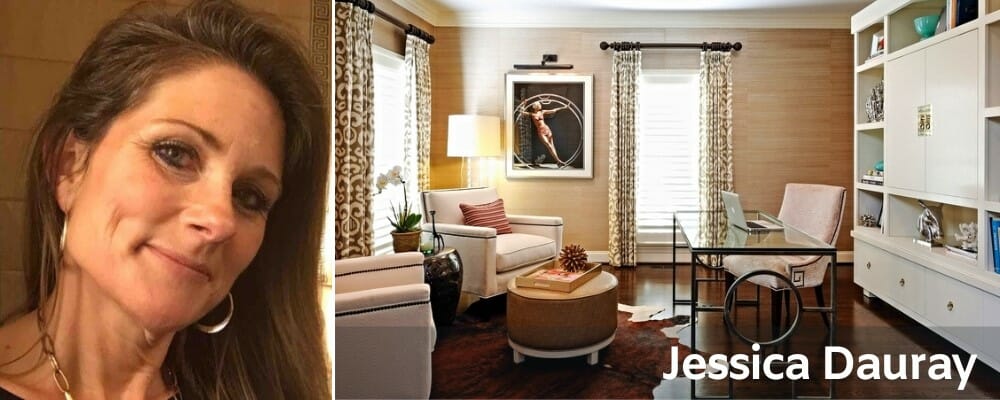 Design isn't only Jessica Dauray of Jessica Dauray Interiors' trade – it's her passion. As an avid traveler with a background in art history, she uses these influences when creating interiors. Her appreciation of different build styles also leads her to look at every project from an architectural perspective.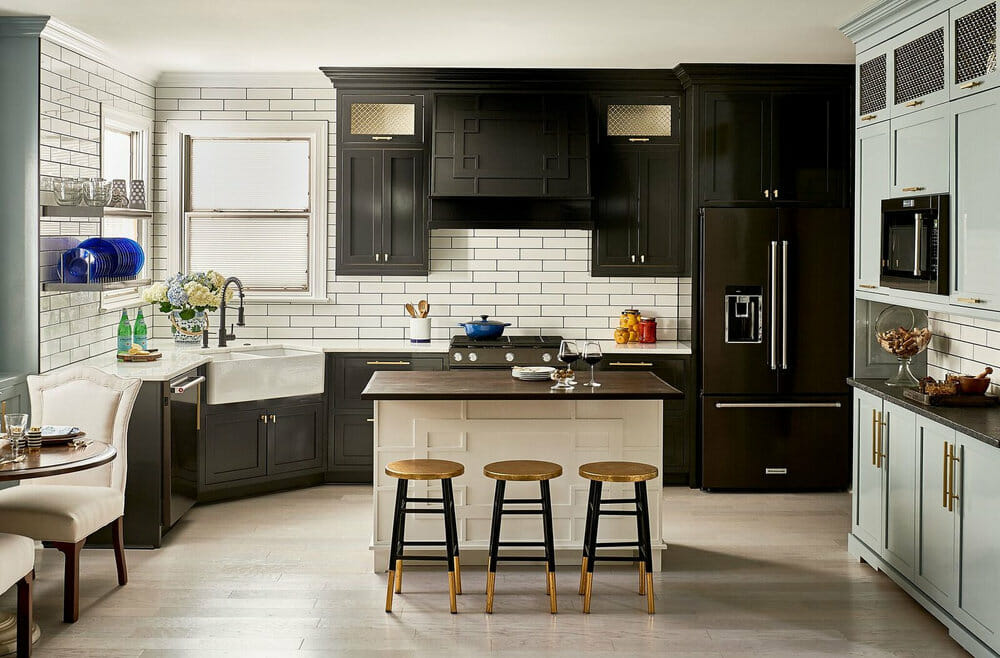 WHAT WE LOVE: The fact that Jessica values form and function equally. Her chic and livable spaces make Jessica one of the most sought-after interior decorators in Greensboro, NC.
Marta Mitchell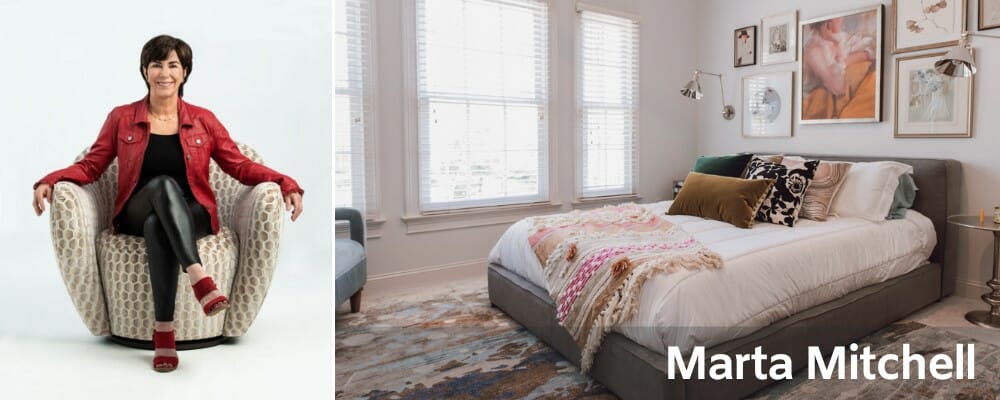 Marta Mitchell is the president and a designer of Marta Mitchell Interior Design Group. One look at their work, and it's clear why she and her team are among the award-winning Houzz interior designers in Greensboro, NC. Marta's more than 25 years of experience certainly comes in handy. It allows her to create exclusive spaces that meet functional and aesthetic needs.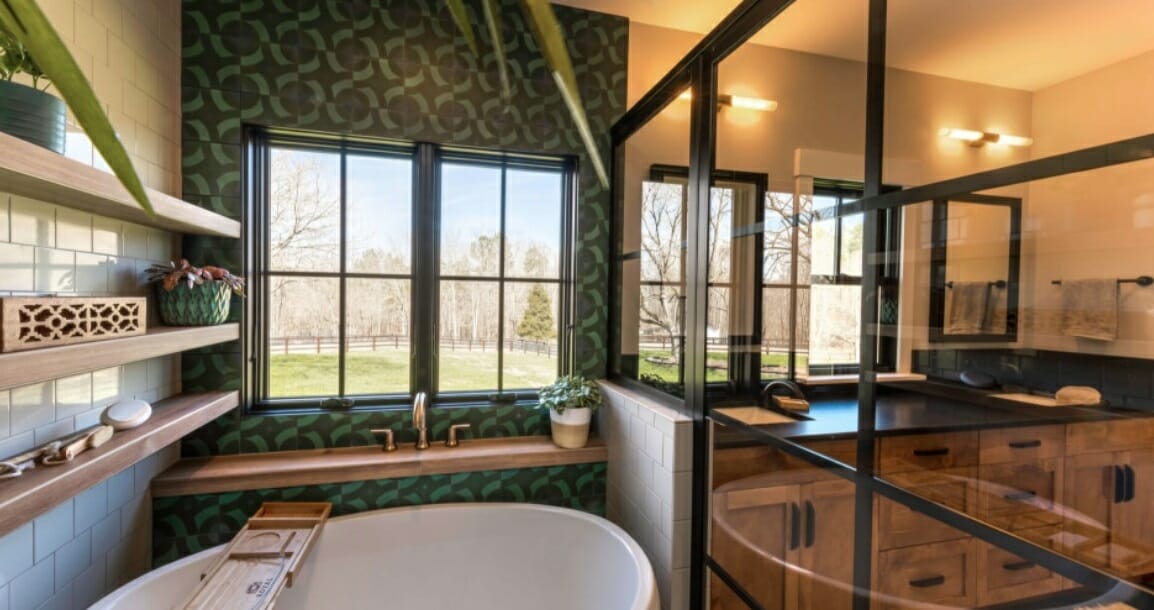 WHAT WE LOVE: How Marta is always willing to take risks. Her distinct brand of creativity sets her interior design apart in Greensboro, NC.
Laura Redd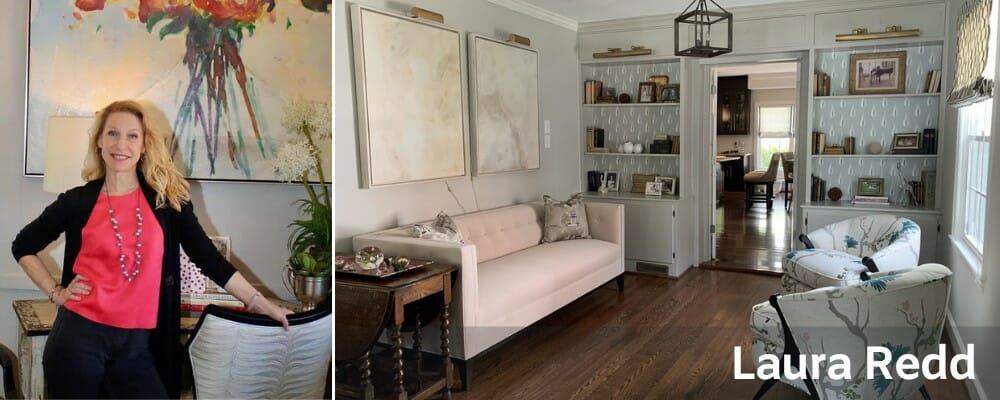 Few do interior design quite like Laura Redd of Laura Redd Interiors. In fact, what makes her approach unique is how she believes not all rooms require complete gutting. She gets to know her clients, assesses their situation, and puts together a stunning space around their favorite pieces.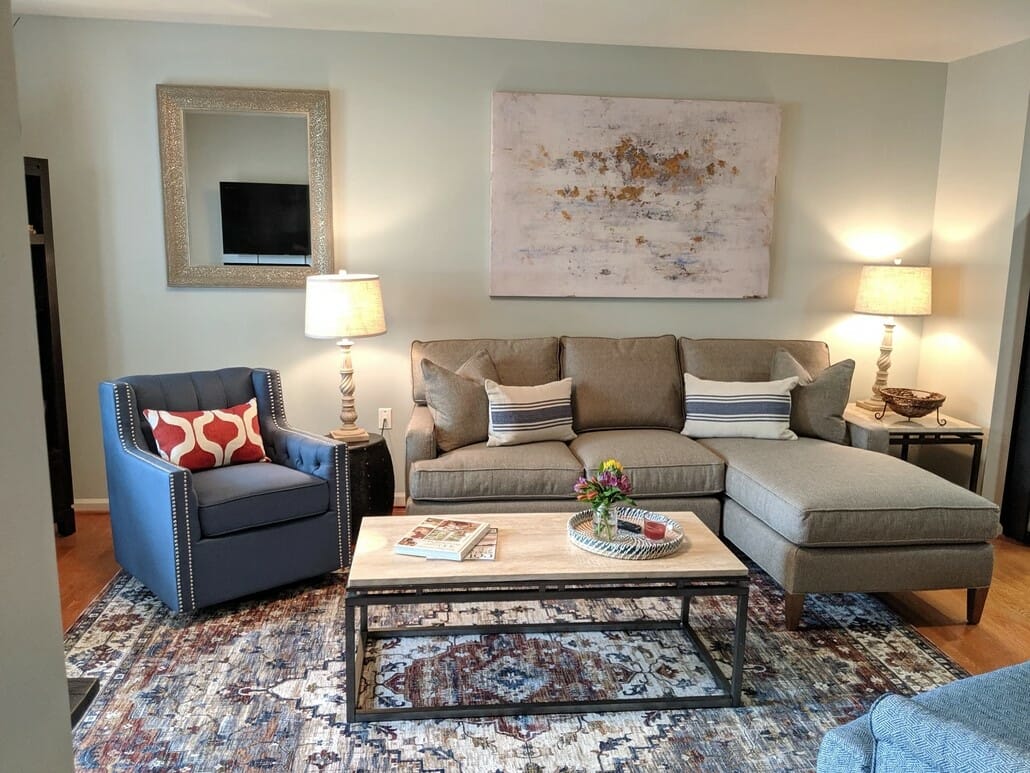 WHAT WE LOVE: Laura creates interiors in her clients' style – never her own. Her attentiveness is recognized often. For this reason and many more, she's one of the multi-award-winning Houzz interior designers in Greensboro, NC.
Alem Dickey Keel Interior Design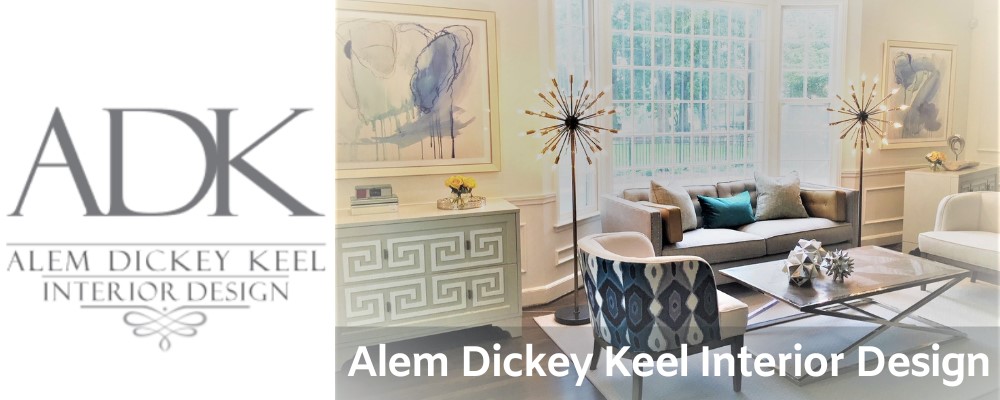 Gina Alem, Mel Dickey, and Donna Keel are the creative minds behind Alem Dickey Keel Interior Design. They take on each project, big or small, with extraordinary attention to detail. Moreover, their combined experience leads to spectacular interior results. For this reason, they are among the best interior decorators in Greensboro, NC.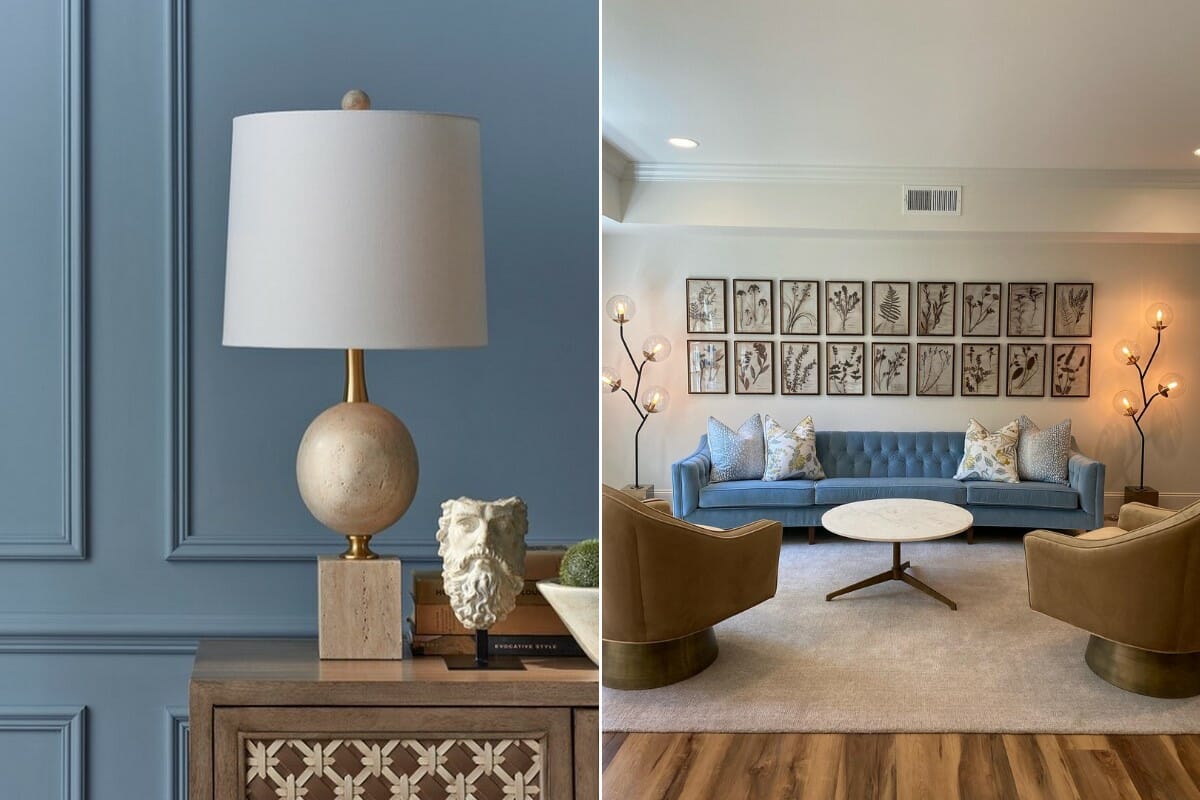 WHAT WE LOVE: How their unique talents and experiences are complementary, making them one unbeatable team. Interior design in Greensboro is richer as a result of their shared efforts.
Maria Adams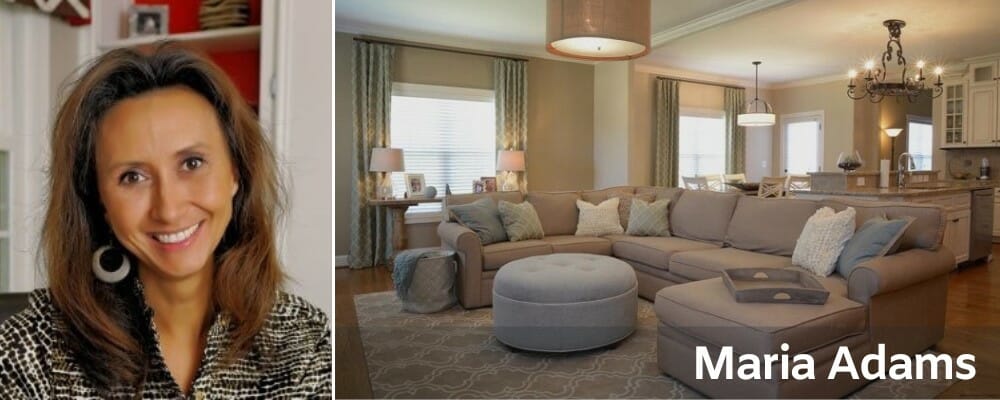 Maria Adams of Maria Adams Designs largely contributes to the beauty of interior design in Greensboro, NC. She's passionate about improving the quality of life of others through her designs. Her core focus is on lifestyle designs because she wants to help people tell their stories via the spaces they inhabit.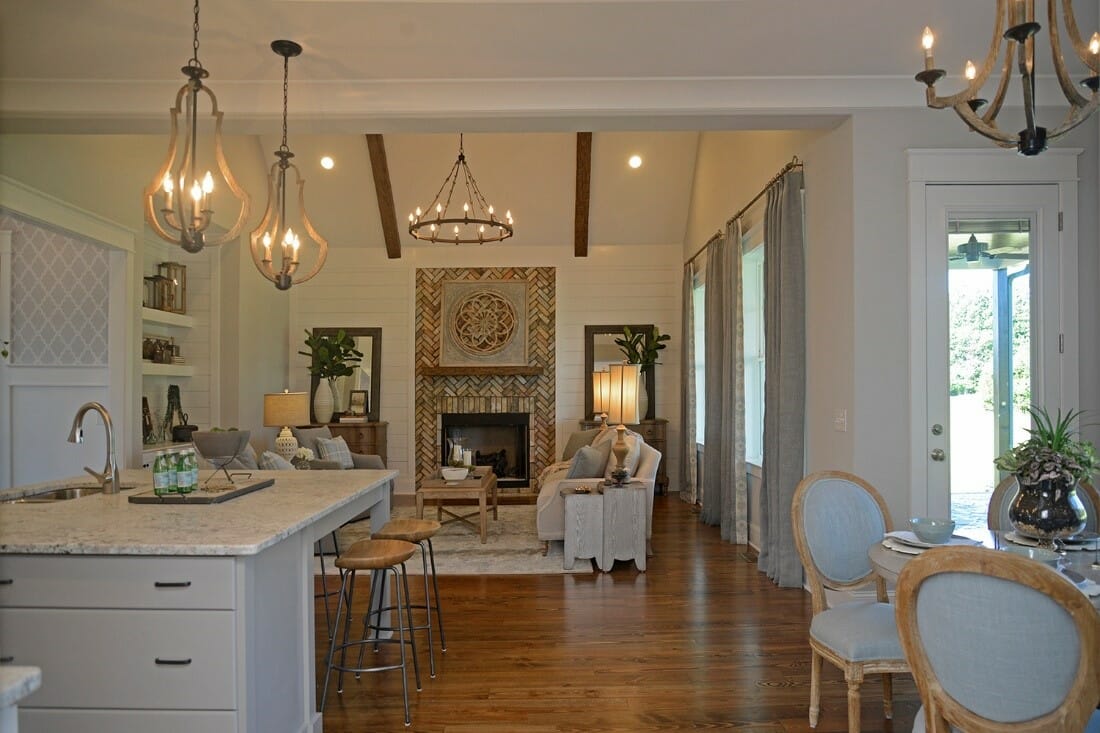 WHAT WE LOVE: Due to her varied career background, Maria picked up various invaluable skills, which continue to come in handy. Her project management skills are especially helpful.
Leigh Ann Raines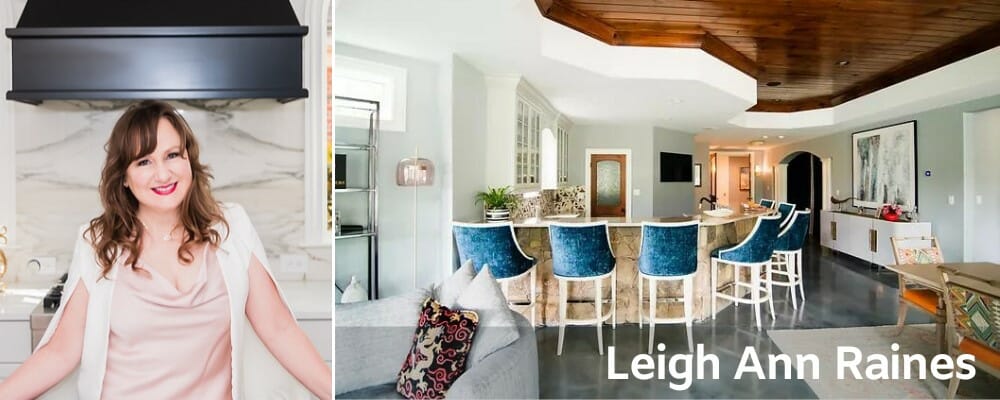 Founder and principal designer of Chic By Design, Leigh Ann Raines, fell in love with her future career in fourth grade. Since then, she's gone on to perfect her skills and figure out the secrets to turning a house into a home. Because her designs honor architecture and have enduring appeal, she's known as one of the top interior decorators in Greensboro, NC.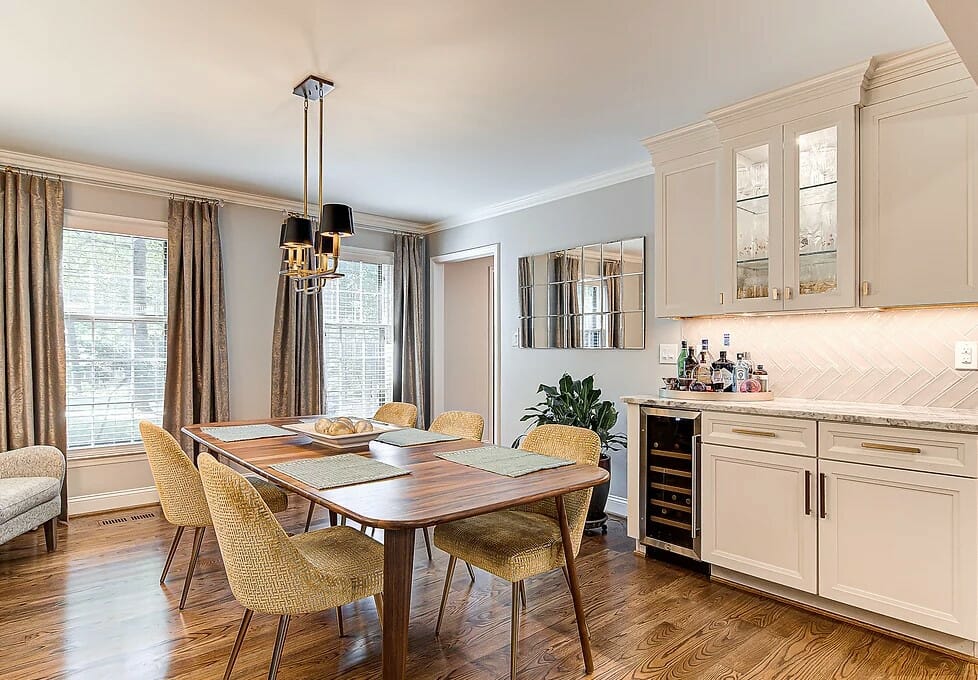 WHAT WE LOVE: The way Leigh Ann manages to increase the beauty, comfort, and value of homes. All of this while remaining on time and within budget.
Want to work with the best interior designers in Greensboro, NC?
Sometimes searching for 'interior designers near me' can be overwhelming. However, you can get professional help being matched with two talented designers. Schedule a Free Interior Design Consultation with Decorilla today to explore your options! 

[Feature image: Allen and James Home]