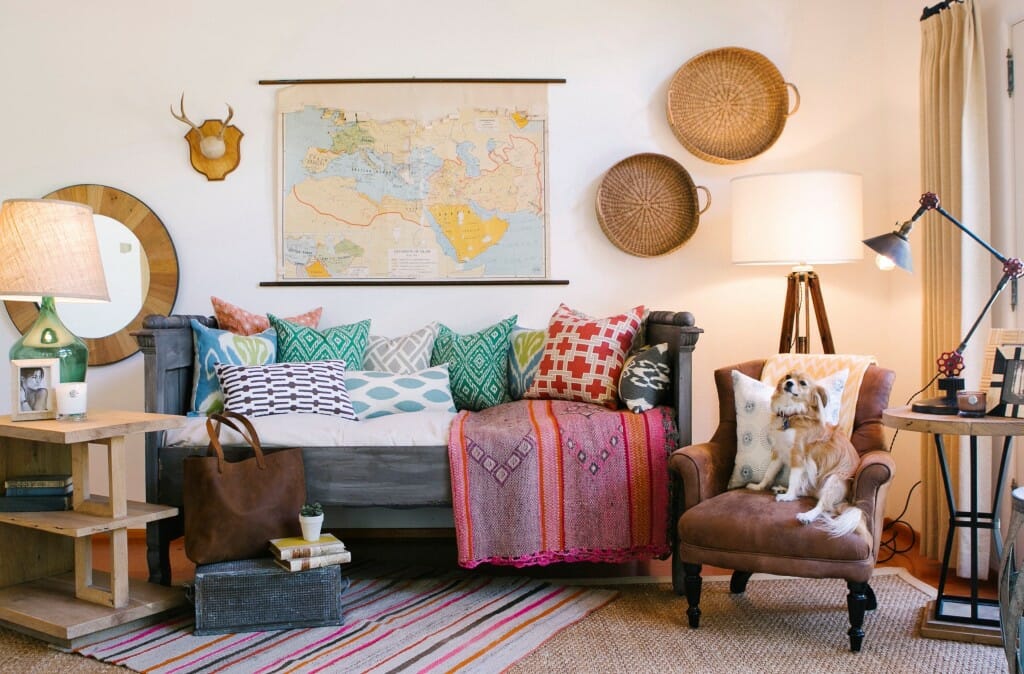 Let's face it: holiday shopping can be a drag. Crowded stores, limited parking, and then, the endless question: What do I get for so-and-so?
Coming up with cool and useful gifts can deinitely be a challenge. In an effort to help, this list offers our top decor gift ideas that say unique, practical and designer stylish!
1. Golden decanter
Nothing says class like elegant cocktail glassware. This vintage inspired decanter  highlights a table with its golden criss-cross pattern. It's definitely a modern gift that takes celebratory imbibing up a notch in style.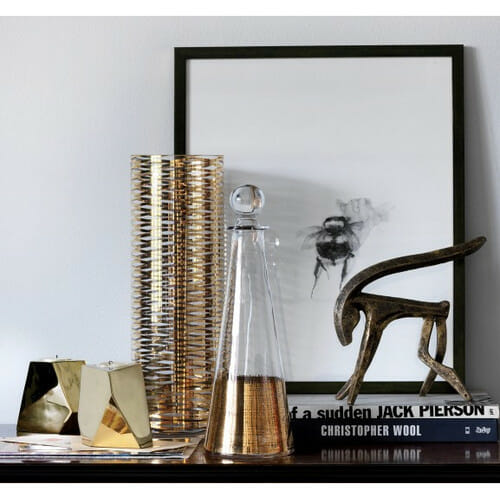 2. Moroccan poufs
Elegant or casual, metallic or bold in color, it is no wonder why these leather poufs are on everyone's wish list! Hand crafted by artisans in Morocco, they function as stunning pops of color as well as an accent seat, table, or foot stool. This element of global style offers interest to any interior.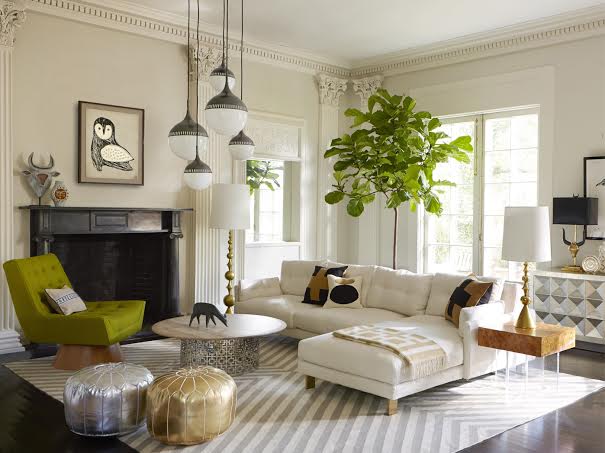 3. The gift of great customized design
Without the limits of high cost and fear that a design will not match your loved one's style, a customized interior design package can be the perfect solution. Through an easy and efficient platform that delivers customized interior design at a fraction of the price, they'll receive the comfort and beauty they deserve. Here's how it works. A design expert will help assess their needs get details about their space to launch a project, then Decorilla's hand-selected & skilled designers offer their designs for the choosing. Having a varied selection at the budget they designated, the gift of transforming a bedroom, living room, or any space is affordable and fun to do!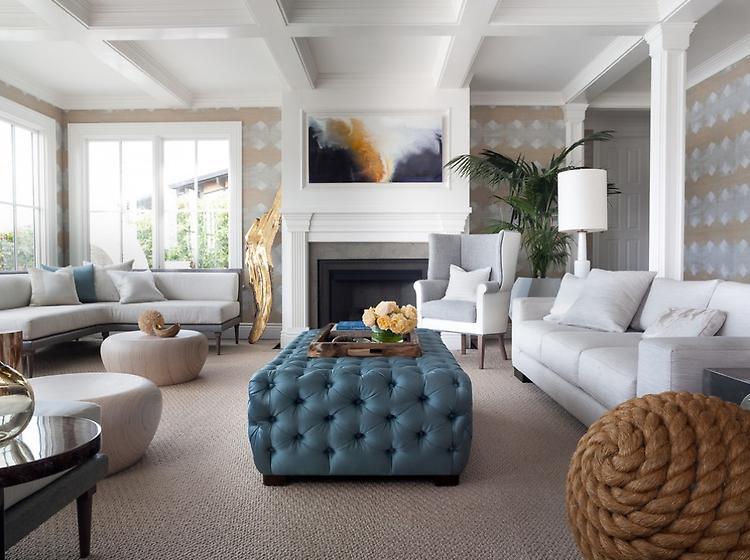 4. Stylish coffee table 
Give the gift of stylish versatility. Great solo or nesting together, these pieces come in several wood and (bold) color combinations that can enhance a living room design. Oh, and they're made from green materials, so you can feel good about that! You can check them out here: coffee and side tables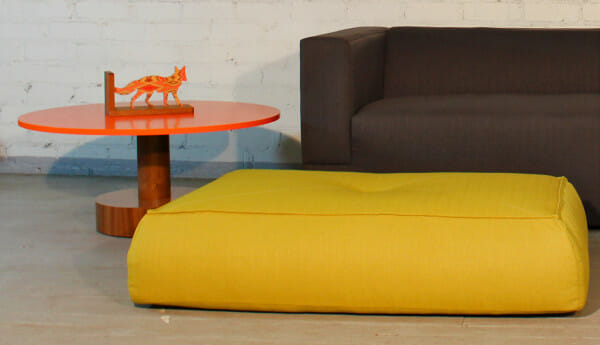 5. Ion table lamp
Hailing Thomas Edison's early designs when testing the first lightbulb, this Ion Lamp Box set is a cleverly stylish gift idea. Includes a choice of cord colors and an Edison Marconi bulb. This lamp is a gorgeous contradiction of how old school and modern can coexist to offer lighting interest.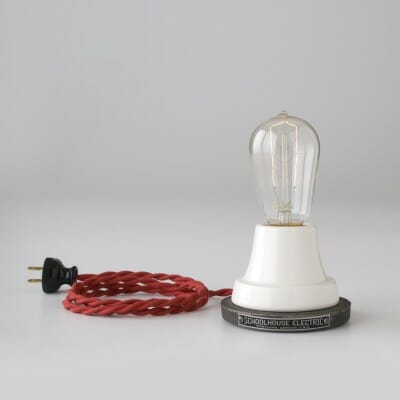 6. Beautiful power outlet cord
We love when function and design come together beautifully like the Oon. This multi outlet power cord is wonderfully crafted in wood, metal, plastic, and fiber while offering various configurations to organize socket needs. A unique gift, for sure!
Who knew utilitarian could be so stylish?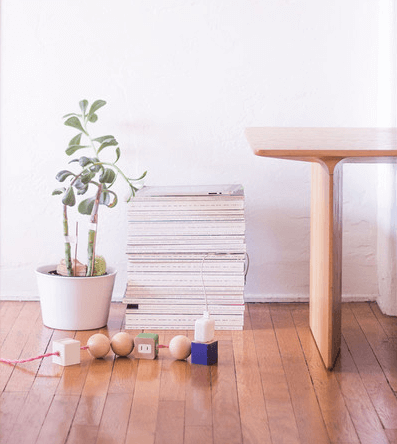 7. Handcrafted vases
This handcrafted set of vases adds earthy components to any room design. Cluster in varying heights for added effect. This item gives doubly: to accessorize a home with simplistic beauty and to assist Nicaraguan artisans by increasing their market.