Tacoma interior designers are all about creating livably stylish interiors that boast cohesion with the beautiful surroundings of the Pacific Northwest. And while Decorilla proudly features some of these talented designers among our expert team we also love discovering both new and established creatives in the industry. Read on to meet some of the top Tacoma interior designers and decorators behind the area's stunning homes!
Tacoma Interior Design
Tacoma interior design is the perfect blend of urban-sleek and rugged-outdoors. As a result, homes in the area feature anything from intricate craftsman style full of charming details to ultra-modern masterpieces. However, no matter your preferred style, there's sure to be plenty of interiors in the area showcasing the look you're after.
Looking for top-rated interior designers near you? Then, get started with the best Tacoma designers with our Limited-Time Tacoma Interior Design Deal!
Top Tacoma Interior Designers
So, if you are thinking about moving to Tacoma or already call the city home, then you should definitely consider hiring a local interior designer. Tacoma interior designers, and their endless talent, can help you choose the right furniture, appliances, and accessories in order to create the perfect home for your needs. And to help you find the right professional, here's our list of the top industry experts in the area!

Laureen Skrivan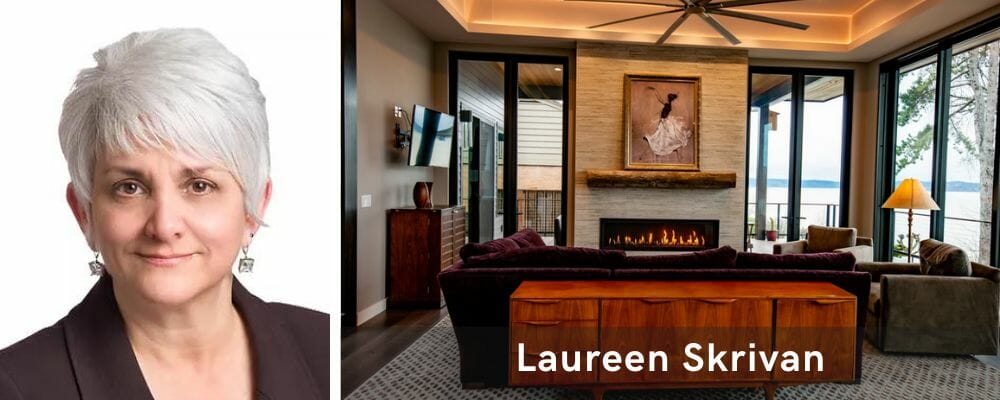 Laureen Skrivan graduated from the Sheffield School of Interior Design in New York. In 2008, after obtaining a general contractor's license, she established Wren & Willow, a Tacoma interior design & remodeling company. Laureen now leads a talented team, strongly committed to the Wren & Willow culture of excellence. Meanwhile, she was honored by being elected in 2012 as the first woman president of the MBA Pierce in its 75-year history.
WHAT WE LOVE: Deep, saturated color palettes, making the interiors certainly feel warm and homey.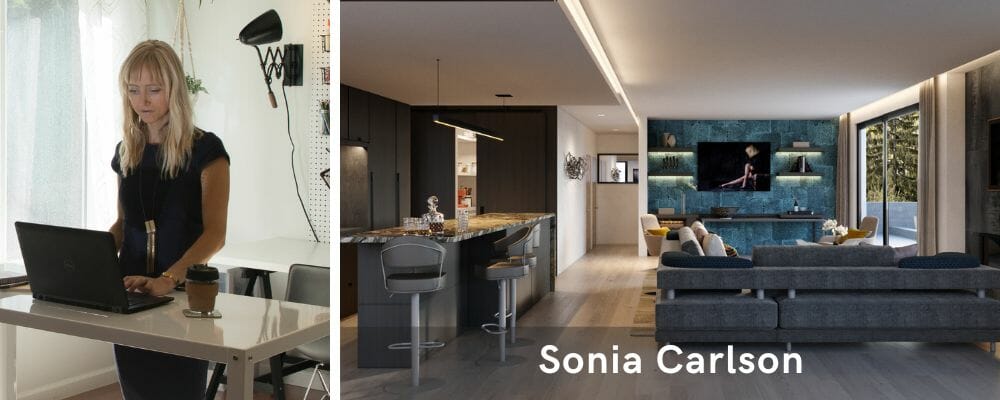 Sonia Carlson is a well-rounded designer with plenty of experience acquired in the industry. That includes, but isn't limited to, consulting for major corporate projects and residential new construction. With Sonia's degree in Interior Architecture and first-hand expertise in different aspects of full-service design, it comes as no surprise that she makes one of the top Tacoma interior designers near you. Sonia possesses an eye for detail and a strong creative spirit, allowing her to connect easily with others.  
Sonia's creative drive stems from her passion for creating comfortable and stylish living spaces. For her, design is an expression that to be communicated through many different creative outlets. Showcasing a client's vision is always a great moment. However, coming up with an inventive layout that makes everyone involved think outside the box is a whole another level of excitement. In Sonia's perception, all great designs always come from a place of wanting what's best for the client.
WHAT WE LOVE: Sonia's signature style, a combination of modern and vintage, with some aspects of Scandinavian & mid-century modern mixed in. Love her work? Then, get started with Sonia today!

Dawn Bloemers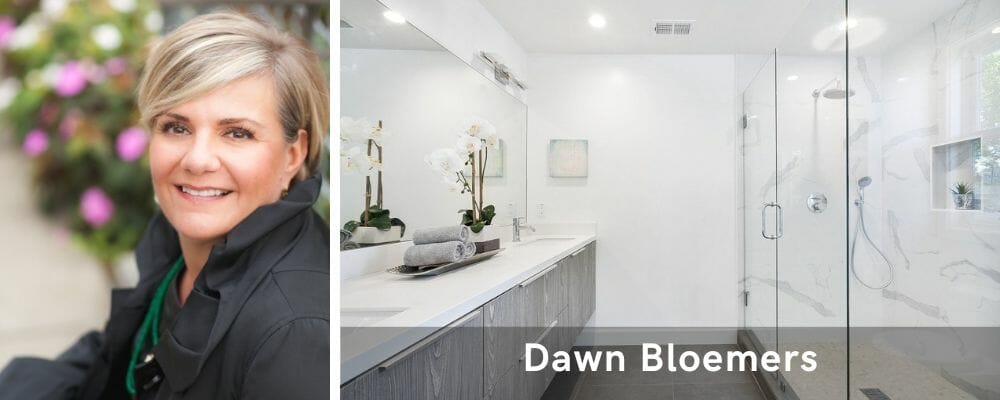 Dawn Bloemers' creative take on modern living incorporates traditional elegance with 21st-century common sense, giving a home an inviting feel. With an eye for detail, she individualizes each project to meet all client's needs, producing beautiful and functional homes as a result. Dawn's unique collaborative design approach is luxurious and personal. Her projects do not rely on recognition by signature look; instead, they're a mix of different elements that come together to create distinctly stylish interiors.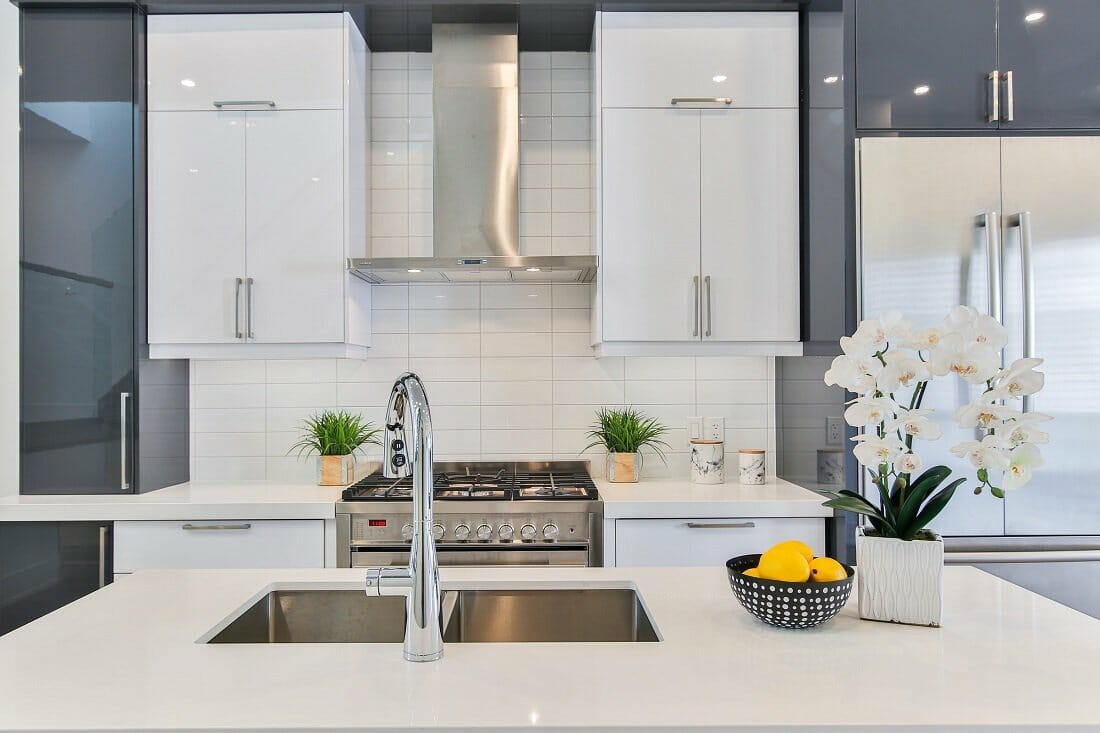 WHAT WE LOVE: Dawn's method of integrating function and durability with aesthetics.  
Stefanie Brooks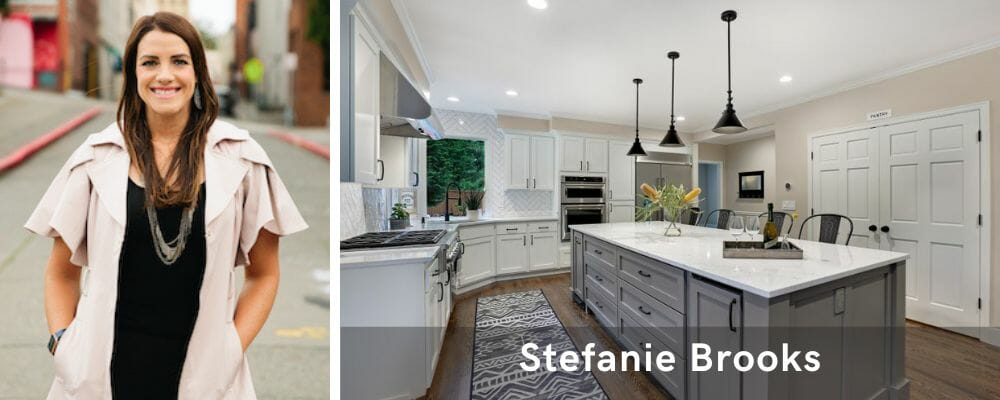 Stefanie Brooks is a creative and experienced Tacoma interior designer who will work with you to achieve your ideal home. With an attention to detail and a sense of style, Stefanie will bring even your vaguest design vision to life. Over the course of her 15-year career, she has worked as a leader or team member on numerous projects – from custom residences to commercial buildings. In addition, Stefanie also provides furnishing consulting services for homeowners in Western Washington, providing expert guidance in curating pieces that perfectly complement their space.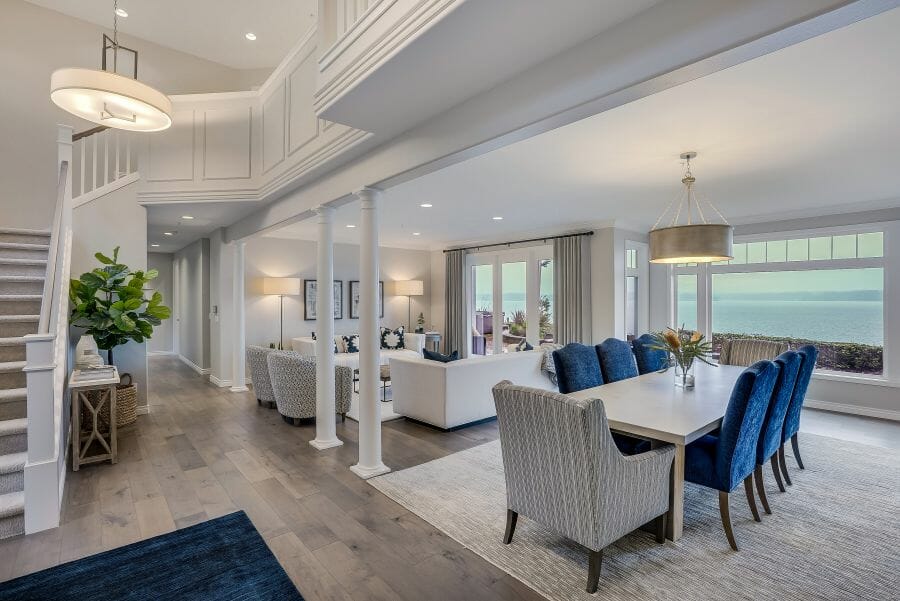 WHAT WE LOVE: Simple and livable but also elegant living spaces.
Kaden Scott Neste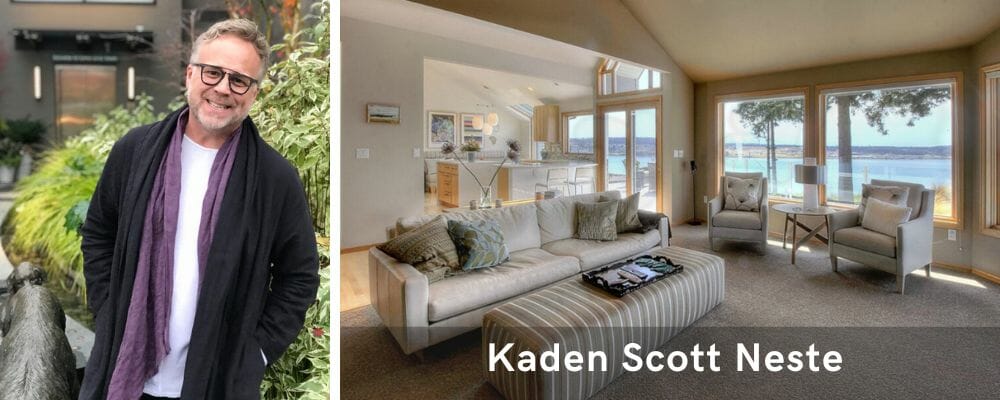 Kaden Scott Neste has been renowned in the Tacoma interior design scene as multi-talented, proficient in building relations with clients, and skilled in business practices. He works with his clients' tastes and lifestyles, directing them toward ideal choices within their budgets. For over two decades, Kaden has been working on various projects ranging in size from small single apartments to large-scale commercial developments. His knowledge of current design trends and products helps determine quick alternatives under budget constraints while meeting the client's vision for the space.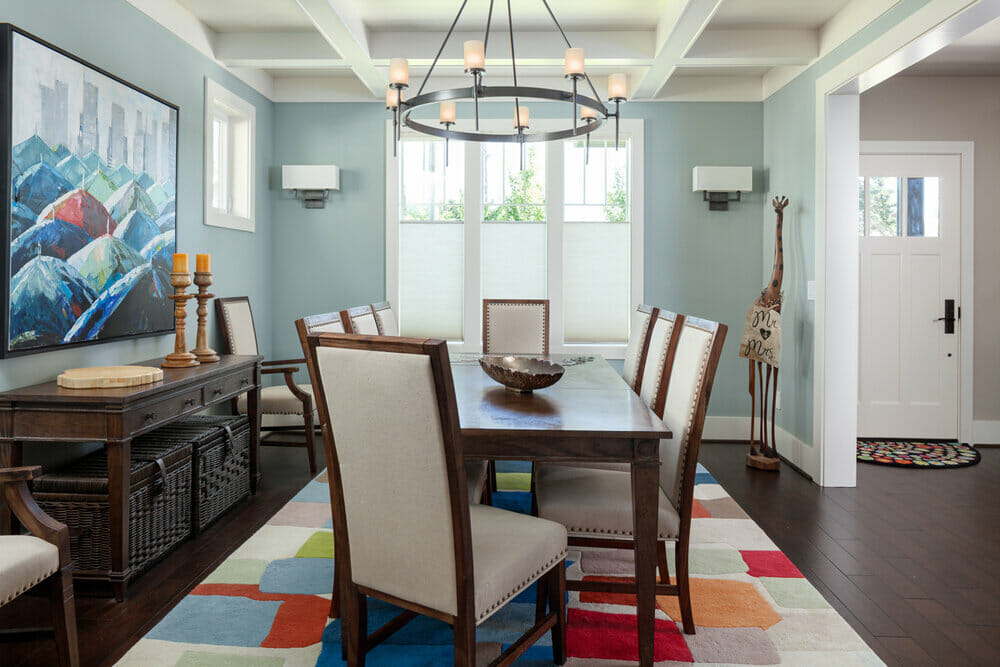 WHAT WE LOVE: Kaden's reputation as a designer who listens, observes, asks questions, and offers ideas. 
Pamela Sturgill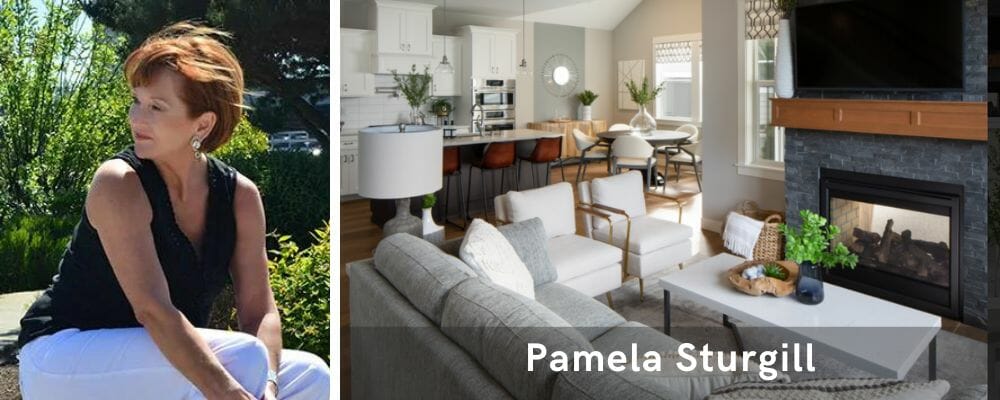 Pamella Sturgill is the founder, president, and director of design in the Tacoma interior design firm American Design. As a skilled leader with a strong creative vision, Pamela inspires her team with imagination and knowledge. In addition, for over two decades, she has provided clients with the highest level of service and technical expertise. Pamela has also been recognized with 5 MAME awards for her innovative design work as a result of her professional drive.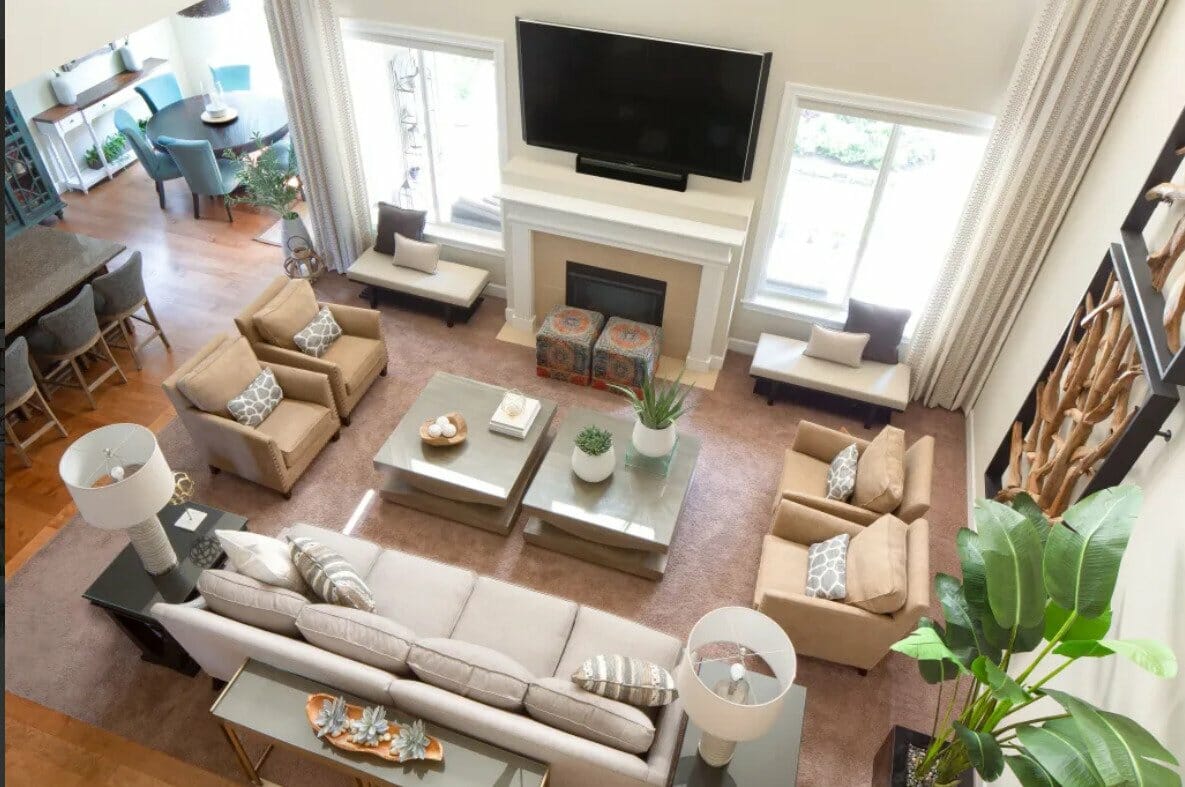 WHAT WE LOVE: Strong sense of symmetry, bringing a cohesive flair as a result.
Brittany Fritts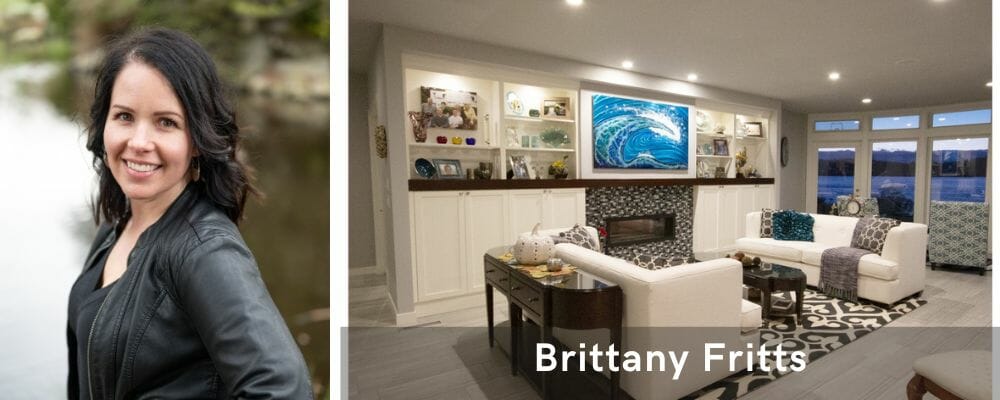 Brittany Fritts developed an early interest in interior design growing up next to a real estate agent parent. She has since channeled that inspiration into a blooming career, becoming one of the top versatile Tacoma interior designers. Brittany's full-scale design consulting services take projects from concept to completion on any level. Her design stamp can be found in a variety of settings, ranging from new construction projects to simply reworking furniture layouts and decorating.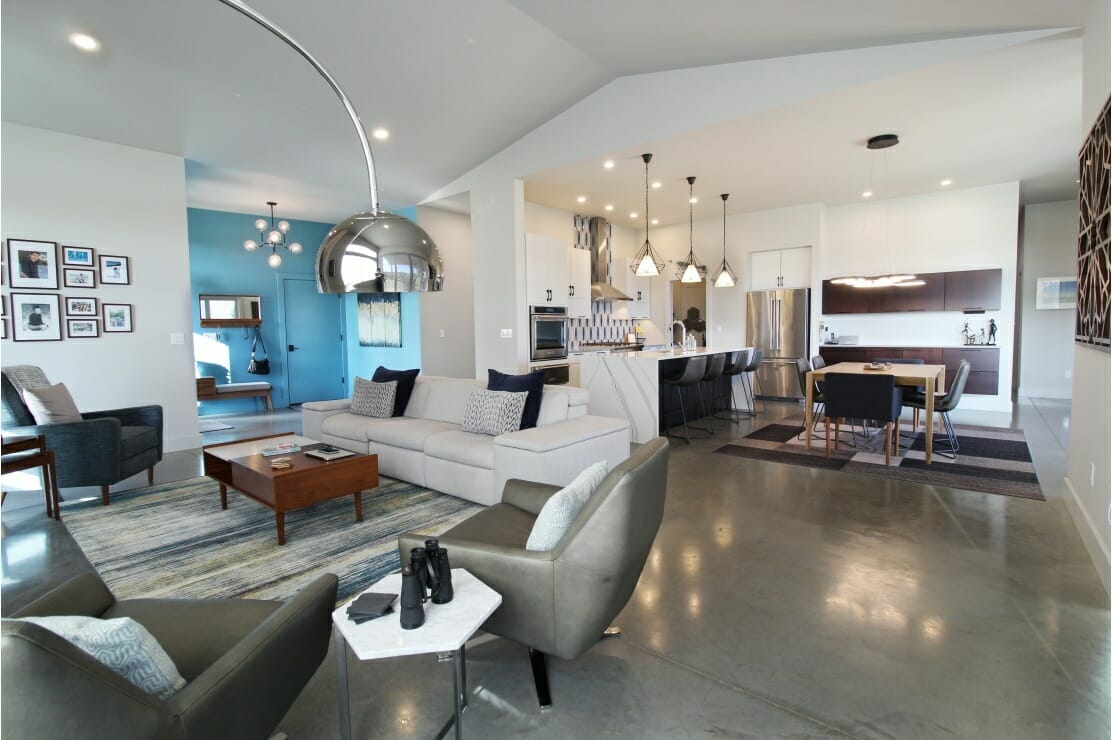 WHAT WE LOVE: Brittany's detailed design eye, as well as her ability to truly listen to her clients. This consequently ensures the successful completion of each project.
Brandon Riem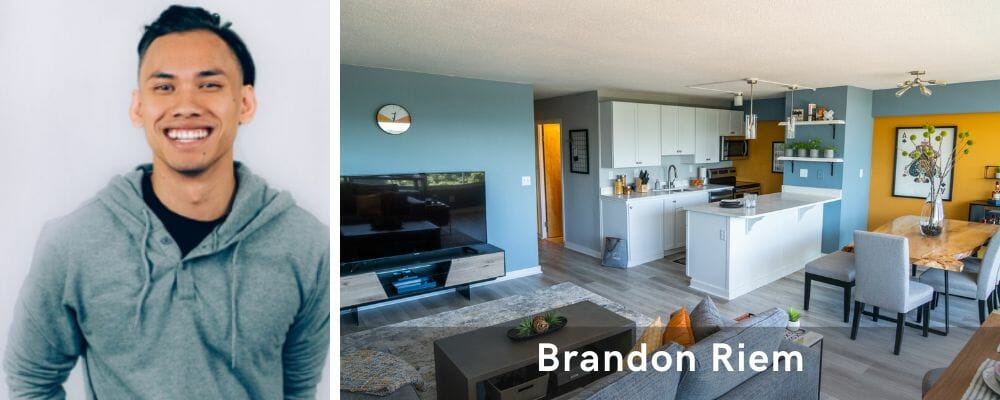 With an extensive background in interior design, Brandon Riem is more than qualified to provide beautiful and unique spaces that will catch the eyes of everyone who enters them. He has diligently developed his design skills for almost a decade. Meanwhile, he has won several distinguished accolades and praise for his excellence in interior design. Brandon focuses on developing meaningful and lasting relationships with his clients, establishing a collaboration that brings the best-designed space possible as a result.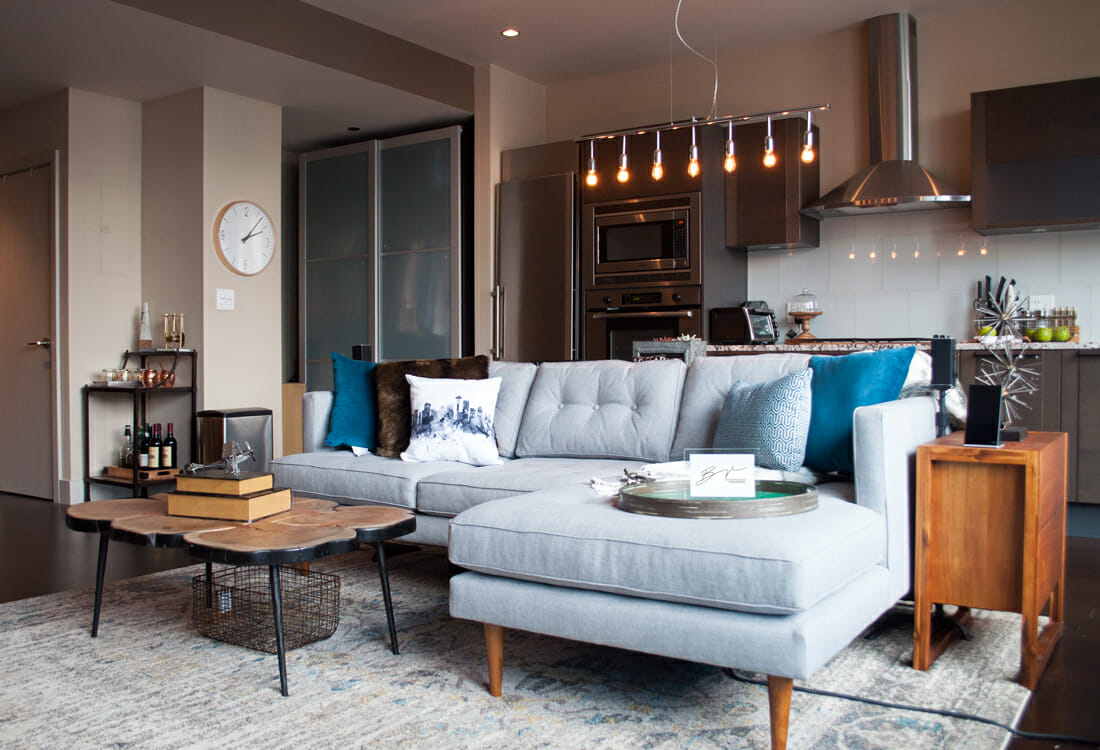 WHAT WE LOVE. Brandon's ability to see the differences in each person and space in order to offer one-of-a-kind solutions every time.
Michelle Kokich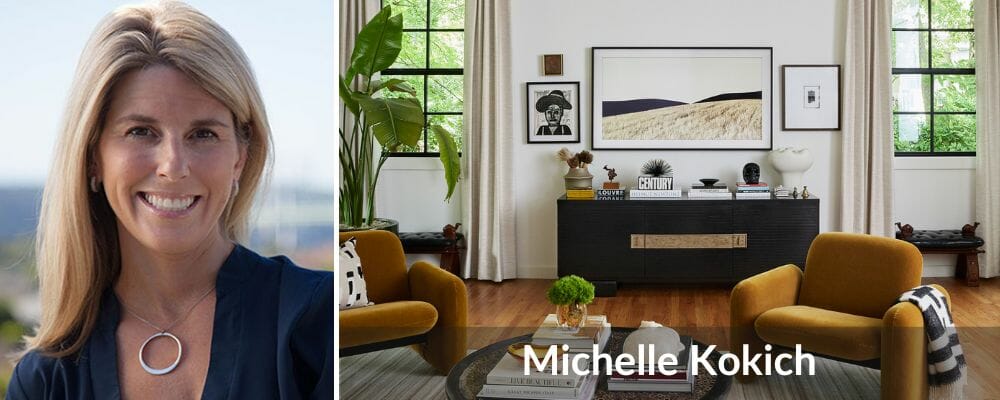 Michelle Kokich wasn't always an interior designer. First, she spent over a decade working in finance in Seattle. Finally, she and her husband decided to move to Tacoma, where they purchased, renovated, and sold a number of homes. Michelle's ever-growing passion for flipping spaces has consequently grown into a successful business venture. She became a consultant in interior and exterior remodels and enhanced her business model by getting her Real Estate License.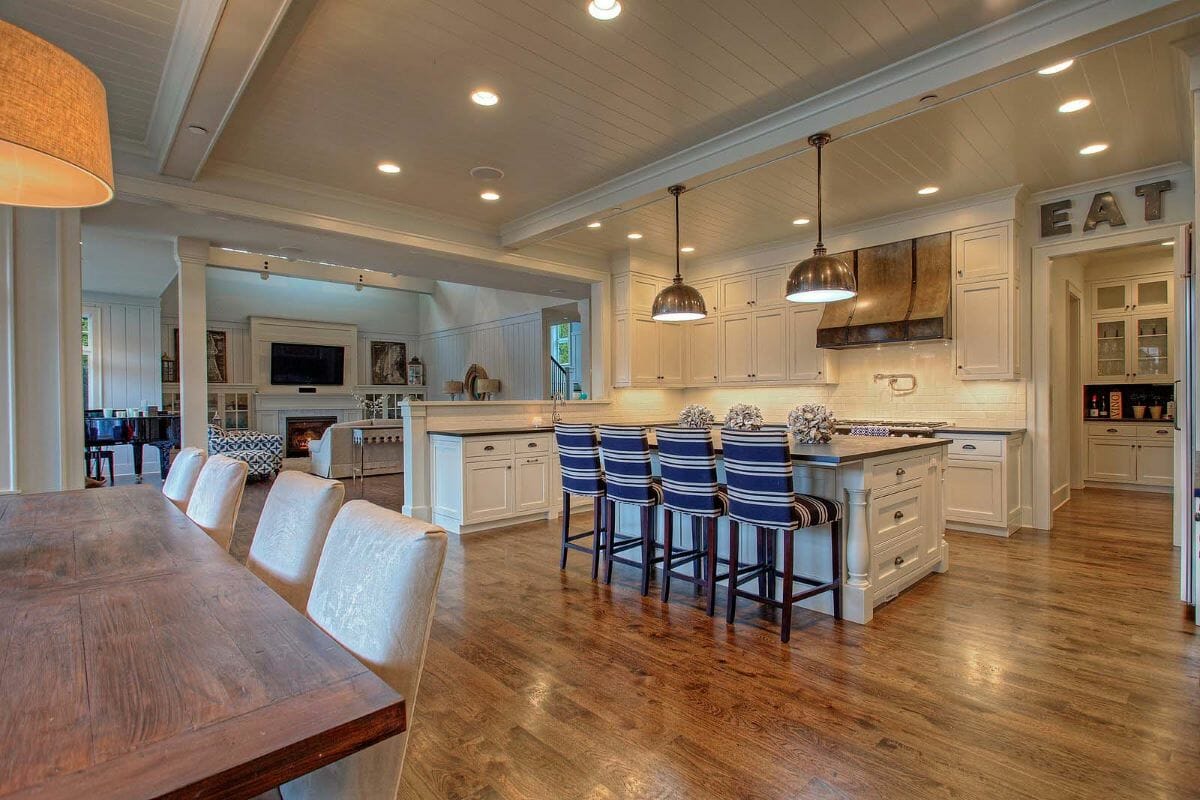 WHAT WE LOVE: Modern interiors with notable yet non-imposing accents.
Deann Hammer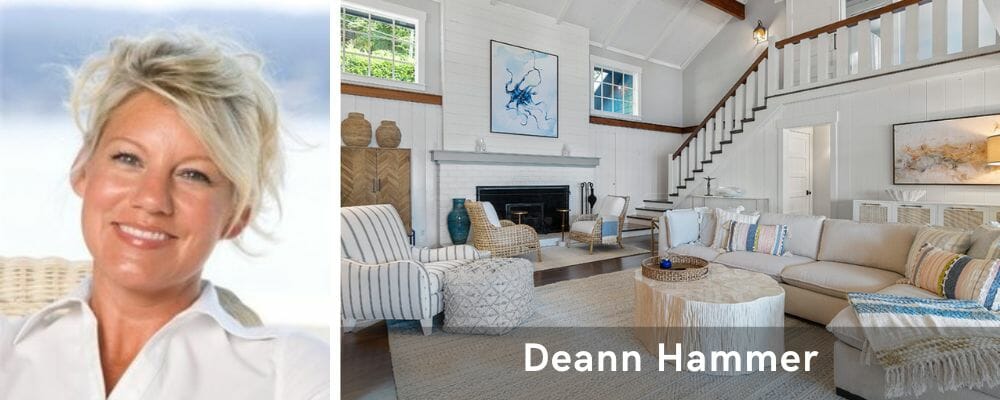 Deann Hammer is a well-known Tacoma interior decorator and a force behind Broadway Design, a top Interior Design firm on the West Coast. She has certainly been stamping her dramatic design signature in various projects ranging from small residential to substantial commercial spaces. For over two decades, Deann's organic contemporary design flair has brought her clients' visions to life. By creating a perfect harmony between form and function, she achieves unique compositions reflecting both their lifestyles and personalities.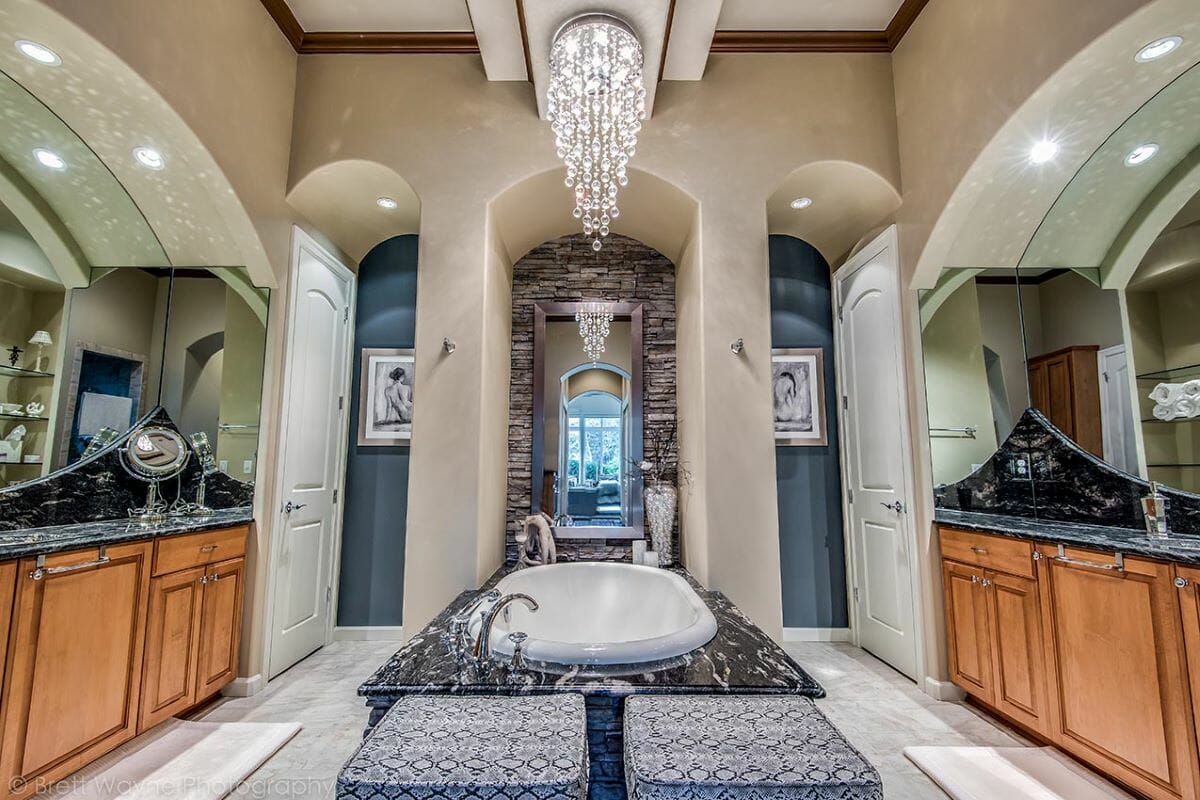 WHAT WE LOVE: Grandiose but tasteful and livable interiors with a strong character. 

Looking for the best Tacoma interior designers near you?
Look no further than our team of established experts. Simply, schedule a Free Interior Design Consultation today to effortlessly upgrade your space!

Featured image: [1]