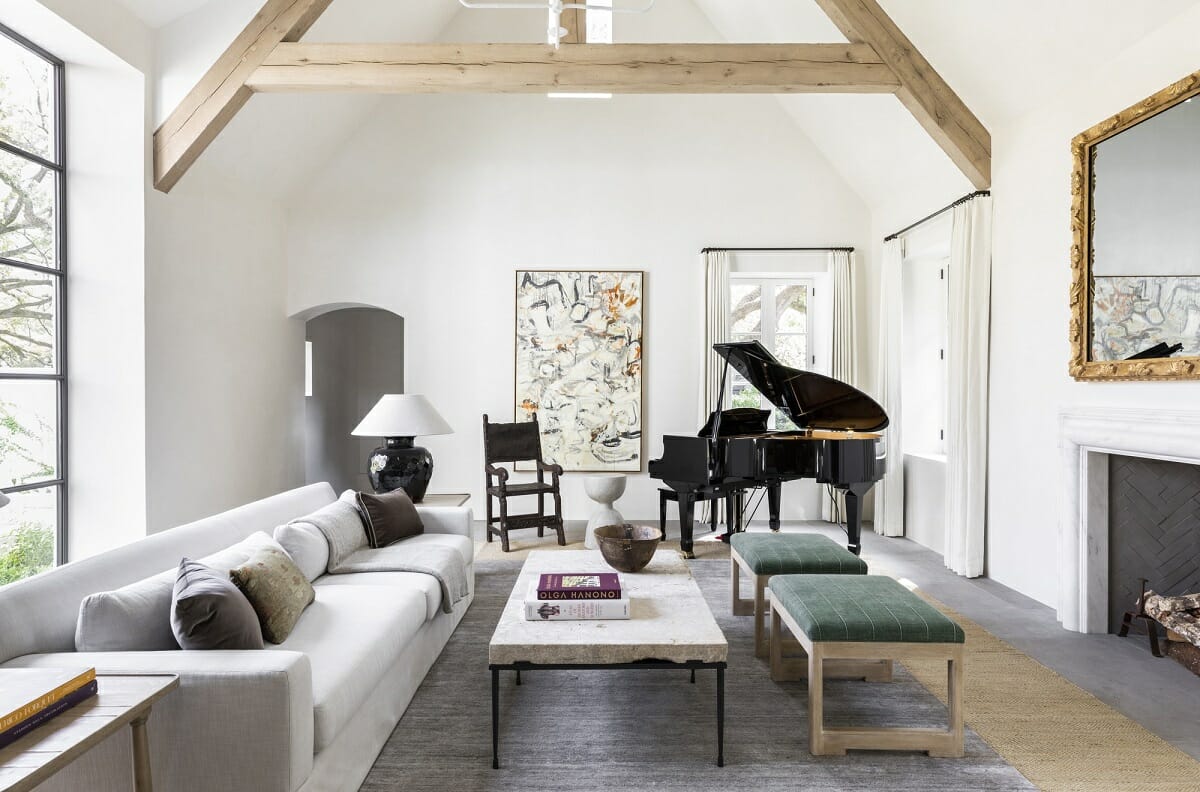 Southlake is bountiful, especially in terms of interior design. As a city rich in art and culture, it also inspires the top Southlake interior designers to leave their mark. A leisurely walk through the sophisticated neighborhoods showcases the finer design details. Simply put, this Texan hub is the perfect oasis! Read on to see who makes the list of top local interior designers and decorators ready to take your home to the next level!
Southlake Interior Design
From the town square to refined urban living, Southlake's style is renowned for functional, beautiful spaces. The interior designers in Southlake, TX, unite the unique aspects of design. In fact, with their understanding of the town's history and culture, they have become some of the best designers in the country.
Southlake's interior design thrives on color, texture, and other materials. As a result, the premier urban spaces have a feel of luxury that is lived-in. As one of the top-ranking small cities in the USA. Southlake has designers who deliver swiftly while ensuring individuality to each home. Similarly, their spaces create a genuine, elegant, and welcoming feel.
Looking for top-rated interior designers near you? Then, get started with the best local designers with our Limited-Time Southlake Interior Design Deal!
Best Southlake Interior Designers & Decorators
If you are searching for help with your space, you'll certainly find a solution with the best Southlake interior designers. Attention to detail and a wealth of experience sum up these creative individuals. Simply search "interior designers near me" in the area. As a result, you will find an array of designers within your taste and budget!
April Littmann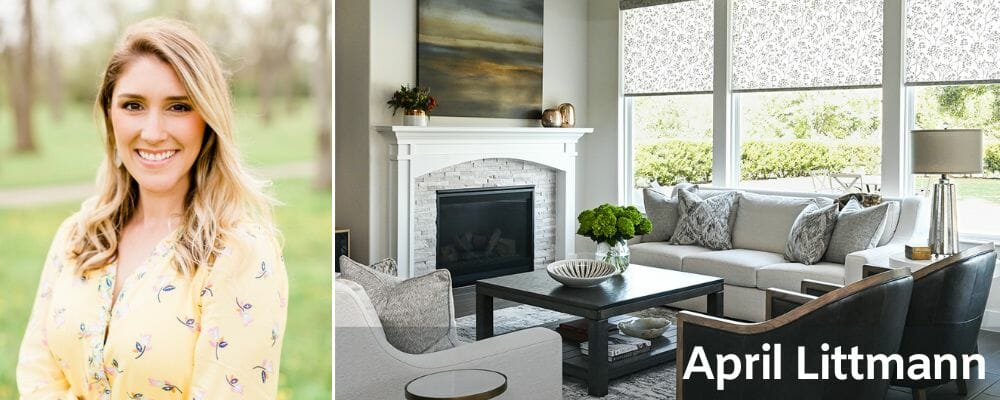 As an esteemed interior designer, April Littmann is well known for her welcoming personality and classic design style. In addition to being one of the top Southlake interior designers, she is the founder and principal designer of Neighbor Interiors. With a client-centric approach, April's relationships form part of her achievements.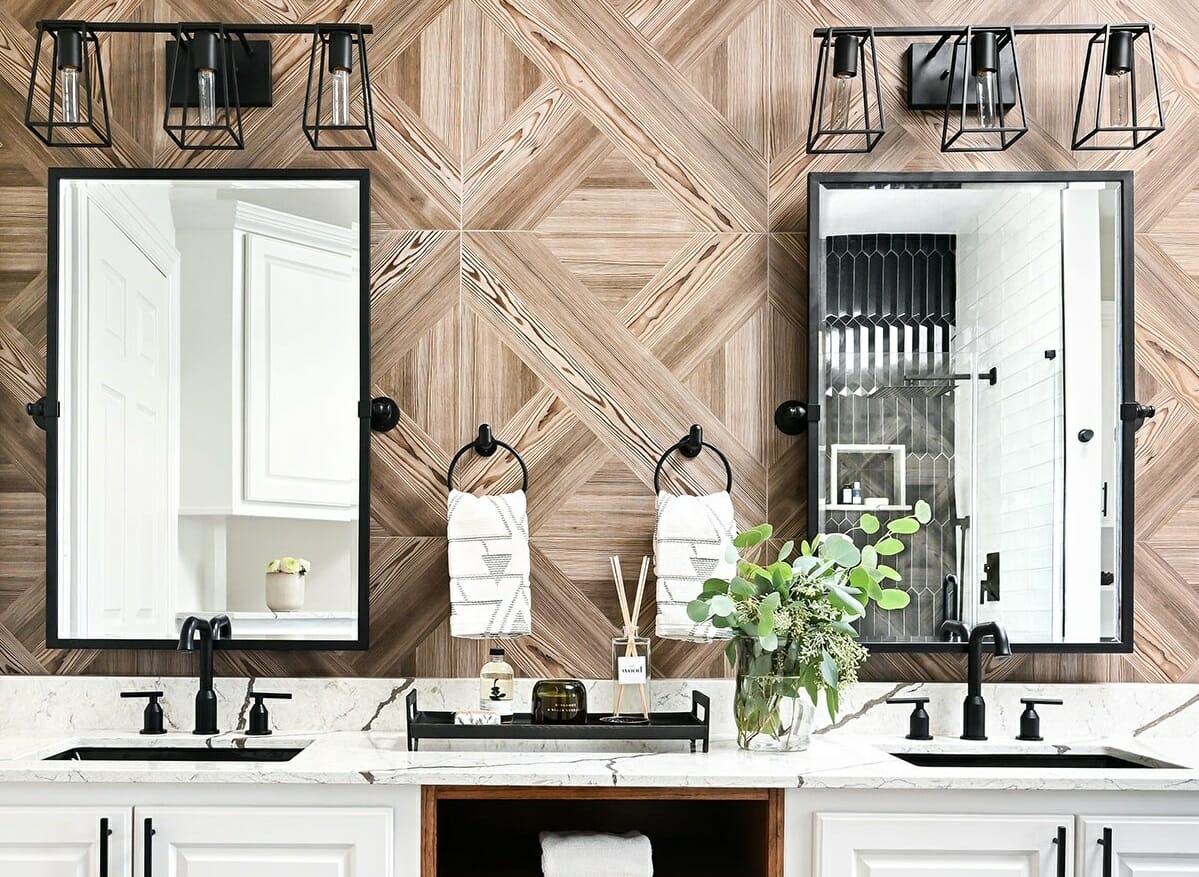 WHAT WE LOVE: April has ten years of industry experience. During this time she has sharpened her knowledge by working alongside top designers.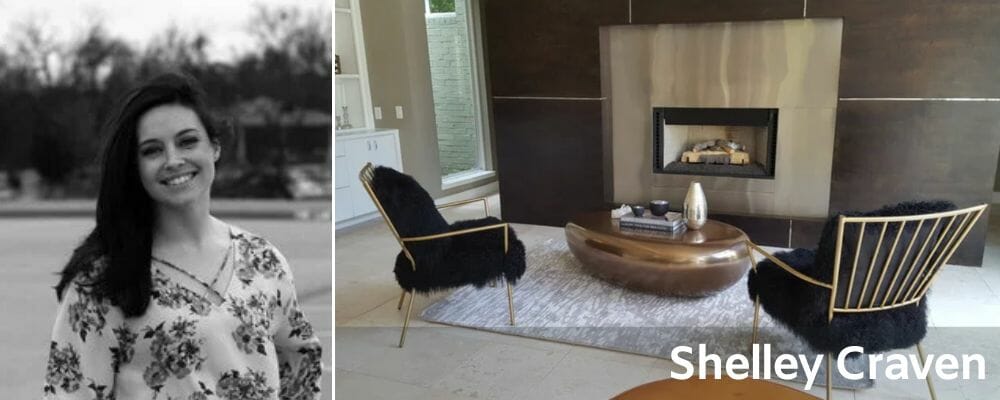 Looking at out-the-box solutions, Shelley Craven loves to make beautiful spaces. Besides using nature as an inspirational tool, she finds insight through technology. For this reason, Shelley is always looking to the future. This creative also holds many accolades in addition to a degree in interior design and a wealth of experience.
Shelley loves various styles, but the cottage and beach designs hit home for this talented designer, who grew up near the beach. That said, she finds it just as exciting to design glam and chic spaces too! And whatever the style, Shelley honors her client's vision by showing their personality through design.
WHAT WE LOVE: Shelley believes that the world is a beautiful place. Moreover, she aims to bring this beauty to her client's homes. If you'd like some of this interior artistry, start a project with Shelley today!
Lisa Landry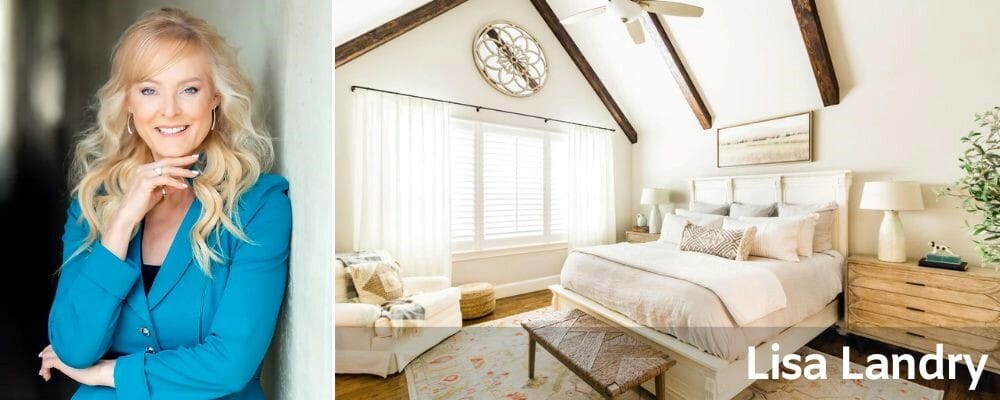 Described as a fearless leader by her team, Lisa Landry of Landry Designs is one of the top Southlake interior designers. Lisa defines her work as fun and thrilling. And her enjoyment shows as her work has been printed over 28 times in national magazines. She also sees how her industry can help clients save time and money. With great results, Lisa's goal is for her spaces to create joy for many years.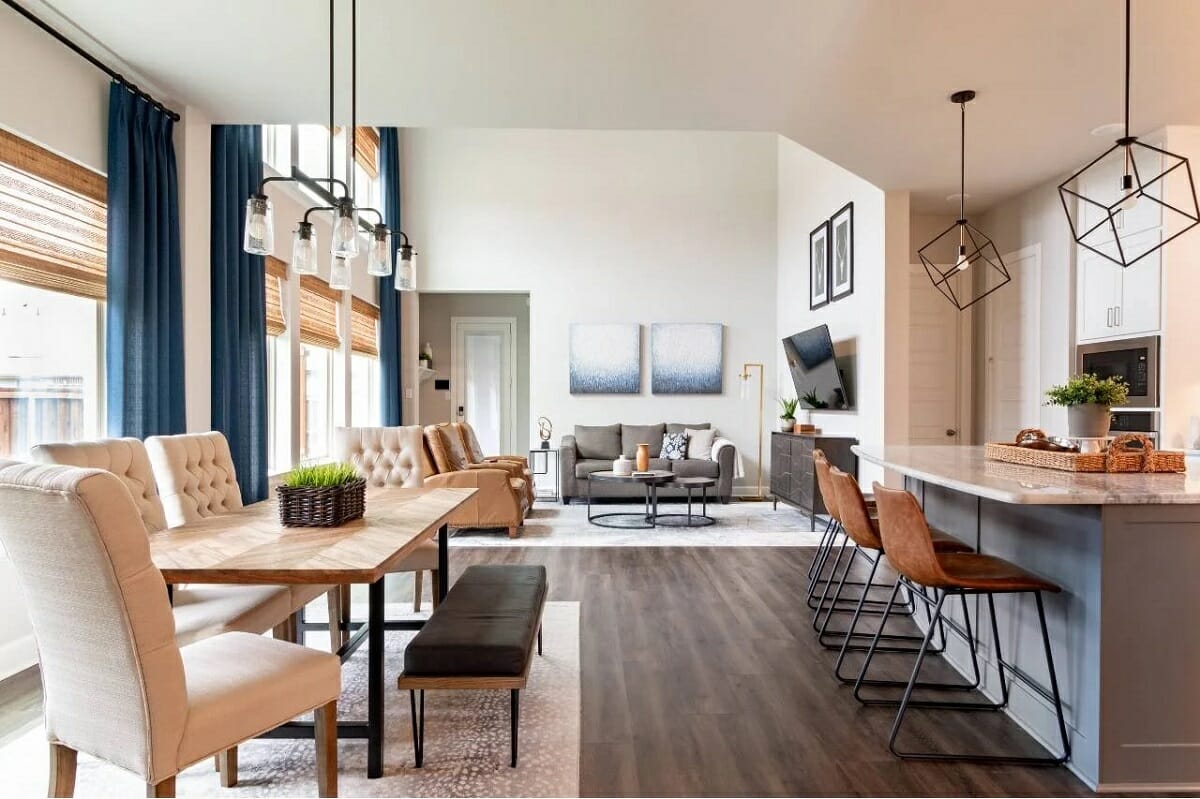 WHAT WE LOVE: Lisa believes everyone's mood and productivity are influenced by their surroundings. Therefore, she strives to create beautiful and practical spaces!

Ann Bridgman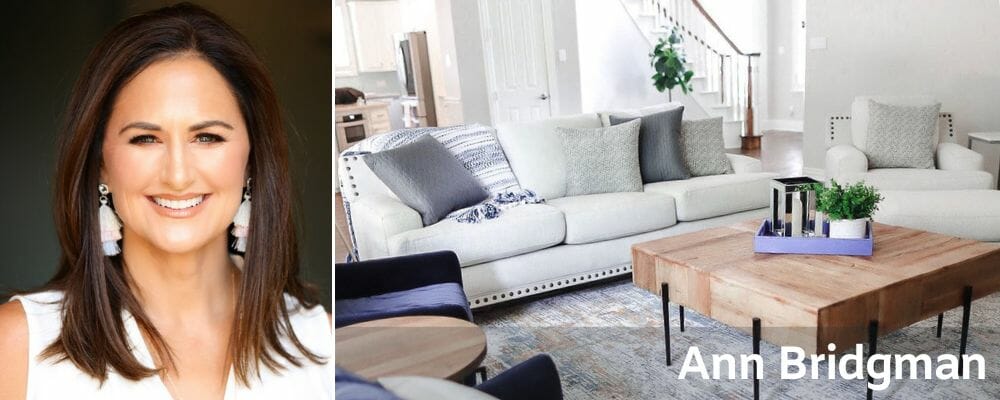 Just The Thing Decorating owner, Ann Bridgman, is a creative to remember. As one of the best interior designers in Southlake, TX, Ann creates calm and chaos-free spaces for her clients. In addition, she focuses on real people and the true needs of their homes. Equally important to Ann's designs are the meaningful pieces her clients wish to include in their interiors.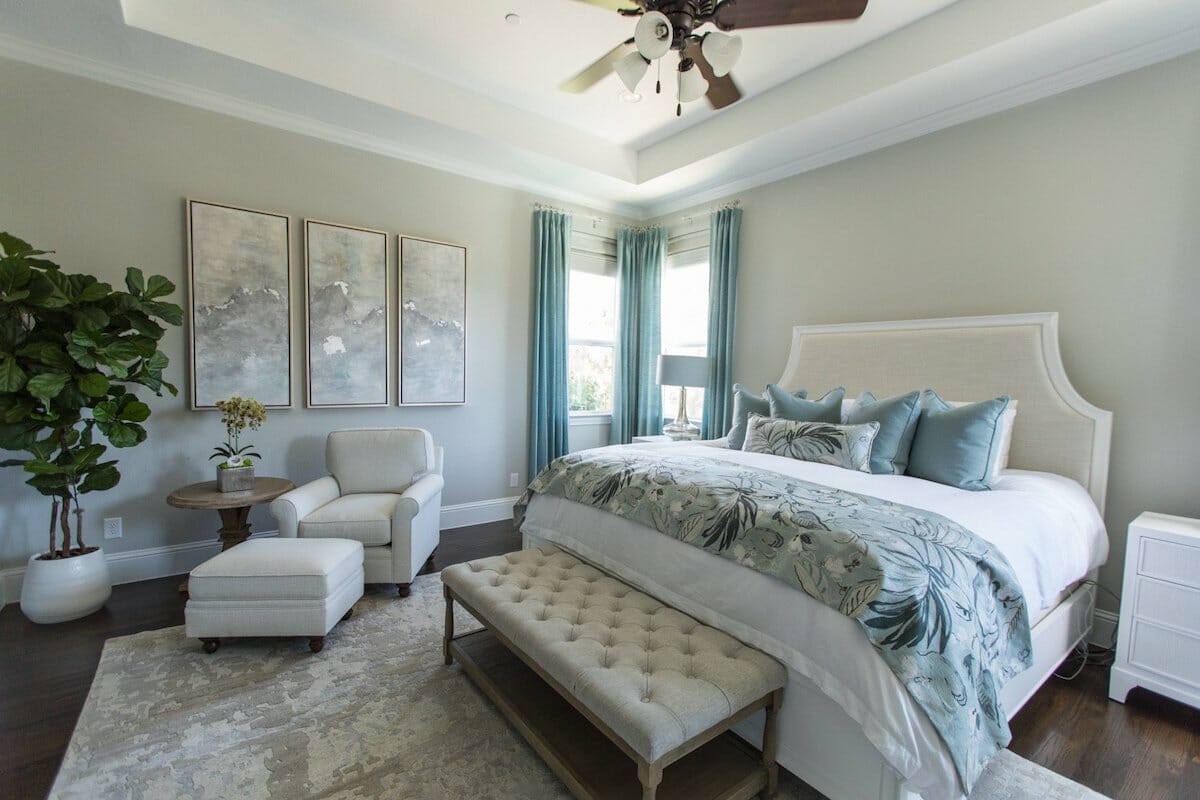 WHAT WE LOVE: Continuing to study current and future trends, Ann brings her clients up-to-date designs.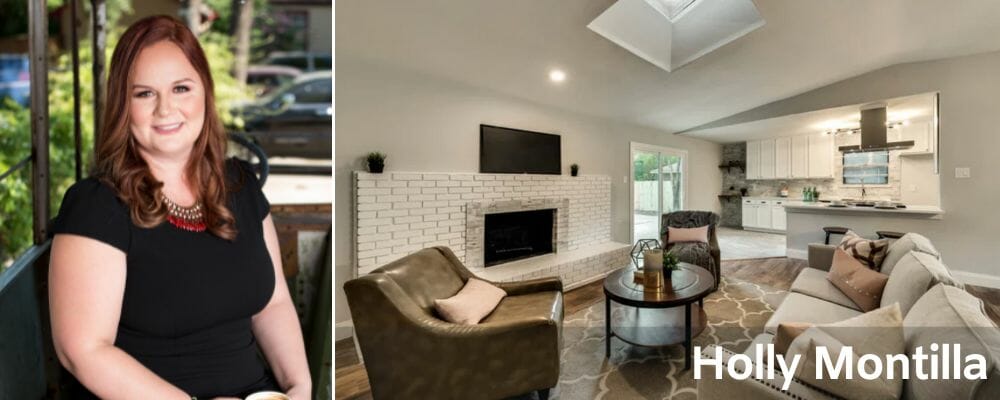 Southlake interior designer, Holly Montilla loves to connect with her clients. Moreover, her extensive travels have allowed her to embrace different cultures and perspectives. As a result, Holly designs with her heart, soul, and experiences.
Holly's drive to design stems from the ever-changing fashion world. Besides keeping her alert, these changes allow her fresh inspiration for each project. Holly finds this inspiration anywhere – from boutiques to cocktail events!
WHAT WE LOVE: Her love for people, travel, and different cultures. So, if you'd like an interior with global flare, spruce up your own when you start a project with Holly!
Katie, Sarah & Don Lambert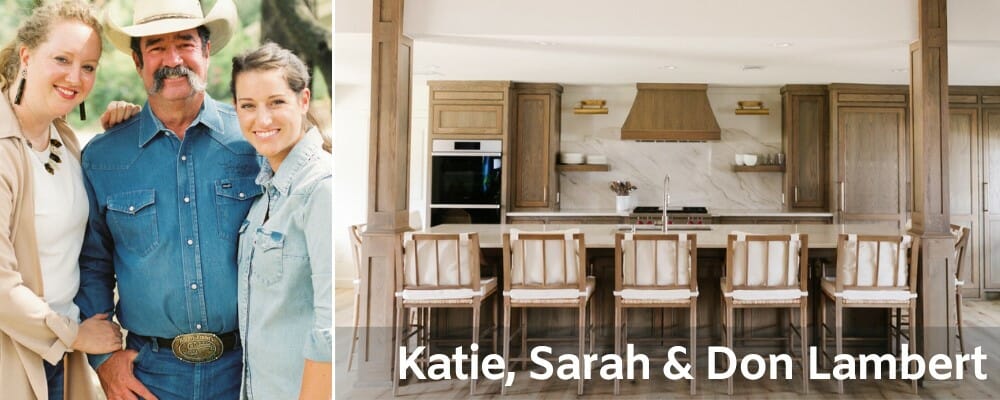 Two sisters and their dad make the talented trio of interior designers in Southlake, TX. At Lambert Home Designs, authentic designs come from this inspiring team. Katie, Sarah, and Don make the process stress free by describing each step to their clients. Moreover, to them, the most important aspect of their design is their client's trust.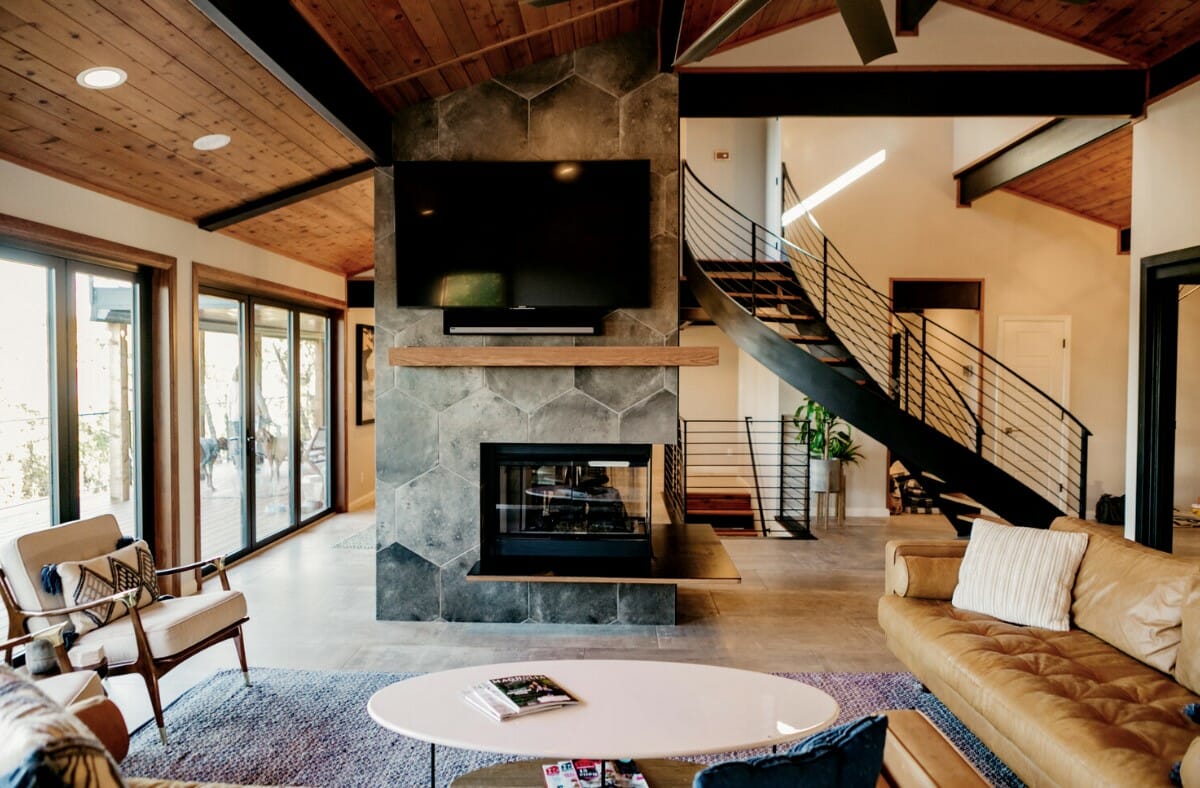 WHAT WE LOVE: This trio's philosophy is to enrich your living space through great care and attention to detail.
Christine Gee
CEO of G. interiors, Christine Gee is an award-winning interior designer. She offers residential, remodels, and commercial projects. Furthermore, her design firm has a passion for helping homeowners love their interiors. Christine believes a great deal of her success comes from helping her clients feel comfortable and relaxed.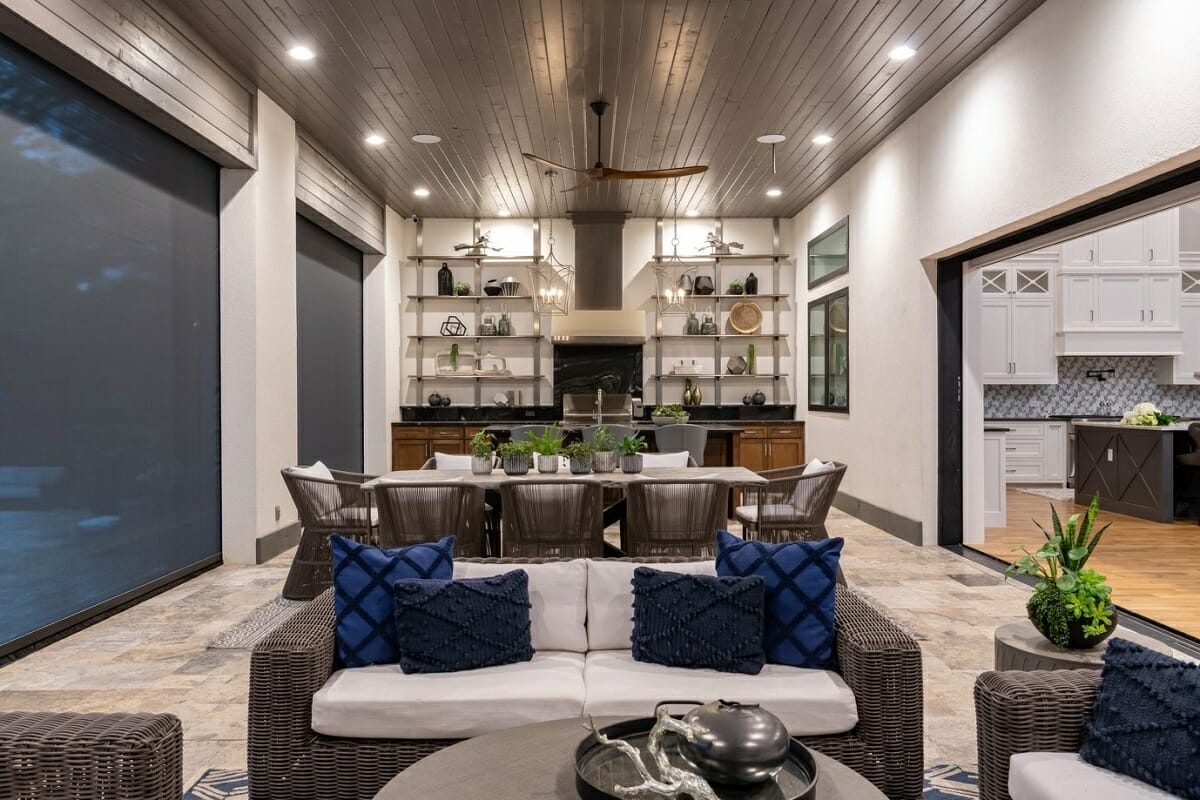 WHAT WE LOVE: Christine founded the Southlake Interior Design Society in 2016.
Whitnie Cypert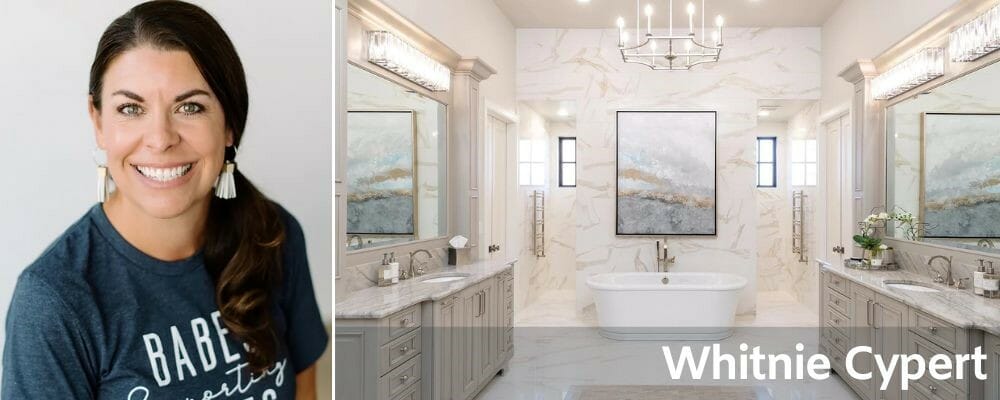 Whitnie Cypert of The Interior Collection is making waves in Southlake interior design. Establishing her business in 2004, Whitnie offers a full-service interior design, as well as a retail showroom. Besides her great customer loyalty, her retention rate is excellent too. More specifically, 80% of her clientele are returning customers.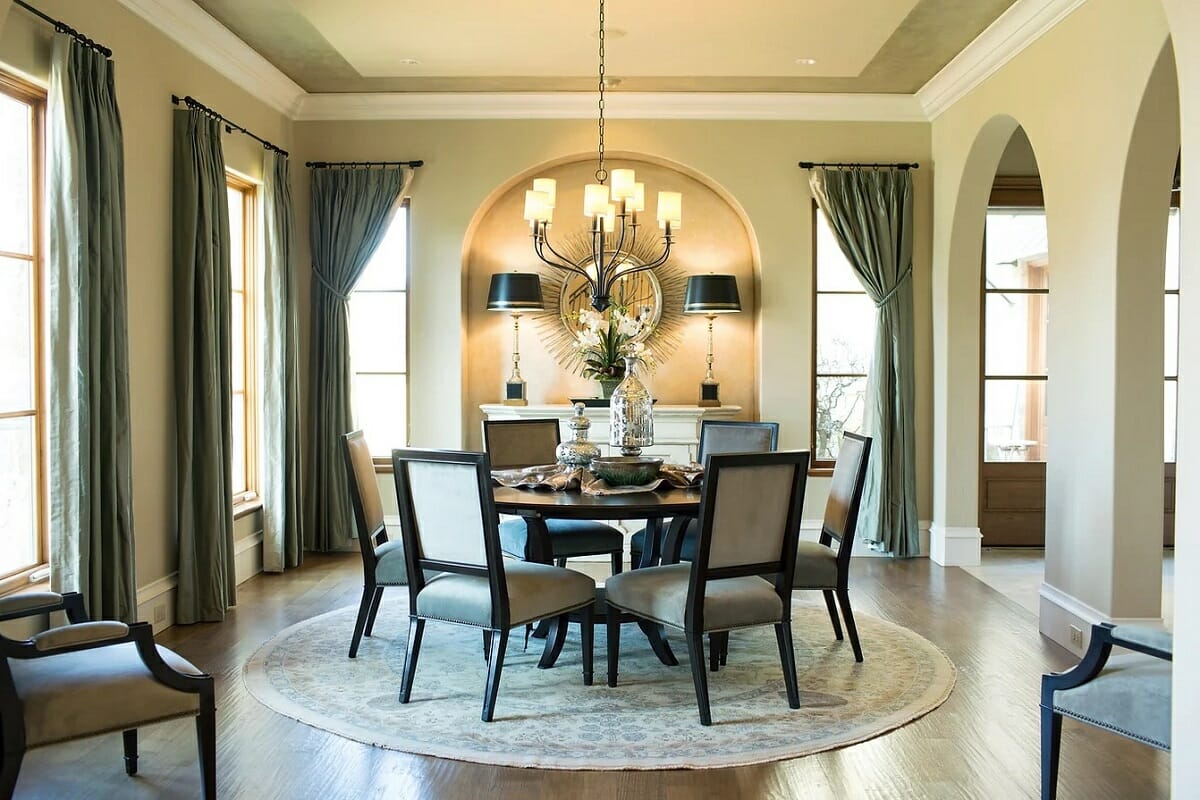 WHAT WE LOVE: Whitnie and her team travel extensively for design inspiration and education. Moreover, they love to bring back unique pieces of décor to enhance any home. 
Sarah Quinn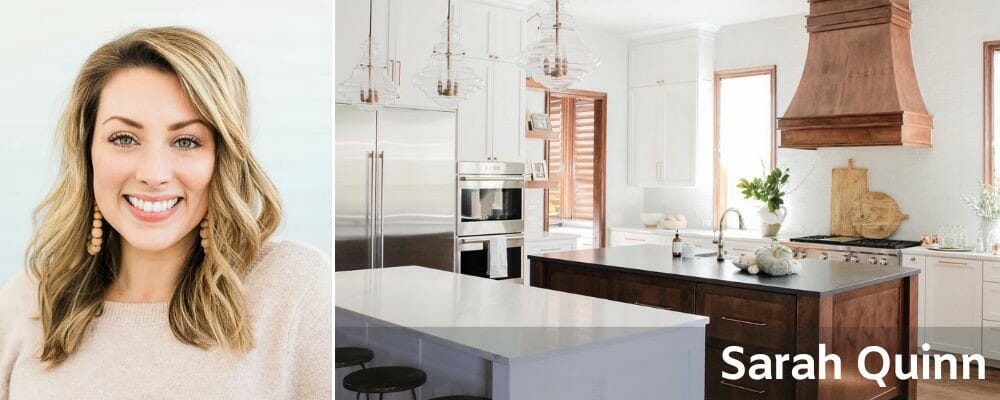 13 Thirty Designs is owned by a contemporary cottage-lover, Sarah Quinn. With a degree in interior design from Baylor University, Sarah has been growing creatively in the industry for many years. From hospitality and healthcare to residential designing, her experiences have seen her hone her craft. She has also learned how to be adaptable to all her projects – a handy trait in the interior design world!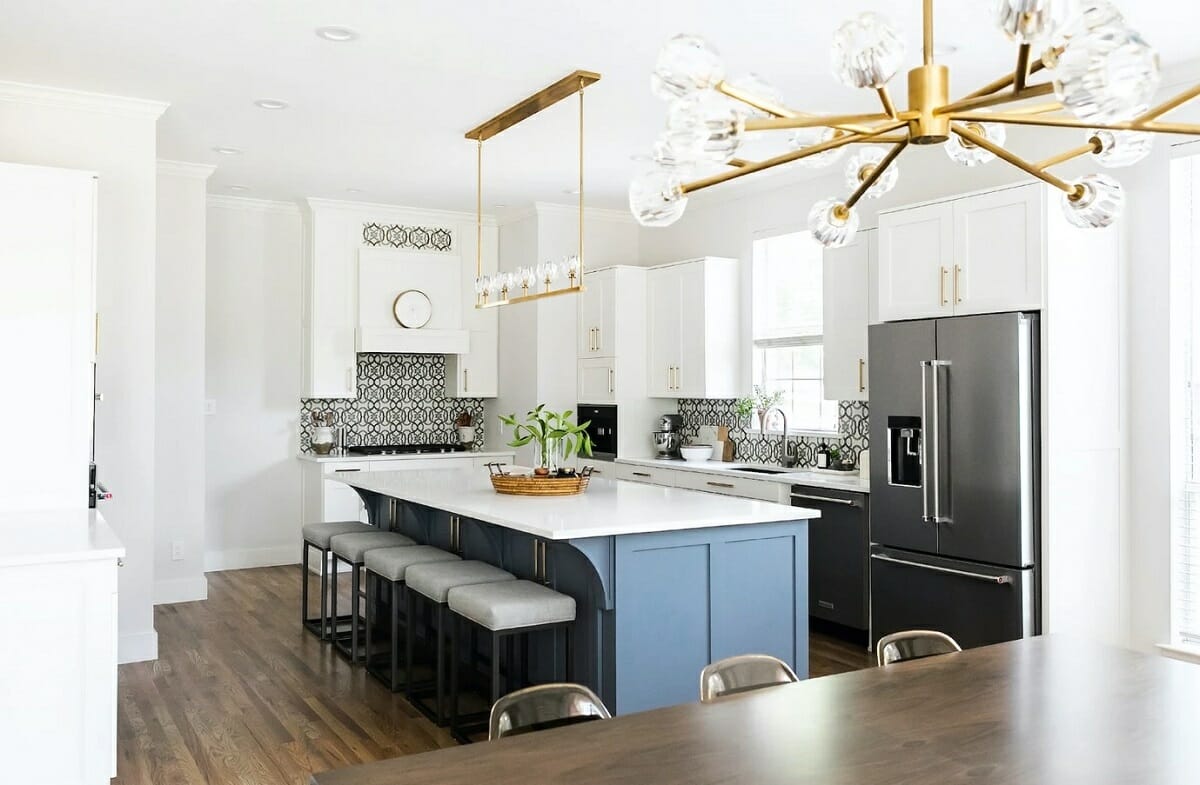 WHAT WE LOVE: A family woman at heart, Sarah says her children are her inspiration to design all things beautiful.
Holly Gallagher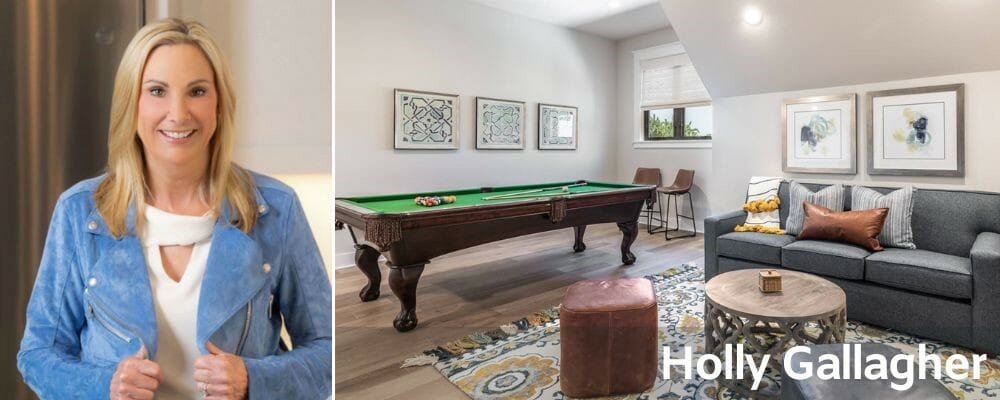 Last but not least, Holly Gallagher of Gallagher Interiors is powered by happy client referrals. Besides her easy communication style, her expertise is evident when working with her. As with many of the best Southlake interior designers, Holly provides top-class interior design help. Due to her ongoing education, she expands her knowledge while creating timeless spaces.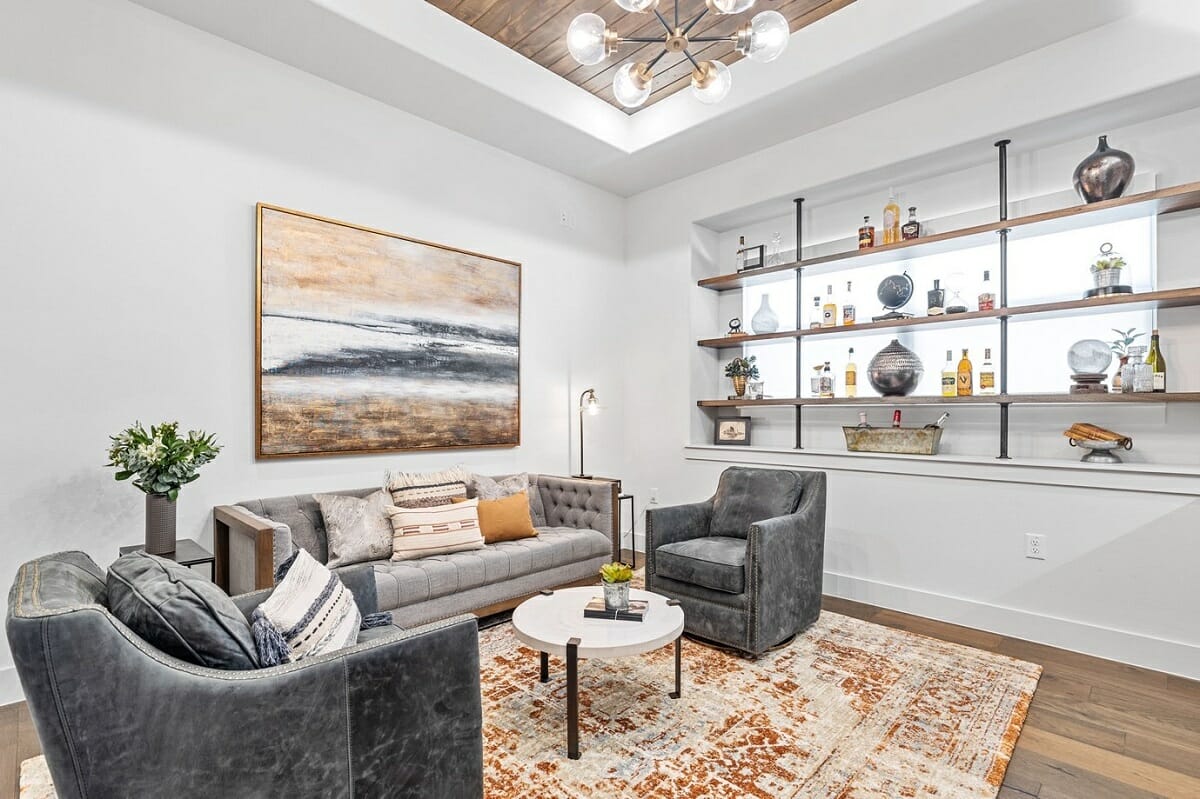 WHAT WE LOVE: Her business background along with her project management skills. In addition to her design experience, these tools allow her projects to run smoothly.
Looking for interior designers near you?
If you are looking to bring your interior design dreams to life – Decorilla's leading local designers can help. Simply schedule a Free Interior Design Consultation to get started today!

[Feature Image: One Kindesign]