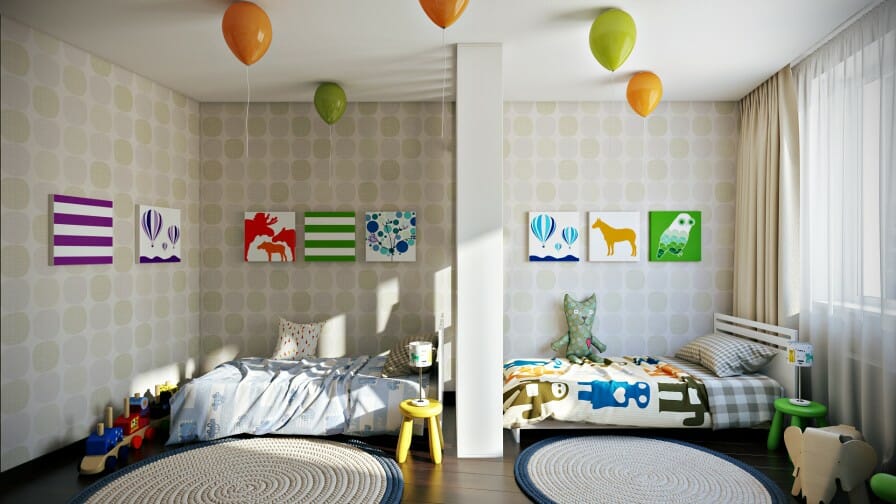 Not everyone has the luxury of having their own room growing up. When it comes to creating a shared bedroom for kids, there are a number of great tricks that can avert both sibling conflicts and design disasters.
Below are a few tips that will enhance your kids room design and make it easier for them to share their bedroom space.
1. DIVIDER: The Peacekeeper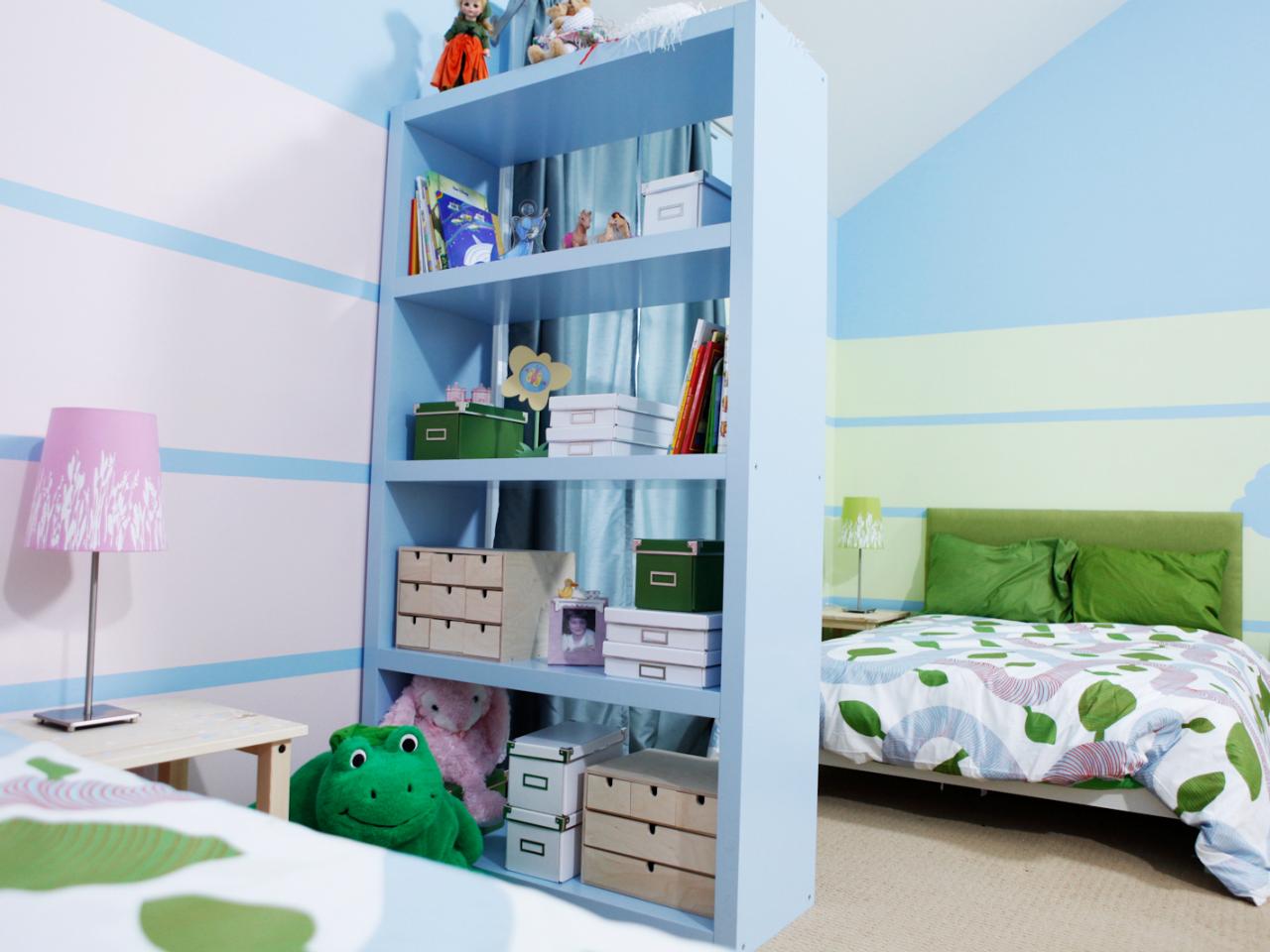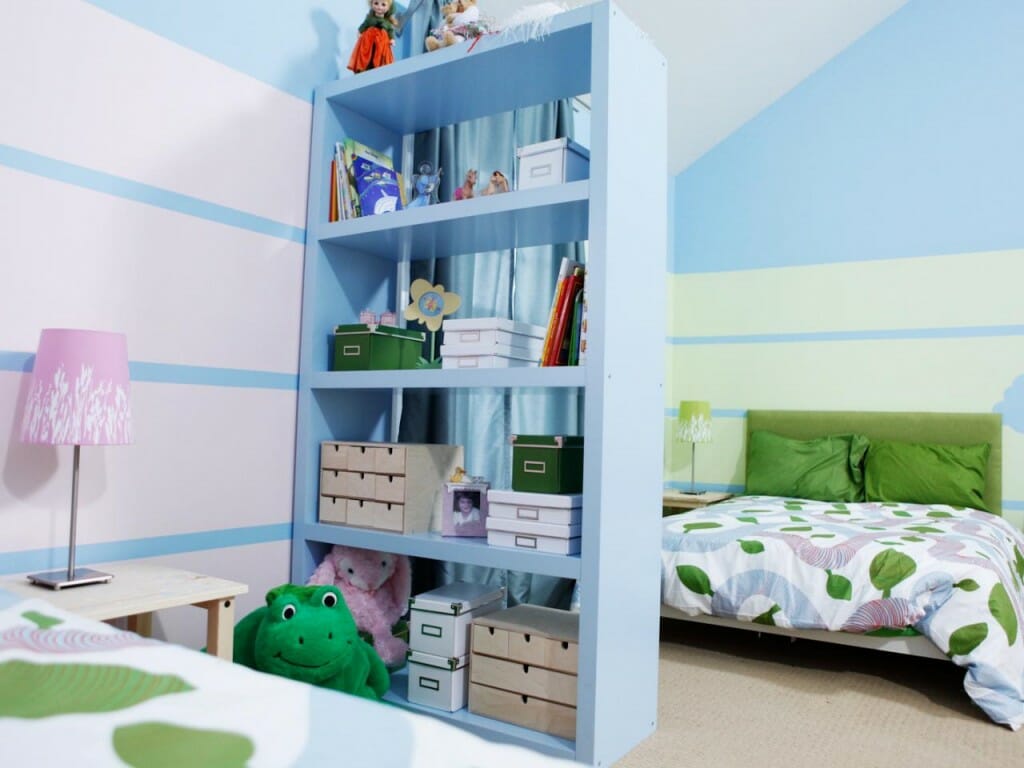 Drawing design lines in a space is functional and aesthetically helpful. Dividers like an open bookshelf can stylishly create a separation in a kids room design and possibly keep everyone happy. These allow for a sense of privacy and ownership where each child has more freedom to decorate "their side" as they like.
Curtain panels with fun patterns or a design retro throw back of beaded curtains can offer an accent to the overall bedroom style. The ultimate divider? A pocket door if possible.
2. GENDER NEUTRAL DESIGN: The Equalizer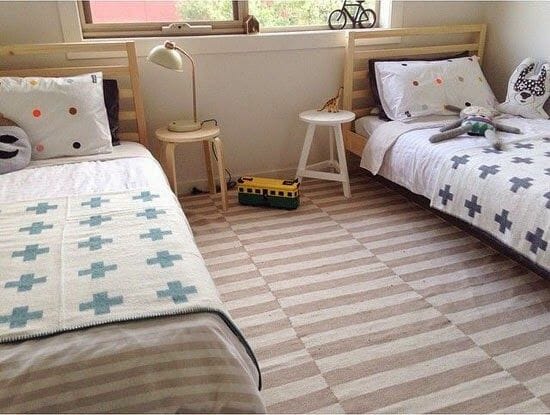 Going with a gender neutral design is beneficial in shared kids rooms. On one hand, it balances the aesthetic preferences of boys and girls. Colors and patterns that favor one gender over the other offer a nice design flow. A nature motif, for example, is one most kids love and also offers calming effects that help with kids' energy (bonus for mom and dad!).
In addition, having a neutral palette makes it easier as kids grow up and their style and decor preferences shift. Bedding and accessories are simple transitional pieces that can change as your kids do.  Learn more about gender neutral bedroom design in this post.
3. BED LAYOUT: The Spatial Magician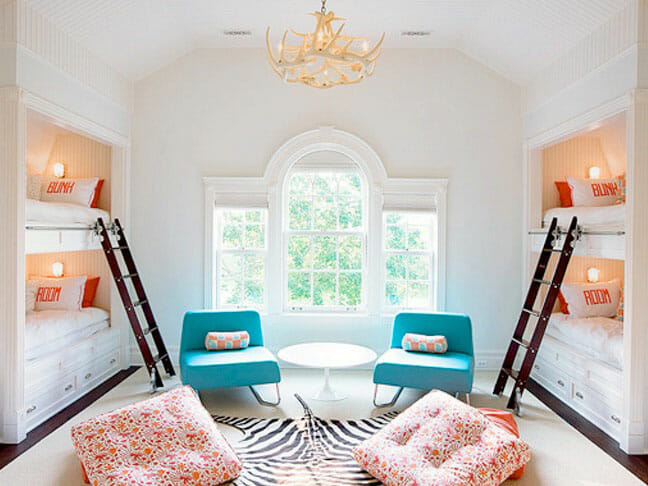 There are a number of ways to make a bedroom work for more than one child. If space allows, having twin beds with a night stand or dresser in between is a classic symmetrical layout in a kids room design. Bunk beds are also a favorite, opening up floor space for other pieces or a play area. Layout options include placing the bottom bunk perpendicular to the top one like this Pottery Barn Camp Bunk System or having a crib on the bottom until the baby is old enough for a bed.
Sharing a room does not have to be a design challenge. With the above tips and guidance of a kids' room interior designer, your children can have the room of their dreams!
Written by Decorilla Designer, Christine Martin