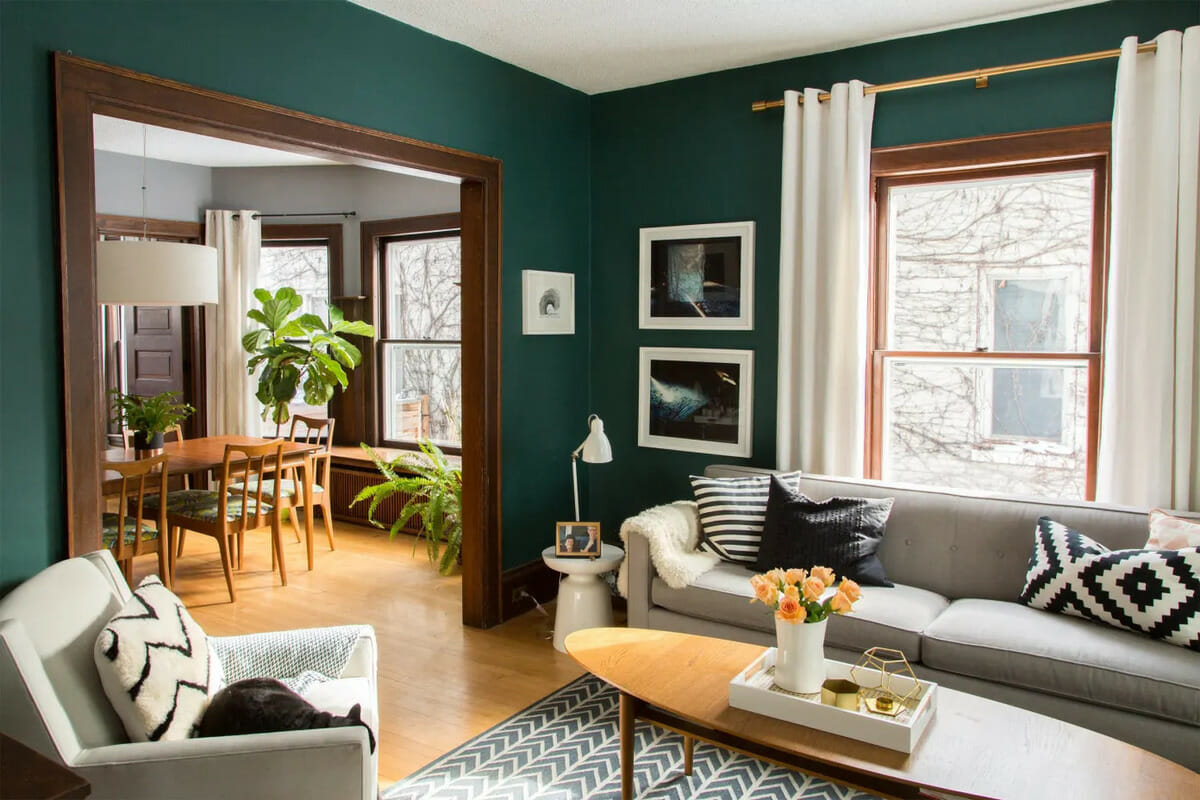 Minneapolis interior designers have the metropolitan oasis of the Twin Cities to host their dream home creations. In a city known for art and music, the local interior design scene is just as prominent. Filled with skilled veteran designers as well as up and coming stars, the talent here knows no bounds. And while Decorilla is lucky enough to have a few of these creatives among our team, we also love to keep tabs on other designers in the area. So, whether you're looking to hire an interior designer or just in need of some stunning inspiration, our curated list of Minneapolis interior designers and decorators will surely have something to catch your eye! Read on to see who made the top 10!
Martha O'Hara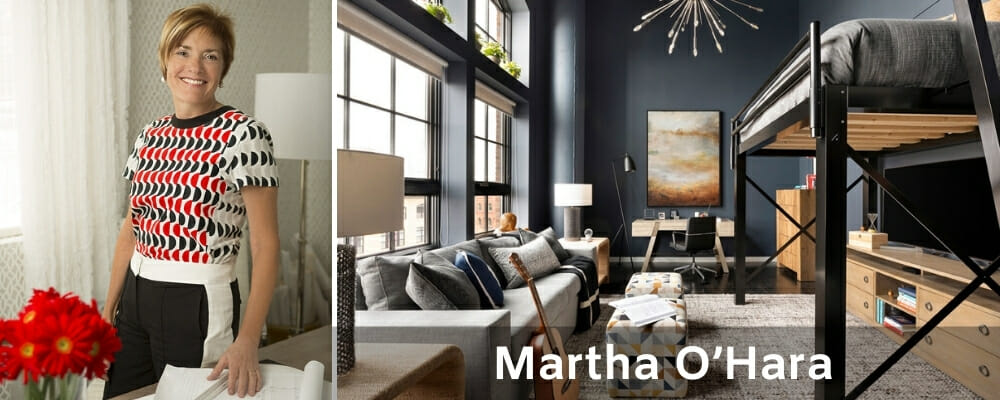 Martha O'Hara had already achieved success in the business world, before she decided to follow her inner desire. Proven that her decision was right, she is now one of the top Minneapolis interior designers and a CEO of a renowned studio. Accompanied by her daughter, Kate O'Hara, she furnishes gorgeous homes with flawless taste. Their project scope ranges from single-room furniture updates to renovations and custom interiors. Furthermore, as a testament to their quality of service, they have earned all 5-star ratings among Houzz interior designers Minneapolis.
Do you want to find an interior designer in Minneapolis near you, who can help design your dream home? Then, schedule your

Free Interior Design Consultation

for expert assistance getting started today!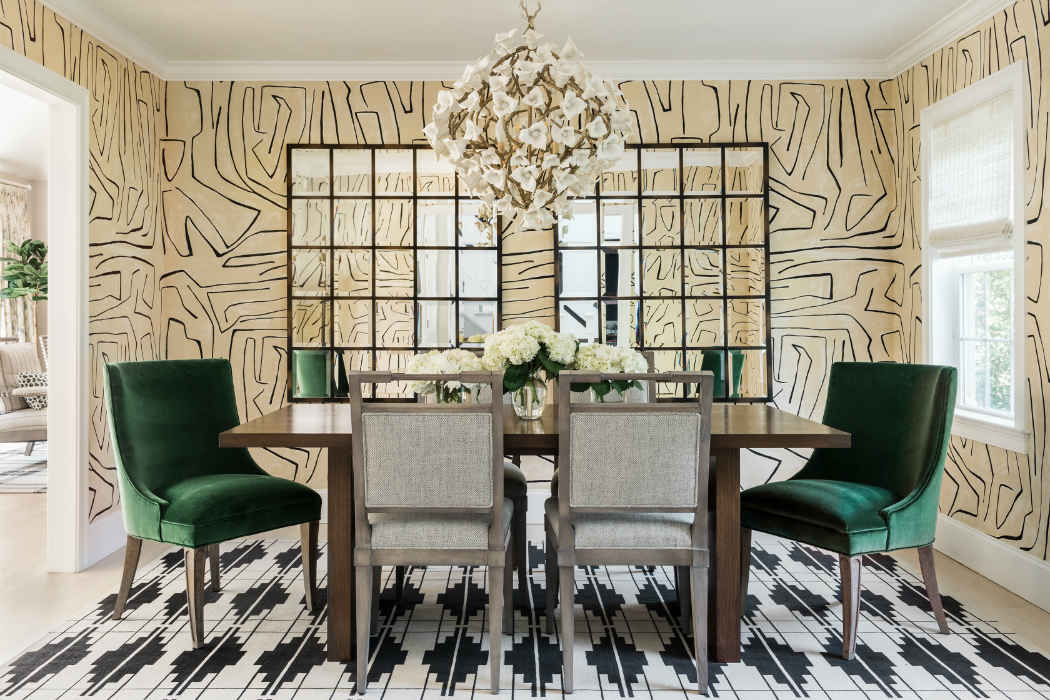 WHAT WE LOVE: Stylish and classically beautiful, well-balanced spaces that stand the test of time.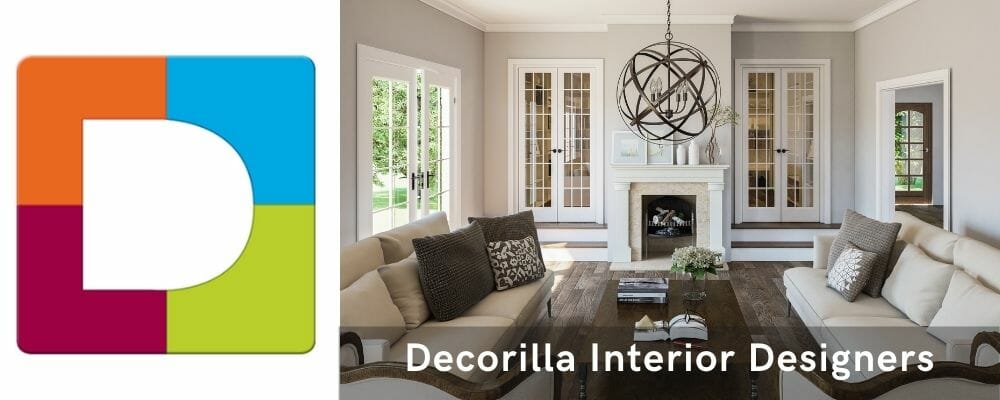 It's not always easy to find an interior designer, especially one that is near, available, and suitable. One of the hassle-free solutions is to hire an interior designer who can offer services in person or online. For that reason, Decorilla encompasses an extensive range of talented, affordable Minneapolis interior designers. The Decorilla team's diversity allows them to offer advantageous packages to their clients. Firstly, clients are connected with not one but two designers, ensuring they will find a perfect match in style and budget. Then, after receiving and reviewing proposed concepts, the client chooses the designer who will give their space the final design.
However, the convenience doesn't end there. Apart from the 3D photorealistic renderings that allow the client to properly visualize the space before committing, every Decorilla package includes expert tips and implementation guides. To top it all off, there is also a personalized shopping list with exclusive discounts. Furthermore, a complimentary shopping concierge is engaged in handling every detail, from ordering to tracking and delivery.
WHAT WE LOVE: The opportunity to hire talented designers of all expertise levels, at a fraction of the typical cost. Love their work? Then, get started with Decorilla today!
Lucy Penfield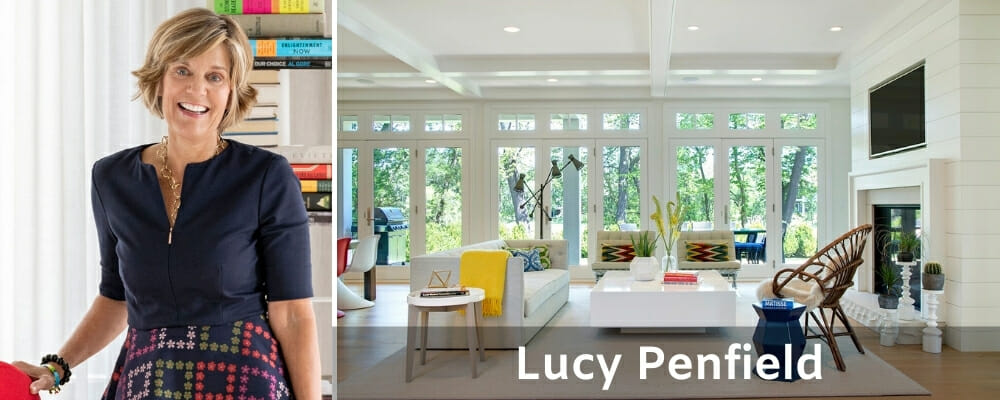 Lucy Penfield is praised by the press, clients, and colleagues as one of the top Minneapolis interior designers. She is an award-winning lifestyle product designer and interior decorator who excels in composing custom residential and commercial projects with a distinguishable, luxurious character. Her project scope ranges from town and country residences and urban condominiums to restaurants and commercial offices. Moreover, Lucy Penfield is also a reputable speaker and writer.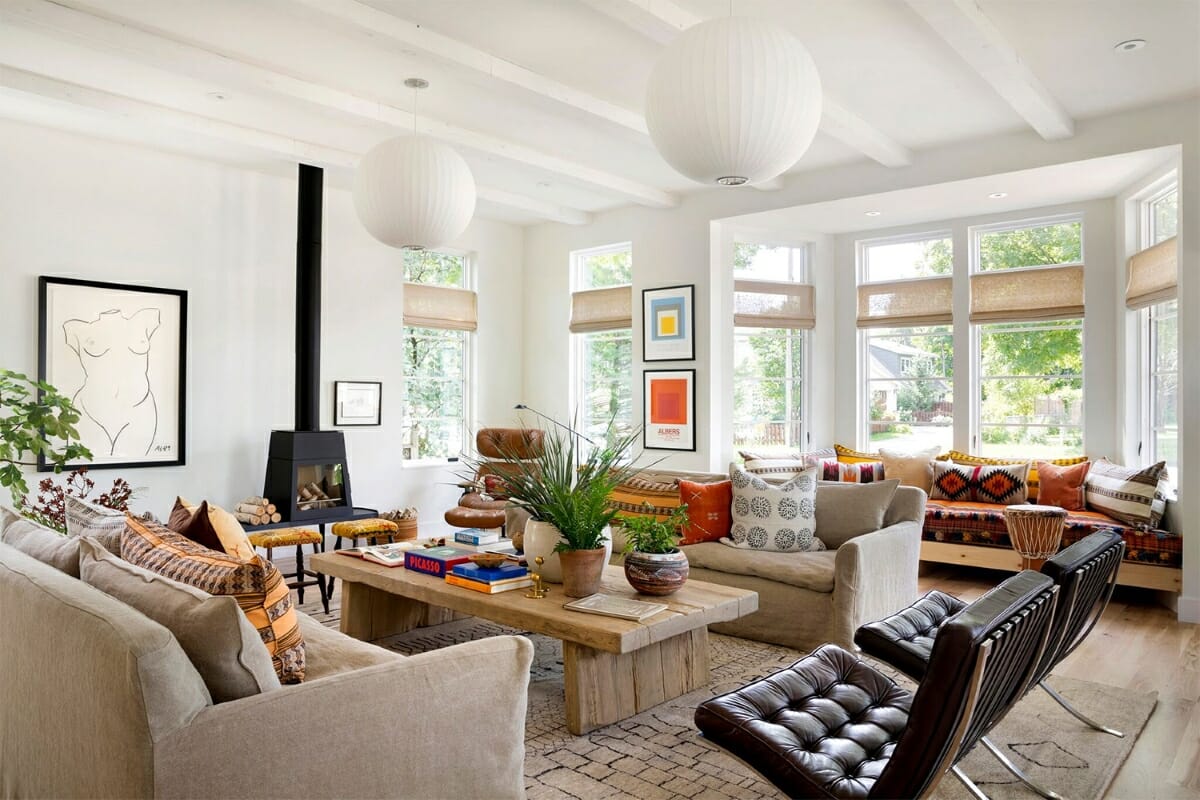 WHAT WE LOVE: Livable creations, layered with unique, balancing beauty.
Brooke Voss
Being one of the top interior decorators in Minneapolis, Brooke Voss enjoys creating exciting yet livable spaces. Her playful approach is embodied in her design motto, where the first rule says that the things we really love never go out of style. The second rule is that there are no other rules. Brooke's project portfolio ranges from residential to commercial and hospitality interior designs, each with a highly individualized, time-proof design stamp.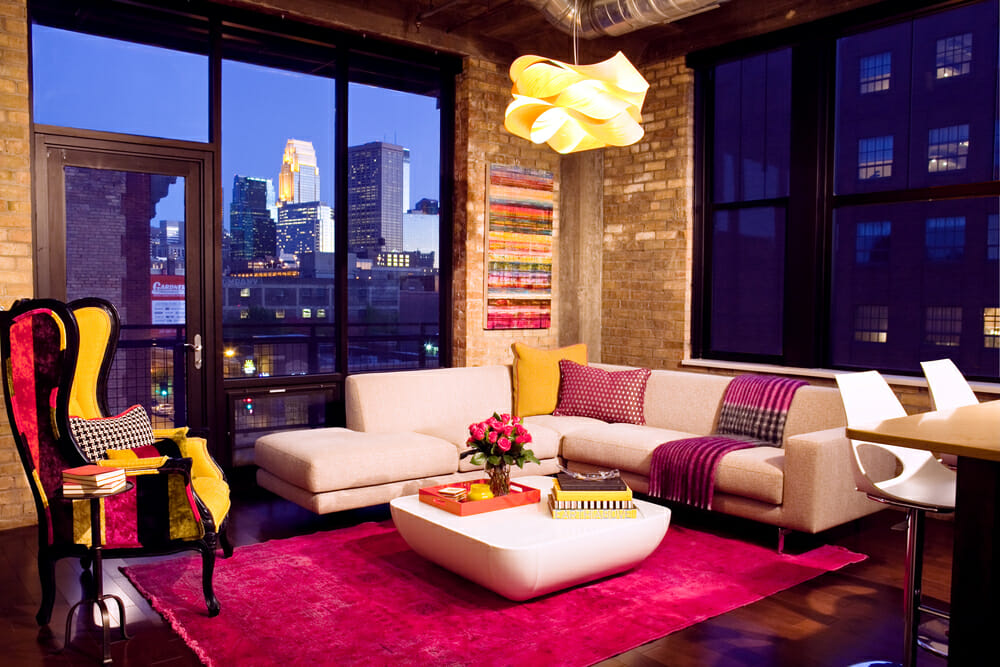 WHAT WE LOVE: Warm and vibrant pops of color.

Lisa Peck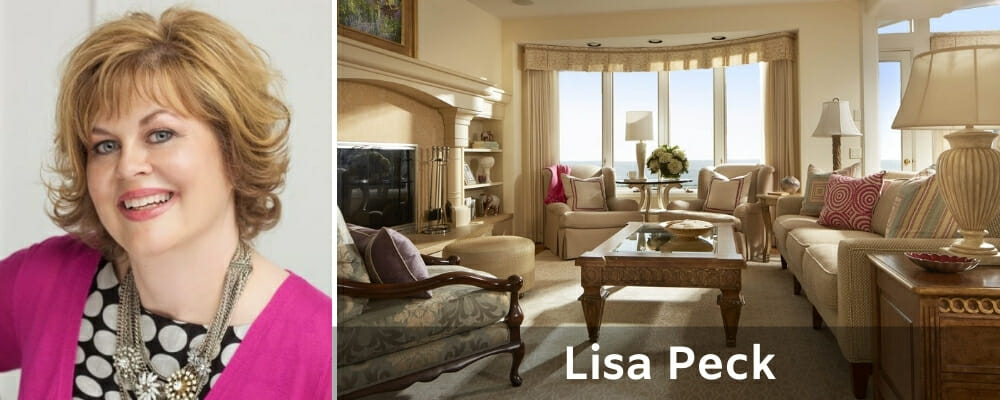 Lisa Peck has been showing a natural talent for interior design from a young age, playing with color palettes and redecorating her own room at any chance. Today, she practices very real and very skillful interior design in Minneapolis, where she's well known in professional industry circles. Lisa maintains strong connections with trade professionals, as well as with her clients. She is also an expert at identifying materials and their possibilities to mix and match, using it to the advantage of playing with textures and patterns.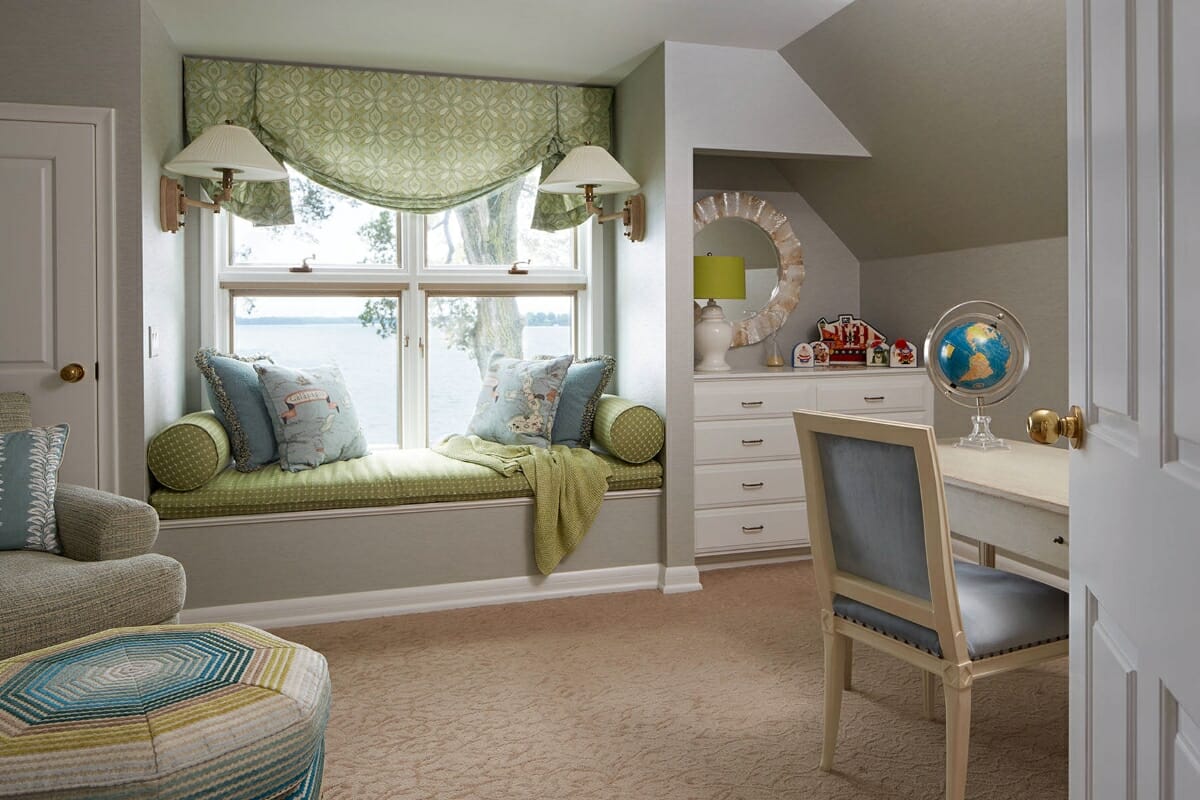 WHAT WE LOVE: Contemporary designs with a classy, traditional value.
Bria Hammel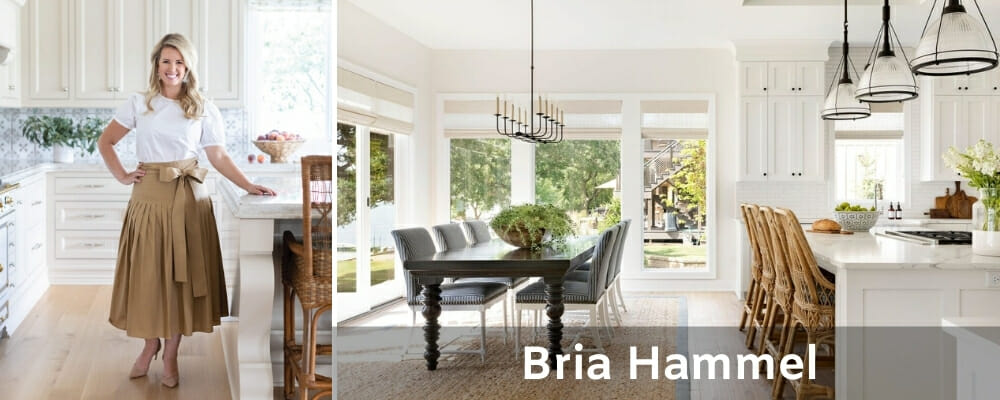 Bria Hammel takes pride in "turning ordinary into extraordinary." She is the Creative Director and CEO of Bria Hammel Interiors, the CEO of Brooke & Lou, and also Co-Creator of Hammel House & Co. Her eye for detail and deep understanding of tri-dimensional space allows her to create elaborate, inviting, and livable spaces with personalized characters. Bria's work is recognizable in the interior design Minneapolis scene by timeless elegance and refined, clean flair.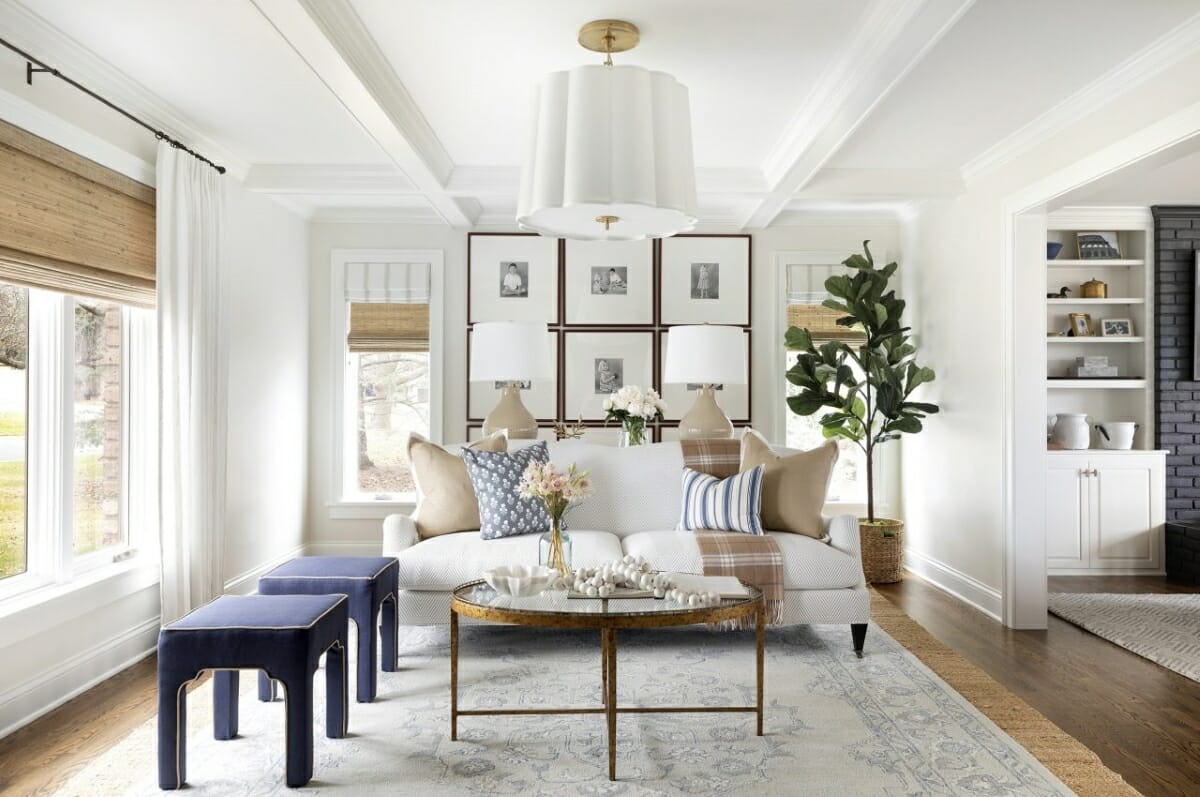 WHAT WE LOVE: Natural, lightweight and breathable living spaces.
Jen Ziemer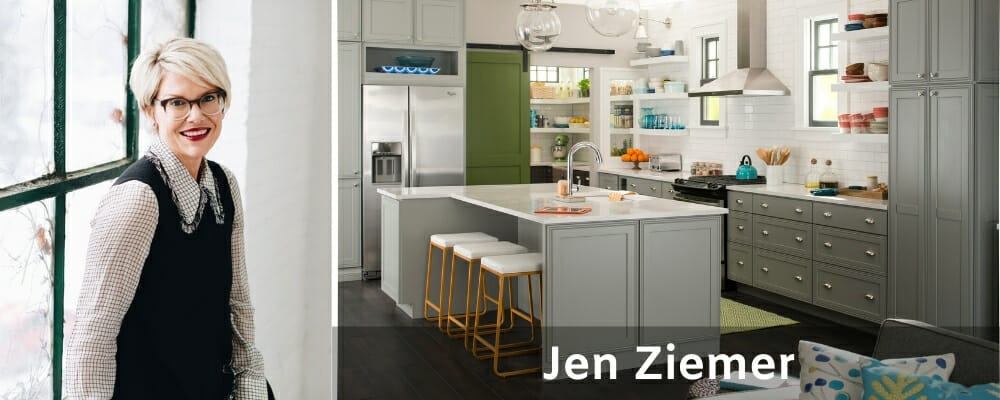 Jen Ziemer offers bespoke interior decoration services as half of the design pair running one of the top interior design firms in Minneapolis, Fiddlehead Design Group. Her portfolio includes a plethora of modern designs as well as technologically advanced "smart" homes. Moreover, it features historical spaces like the Frank Lloyd Wright's Corbett home in Cincinnati. Her company got the title of "Innovation Designers" from Better Homes & Gardens in 2014 in addition to the Best of Houzz Interior Designers Minneapolis award.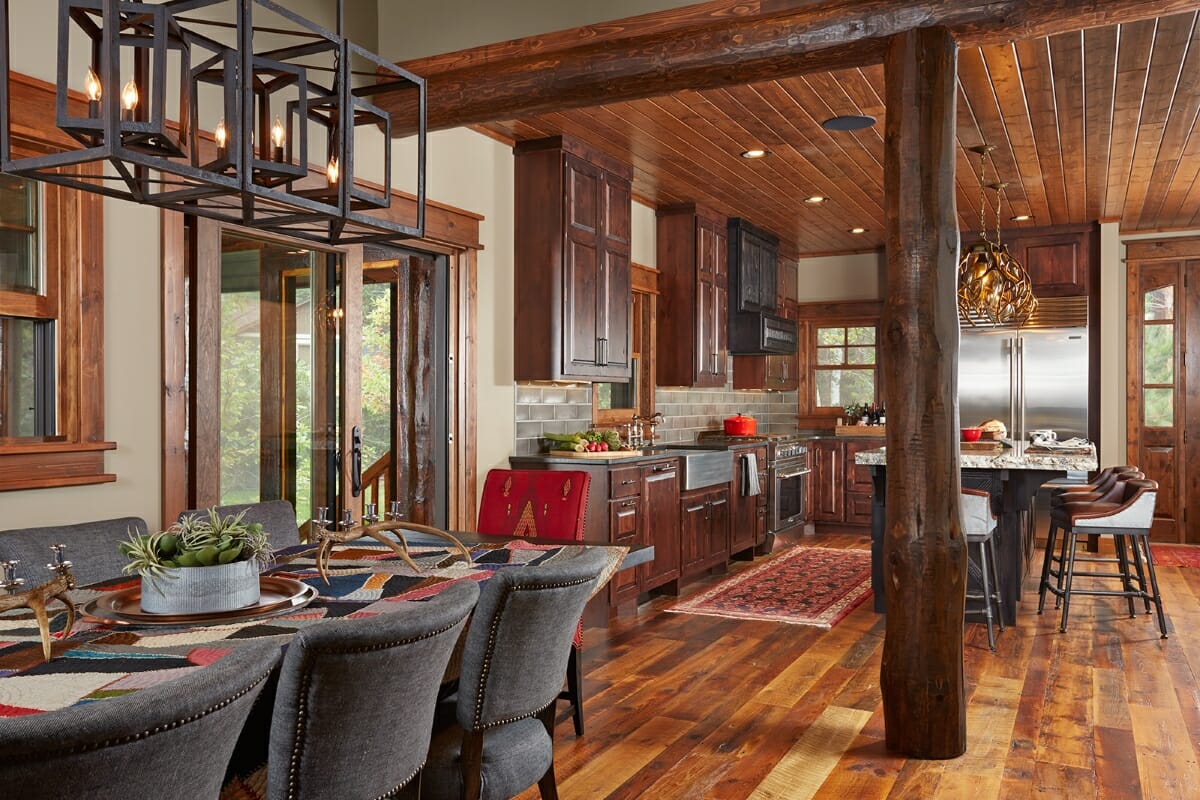 WHAT WE LOVE: Energetic designs with a strong personality.
Brandi Hagen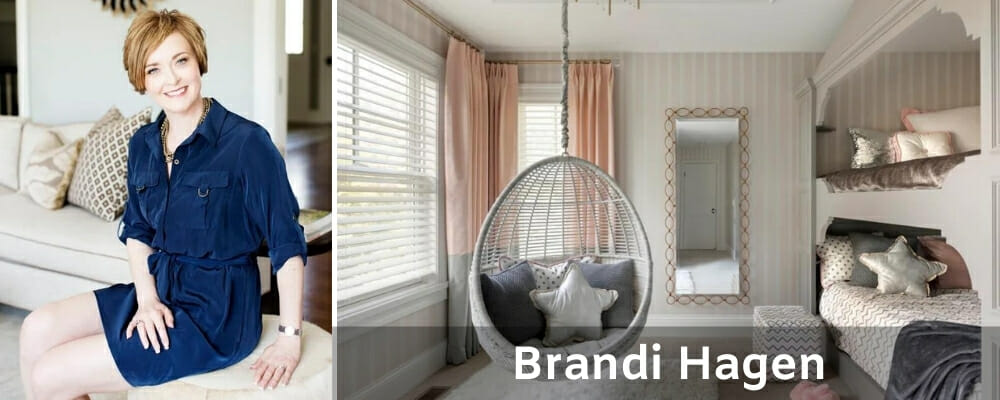 Brandi Hagen started her career in a prominent company, where she quickly made her way to become one of the best. Today, she is an award-winning Minneapolis interior designer with over 20 years of industry experience. She is also the head and principal designer of Eminent Interior Design. Brandi's portfolio features high-profile commercial and residential projects, putting her signature style on various designs, from contemporary to formal traditional.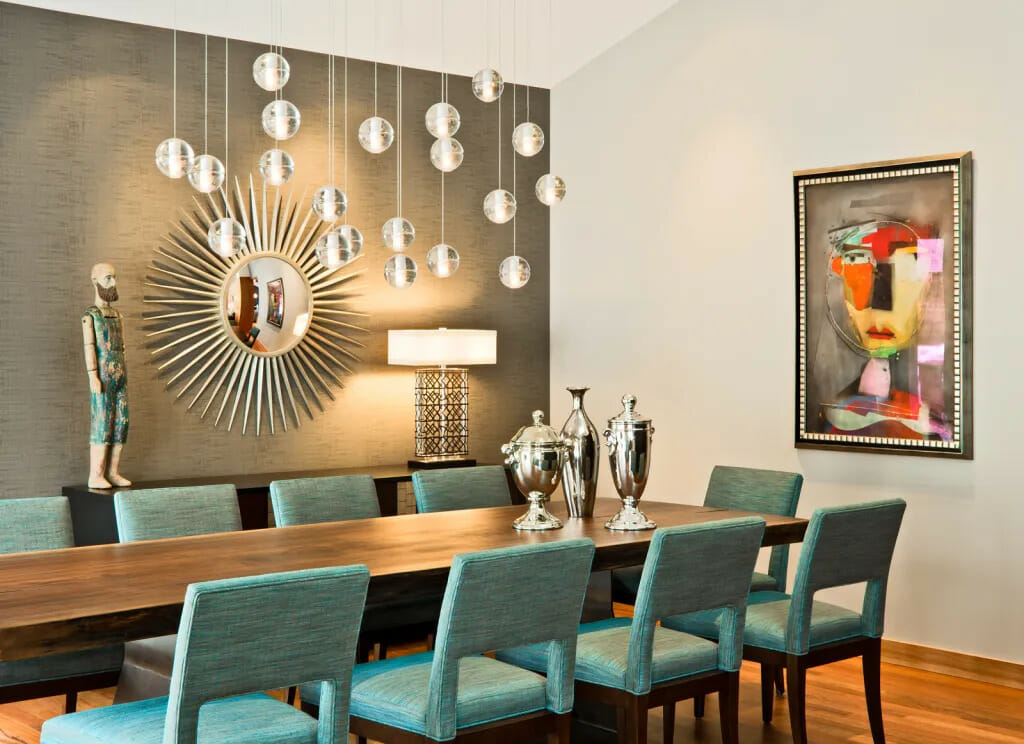 WHAT WE LOVE: Clean lines and elaborated accent details.
Molly Howe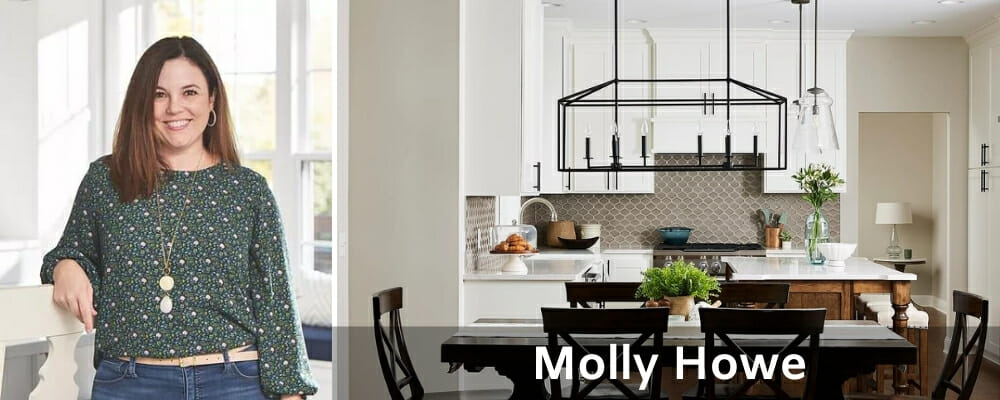 After a decade spent in the interior design Minneapolis scene working for two different companies, Molly Howe established her own design firm. The key motivator was the gap she noticed in the field. She focuses on the customers who need more than just an interior decorator, yet do not necessarily require an architect/engineer. Molly designs spaces that can enhance her clients' lives and also become a part of their memories. As a result, they are distinguished by functionality as much as by aesthetics.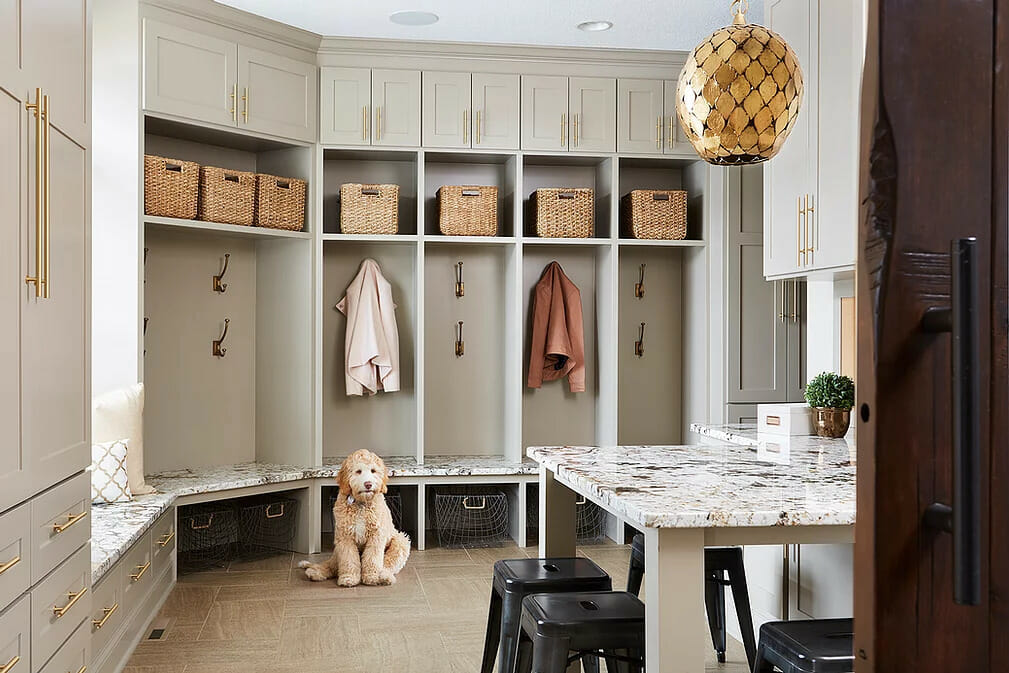 WHAT WE LOVE: The sense of symmetry that conveys an emphasized feeling of harmony.
Julia Miller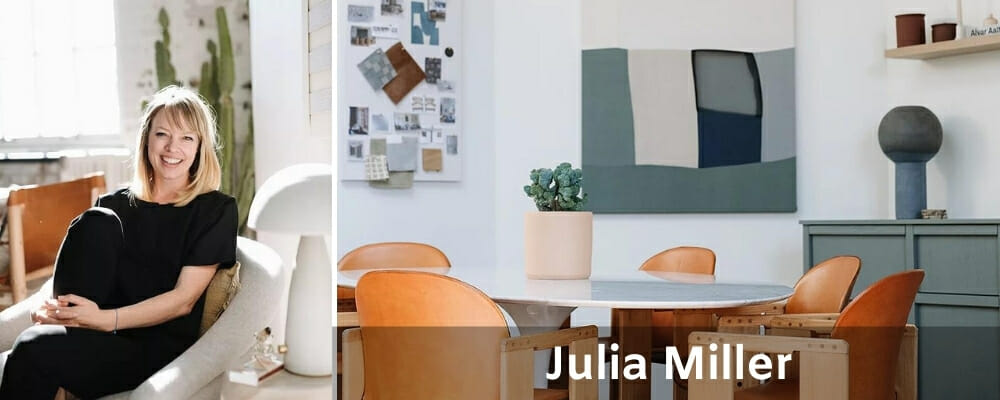 The way a home feels to its owner is one of the roots of Julia Miller's design inspiration. She strongly focuses on different perspectives on the matter of "style" that her clients express. As a result, she is able to create personalized, layered, and warm spaces that reflect their residents. Each project is certainly inseparable from the client's lifestyle, composed to merge form with function through expertly selected fixtures, finishes, and furnishings.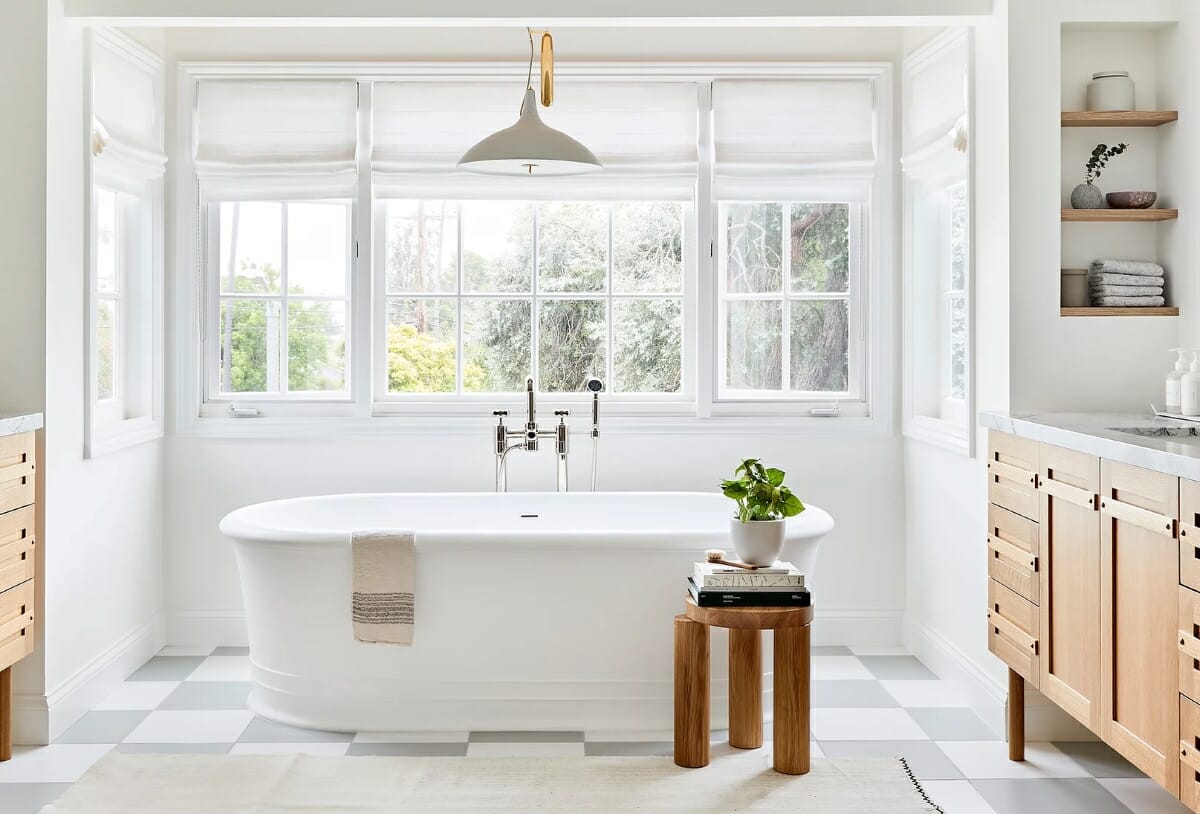 WHAT WE LOVE: Meticulously curated spaces and calming color palettes.
Work with Minneapolis Interior Designers Near You
Do you like the works of the top Minneapolis interior designers, but can't decide which one would be right for you? Then, Schedule a Free Consultation to learn more about your design options today!

Source: [1]