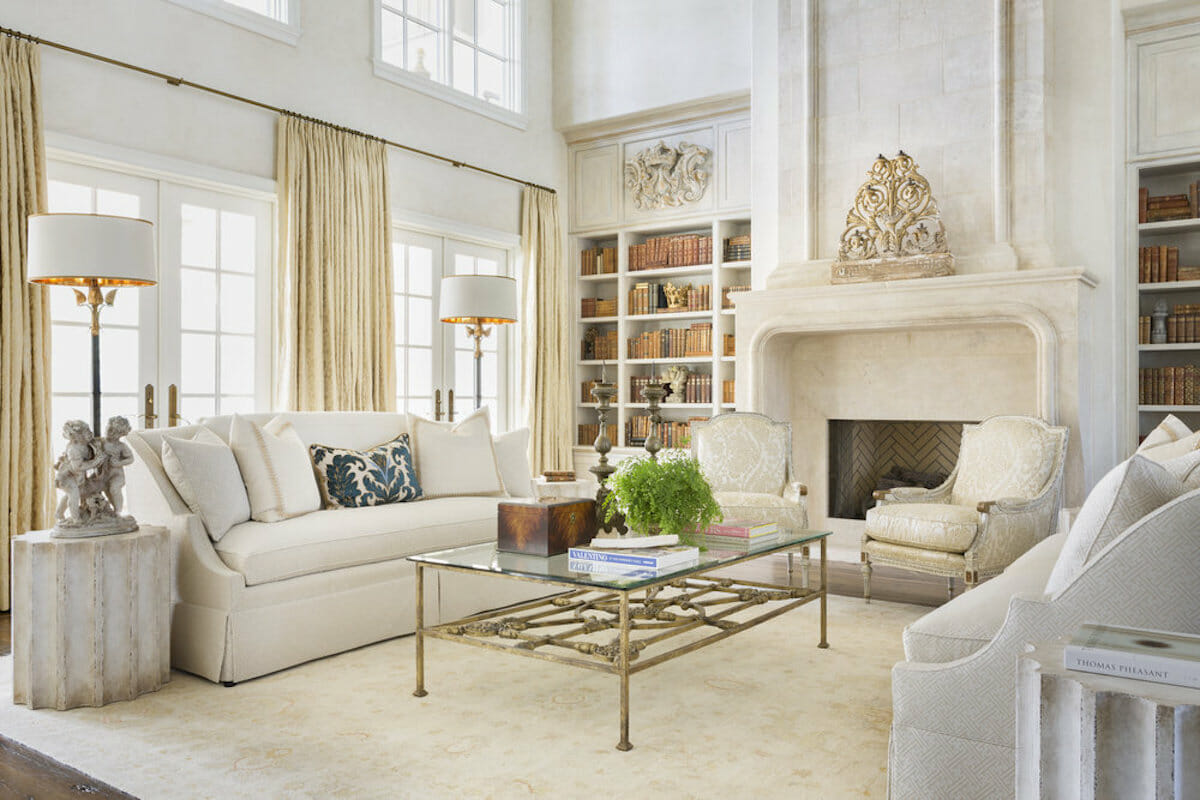 When it comes to interior design, Little Rock has a lot to offer. The city's unique blend of cultural influences provides a rich canvas for designers to develop and paint their creative vogue. From historic homes to modern apartments, the urban spaces here massively benefit from the expertise of the best Little Rock interior designers and decorators. Read on to see who made the list of top local talent!
Interior Design in Little Rock
Little Rock interior designers are some of the best in the country. They are renowned for their ability to create beautiful and functional spaces reflecting the uniqueness of their clients. In addition to being highly skilled in the latest design trends, they also thrive on location assets. A deep understanding of the history and culture of the city allows them to incorporate diverse influences in their work. As a result of such inspiration, the spaces they create are genuine, elegant, and inviting.  
Looking for affordable interior designers near you? Then, check out our limited time Little Rock Interior Design Deal you don't want to miss!
Top Little Rock Interior Designers
If you're looking for someone to help you transform your space, you're sure to find skilled help among the best Little Rock interior designers. With years of experience and a keen eye for detail, these talented creatives will be happy to help you obtain the space of your dreams. 
Krista Lewis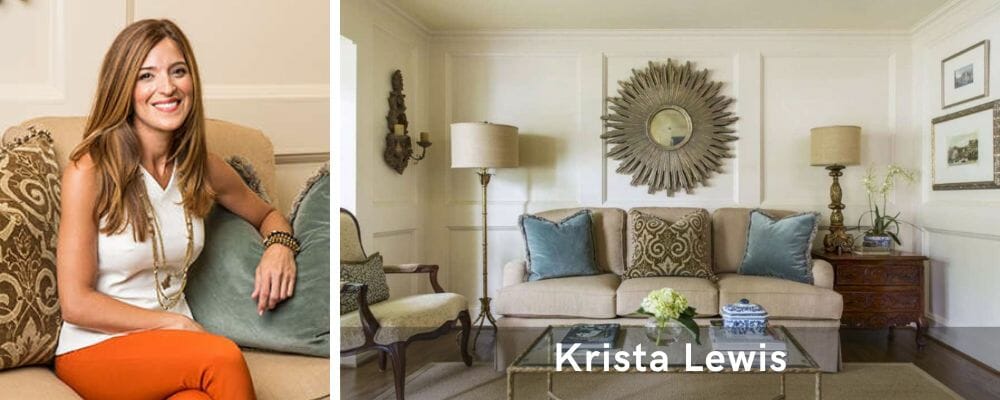 As an acclaimed interior designer from Little Rock, AR, Krista Lewis is well known for her down-to-earth approach. She has been developing liveable spaces for clients throughout the South for over 15 years. Meanwhile, her work has been highly praised and featured in various local and national publications. Krista draws her inspiration from the city's architecture and decoration, as well as its residents, developing genuine homes in return.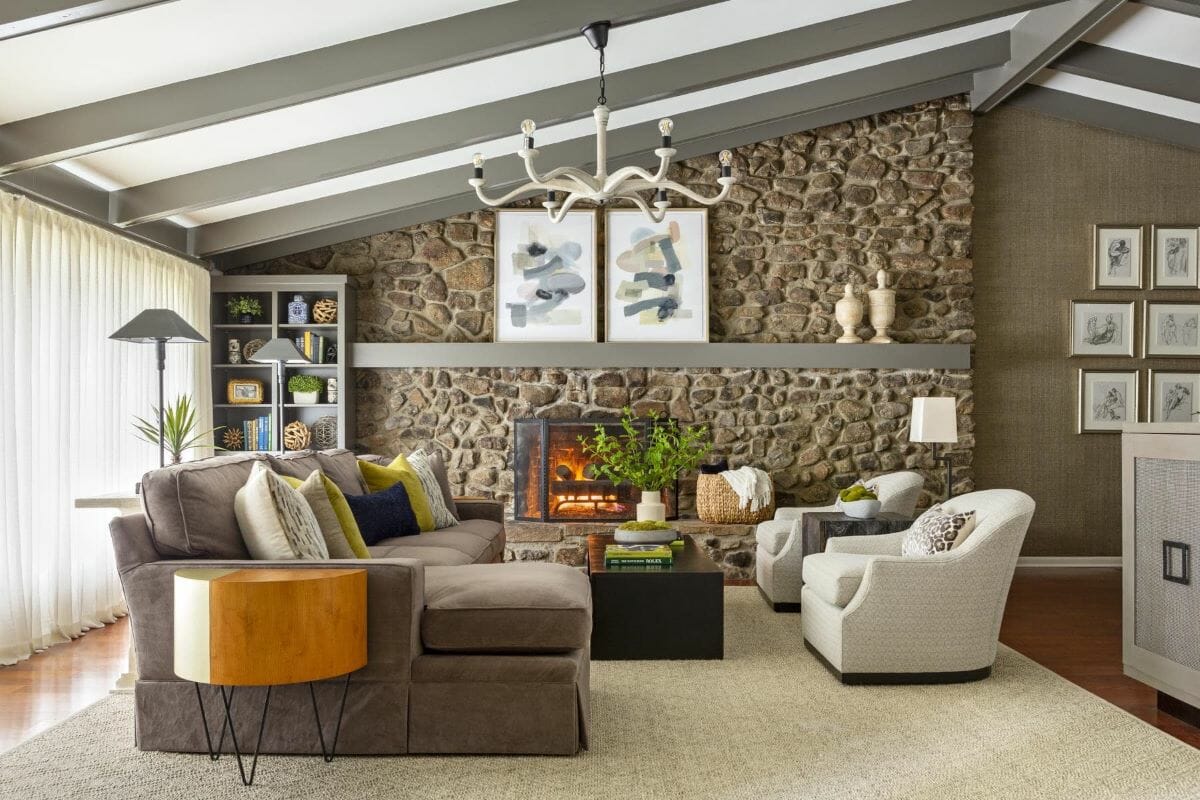 WHAT WE LOVE: The livable ambiances concocted by blending traditional design elements.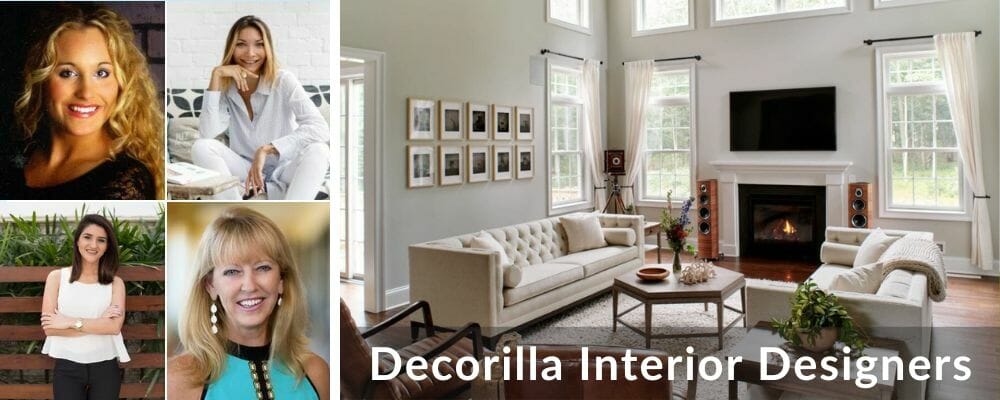 Looking for some genuine Little Rock interior design inspiration? Decorilla is a cutting edge interior design firm that makes it easy to find and work with industry-leading interior designers near you. And of course Little Rock is no exception! With a wide range of styles and expertise, they can help you achieve the perfect look for your home, no matter you vision.  
The Decorilla design process is simple and straightforward. After a quick and easy style quiz and design brief, the team is able to help match you with the perfect designers. Then, you'll get a choice among not one but two design concepts to transform your space into the showstopper you've always wanted it to be. But the joy of working with Decorilla doesn't stop there. Each client receives photorealistic 3D renderings, a helpful implementation guide, and a tailored shopping list filled with substantial discounts. 
WHAT WE LOVE: Decorilla offers some of the best Little Rock interior designers near you for unbeatable flat rate prices.

Sha Davari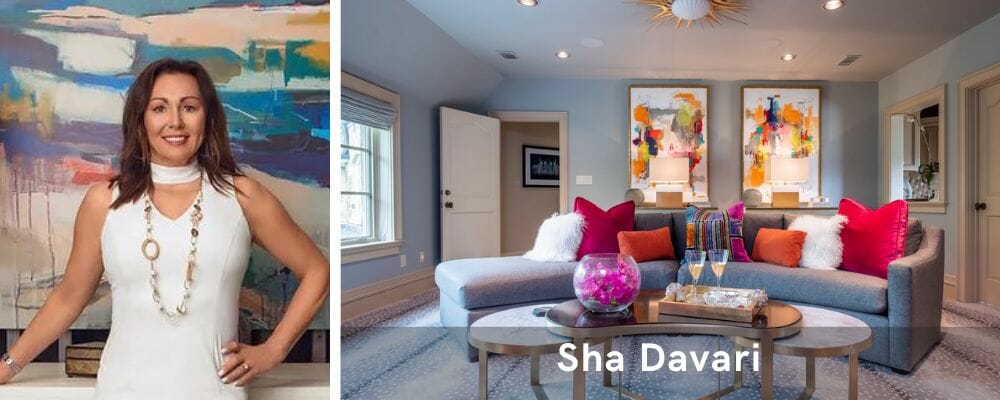 Sha Davari never imagined that she would become an interior designer when she was earning her MBA from Hendrix College. It was, in fact, a part-time position with a local designer that paved the way for this possibility. The experience gained through working for various furniture showrooms subsequently led her to open her own design studio, followed by a signature store. Together with her team of talented interior decorators in Little Rock, AR, she offers a full scope of interior design services, always with great consideration for the clients' budgets.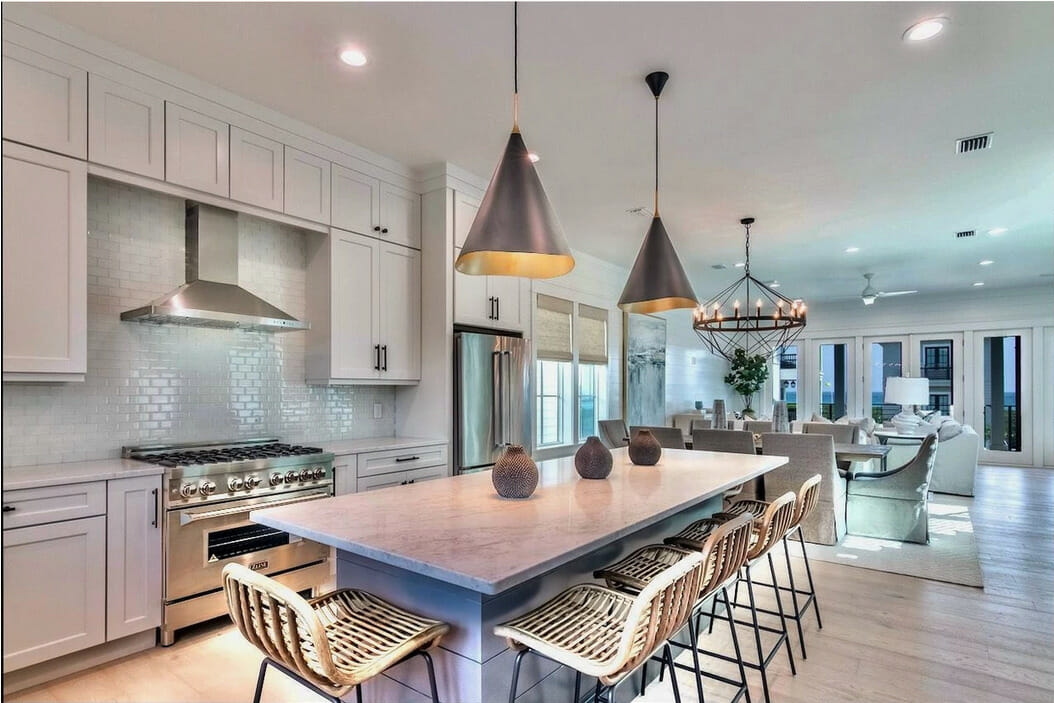 WHAT WE LOVE: Diverse interiors ranging from traditional to contemporary, reflecting Sha's signature transitional flair.
Tom Chandler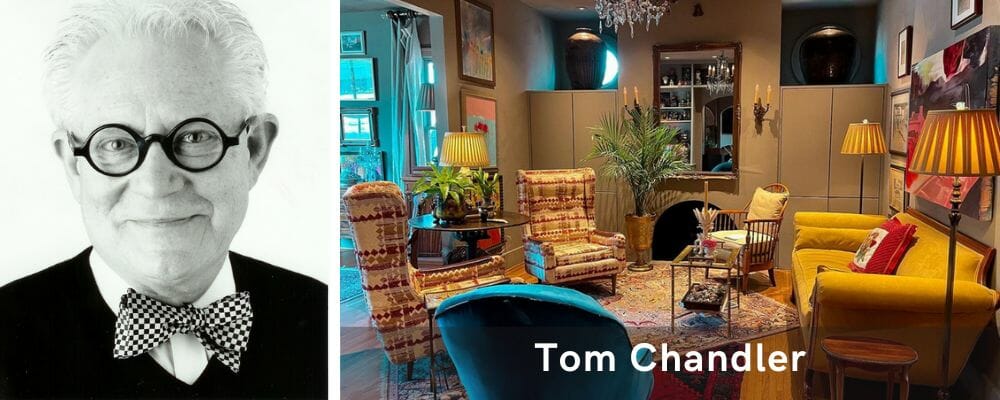 Many skilled interior decorators of Little Rock make the power force behind the Tom Chandler & Associates Inc interior design firm. This talented crew boasts over 40 years of experience in the interior designing field. As a full-service design team, they cover a scope of projects ranging all over the States. Tom Chandler, an Arkansas native, also runs the Chandler School of Interior Decorating, teaching new generations the best secrets of the trade.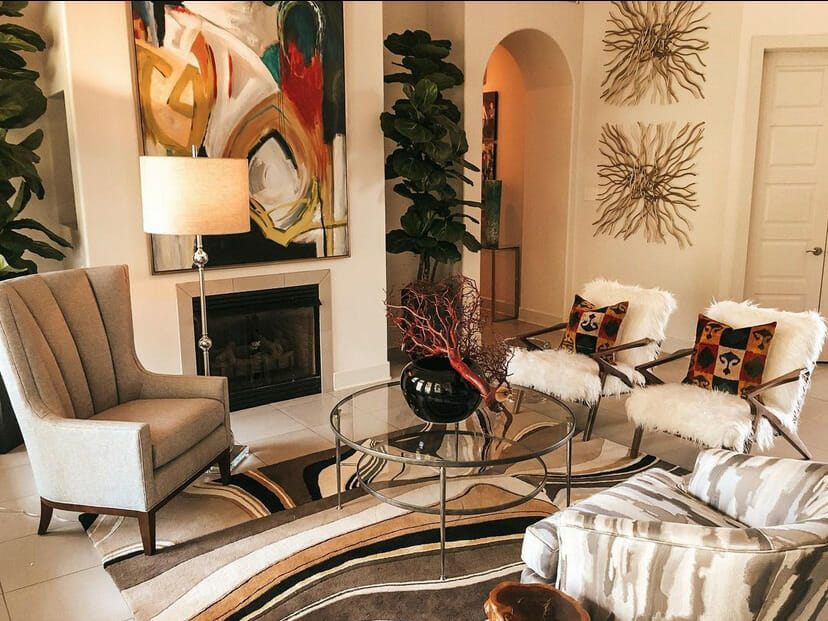 WHAT WE LOVE: Strikingly vibrant but fully livable, joyful interior compositions. 
Shayla Copas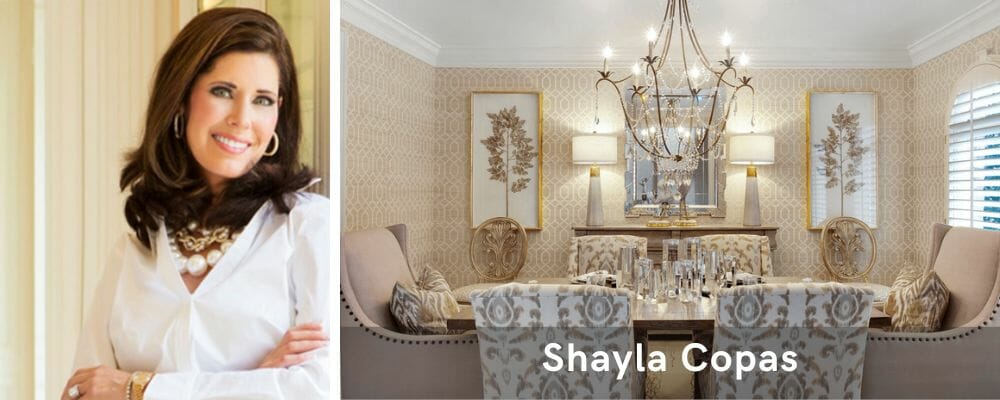 Shayla Copas is much more than just a national award-winning interior designer in Little Rock, AR. In fact, she is an inspiring motivational speaker, author, and philanthropist. Moreover, she is a tastemaker and a successful brand ambassador. With a focus on luxury, Shayla composes unique and innovative interiors in both residential and commercial design fields. She also maintains a reputation as an approachable designer with a talent for accurately reflecting the client's taste.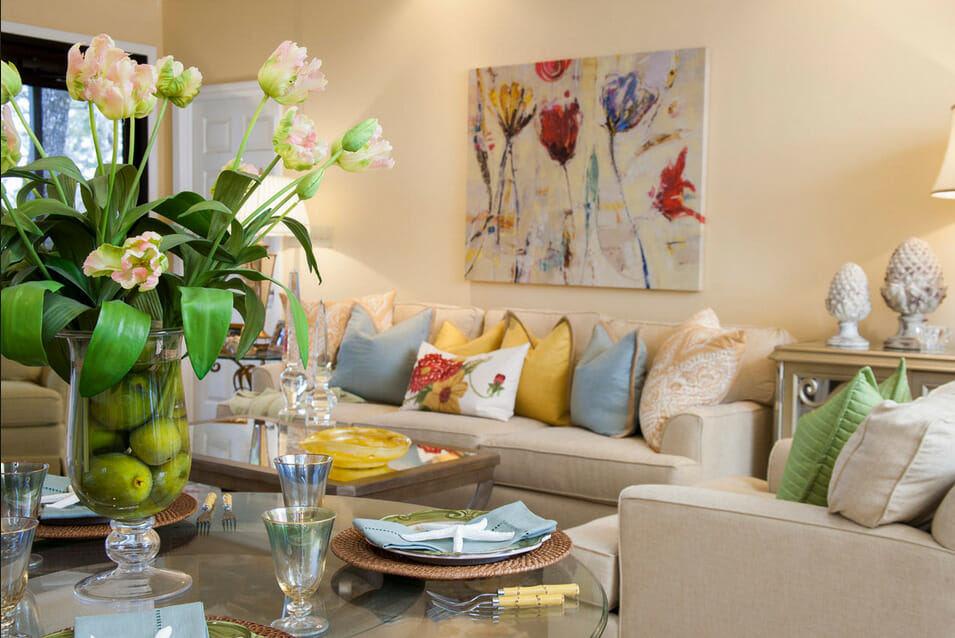 WHAT WE LOVE: A keen eye for color and texture, enriched by a good sense of balance.  
Kevin Walsh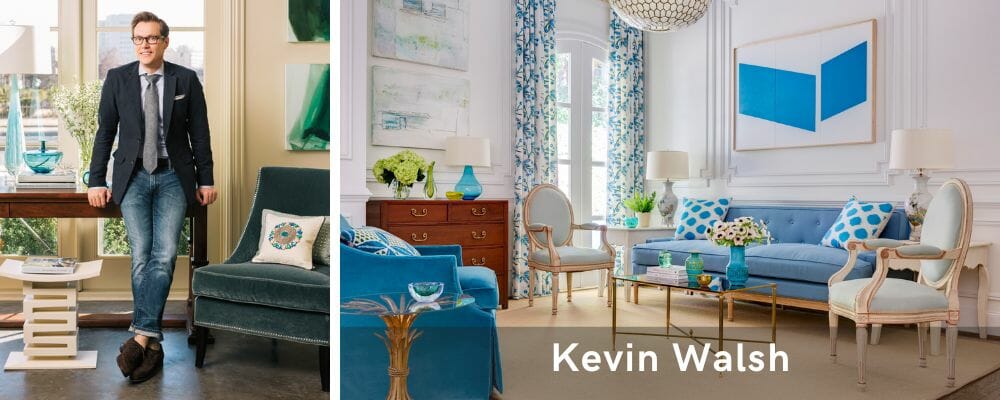 Based in Arkansas, Bear-Hill Interiors has been led by one of the top Houzz interior designers in Little Rock. Kevin Walsh puts on the table over two decades of expertise in interior design, along with his unique talent for jazzing up his client's homes and lifestyles. He specializes in developing outstanding interiors enriched by innovative solutions. The combination of modern furniture, accuracy, and function delivers an ideal boost to the daily life of Kevin's clients as a result.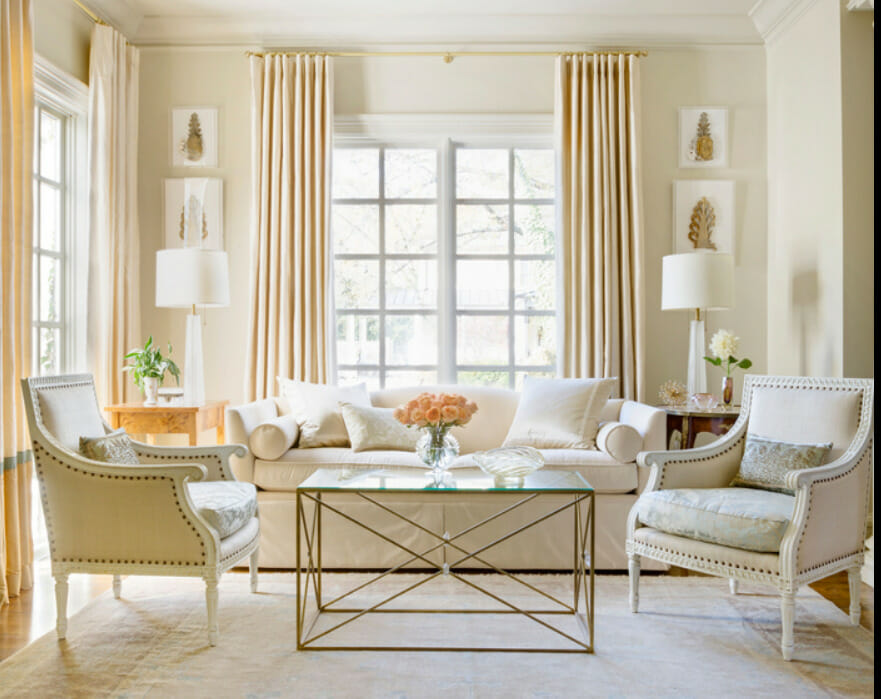 WHAT WE LOVE: The feeling of refined calmness.
Mona Thompson & Talena Ray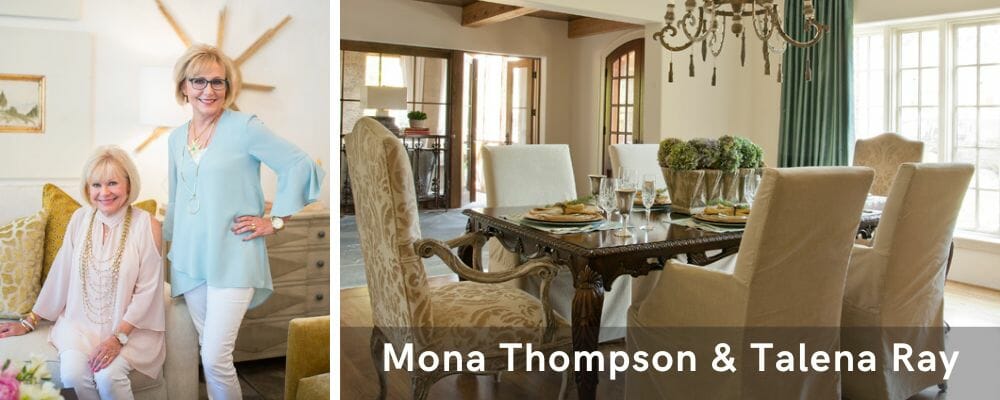 Two sisters and business partners make a charming, dynamic duo of interior designers in Little Rock. With a background as antique dealers, Mona Thompson & Talena Ray developed a distinctive aesthetic as their design signature. While their creations are inherently traditional, they also bear a blended layer of European influences spiced up with modern flair. As a result, such stylish, clean, contemporary expression easily highlights the uniqueness of each client's personality.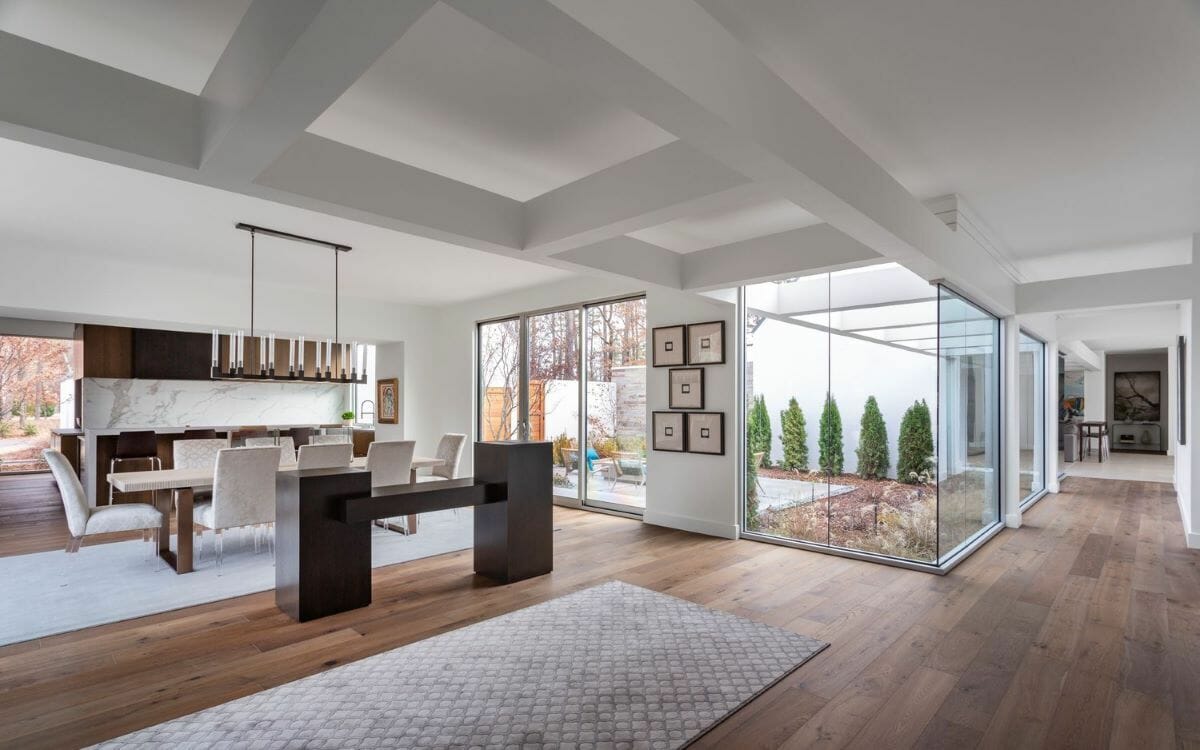 WHAT WE LOVE: The classic vogue of strong architectural elements incorporated into the mix.
Meridith Ranouil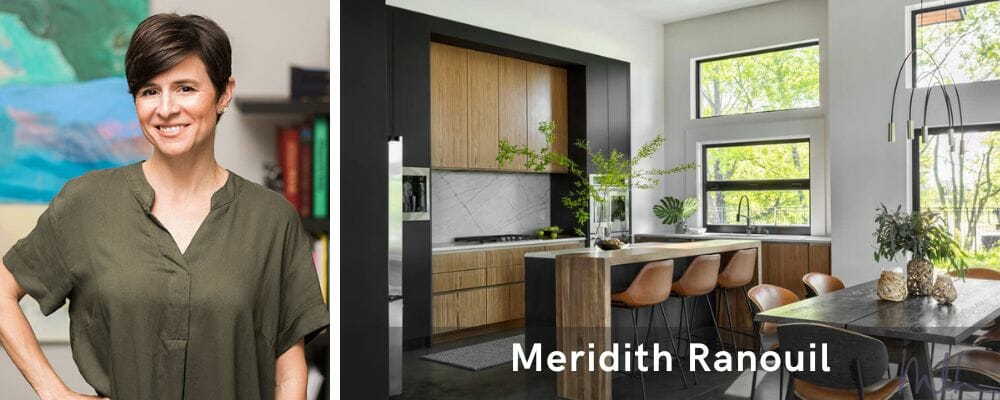 Meridith Ranouil is the head of MLH Designs, Inc, a full-service interior design firm with two decades of expertise. Founded in 2003, her company boasts a portfolio of custom residential interiors and select commercial projects. Meridith's signature stamp is a fresh design approach, embodied in classic interiors with modern but livable flair. Her design philosophy thrives on unusual textures and finishes and their genuine combinations.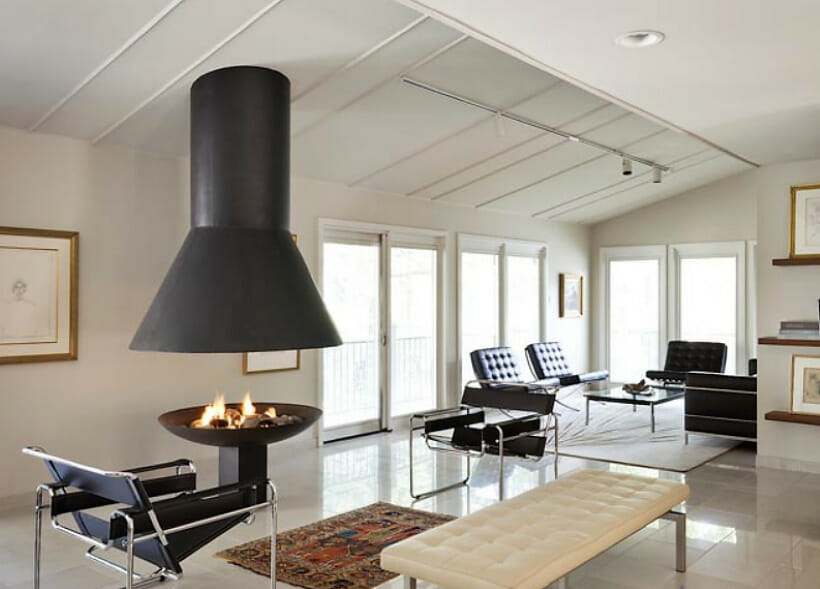 WHAT WE LOVE: Aesthetics of functionality achieved as a result of a thoughtful approach. 
Retha Wyatt Lamb & Mara Lamb Malcolm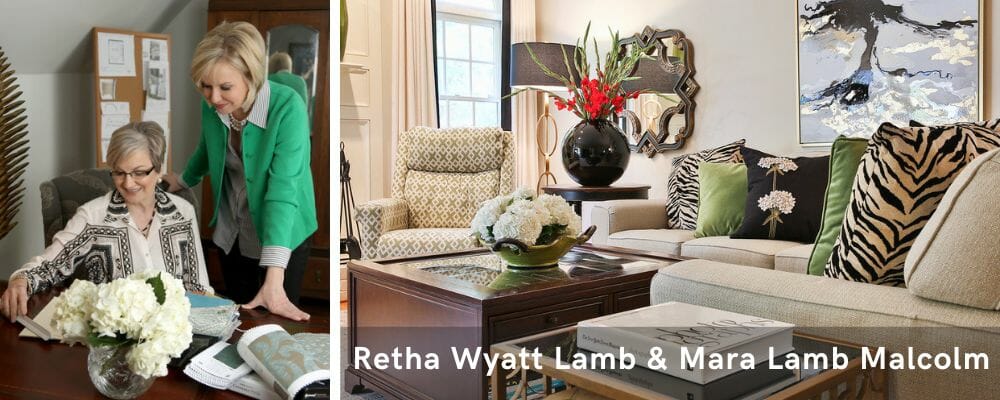 Little Rock interior designers Retha Wyatt Lamb and her daughter Mara Lamb Malcolm offer their clients decades of combined experience. Retha is a successful businesswoman, real estate broker, and interior designer. Mara Lamb Malcolm was therefore born into the world of decorating and interior design, growing up in the furniture store, studio, and workroom. Today, they carry a specific brand, embodied in the signature design vision, fresh, elegant, and rooted in southern folklore.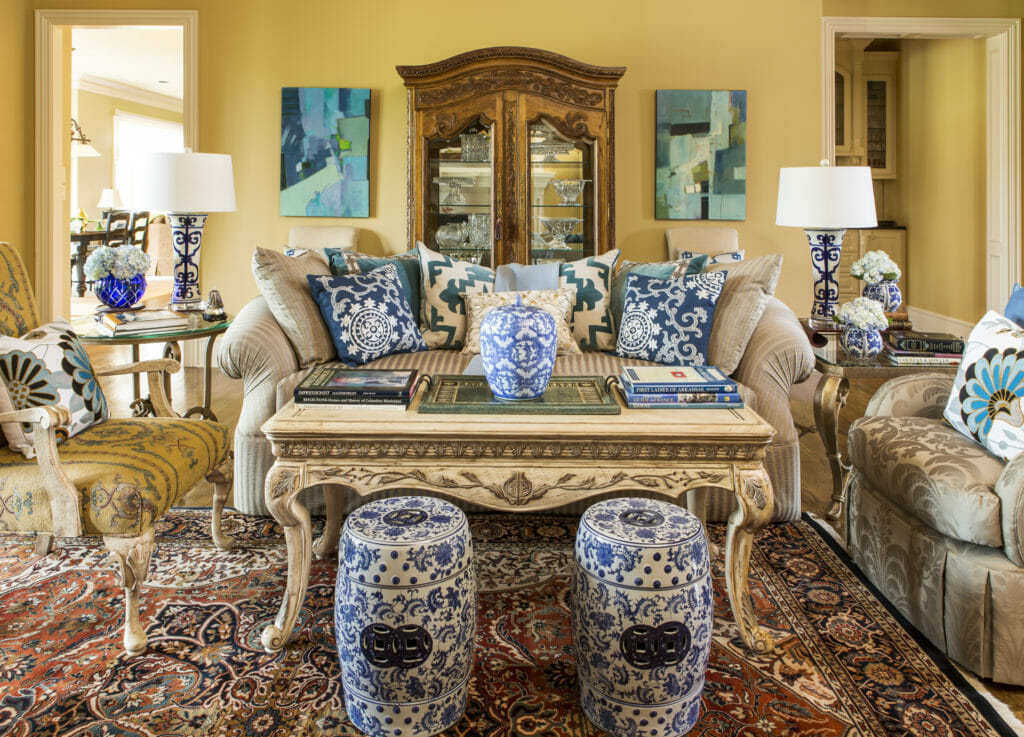 WHAT WE LOVE: A powerful mix of traditional foundation pieces, modern elements, unexpected colors, textures, and exceptional fabrics above all.    
Tobi Fairley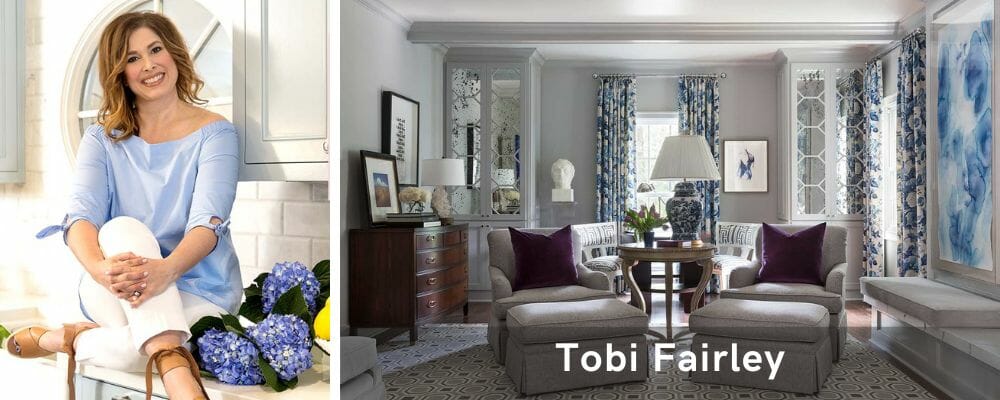 Tobi Fairley helps interior decorators in Little Rock, AR, master their creative business management skills. In fact, her motivational coaching reaches much further through her online packages tailored for smart, talented creatives. Meanwhile, when not coaching, Tobi runs her successful interior design career, creating exquisite homes for entrepreneurs. She blends her unique skills and experiences to create not only cohesive interiors but also lifestyles rooted in joy and enthusiasm.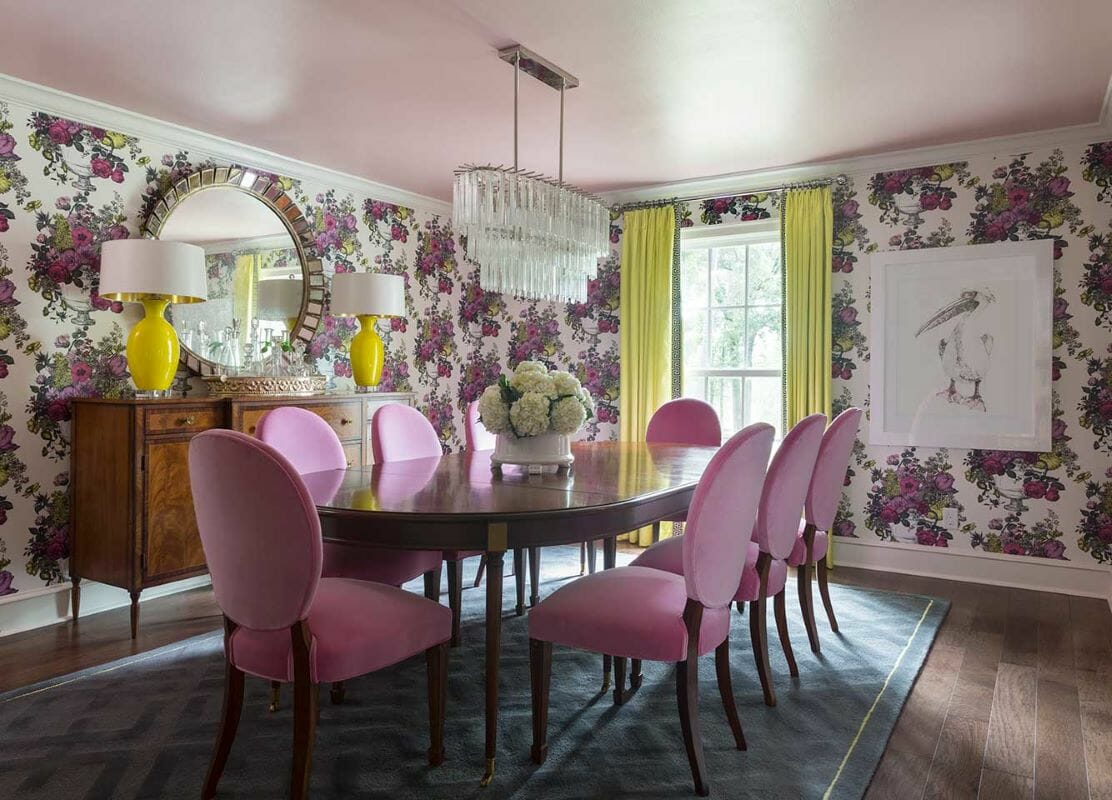 WHAT WE LIKE: Color palette use that greatly enhances visual interest without making the results any less stylish or livable.
Looking for top Little Rock interior designers near you? 
Our team of industry leading designers is ready to help create your dream home – all for significantly less than traditional interior design. So, schedule a Free Interior Design Consultation to learn more today! 

Featured image: [1]