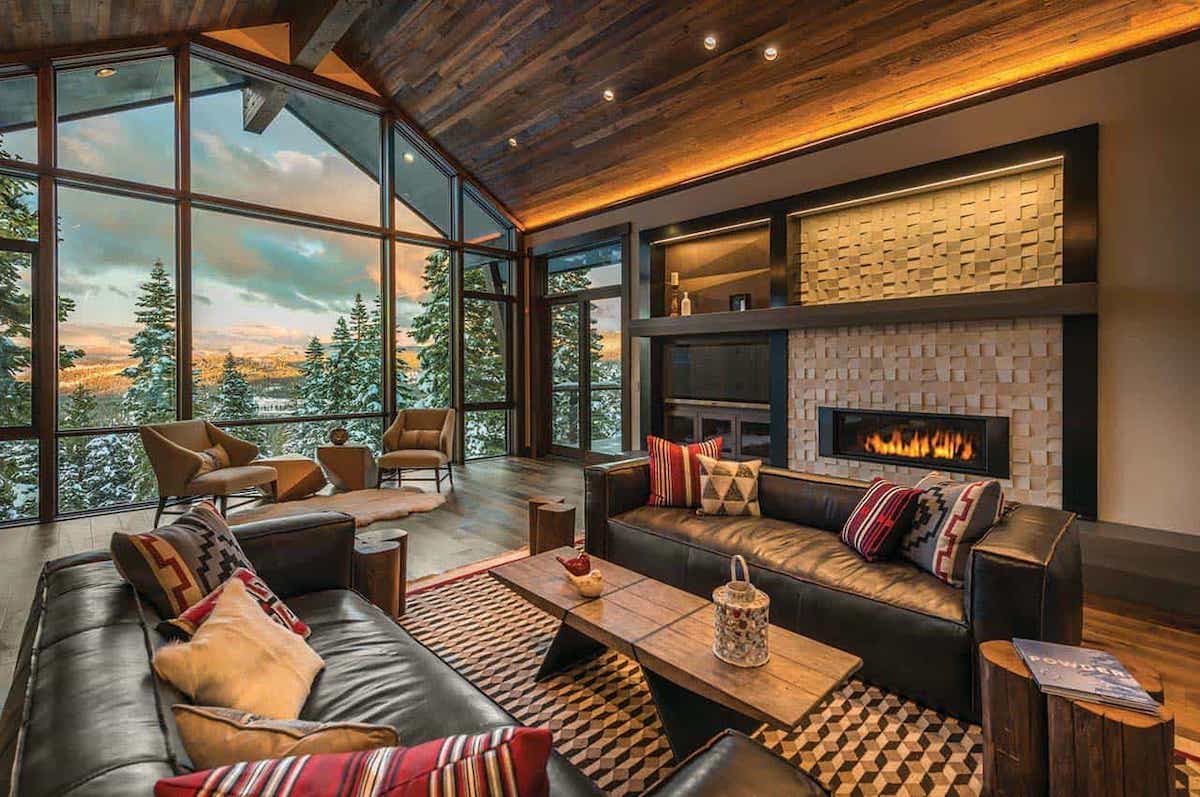 There are many reasons to love Lake Tahoe and its amazing environment. However, a fact perhaps less known is that Lake Tahoe also has many hidden interior design gems. The city's unique blend of creativity, opportunity, and a stunning backdrop makes it an inspiring location for talented creatives. So, if you're looking for someone who can help transform your home into a stylish and inviting display, check out these top 10 Lake Tahoe interior designers and decorators!
Lake Tahoe Interior Design
There is no shortage of stunning natural beauty in Lake Tahoe; hence it's no wonder the city has become a popular destination for interior designers. The local creative scene is thriving with plenty of talented professionals seduced by the area's unique setting, beaches, ski resorts, and organic atmosphere. In addition, the ever-growing community of locals and vacationers constantly demands top-notch interior design services.
Get started on your dream interior today! Check out our limited time Lake Tahoe Interior Design Deal you don't want to miss!
Lake Tahoe Interior Designers
Smaller cities are often overlooked in the big picture when it comes to interior design. Nevertheless, Lake Tahoe has a lot to offer, especially in terms of sustainable and eco-friendly innovation. So, without further delay, here are some of the best Lake Tahoe interior designers near you.
Katie Joubert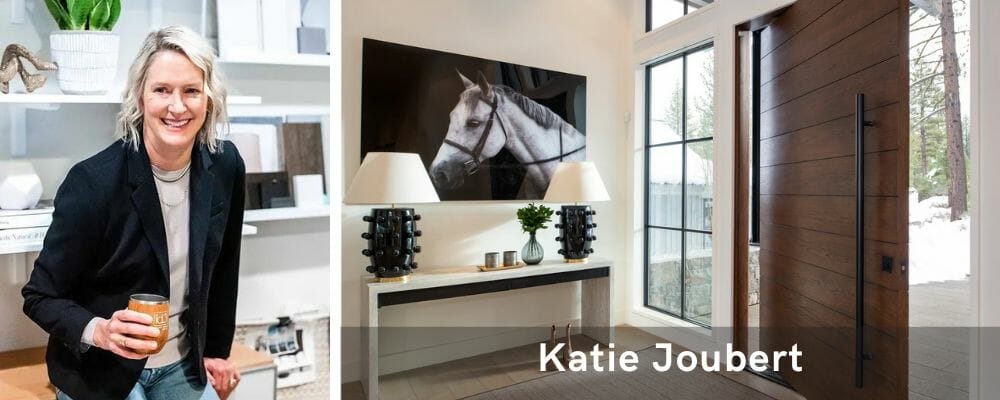 Lake Tahoe interior designer Katie Joubert draws a strong creative inspiration from her surroundings. Living in the area exposed her to a variety of cultural experiences, which she translates to meaningful living spaces for her clients. With a degree in textile production & design, Katie boasts vast expertise in fabric properties, textures, and types. Guided by experience, she brings fresh ideas to the table, fully committing to a project from begging to the end.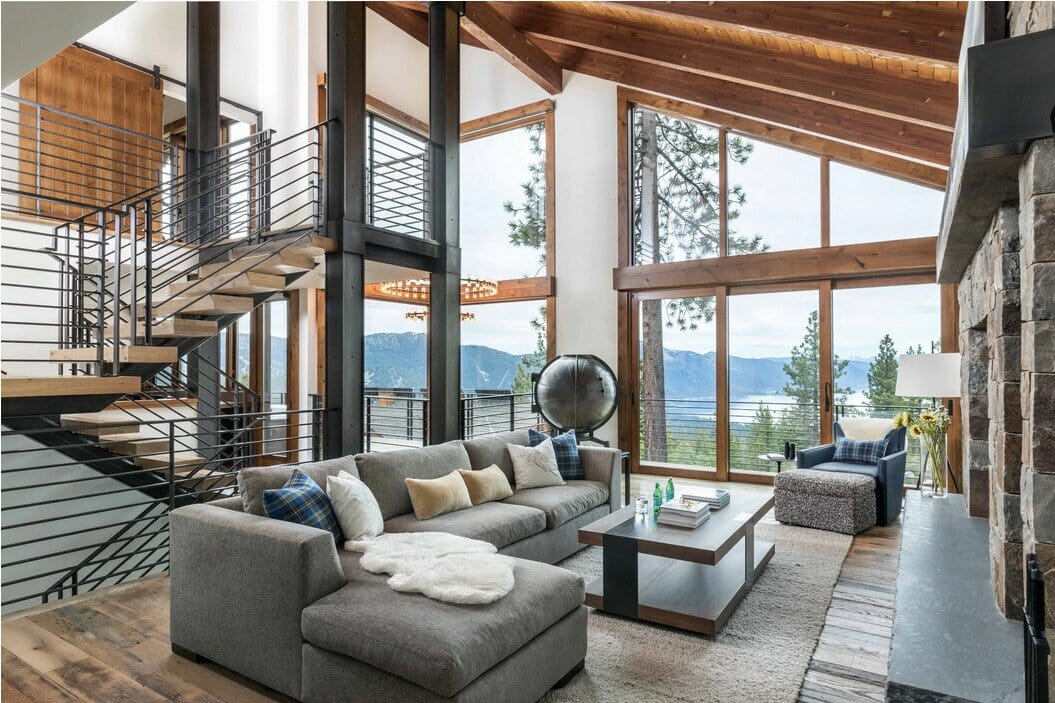 WHAT WE LOVE: Katie's nature-driven sensibility for color and patterns. 
When you are looking for incredible Lake Tahoe interior design ideas, it's virtually impossible to miss the work of Decorilla. This forward-thinking interior design firm makes it easy to locate and collaborate with top industry professionals near you. Most importantly, they employ designers experienced in all types of projects and styles, so you're sure to find the perfect match. 
And unlike most firms, projects with Decorilla Lake Tahoe designers begin with visual concepts by two different designers – from which you're able to choose your favorite. Furthermore, you will receive realistic 3D renderings to help visualize your future space before committing to any changes. Finally, the services are completed by a comprehensive implementation guide and a shopping list with substantial trade discounts. 
WHAT WE LOVE: The unbeatable value that comes with affordable flat rate design packages. 

Holly Hollenbeck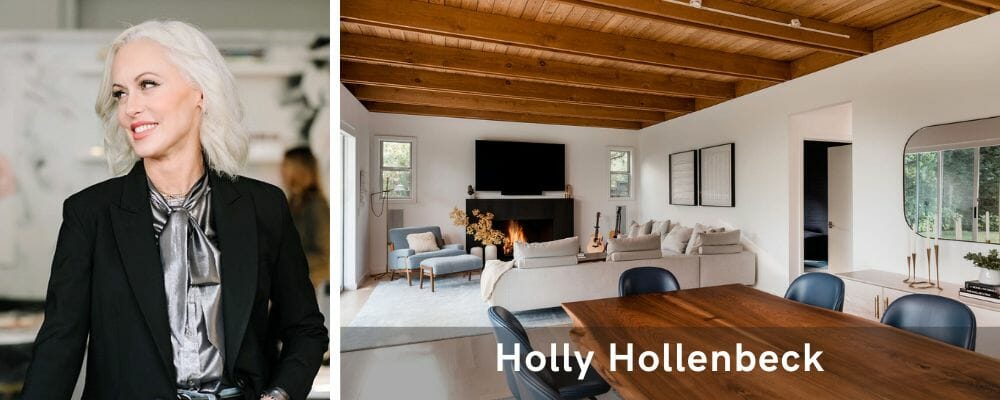 Holly Hollenbeck grew up browsing her mother's Architectural Digest magazines collection. Drawing pictures of beautiful houses as a child, she developed raw talent and passion that gradually turned into a successful career. In 2002, Holly established HSH Interiors in 2002, driven by the idea that everyone deserves an appropriate home. Ever since, she has been creating unique spaces embodying their dreams, passions, and lifestyles.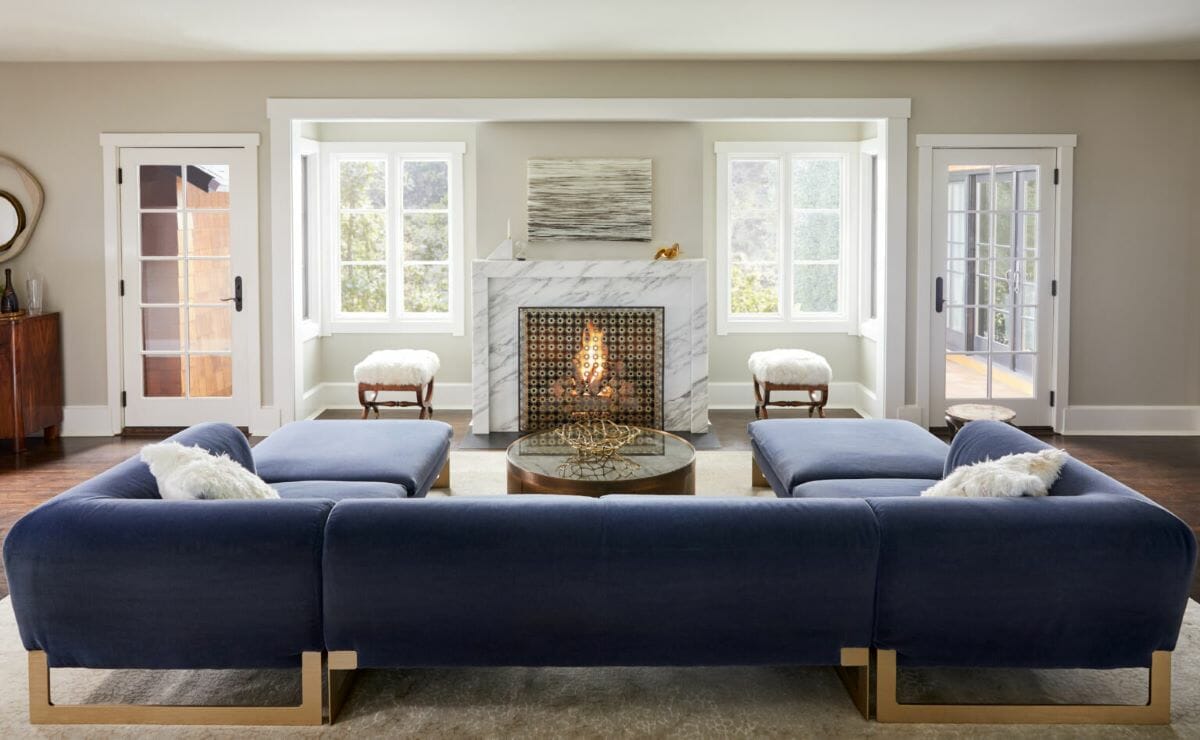 WHAT WE LOVE: Design projects thoughtfully tailored to each client's unique needs.
Raegan Twisselmann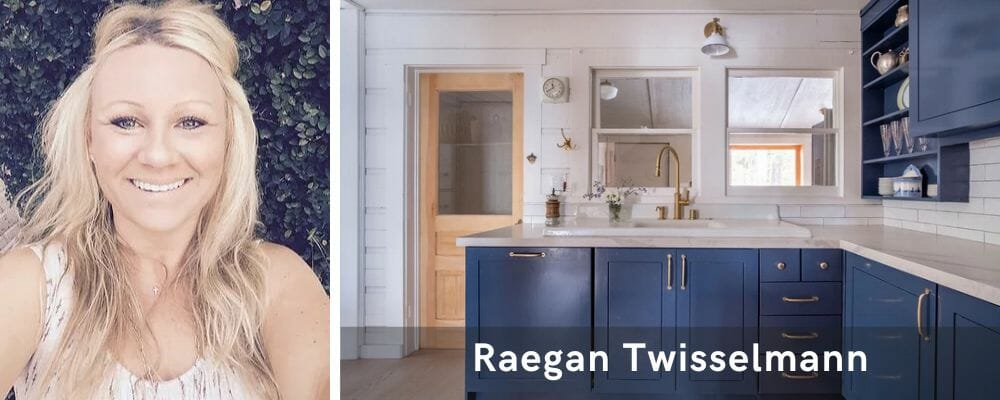 Californian native Lake Tahoe interior designer Raegan Twisselmann earned her bachelor's degree in art and design from San Diego State University. With a strong focus on hospitality design in the Las Vegas market, she gained experience working for a leading soft goods design and manufacturing company. Regan also designed and built or renovated several of her family homes, acquiring a deep understanding of budget and time management in the process. Consequently, she now takes special pride in her ability to keep trade contractors on deadline.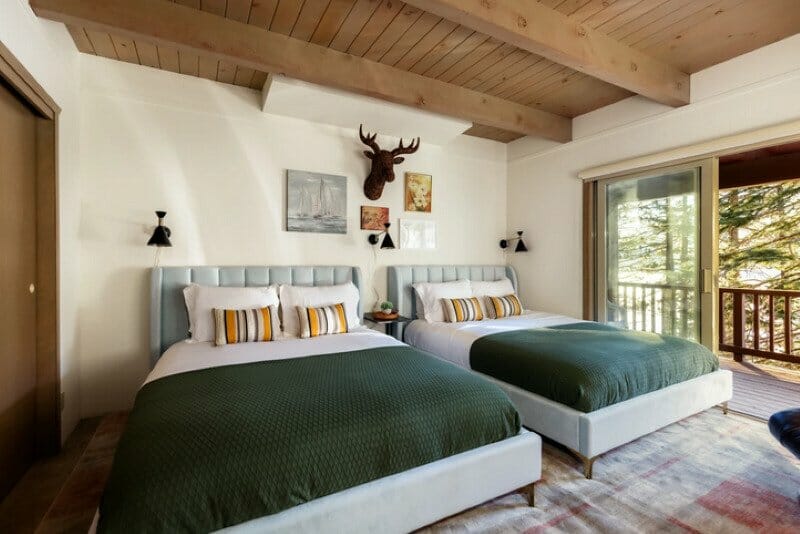 WHAT WE LOVE: Livable designs of vintage second homes but also vacation rentals or year-round family residences.  
Marcio Decker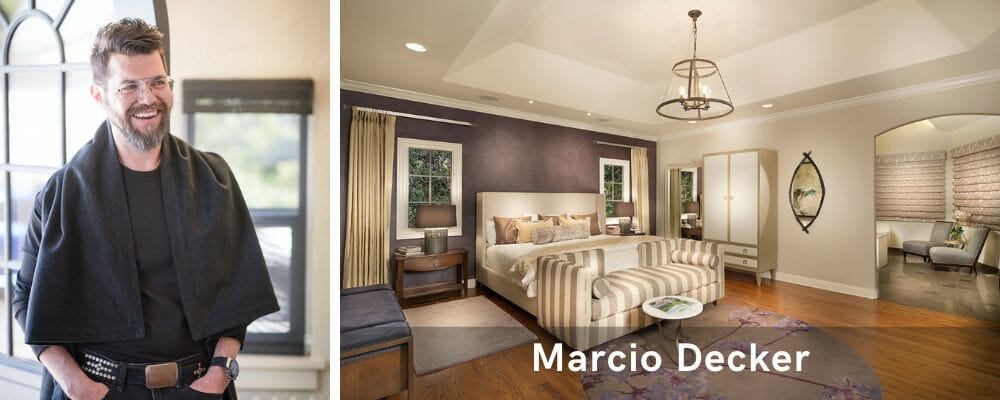 Lake Tahoe interior design firm Aspen Leaf Interiors is founded and run by Marcio Decker and often featured on HGTV, ElleDecor.com, and similar. Marcio himself is a decorated Lake Tahoe designer, winner of multiple awards such as Awards for Best Bathroom or Best Individual Residential Space. With a Master of Interior Architecture and Design degree from the Academy of Art in San Francisco, Marco puts his artistic talent and sense of aesthetics to the service of his clients, offering a fresh approach to luxury space design.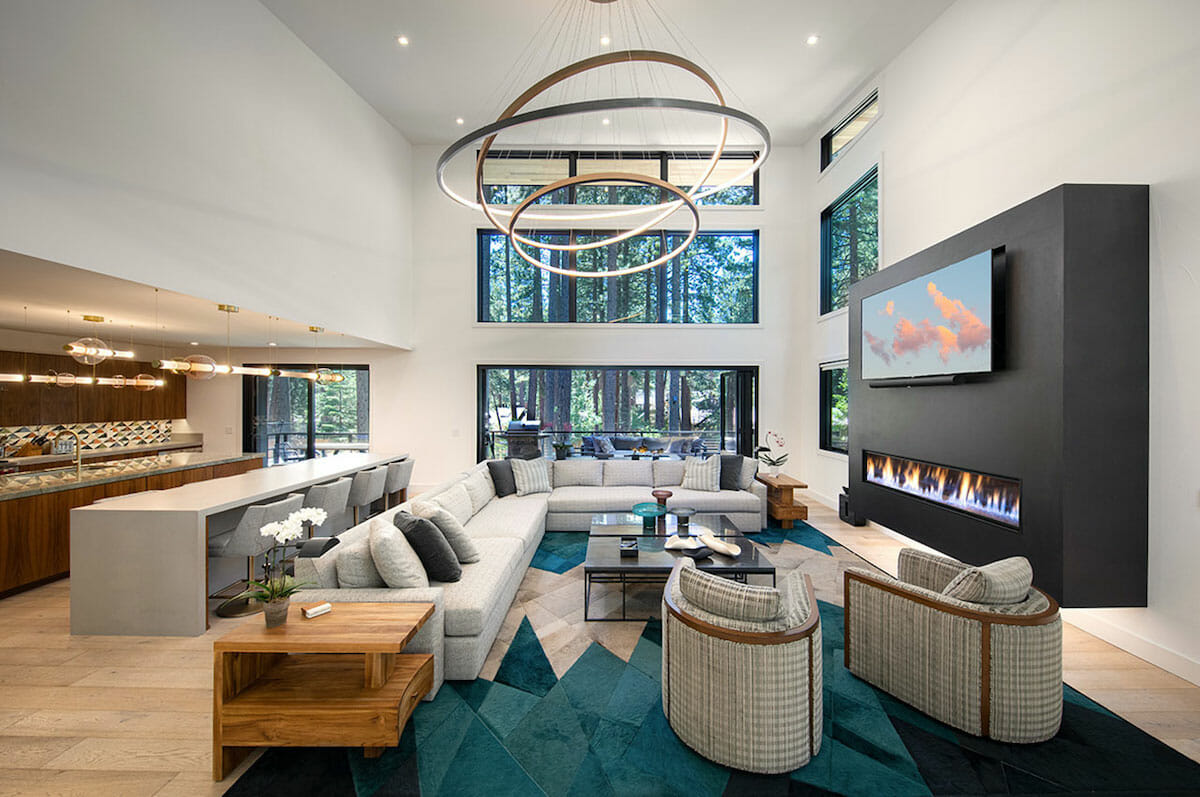 WHAT WE LOVE: Marcio's signature style reflecting on efficacious and, at the same time, cohesive interior spaces. 
Sarah Ray-Fay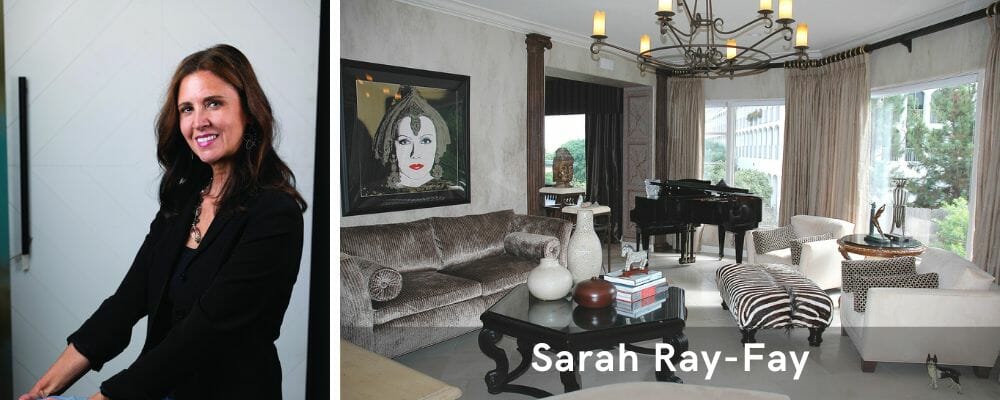 As a powering force behind a talented Tahoe interior designers team, Sarah Ray-Fay brings her extensive expertise to each successful project. She holds a Bachelor of Science degree in design complemented by over three decades of successful practice. On top of that, Sarah is also an accomplished sculptor and painter who also excels at seeing clients' needs and bringing their visions to life.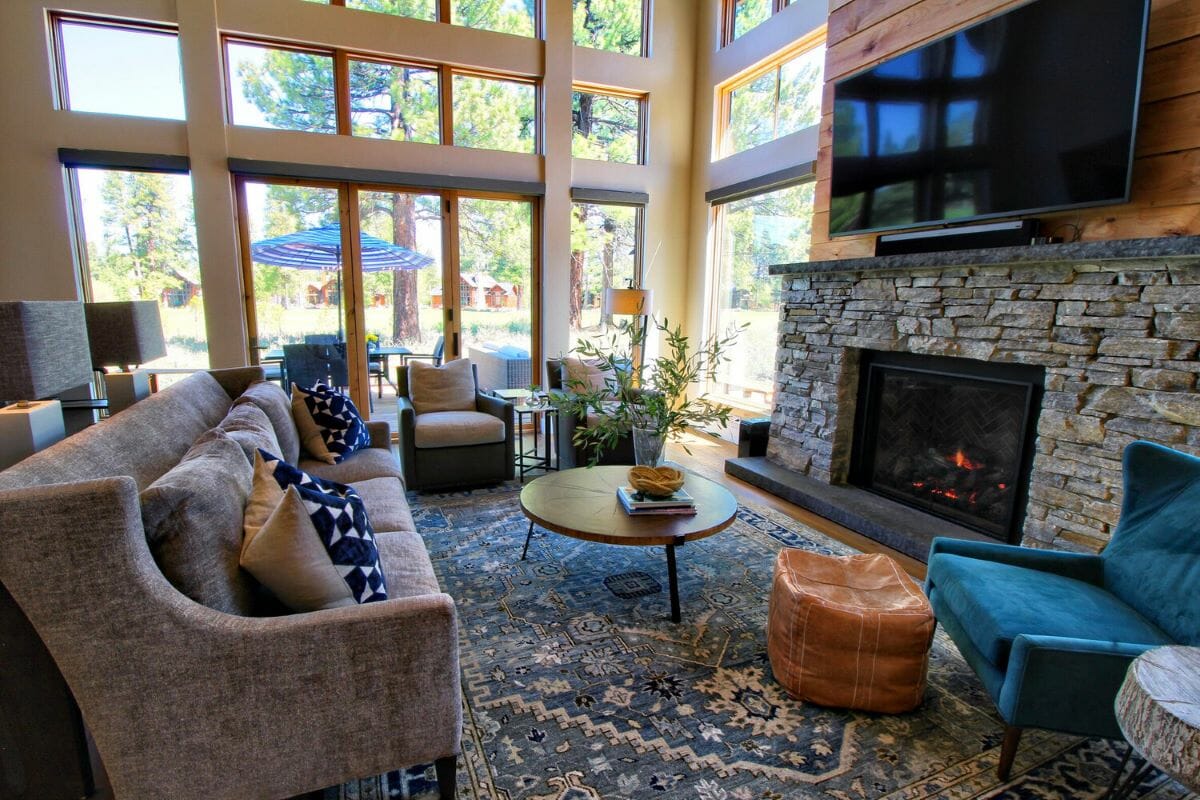 WHAT WE LOVE: Artistic approach combined with a daring yet refined sense of style.
Jessie Marchesseau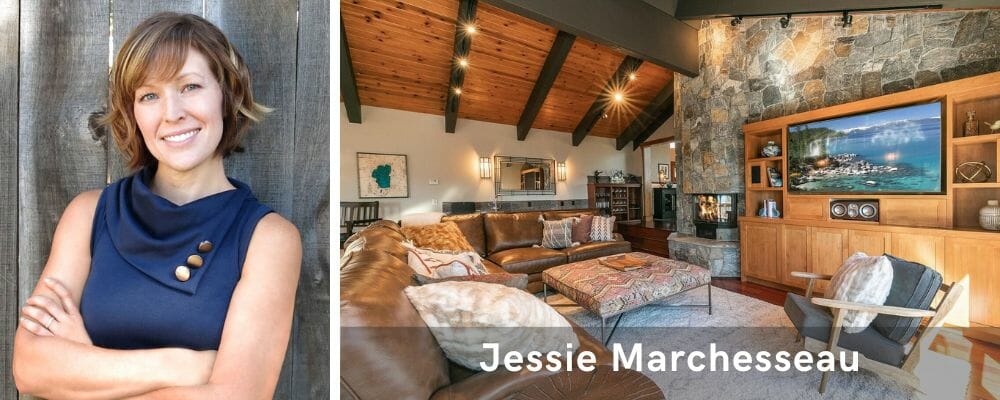 With a formal education in interior design, Jessie Marchesseau has the ability and desire to connect with clients on multiple levels. She offers a calm and enjoyable design experience, delivering individual spaces that, as a result, represent the occupants' personalities. Jessie is focused on helping people figure out what they want for their home and then making it happen. Her goal is to supply each client with a home they love returning to.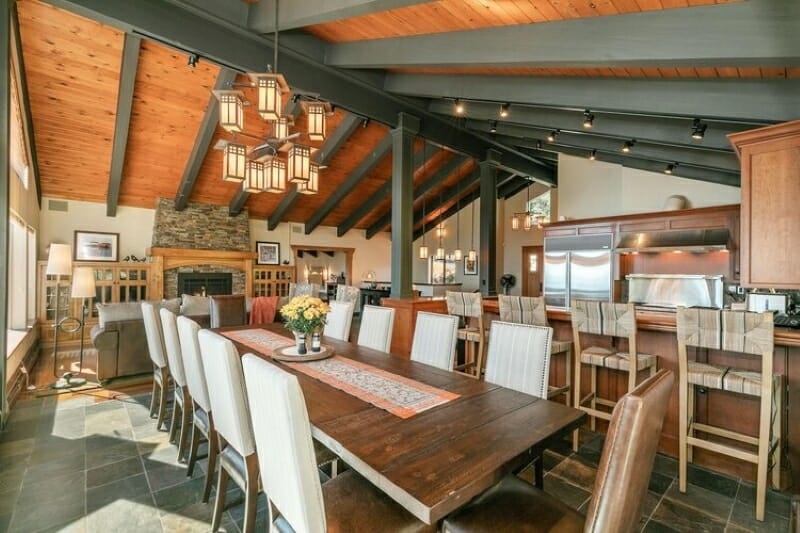 WHAT WE LOVE: Personalized Lake Tahoe interior designs ranging from 1950s cabins to luxurious lakefronts.
Scott Corridan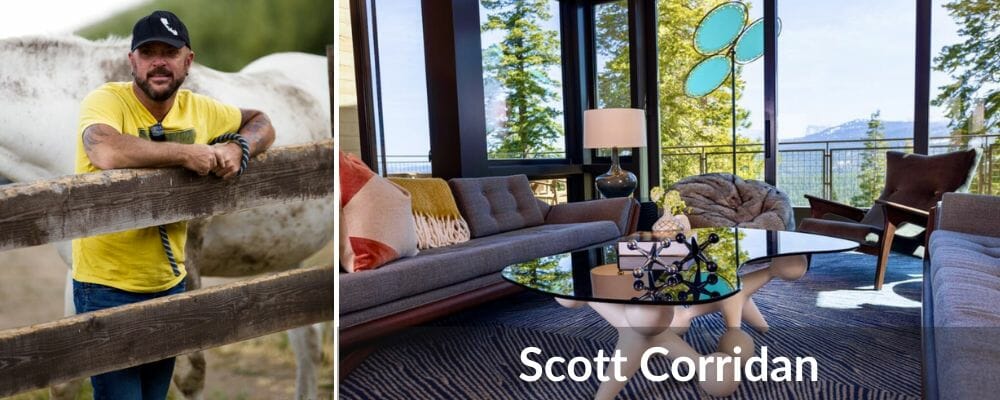 For the past three decades, Scott Corridan has been dedicating his expertise to the art of storytelling. From Tahoe interior design help and event production to lifestyle and fashion, he employs his creative eye to enhance his clients' private and professional life. Each design is his version and reflection on life, spirit, and emotions reflecting through the filters of space. Scott's portfolio encompasses projects across the Washoe Valley and up into Beverly Hills and Santa Barbara.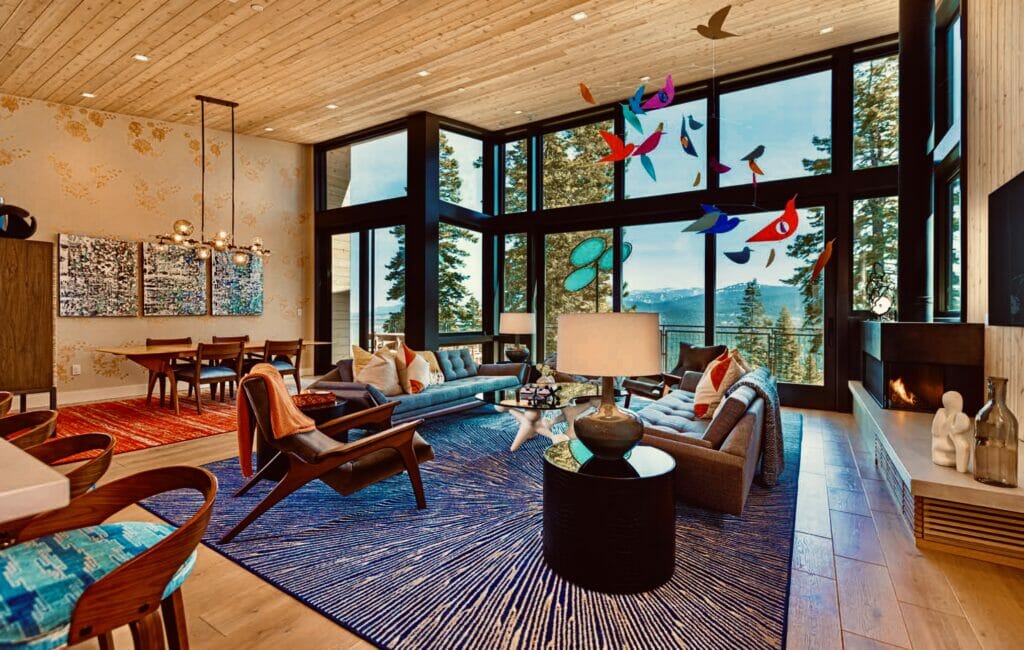 WHAT WE LOVE: Authentic compositions with chic and daring but also refined and mature decorative accents. 
Talie Jane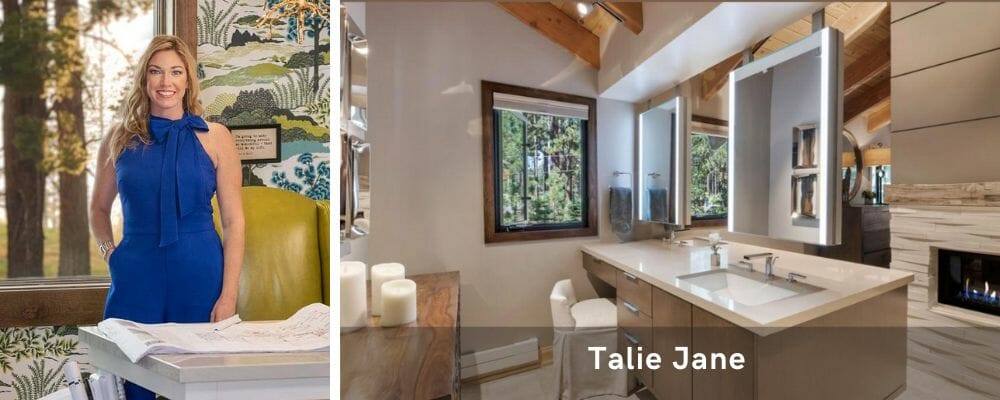 Tahoe interior design company Talie Jane Interiors has existed since 2009. Its eponymous owner has since worked to create relaxing yet refined and luxurious environments for all clients. Talie also believes in paying close attention to her clients' stories and building long-term relationships. According to her, each location tells a narrative in an artistic and appealing way, requiring analytical and creative comprehension.   
WHAT WE LOVE: Blending various design styles to perfectly match the tastes and preferences of her clients.
Jennifer Robin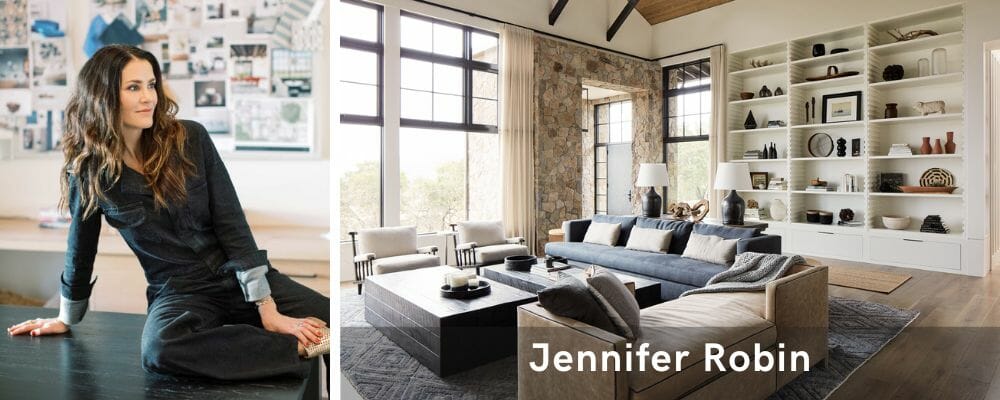 Jennifer Robin Interiors is the CEO and principal designer of a full-service interior design firm in Northern California. Her portfolio mainly features large-scale residential projects throughout the San Francisco Bay Area, Lake Tahoe, and Wine Country. With a focus on luxury living, she also commits to re-imagining traditional elements through new interpretations. Adding elements such as modern lines and organic materials, she develops beautifully curated interiors that exude warmth and livable elegance.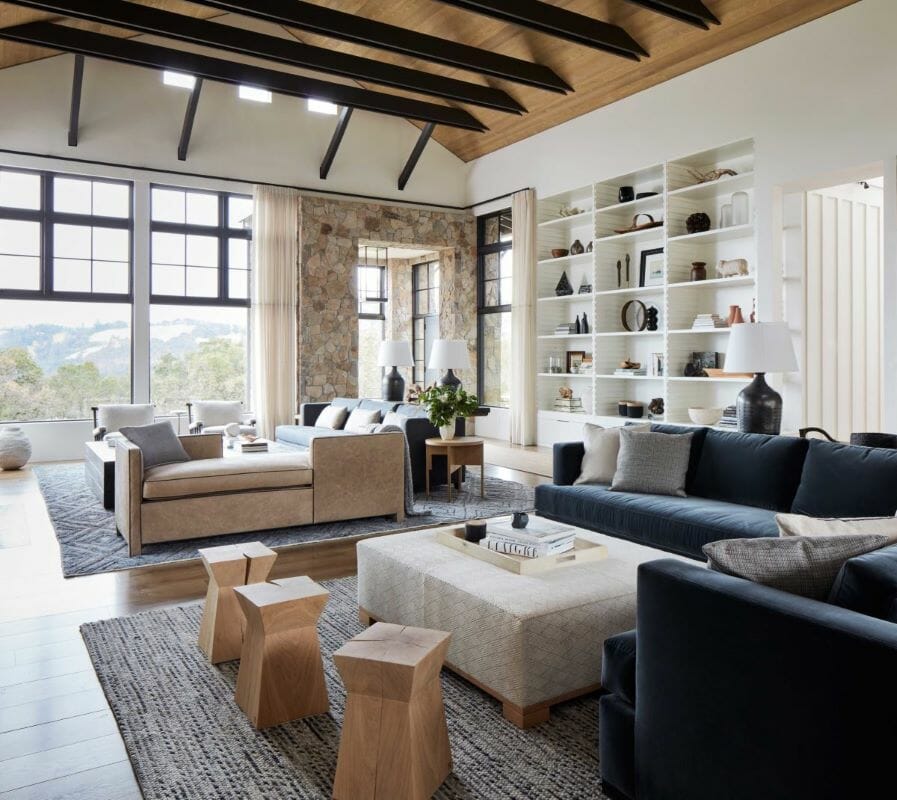 WHAT WE LOVE: Elaborate spaces that certainly blur the lines between indoor and outdoor living.
Looking for the top Lake Tahoe interior designers near you?
Our team of leading designers can help create your dream home. So, schedule a Free Interior Design Consultation to learn more today! 

Featured image: [1]