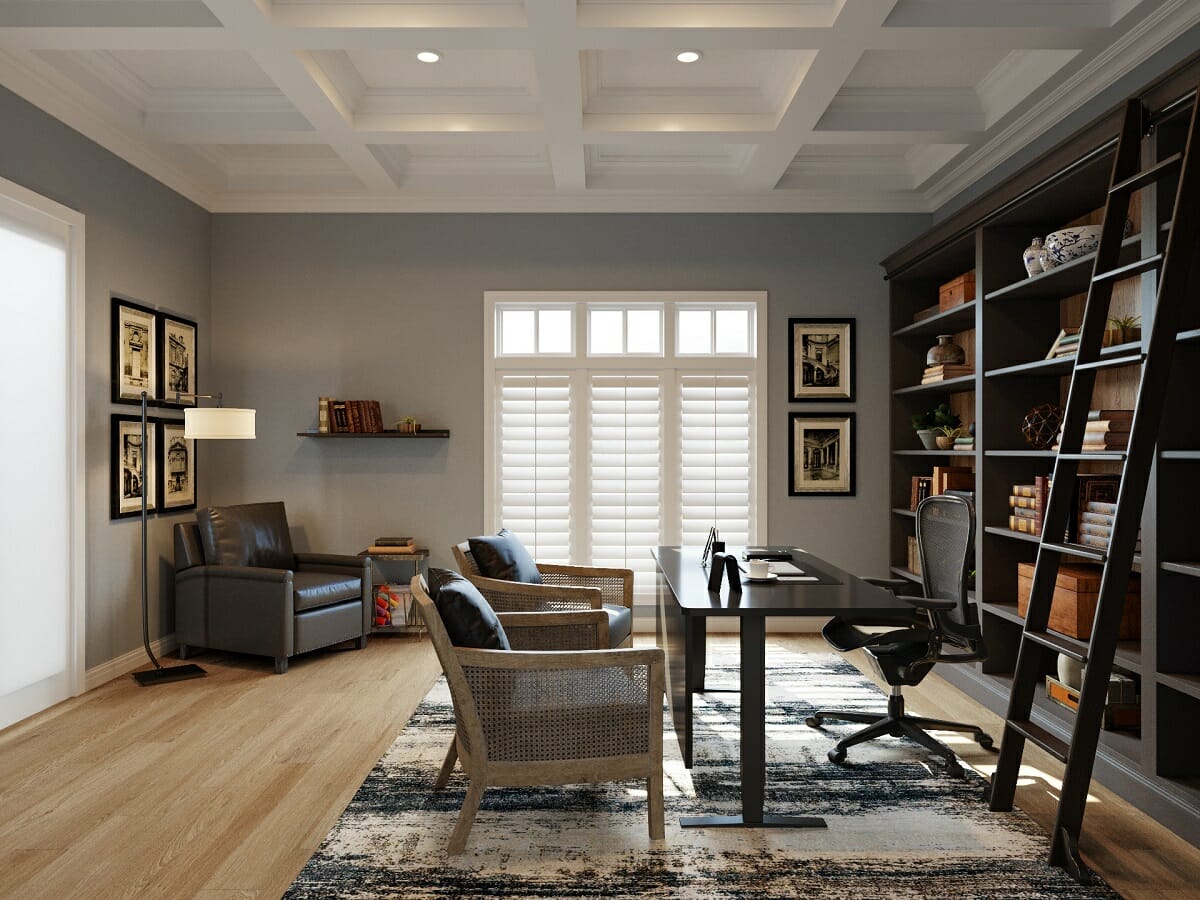 As part of one of the finest online interior design teams, Liana Salvadori has a knack for perfection. Interiors are her passion, but helping people create a dreamy home is her specialty. Every result shows Liana certainly is fond of neutrals and classic contemporary elegance. Read on as we chat with Decorilla's stellar online interior designer!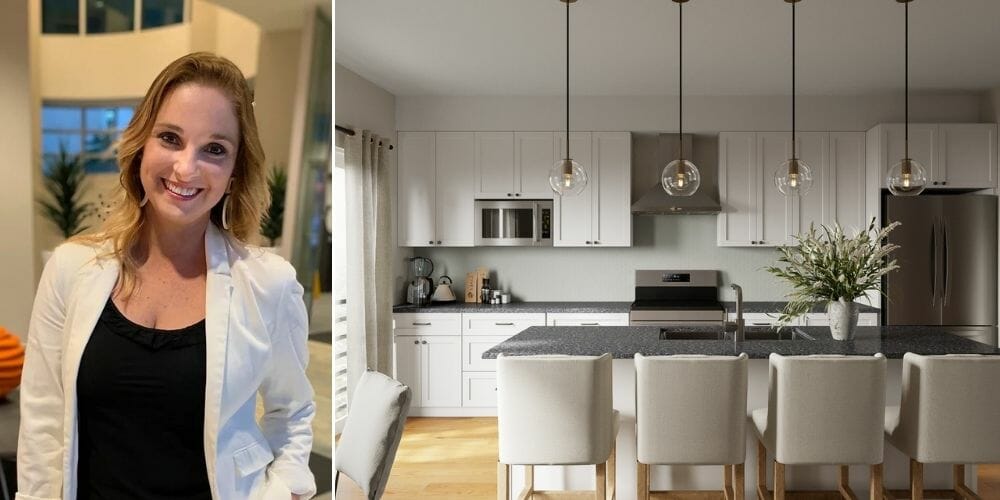 Creativity comes naturally to Liana Salvadori, an online interior designer born into a family of designers. She has honed her eye for detail from a young age. And today, Liana is an expert on contemporary modern interiors. Moreover, her skillful final modern designs showcase balanced elegance on a refined scale. 
Did interior design always interest you?
Definitely, yes! Since I was young, I have loved reading home decor and interior design magazines and looking at pictures of beautiful houses. My mother and my uncle used to be interior designers. And I loved going through their projects, drawing materials, decoration books, and magazines. It all fascinated me.
So, I started my studies by taking interior decoration classes during High School. Then I majored in Architecture, specialized in Interior Design, and finished my postgraduate in Set Design.
Love Liana's stunning interior designs? Then, schedule a Free Interior Design Consultation to learn more about working with her today!
How would you define your design style?
I can define my style as modern and contemporary. The reason is that I lean towards modern and unique design pieces, but I also really like mixing styles. For example, I like combining antiques with contemporary elements and finding balance in the mix.
I typically work with a warm neutral color palette to provide comfort. From this base, I like adding touches of color to bring life and personality to the space.
Who or what influences your work?
I find inspiration by traveling, getting to know new places, cities, environments, people, and lifestyles. Everything serves as inspiration for a new design project. My ambitious interest in interior and home design drives me to research and study all the industry tendencies. So, new ideas and inspiration constantly fill my mind as a result.
What's a must-have item you make sure your online interior designs include?
I often suggest art and plants in my designs according to the client's taste. These pieces help the client identify with the design and feel at home.
What is a recent design trend that you love at the moment?
I love the trend of bringing antique pieces into contemporary design. An item that somehow tells a story, refers to a place, or is reminiscent of a person stands out most. It can be a small decorative touch like wall art or a vase, but even larger pieces also work.
For example, a renovated old chair or a delicate china cabinet from the 1920s can add the necessary special touch. I especially adore items that bring personality to any design.
If you had to pick a favorite room in your home, which would it be and why?
I would probably say my kitchen and living room are my favorite rooms. My husband and I recently purchased an apartment that is now undergoing a gut renovation. The kitchen will be quite spacious and functional, just how it should be.
As far as the living room goes, I'm happy to have a hammock and a bunch of plants next to a big window. As long as I can enjoy the beautiful view of the garden, I'll be content.
What is your favorite design magazine or blog and why?
I like Chairish, and I have been following them on Instagram for years. Their combination of unique furniture and decor is so inspirational. I also get a lot of inspiration from ArchDaily, Architectural Digest, and Vogue Living. Humphrey Munson kitchens are also among the things I adore.
What is the best thing about being an interior designer?
The best part is transforming dull spaces into pleasant and comfortable settings where people feel happy. I want clients to enjoy every corner of their homes. It feels good helping people find their dream design by creating the perfect one for their lifestyle.
What was your first big project and what was your favorite part?
I did a total renovation project for an old house in southern Brazil years ago. We transformed all rooms into more open and modern areas, with functional furniture, beautiful art, and modern lighting. But what I liked the most about this project was the gorgeous skylight in the kitchen. The additional window increased the natural light throughout the space. It turned out divine!
How do you manage challenges that come up during a design project?
I think it is vital that the client fully comprehends the proposal and concept of the designs. For this reason I always deliver 3D images, as many as needed, to make sure the client gets exactly what they dream of. Also, clear communication and a good relationship between the designer and the client are essential for a stunning result.
Why do you like online interior design?
I believe that everyone deserves access to a good design. It can undoubtedly transform people's lives by making them feel more fulfilled and happier. Besides, online interior design is the most efficient way to update spaces through a quick and affordable process suitable to any budget.
Want to try online interior design?
If you love her style, why not start your project with Liana today? Not to mention, she'll ensure you receive an interior exceeding your expectations. Alternatively, chat with Decorilla's extraordinary team to find your fit. With this in mind, schedule a Free Online Interior Design Consultation to learn more!