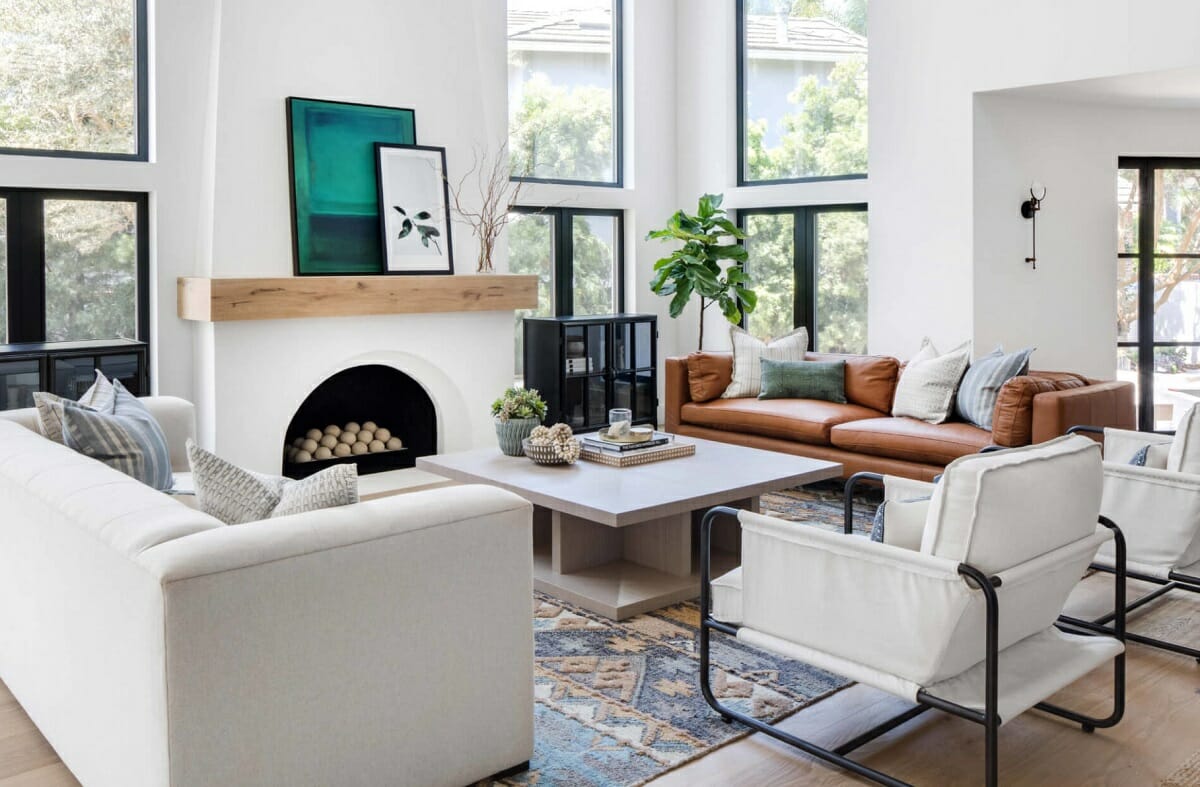 Sometimes things just fall into place, and other times they take determination and hard work. After career changes, Courtney Broaden finally found her happy place in interior design. Today, she is an accomplished face-to-face and online interior designer – one worth keeping an eye on! Read on as we find out what drives this designer's creativity!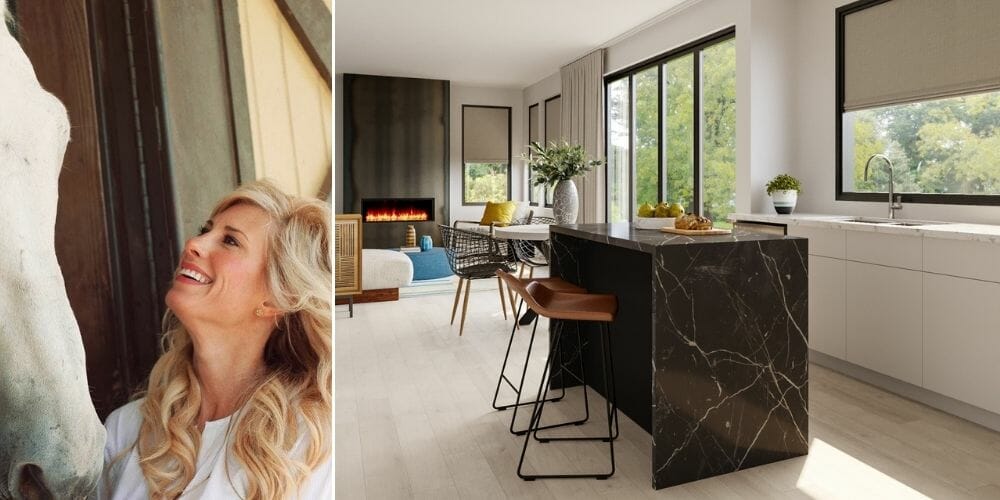 Did interior design always interest you?
Yes! Interior design is my passion. I can remember acknowledging design elements as a small child and spending hours cutting pictures from magazines to create various spaces throughout my childhood. Even though art and design have always been my strong suits, I pursued degrees in Biology, Natural Resources, and Law. It didn't take long before realizing my place in the world and returning to design. Now I feel contentment and happiness in my work that continually solidifies this choice. 
How would you define your design style?
I think my style is modern, with a twist. I like to base my designs on a modern sensibility and to accommodate interesting and surprising elements into an interior. Above all, I enjoy translating this formula across design styles. It's a comfortable and pleasing foundation that pushes the style's boundaries with layered, creative elements. 
Love Courtney's online interior design work? Then, schedule your Free Interior Design Consultation to get started with her today!
Who or what influences your work?
The client influences my work the most as their experiences, personality, and sensibility drive the designs. I use this aspect of a project to formulate its direction. It is also very important to me to acknowledge the project's location in the design, giving nods to the setting throughout the interior. When I need inspiration, I also look to other designers and their solutions on similar design issues. My favorite designers currently are Kelly Wearstler and Pierre Yovanovitch. They execute amazing designs that are liveable but have many imaginative elements that elevate their designs to that of art.

What's a must-have item you make sure your interior designs include?
I love mirrors and the wide range of effects they can create depending on their placement, the room's lighting, and the mirror's shape. Mirrors, in themselves, are beautiful and enduring. But the flexibility they add to a design makes them a must-use in most scenarios. 
What is a recent design trend that you love at the moment?
I love all the sculptural furnishing that's emerging. The organic shapes are striking in multiple design styles and add a comfortable, organic look to an interior. They make quietly dramatic additions to a room that is unique in its impact.
If you had to pick a favorite room in your home, which would it be and why?
I am currently happy with my parlor, a space a long time coming. I am usually confident about what will work in an interior and my designs come together quickly. However, this room has an unusual shape and presented spatial planning issues. Although it took a while, solving the difficulties was both challenging and rewarding. I took time curating every inch, and the result is a cozy, nook-like space I love to spend time reading and relaxing.  
What is the best thing about being an online interior decorator & designer?
In my view, the best thing about being a designer is that it allows me to connect my talents and passions with what I do in my everyday life. I enjoy every aspect of the design process, and working is truly fun. I worked hard and made a drastic career change to get to where I am today. And, in the end, being able to fulfill my dream is amazingly rewarding.  
What was your first big project and what was your favorite part?
My first big project was a large corporate space that presented a lot of design opportunities. I had a great client who allowed me the freedom to design as I wanted, and it was the first time my work truly represented me as a designer.  
What is your favorite design magazine or blog and why?
I think I look at Domino and Architectural Digest the most. Domino seems to cater to my design sensibilities and is always current and fun. On the other hand, the venerable publication Architectural Digest keeps me informed of broader design styles. I also really love publications like Chic Haus, Casa Facile, Bridge for Design, and Azure. They bring awareness of international trends and offer interesting and different solutions to design problems.  
How do you manage challenges that come up during a design project?
There are always difficulties in every project, so much so I don't see them as challenges anymore. I expect bumps in the road and just work to find reasonable solutions for them as I go along. It is just part of the process, and sometimes it leads to a better result than was the original plan. 
Why do you like online interior design?
The best part of online design is the accessibility to a large variety of projects in many different settings. I enjoy delving into different types of design and referencing the surroundings in them. The online platform makes it easy to reach people worldwide and undertake new and exciting challenges I wouldn't encounter otherwise.
Want to work with an online interior designer like Courtney?
Be sure to check out Courtney's Decorilla portfolio to see more of her beautiful interiors! If you like what you see, you can start your interior project with Courtney today or schedule a Free Interior Design Consultation to learn more.