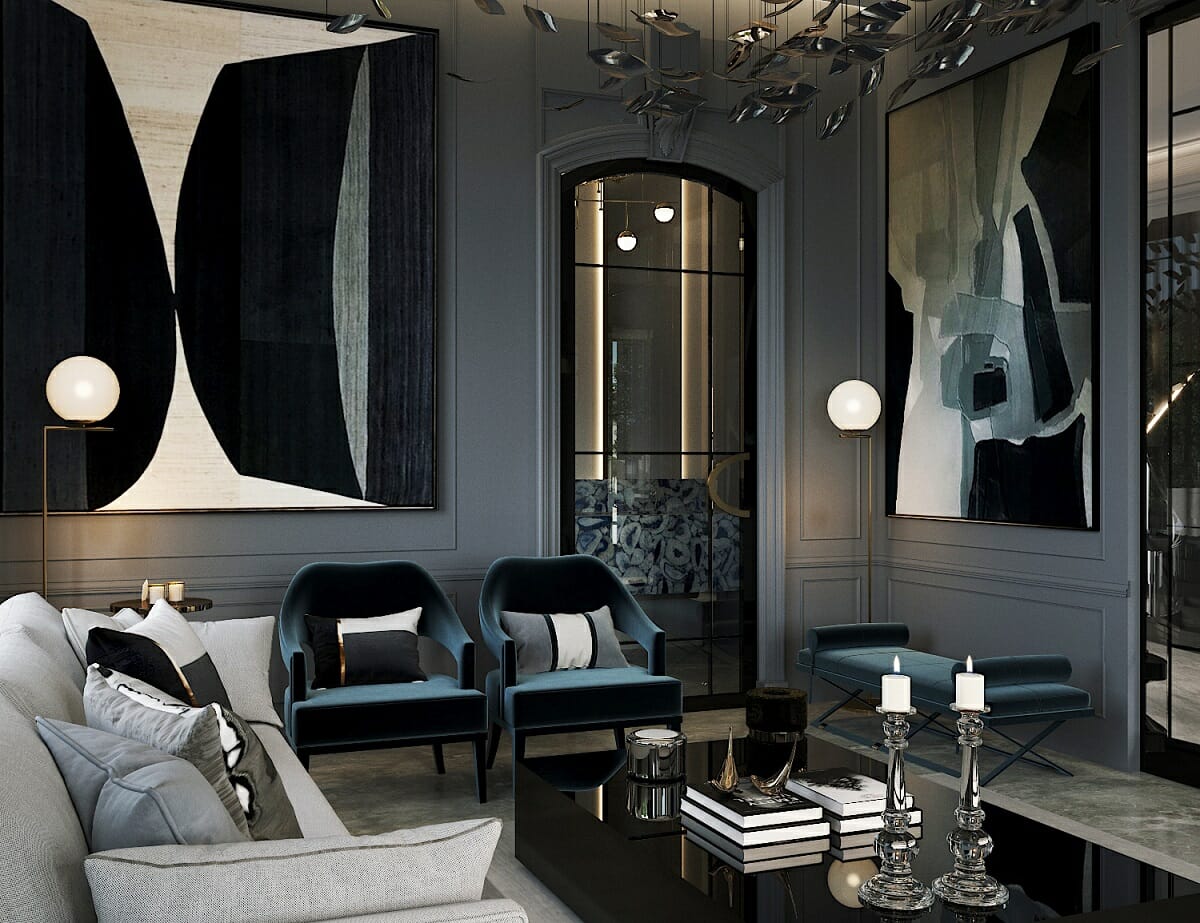 Architecture gives an exceptional base to interior design, even more so when the designer is a qualified architect. Online interior designer, Nathalie Issa, is one such creative who combines the skills of both disciplines to deliver ultra luxe spaces. Read on to find out more about the mastermind behind these exquisite designs.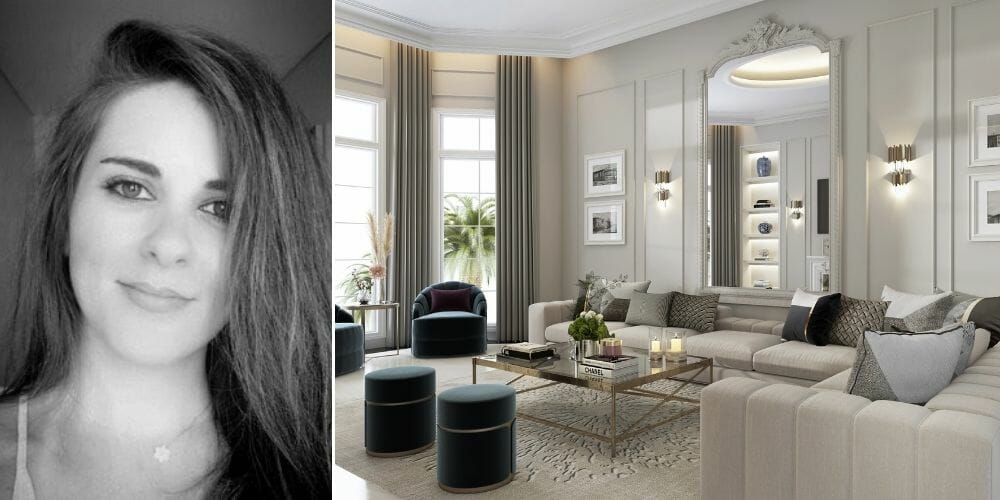 In the words of this talented online interior decorator, "every space, no matter the size, is an opportunity for self-expression." Nathalie certainly has a knack for making any space memorable. Big or small, every interior is full of life. 
Did interior design always interest you?
I have always been interested in art and creativity. There's so much to discover about interior design, and each day in the industry brings something new worth learning. 
I'm also interested in the challenge. And to complete each project successfully, you need passion and enthusiasm. Passion combined with determination is key to standing out. Whereas enthusiasm is essential to constantly move forward. 
Love Nathalie's online interior design creations? Then, schedule a Free Interior Design Consultation to learn more about working with her today!
How would you define your design style?
I lean towards neo-classical and modern interior design, but generally, I love working on all kinds of styles. However, what's most important is to blend your tastes with what the clients really want and need. Their space should reflect them – their ideas and interests – in the most beautiful and functional way possible.
Who or what influences your work?
I draw my inspiration from my surroundings. The smallest detail can trigger an emotion or spark creativity within me. Travel is also a great source of inspiration. I try to learn as much as possible from different cultures, traditions, and artistic techniques so that I can incorporate them into my work. 

What's a must-have item you make sure your interior designs include?
Lighting is probably one of the most fundamental elements in interior design. In fact, I consider it essential to set the mood and ambiance of a space.
In my opinion, it is the first thing you have to think about when starting a new concept. Lighting design can enhance the aesthetic appeal of an interior as it has more impact than any piece of furniture. So getting it right from the start is vital. 
What is a recent design trend that you love at the moment?
I have no specific design trend I favor at the moment, but I'm always attracted to well-tailored designs blended with different styles.
If you had to pick a favorite room in your home, which would it be and why?
My bedroom is probably the best place that reflects my specific sense of style and personality. It's where I feel the most comfortable.
What is your favorite design magazine or blog and why?
My top choice goes to Pinterest – another great source of inspiration. It's always filled with fresh ideas and trendy interiors. Another one on my favorite list is Luxe Interiors + Design. It showcases interesting and new brands that help me stay up to date on the latest products.
And when talking about designers, I cannot pass without mentioning the amazing work and unique style of Kelly Wearstler. She's absolutely incredible! 
What is the best thing about being an interior designer?
The learning curve never ends! And there is much to learn when it comes to the art of interior design. The whole process is exciting. I approach each project to curate a space rather than just decorate it. 
What was your first big project and what was your favorite part?
My first big project was a three-story villa, with huge landscaping and a penthouse. It was a true challenge to work on my first big project as a freelancer for both interior and exterior spaces.
I had a wonderful time working on it, especially with the client being amazingly flexible and open to my propositions. This made the design process incredibly easy and fast.
How do you manage challenges that come up during a design project?
Challenges are part of the whole process of interior design. That's why it's vital to remain open-minded and calm to find the best and most reasonable solutions.
Why do you like being an online interior designer?
Working online expands your horizons and lets you connect with people you'd never have met in your life. It offers so many opportunities to work worldwide on various homes and design styles. Working online has also added a lot of value to my learning experiences.
Online Interior Design Caters to All Projects
One of the top characteristics of online interior design is flexibility. Whether you take on a new-build, restaurant reno, or one-room makeover, the right fit can exceed your expectations.
Decorilla's process also ensures customer satisfaction above all else. Plus, it's a very easy-to-follow process. First, a project starts with a questionnaire and initial consultation. Thereafter two designers are matched to the client's requirements and individual style. Then the client gets to pick their favorite of two initial proposals but can get more options if they're not completely happy.
After the preliminary steps, the chosen designer will communicate with the client to create the best design possible. When all the details are finalized, the client receives photorealistic 3D renderings, an online shopping list, and a guide. The latter is a comprehensive how-to to help the client implement the design at home.
Moreover, the shopping list comes with trade discounts that can equal the design cost. So online interior design can pay for itself! 
Want to start a project with an online interior designer?
You can take the first steps to a new home today. If you like her work, request to start a project with Nathalie or get in touch with Decorilla's team of experts to find your fit! Schedule a Free Online Interior Design Consultation to learn more!