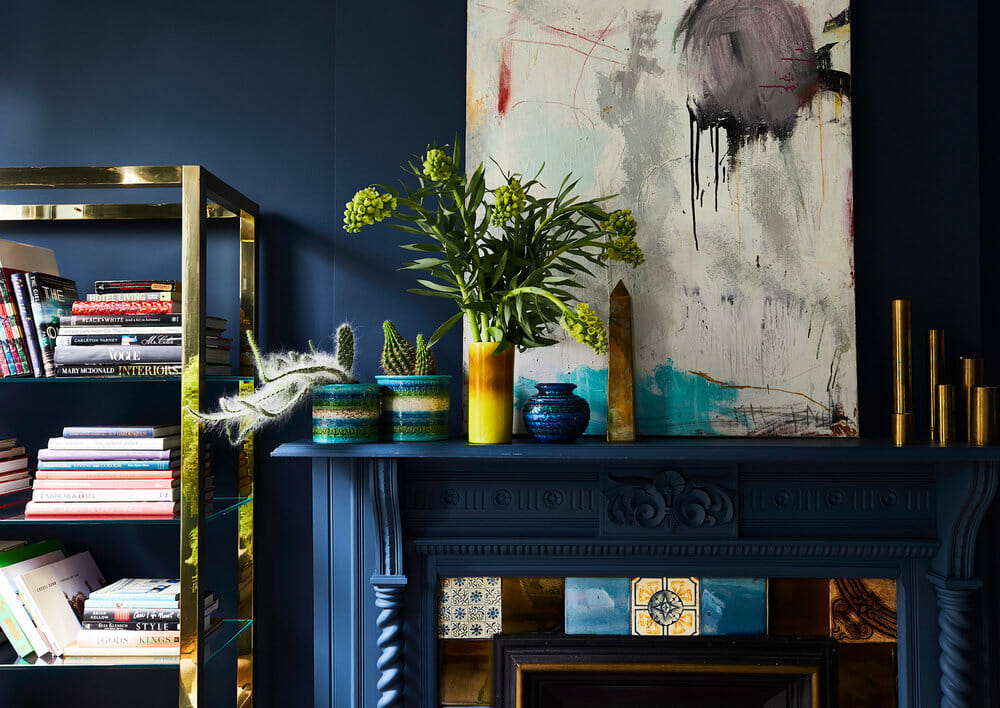 Beautiful art-filled homes are flooding our Pinterest feeds, and they look curated and perfect! We love the inspiration but, when it comes to creating your curated home, things may get difficult. Creating an arty interior doesn't however, have to be a challenge! Here we've set out a few pointers to help you be your own curator of original art and start living in your dream home.
1) BIG Basics
A big statement piece is perfect if your home has sufficient wall space. The reason behind big wall, big art is that bigger art pieces can crowd a small space and make it feel like it has been squeezed in. If you do have a compact interior and want to have large artwork, then keep it minimalist not to overcrowd the available space: simplicity in home furnishings gives you the freedom to add large-scale artwork.
When you're looking for the perfect piece but don't find any suitable paintings for sale, then try tapestries, or patterned fabrics stretched over a large frame.
2) Think 1, 2, 3
If you're not great at creating or sticking to a theme, opt for diptychs or triptychs, or series art. Diptychs is an artwork that is split into two sections, and a triptych is divided into three. These sections are often hinged together and may be carved or painted. Over-sized pieces can even act as room a room divider, which is most certainly an impressive way to show off original art.
The contemporary version is simply a series of art pieces that follow a theme. Luckily, many artists have paintings for sale that form part of a series that can be hung together to create the look.
3) Gallery Wall
The gallery wall has populated so much of contemporary media that it's become hard not to think about when discussing art. A gallery wall done right is a beautiful sight to behold. Creating a gallery wall is not difficult; you only have to stick to what suits your personality and home. If you're going for quantity, keep an eye open for "paintings for sale" boards or go thrift shopping! Once you have what you need, check out our super helpful tips when setting up your fabulous feature gallery wall.
4) Hold your Hanging Horses
Amazing art doesn't have to hang from walls! Any open surface in your home can accommodate art; the floor, mantelpiece and open shelves are some of our favorites. Avoid having too many items together so that you don't clutter the hero piece.
5) The Sculptural Stand
Draw focus inward and away from the walls with magnificent sculptures. Sculptures can also fit the abstract art scope, which is great if you're looking for contemporary art for sale. Innovative design has made sculptural elements accessible through furniture that double up as original art pieces. Freestanding sculptures are impressive and don't have to stand on the floor. Smaller items can make a great table centerpiece, while contemporary sculptural lighting can be airily suspended out of the way.
6) Reliefs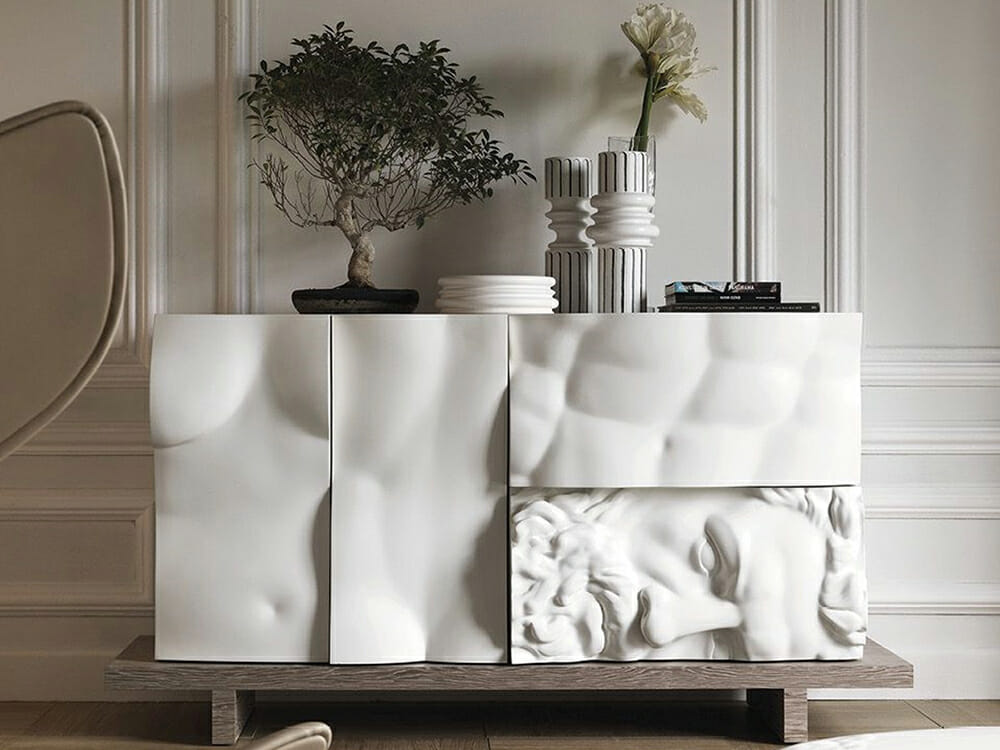 Get the best of both worlds with suspended reliefs! A relief is a carving art form that is sculptural, but they can also be incorporated into furniture or hang on a wall like a painting, ultimately making a relief a 3D painting. These pieces are a welcome addition to homes that have a historic atmosphere.
7) Wrapped Canvas
When you're ready to buy original art, look for pieces that are stretched canvass over a frame or mounted on MDF which makes it easier to hang on the wall.
8)

Individualized

 Art
If you can't find something that speaks to you, commission artwork from an Artfinder artist that you love. There are many online resources that offer paintings for sale like Artfinder, which enable you to order and buy art online that will suit your home!
9) Ceramics
If paintings, sculptures or excessive decoration are not your style, then consider ceramics to beautify your home. Ceramics and clay items are often both functional and lovely to look at. Replace plain crockery with handcrafted bowls, plates and cups then prop them up on floating shelves in the kitchen. Large vases can act as freestanding décor on the floor in the living room, while smaller decorative vases can suit any area of the house.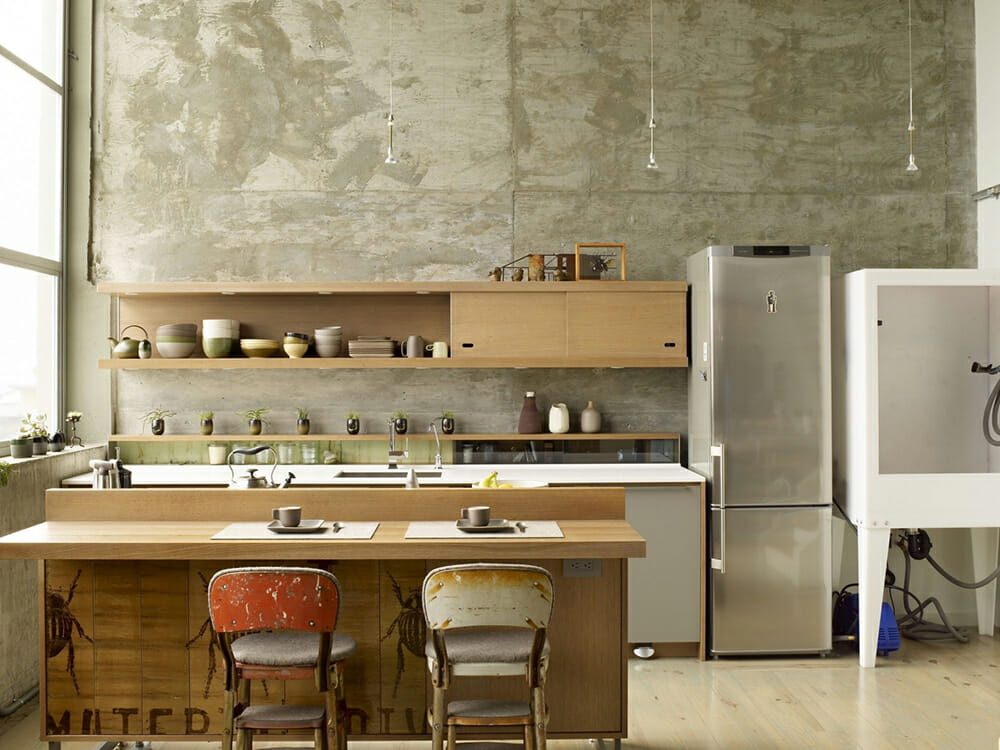 10. Hang it Right 
After you have chosen your perfect art piece, don't forget to position or hang it just right. Realistic 3D rendering from an online interior designer can help ensure you get the positioning (and art!) looking like your Pinterest pages. Your online designer can also provide a drawing with the exact measurements for you or your contractor to use. Here are our top tips on hanging art:
Measure before you hammer. Remember to measure from the fitting attachment or cord on the back – not from the top of the frame.
Use a hammer and nails to attach light art pieces and a drill and wall anchors for heavier pieces like a relief.
Super light artwork can stay up with adhesive hooks and these also work well on tile and ceramic surfaces.
If you're hanging only one piece, it's a good idea to hang it central to the wall. You should also, however, also consider the furniture in the room. If the sofa or sideboard underneath the painting is off-center to the wall, then the painting should also be off-center.
Eye-level is the ideal height for art, but if you're creating a gallery wall, make sure that the horizontal centreline of the gallery wall is at eye level. Eye-level is approximately 57 inches from the ground. Here is a video that shows you precisely how to hang art at eye-level.
The most important thing to remember is that you're free to break all the art-hanging rules if you want to.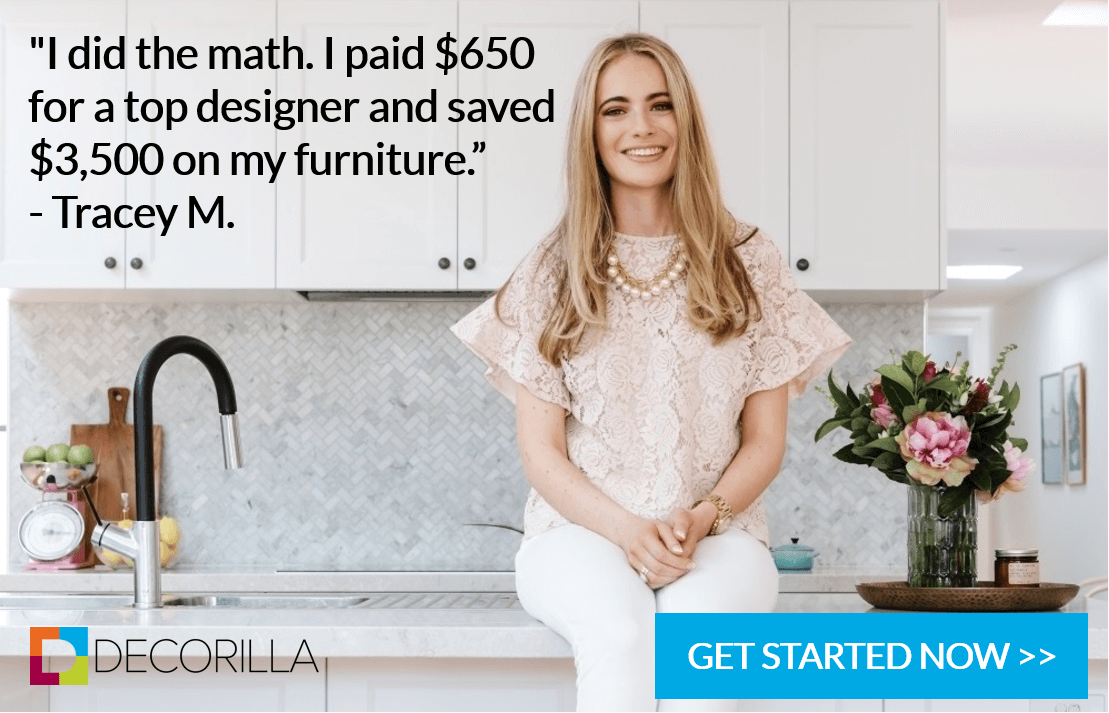 You can even ask friends and family if they have paintings for sale. But if you feel like you need a little help, chat with one of our expert online designers today to help you get started on living your home dream.
[images: 1, 2, 3, 4, 5, 6, 7, 7, 8, 9, 10, 11]