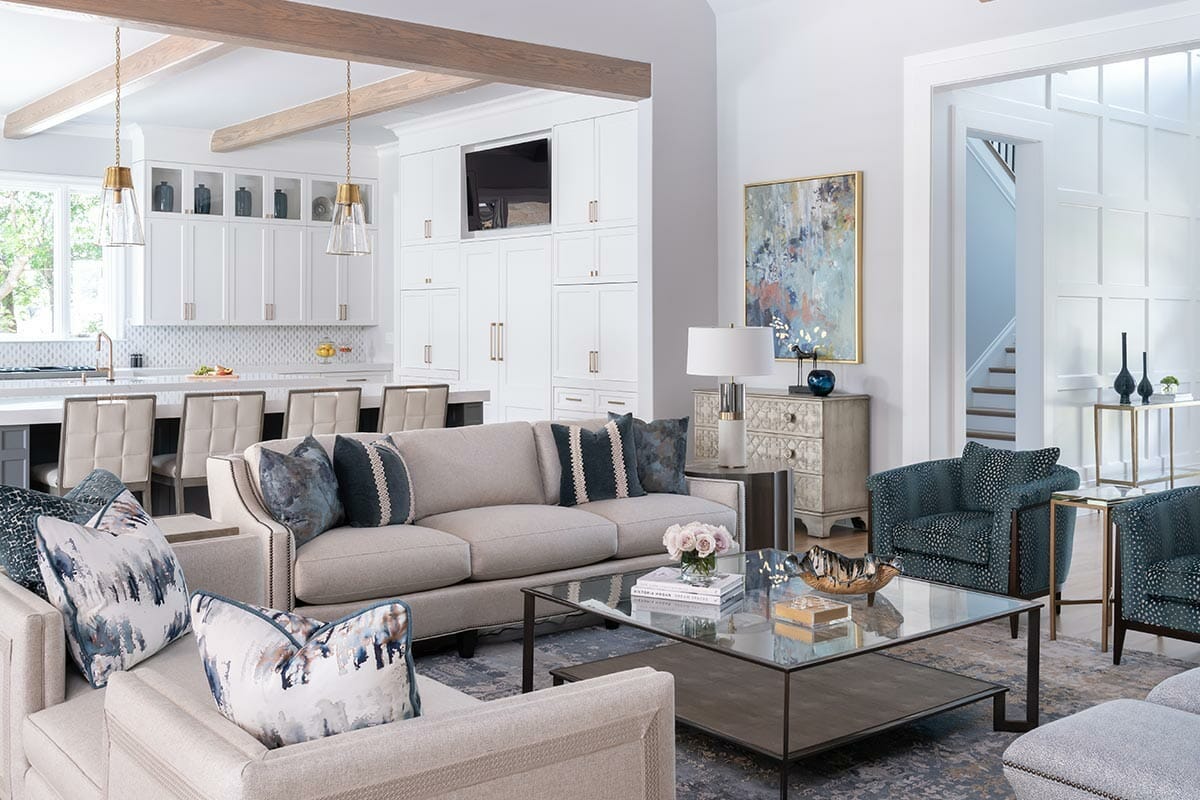 As home to some of the best living conditions in America, it is easy to see why Frisco, Texas lures in residents. This small city just half an hour north of Dallas boasts excellent job growth, high-quality schools, and a majority of sunny days per year. It is, therefore, easy to see why its residents thrive, indulging in art, culture, and – top interior design. Today we present the list of top Frisco interior designers and decorators near you, so read on to find the perfect one for your home!
About Interior Design in Frisco, TX
Being one of the most desirable places to live in Texas, Frisco witnesses a myriad of homebuyers and sellers in action each day. Consequently, all new developments and projects provide an ideal chance for local creatives to get involved with this growing market. The world of interior design in Frisco hence became a hotbed for talented artists eager to work their magic in this bustling suburb.
Need help finding the top Frisco interior designers near you? Then, schedule a Free Interior Design Consultation with a design expert to help you find the perfect match!
Top Frisco, TX, Interior Designers
The interior design industry in Frisco, TX, has no shortage of talented designers. So no matter the size of your project or budget, there's local interior design help available for you.
Stephanie Kratz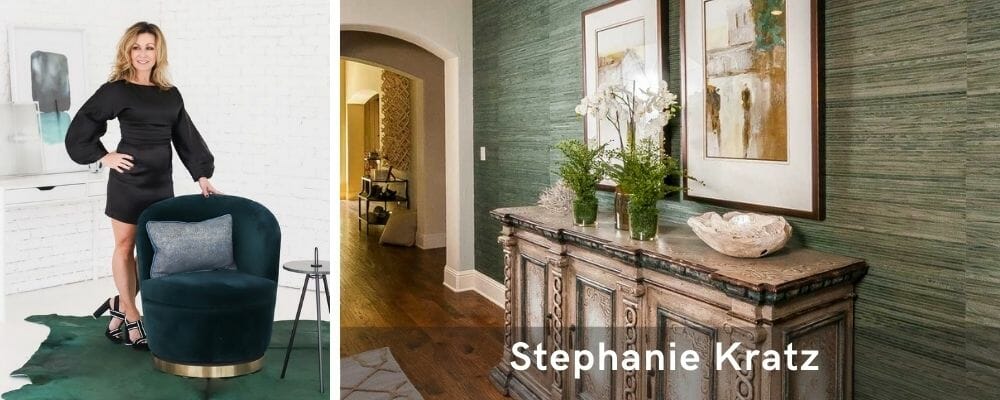 Stephanie Kratz's work synthesizes creativity, elegance, tradition, and style. This multi-talented artist, trained at Fordham University and Rhodec International, is considered a creative genius. She is also one of a few Frisco interior designers with a background in fashion. Stephanie's interesting works demonstrate a refined flair and distinct artistic talents, polished through over 15 years of expertise.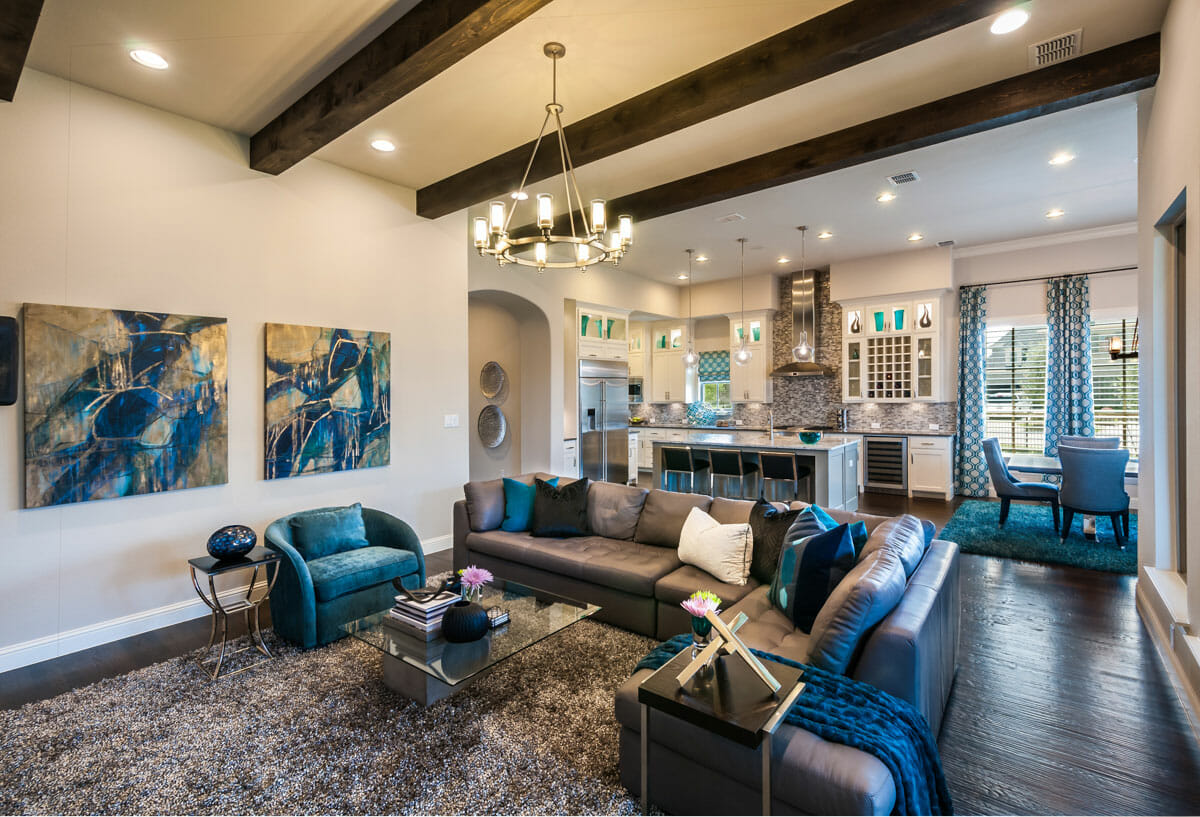 WHAT WE LOVE: A deep appreciation of beauty derived from the art of design.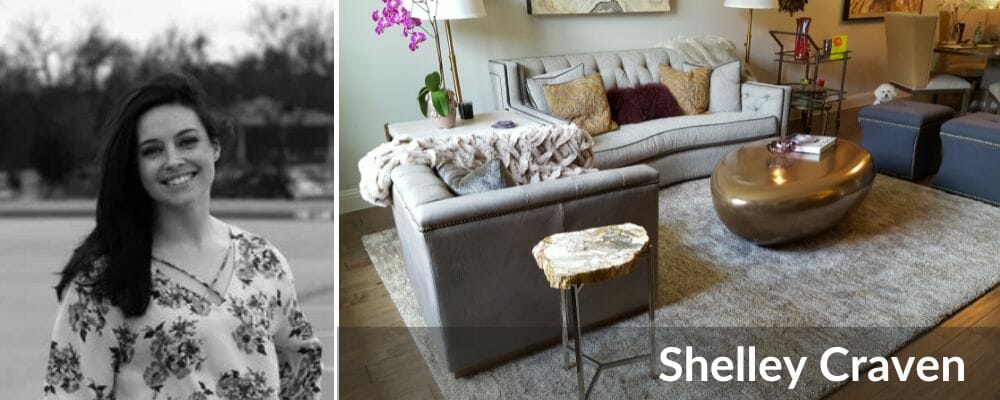 Among the best Frisco interior designers, Shelley Craven also offers some of the most affordable interior design services. As a result, she's helping ensure stunning interiors are accessible to all types of budgets. While designing, Shelly also has in mind the added bonus of increasing the value of her client's home through classic looks that withstand the test of time. 
When it comes to a "go-to style", Shelley doesn't have one. Rather, she enjoys creating rooms in a variety of styles that more importantly capture the client's personality and vision. To do this, her interior design process captures the beauty that's found in the world and brings those elements into the homes she creates.
WHAT WE LOVE: Stunning design for any budget or style!

Danielle Frazier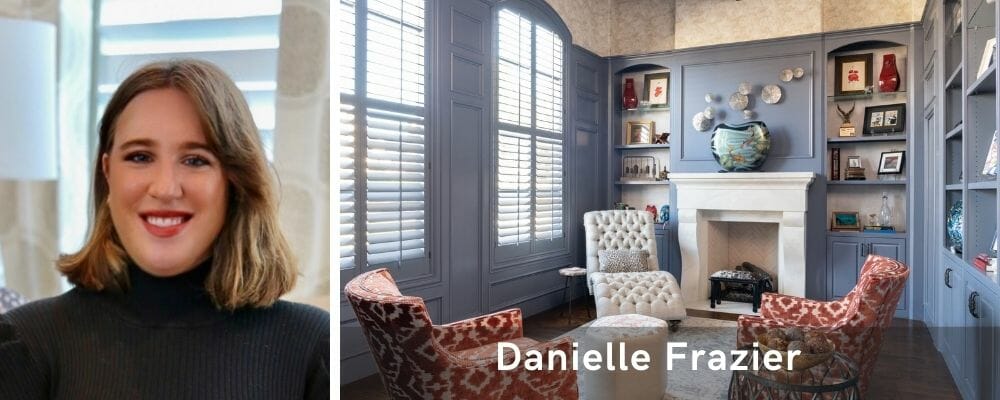 Danielle Frazier is a notable young creative with a successful business who has also been recognized as one of the "Most Innovative Young CEOs in the Interior Design Industry." As the CEO and principal designer of Dkor Home in Frisco, TX, she tailors her projects to fit the client's tastes, lifestyles, and personalities. Danielle's law school background is also a valuable asset to various business challenges, leading to close relations with clients and industry professionals.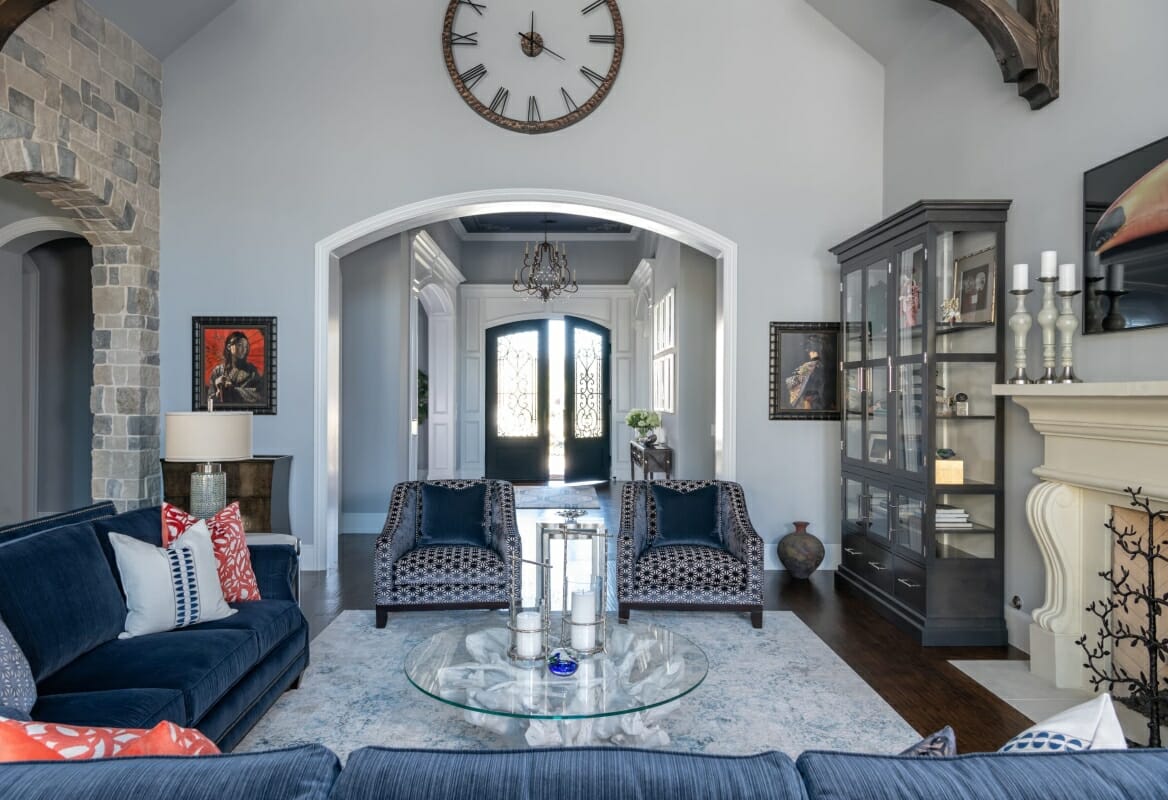 WHAT WE LOVE: Timeless compositions enhanced with a modern twist
Maxine Burt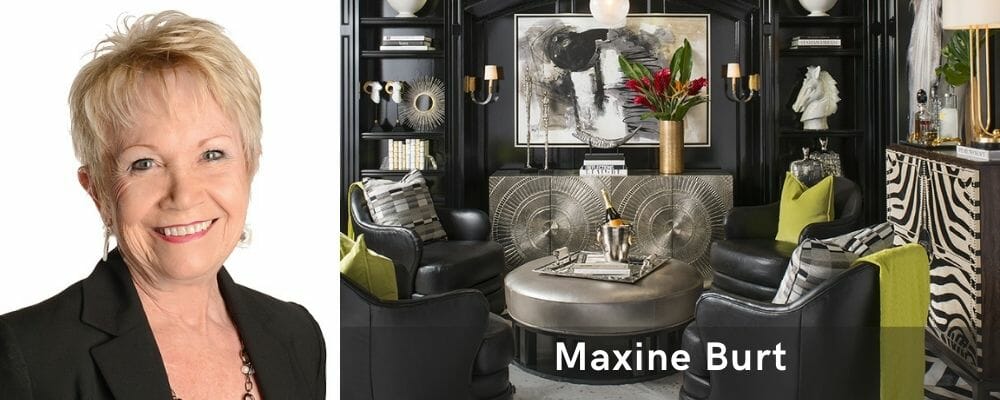 Maxine Burt has been an integral element of the Frisco, TX, interior designer scene for over three decades. For her, working as a designer means living her passion for improving her clients' environments, making them stylish and comfortable. Maxine is devoted to educating her clients on the impacts of textures, colors, and styles on the space composition. With an excellent eye for fashion, she employs her expertise, blending the project needs with the latest design trends.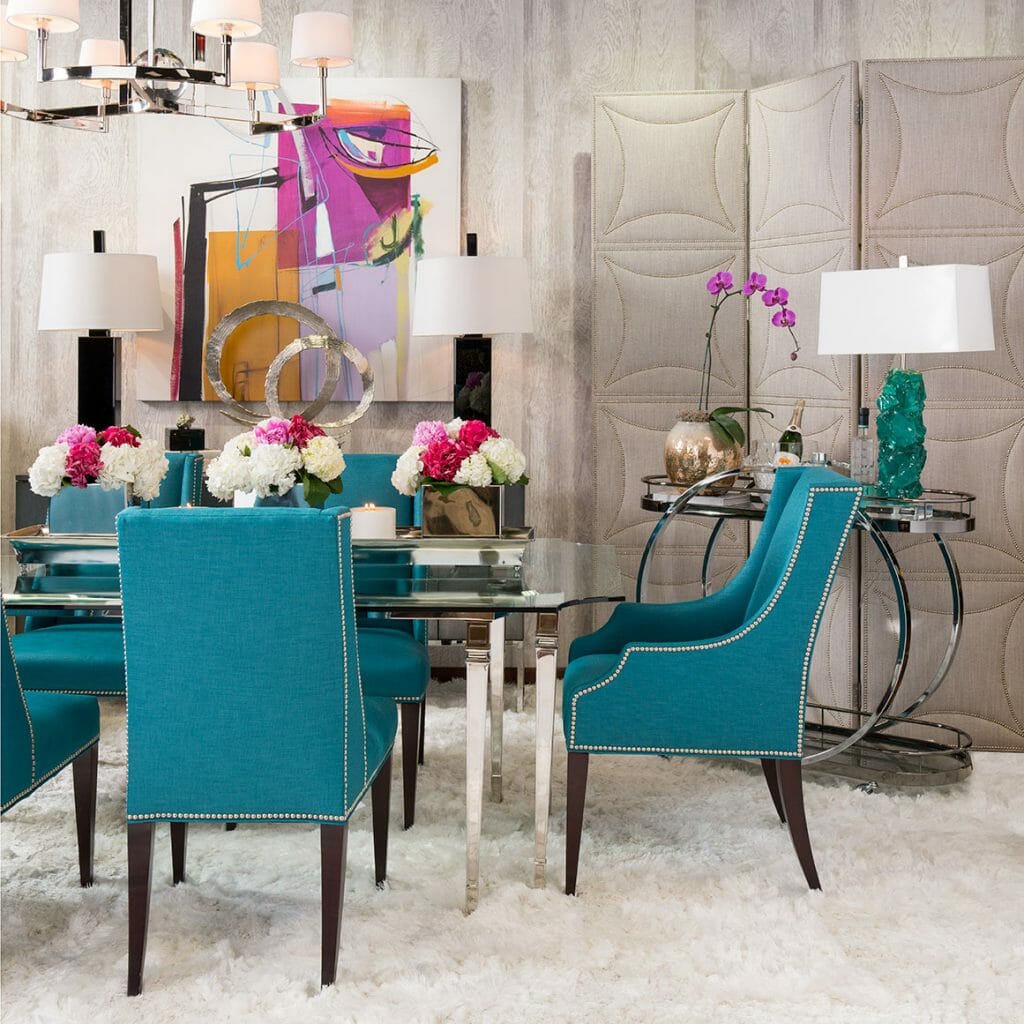 WHAT WE LOVE: Chic pops of color on neutral backgrounds. 
Holly Bellomy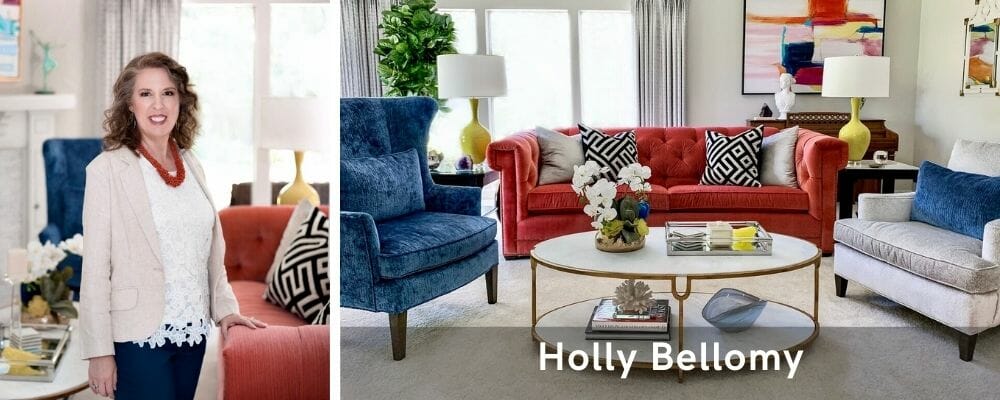 Holly Bellomy has been showing interest in creating happy spaces since early childhood. Ever since decorating her own kids room, her design goal has remained the same. By encouraging clients to step out of their comfort zone, she helps them achieve spaces that are functional as much as appealing. Holly's drive, determination, and creativity navigate the projects through the design process challenges, making the most out of the available features and budgets as a result.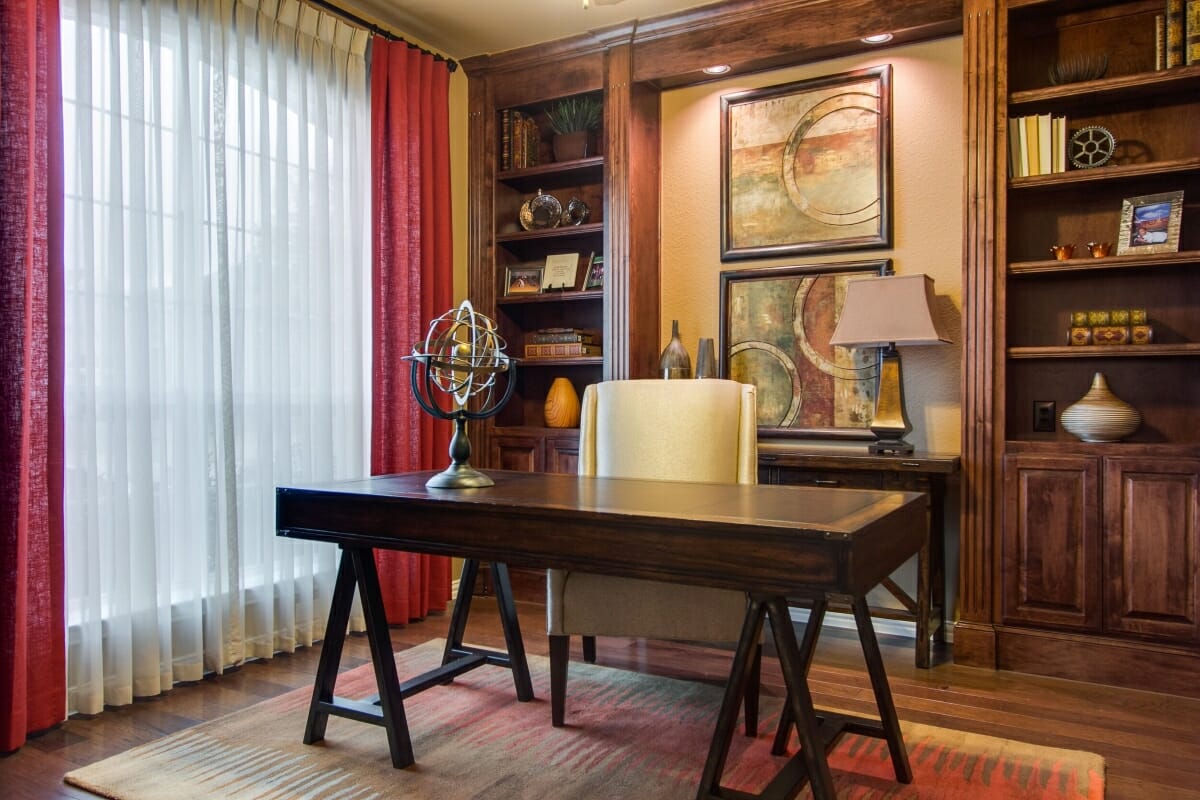 WHAT WE LOVE: Imaginative designs that are unique yet sophisticated.
Brett Seidl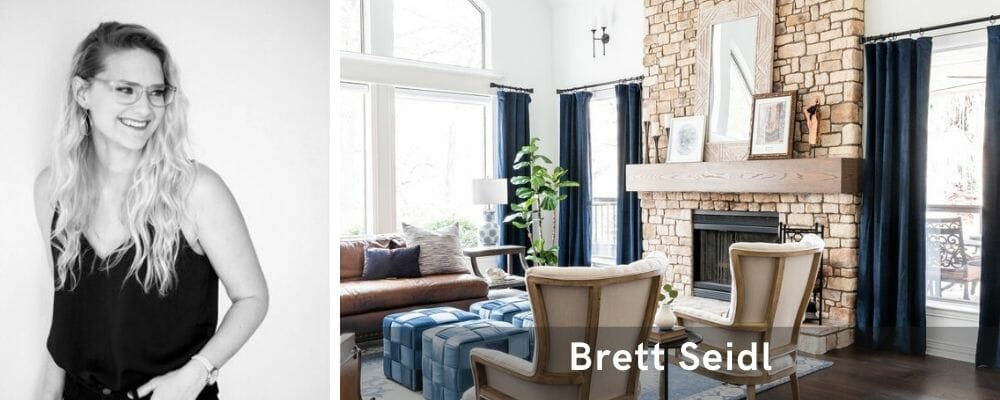 As one of the top interior decorators in Frisco, Brett Seidl often finds herself dreaming up new design features. Walking through spaces puts her drive into motion, filling her head with a plethora of new ideas. Whether coming up with new wall features or exploring the latest furniture and patterns, Brett strives to set the backdrop for memories, believing that good design should nurture the soul and help the inhabitants thrive.
WHAT WE LOVE: A wide variety of influences recognized in her vibrant but also grounded, livable design aesthetic. 
Melody Jurick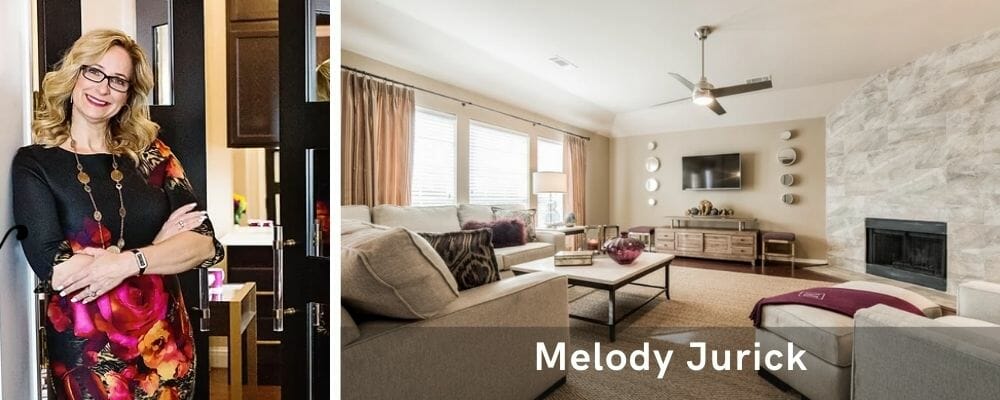 Melody Jurick's creative influences come from her background in the fashion industry, as well as her active involvement in her mother's interior design projects. As one of the awarded Houzz interior designers in Frisco, she combines her experience and knowledge with an ever-growing love for beauty and creation. Melody is aware that clever planning makes the base of success. Subsequently, her successful full-service interior design in both residential and commercial spaces makes a case for the claim.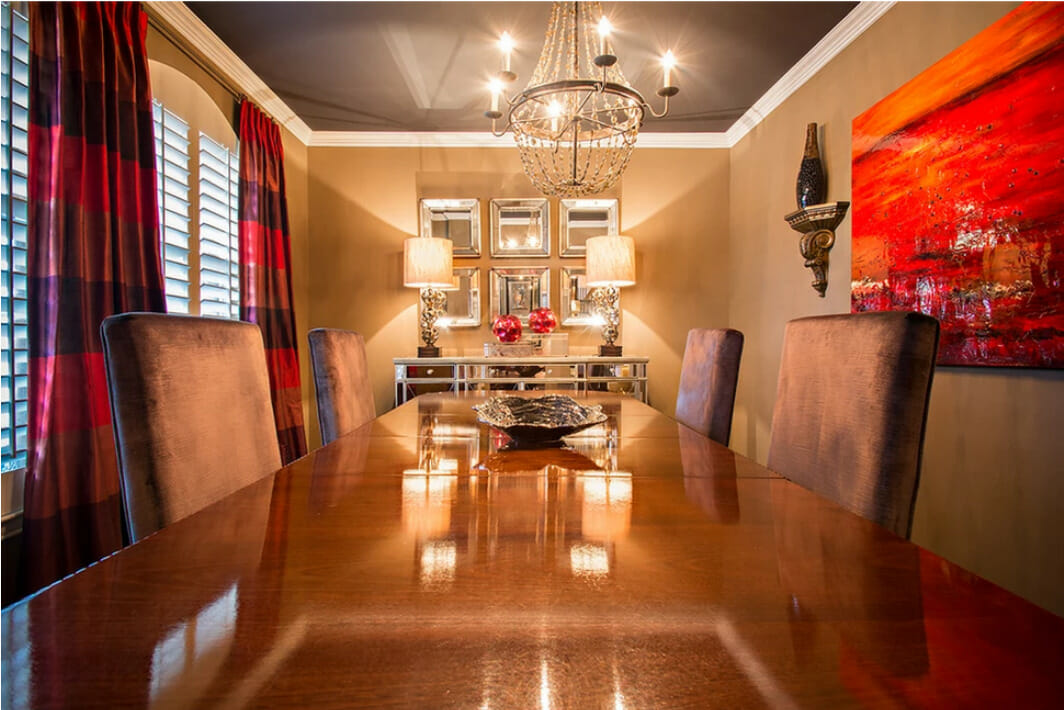 WHAT WE LOVE: Bold designs combining comfortable features with glamorous polish. 
Michelle Kopfer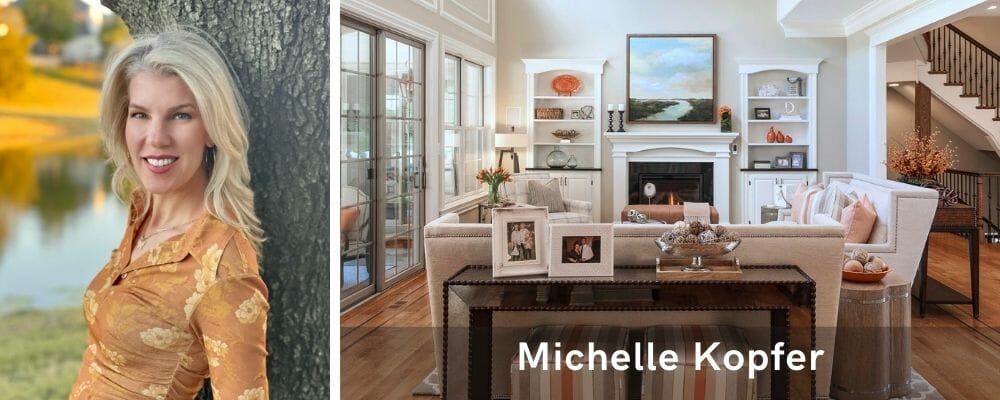 Michelle Kopfer displayed her exceptional talent early, doing small projects during school days. Through fulfilling her creative urge, she also developed her skills, an eye for beauty, and commitment to her clients. In return, she achieved her place among top Houzz interior designers as well as in numerous industry boards and associations.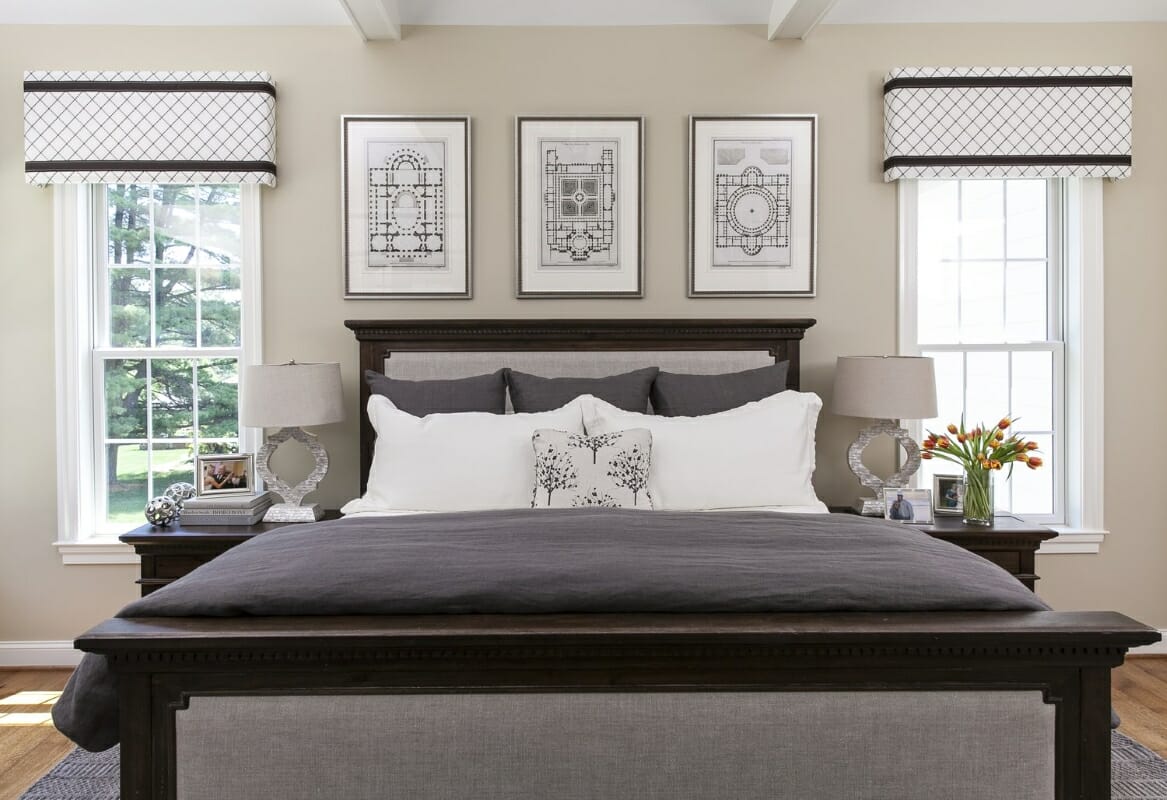 WHAT WE LOVE: Lovely homes that are welcoming and functional but also peaceful and safe. 
Karen Dawson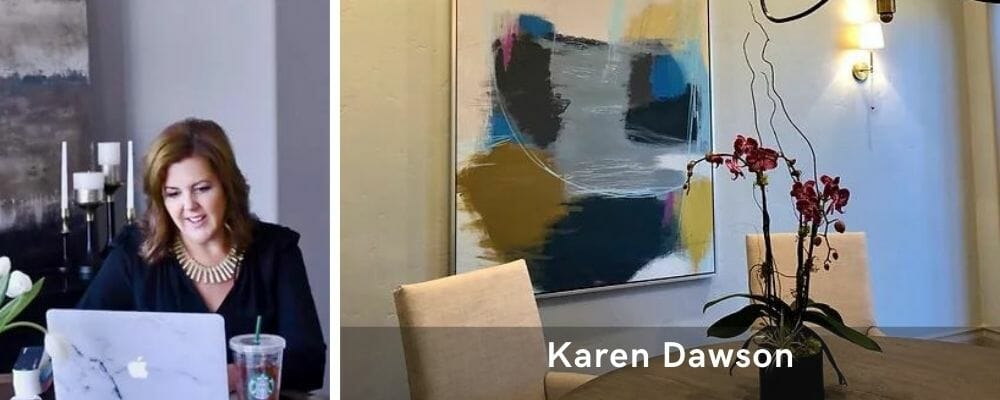 Karen Dawson is a Certified Interior Decorator in Frisco, serving both North Texas and North Carolina. Her diverse portfolio brought her broad recognition, along with the two Frisco Designer of the year awards. Karen's range of services includes residential and commercial design, from construction consultation to staging and accessory selection.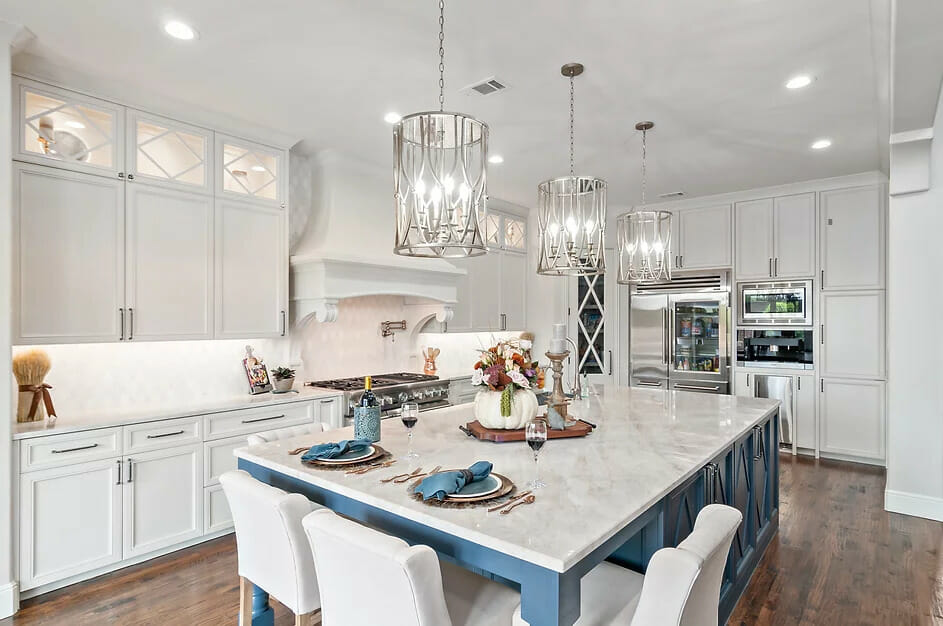 WHAT WE LOVE: Bright and airy spaces with a clean spirit 
Hayley Tappan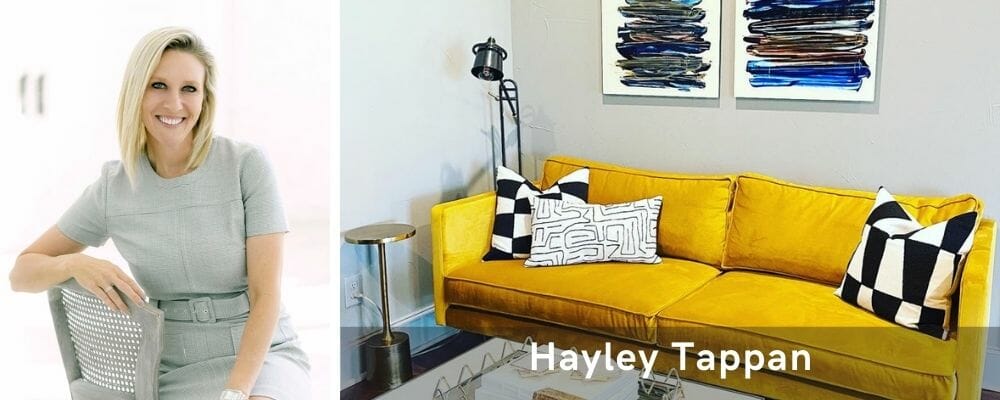 Hayley Tappan is the owner of Tappan Interiors and one of the top Frisco, TX interior designers. She strives to convert her clients' houses into genuine homes by transforming their creative visions into reality. By listening and understanding, she makes the design process simple and client-oriented, composing happy, loved homes as a result.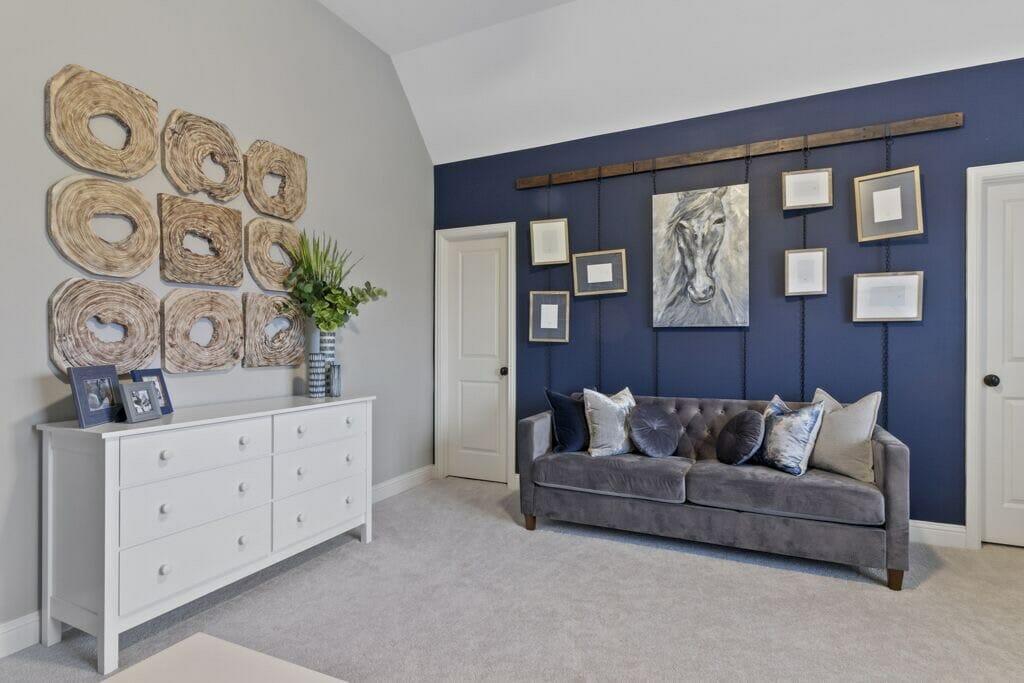 WHAT WE LOVE: Beautiful yet livable spaces embellished with a distinctive character.

Looking for the best Frisco interior designers near you?

You don't have to choose – start a project with concepts from two talented designers. So schedule a Free Interior Design Consultation to learn more today!

Featured image: [1]