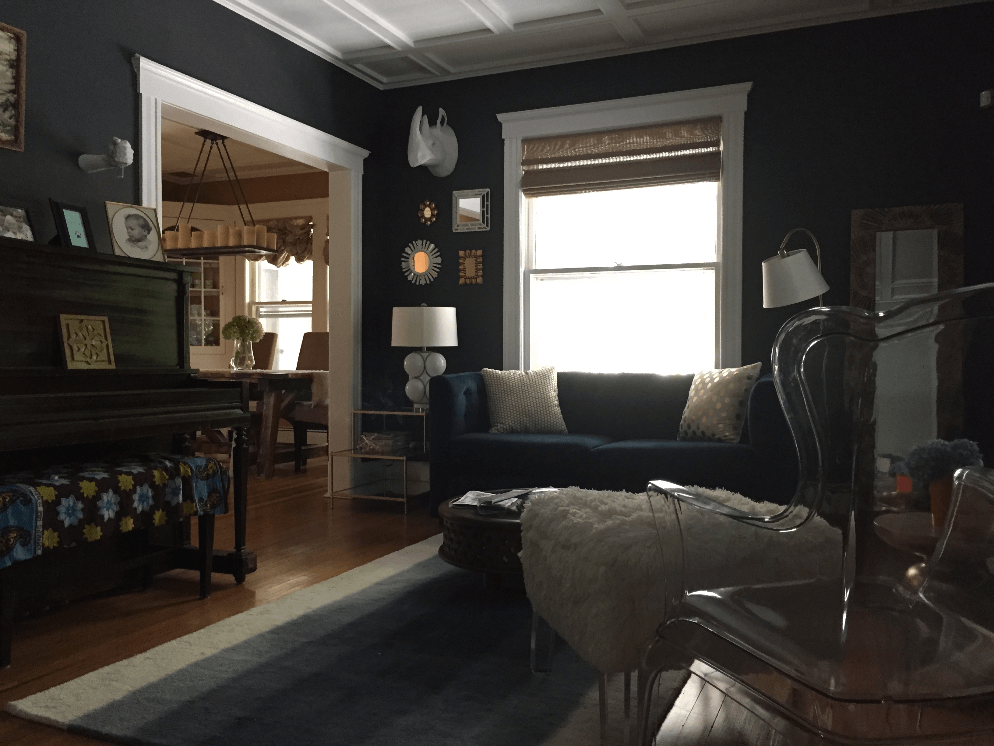 With homes that have both a living room and family room there is the classic design challenge of functionality. Quite often one room hosts the center of family activity while the other sits in neglect. What to do with that unused space?
Kevin and his wife shared the familiar scenario of: "having moved in over a year ago, we've left this room almost untouched. We don't spend a lot of time in it. However, it's the first room when entering our house, so we would like it to reflect our personality. We are very open to colors, and would like to see some different ideas."
Decorilla's eclectic interior designers were up to the challenge! See the transformation below: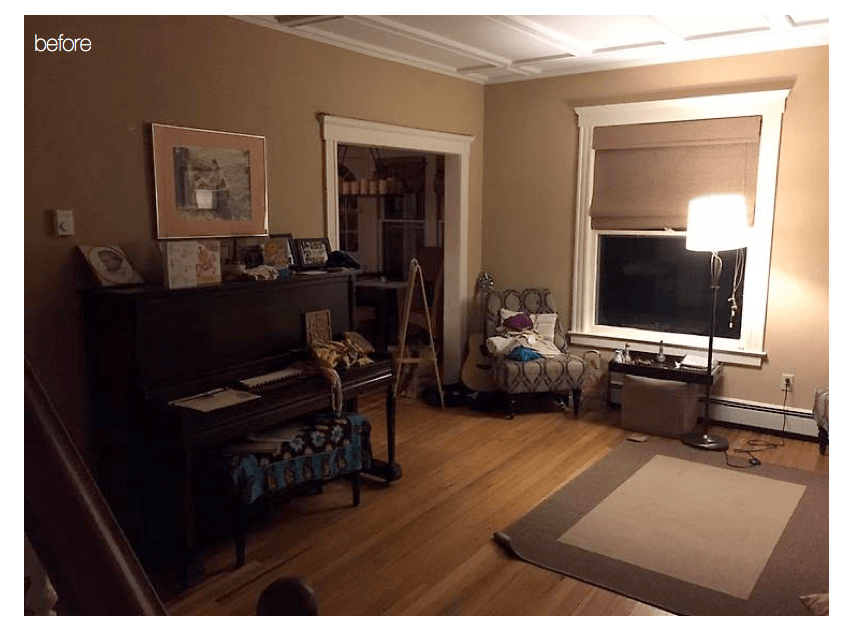 Describing themselves as "laid-back", the couple's goals included:
creating a warm space that is relaxed and inviting

making the room both comfortable and usable space for people to gather when they

entertain
Taron's vision for this entry space pulled all of these design needs while including the clients' preference for eclectic style and richness in colors with a strong leaning towards dark blues.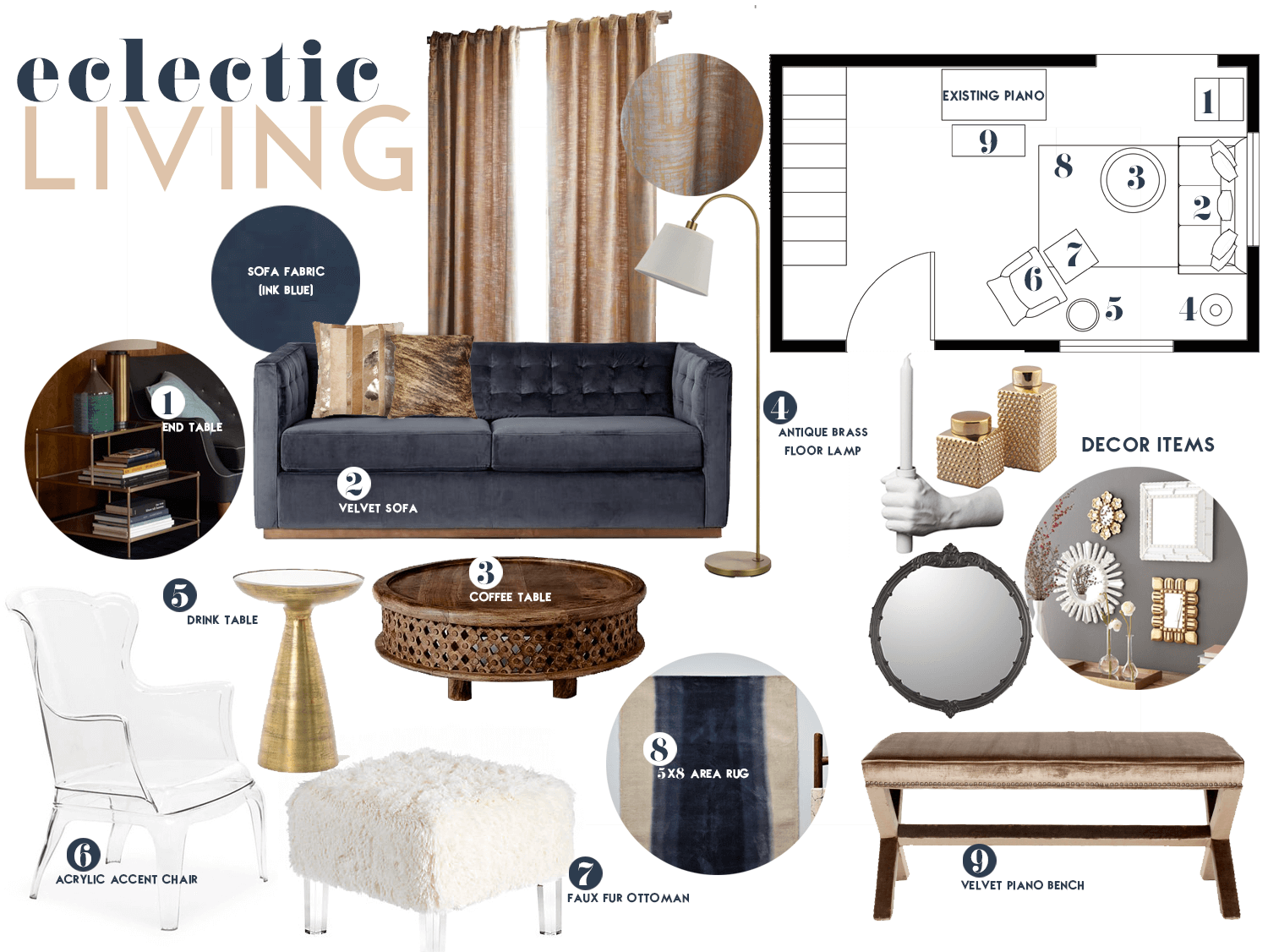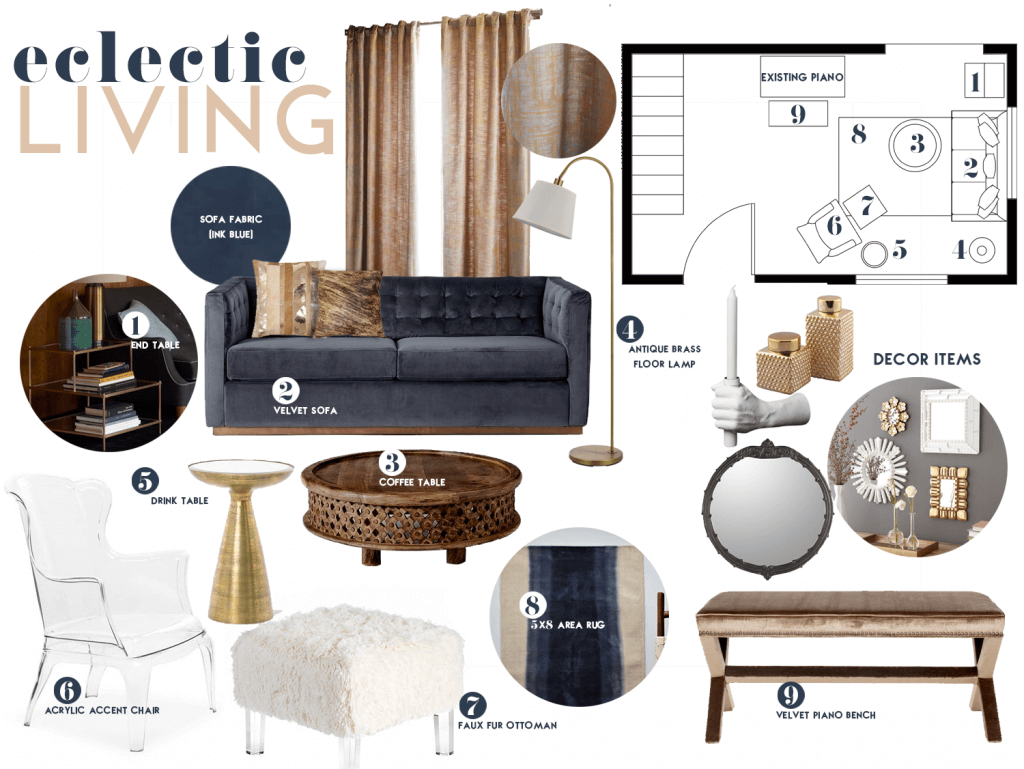 The focus on mixed metals and textures, limits the dark wall color from taking over in this family room design. Decor pieces that shine like the selected collection of accent mirrors enhance light just as the gold finish on the end table and brass floor lamp do. Pieces like the faux fur ottoman and hand candle holders give the room a playful element. Next to the traditional piano, they definitely add to the eclectic style desired.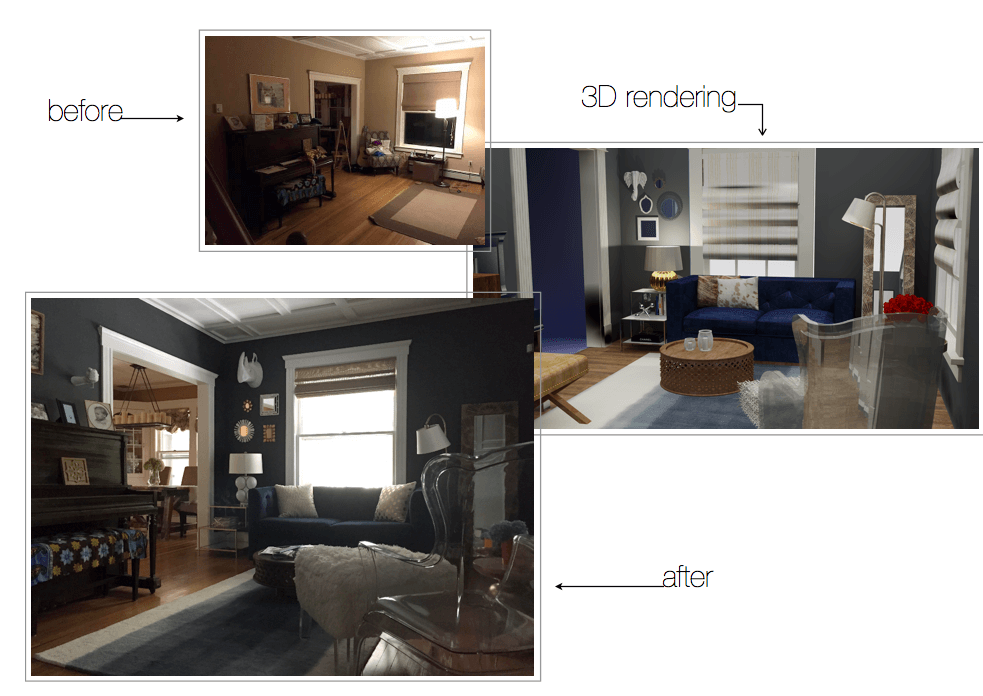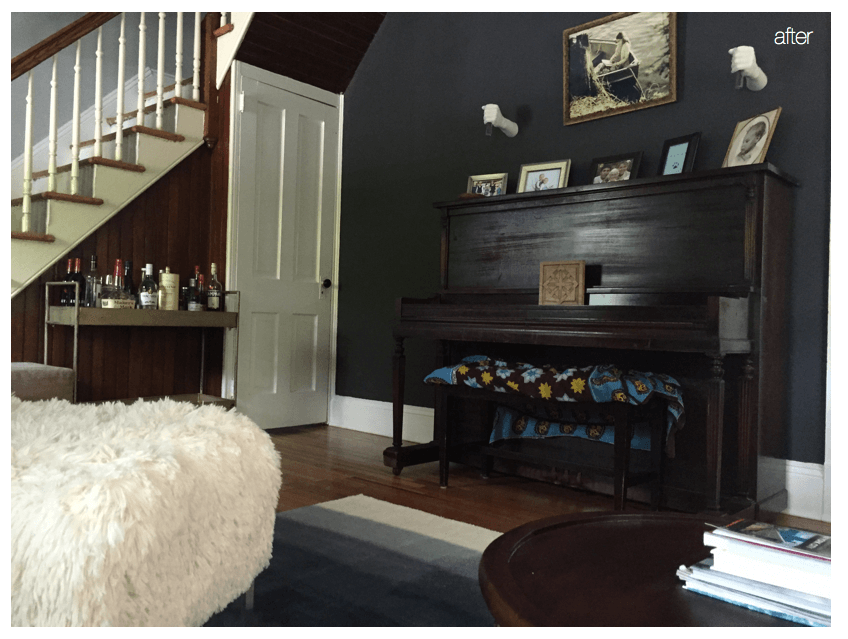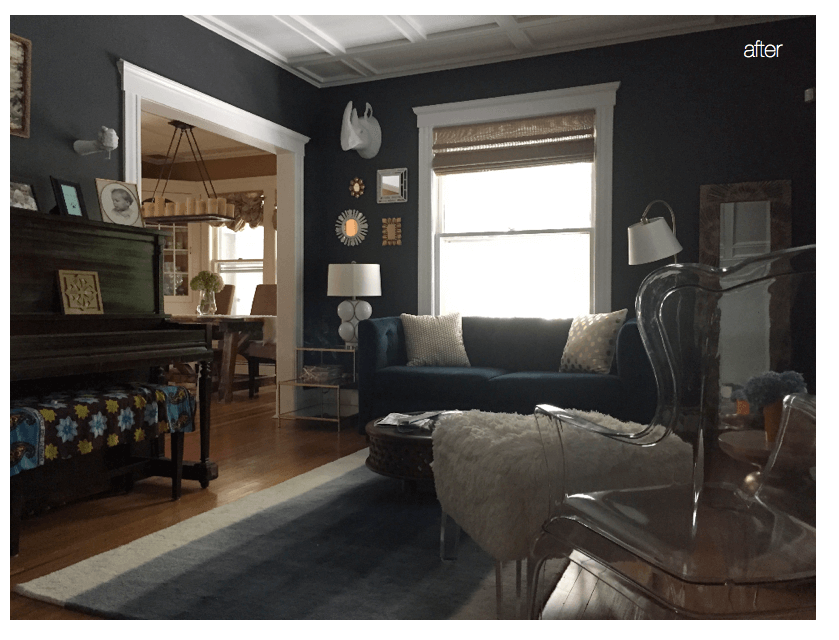 Using the guidance of a pro living room interior designer like Taron is one way to assure that an unused family room design comes to life. Here are some other ways to make the most of such as space.
Relax in a reading den: A well styled wall of books with comfy seating and lighting makes for an attractive entry space. Speckle your shelves with decor accents that give a glimpse of your style and personality. Have extensive wall space? This is a great room to include a wall gallery as well!
Kick back in a media room:

With more family members to consider, a great option for a family room design is to have an added TV for viewing.
Entertain in a music lounge

: Create a space to chill out to music and lounge. Having an instrument like a piano or an old school record player can influence the lounge-like mood of the room. Consider adding a bar cart for added entertainment.
Every space in your home deserves to be stylish and functional. Whether it's a family room or any other space that is feeling unused, these tips and the help of an interior designer can make a transformational difference.
Written by Christine Martin, Decorilla Interior Designer