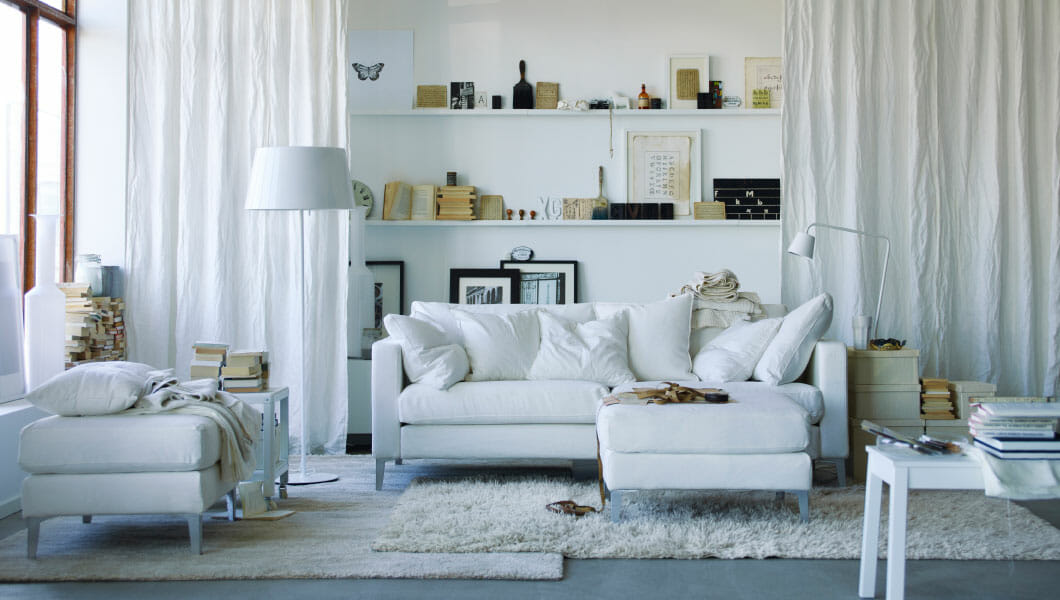 For years, Ikea has been the go-to company for design that is both affordable and stylish. Known for their optimal and clever use of space, Ikea has been the friend of apartment dwellers, new home owners, and growing families.
Inspired by this originally Swiss home store, we dare to narrow down our preferences to seven must-haves.
#1 EKBY ALEX wall shelf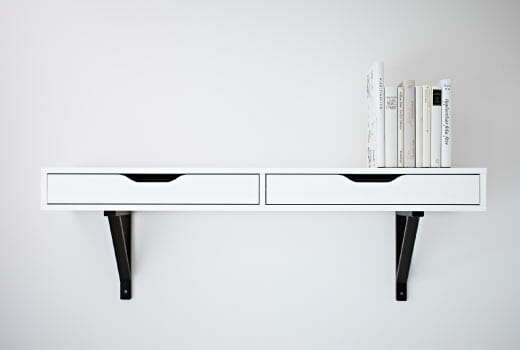 This shelf raises the bar on other wall shelves due to the functionality of the drawers. Black brackets stand out against the white finish giving off a modern flair. If you want to add your personal touch, the drawers and top surface can be painted or changed. The style of the Ekby Alex is flexible; it can be matched with more simple shelves or act as a cool floating entry table instead.

#2 MASKROS pendant lamp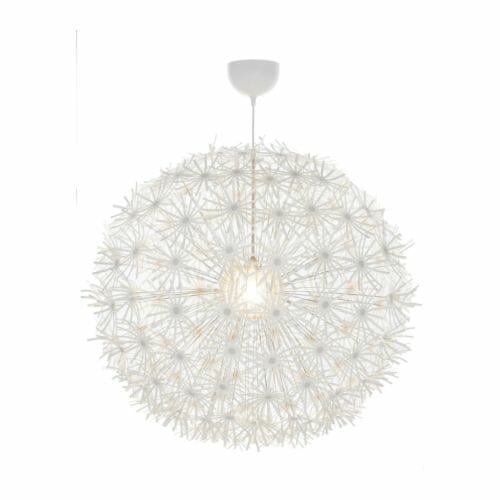 You've seen these around, right? These popular pendants give lighting a whimsical feeling, like a full dandelion ready to be wished upon. White and airy, they are suitable in most spaces and offer added texture to a space. Want to add color? See what it looks like in gold.
#3 EKTORP footstool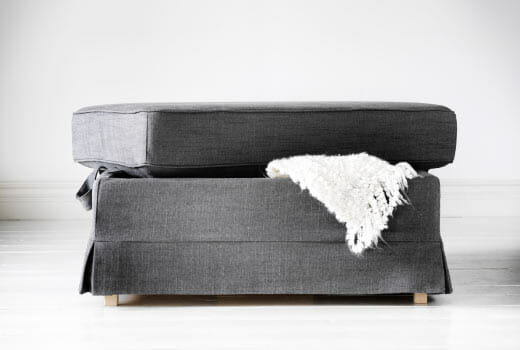 There is nothing more sexy in design than style and function. These footstools are attractively created to act as a footstool, added seating, and storage space. A living room must have for sure.
#4 STOCKHOLM rug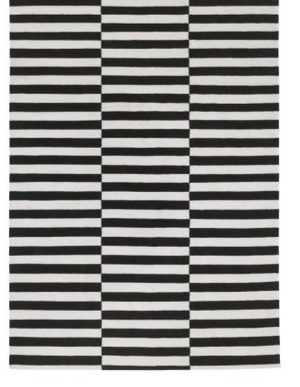 Staggered black and off-white stripes make this rug bold and fun. Integrated into a dining or living room space, it can act as the anchoring piece for your styled room.
Handwoven seagrass, these lovely baskets offer a natural aspect to your decor furnishings. They come in varied sizes which lend to uses such as a bread holder in the kitchen and a keeper of toiletries in the bathroom.
Subtly flexible, this chair moves with you providing a comfortable seat. Its transparency helps expand a room and allow light through. Its sleek shape works in a variety of dining spaces offering a contemporary element to the style.
#7 ANGENAM wall sconce
Accessories are the details that matter in an interior design. Adding a certain amount of bling when styling a space, goes a long way. This eye catching sconce reflects candlelight adding kinetic lighting to a wall. The hammered metal adds texture as well.
Which of our top 7 Ikea items could you see in your space?
Or do you have another favorite?
Written by Christine Martin, Decorilla's design expert. Wondering how to create a comfortable and beautiful interior by mixing your own items with fresh pieces? Looking to eliminate the tiring trial-and-error experience when designing a room? Start a decorating project and have Decorilla's designers offer you multiple design concepts.