HOW-TO
Take pictures of your existing furniture/decor pieces
Stand in front of your piece and take a photo from position 1 as in the diagram below.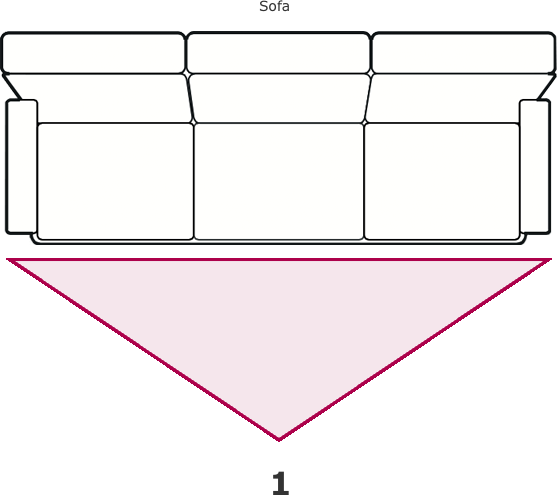 Take a second photo from position 2 in the diagram below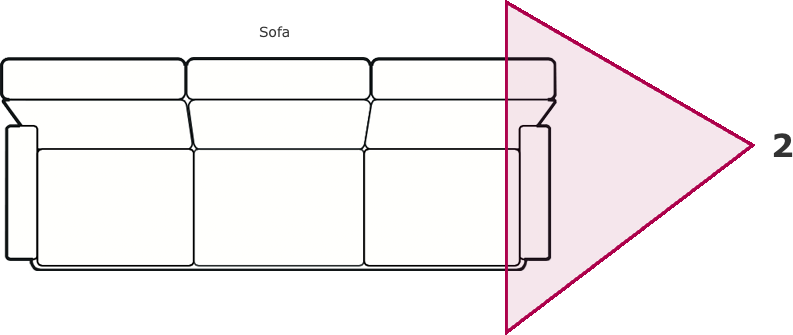 Ensure that your pictures are a good representation of the piece. They should have an accurate depiction of the color/finish or upholstery. If not, take additional photos from other angles or during different times in the day.
Save your pictures and upload them to your project brief under "items you want to keep."