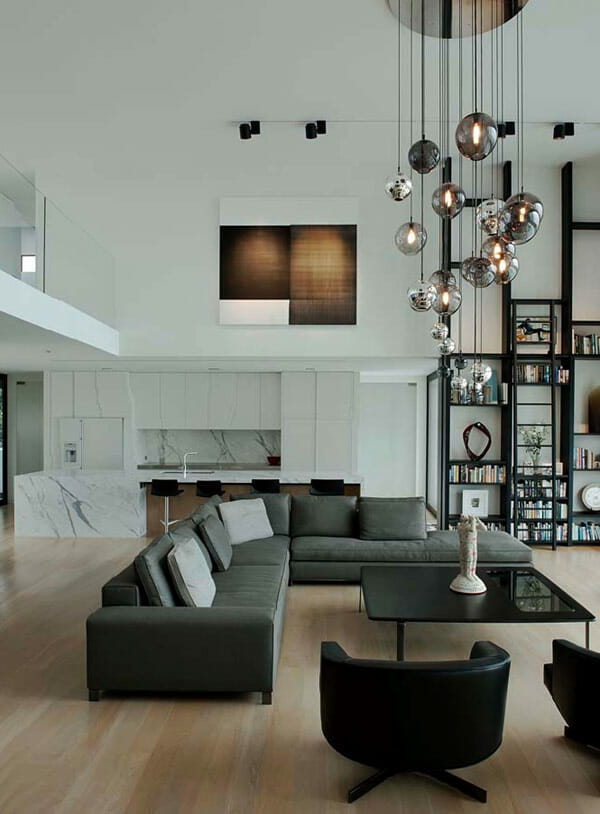 Enter a room with high ceilings and you'll instantly hear "oohs" and "ahhs". The challenge comes with figuring out how to decorate the resulting tall walls and make ceilings a part of the interior design plan. If you need help visualizing your tall room, design a room online first to avoid costly mistakes. In the meantime, here are some tips on how to make the most of a vertically spacious room.
1. Visually Reduce Scale On Tall Walls
One of the simplest ways to "lower" the height of ceilings and walls is to create the illusion of it. Large rooms where the furniture and accessories sit in the bottom half can give off an impersonal, cold mood. Painting your ceiling a richer hue than your walls gives a sense of reducing the overall scale of the space. Deeper shades like, a rich cocoa in a soft sheen, such as eggshell or pearl, will warm up and balance a large open interior. This is also true when adding texture to your ceiling which adds design interest as well. You can do this with painting techniques, cork, and tiles. Wooden exposed beams offer a natural warmth to ceilings and a rustic element to your design.


2. Create a Lighting Attraction
Balance plays an important role in large spaces with high ceilings. Since most of furnishings live on the bottom third of a space, art and accessories in the middle, the top third could use a design element to incorporate the entire space evenly. Hanging lamps draw attention upwards while offering an interesting way to distinguish living areas in a large space. A sparkly chandelier adds elegance to a dining space, while a modern pendant can shed light on a cozy living room. With these types of ceiling lighting, you can bring down ceiling decor to meet the rest of your design as Decorilla designer, Janet, did effectively in this modern, New York loft.

3. Supersize Your Tall Wall Decor
As mentioned, scale is to be given special consideration with dimensionally-gifted spaces. Tall walls are best decorated with large, bold pieces that contribute to the balance of the room's decor. A dramatic mirror, gallery of artwork, or floor-to-ceiling library of shelves can make the most of expansive wall space. If your tall walls have windows, consider curtains to soften the feel and add pattern or color if needed.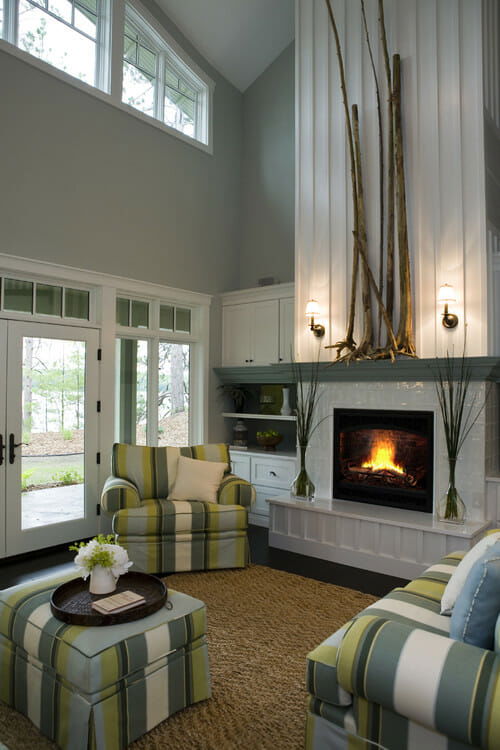 Experiment with any of these design solutions or combine them to make the most of your tall space. To save time and money, e design can help you visualize your space before investing in it. The result will be a comfortable and beautiful interior you'll enjoy.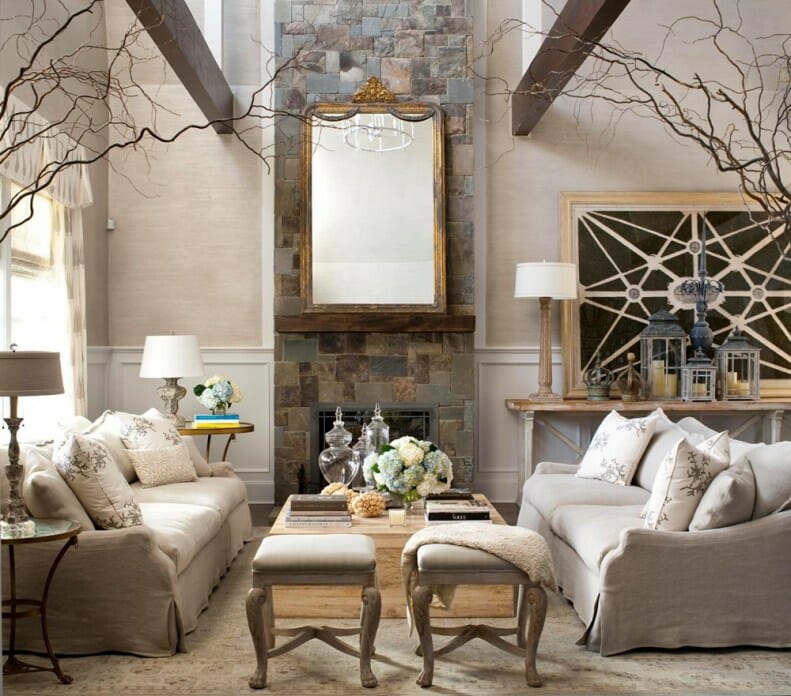 Still Need Help With Decor For Your Tall Walls?
Need help decorating a large living space? Schedule A Free Interior Design Consultation and have Decorilla's designers offer you multiple design concepts.
Written by Christine Martin, Decorilla's design expert. Need help decorating a large living space? Start a decorating project and have Decorilla's designers offer you multiple design concepts.