Matthew J.
Matthew has been curating beautiful interior landscapes for his clients. Studying at the British Academy of Interior Design, he's developed a sophisticated, yet comfortable aesthetic. Matthew loves to play and layer various textures, prints, colors and finishes to create a personalized mood for every client. He loves to support local artists and craftsmen for each of his projects and loves to use vintage, or antiques to mix the old and new. Matthew believes that interior designers are charged with building out the backdrops of their client's lives, so careful and meticulous thought should go into every detail.
From where do you draw most of your inspiration?
The inspiration for every project differs, generally, I draw inspiration from the stories of my clients. I love to get to know them in order to hone in on specific aspects of their experience and personalities. From there I draw secondary inspiration from various places such as fashion, architecture, and art.
What drives you to design?
I believe that designers are tasked with creating beautiful interior landscapes to enrich the lives of others. Being able to design the backdrop to people's memories and experiences is a driving force behind why I design.
Tell us your biggest design secret:
My biggest design secret is to hang your curtains as high up as they can while still kissing the floor and hanging them as wide as possible on the wall so that they can still close, but appear to make the windows and room feel larger.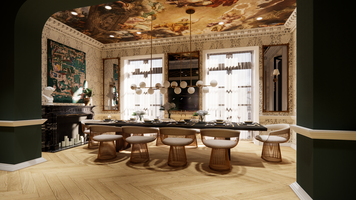 Contemporary Chic Dining Room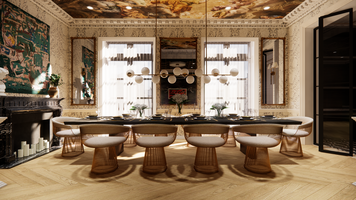 Contemporary Chic Dining Room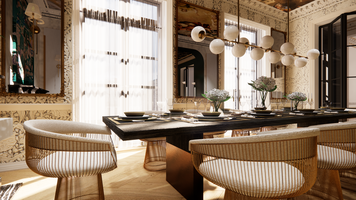 French Contemporary Chic Dining Room
Contemporary Chic Dining Room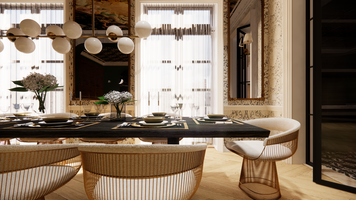 Contemporary Chic Dining Room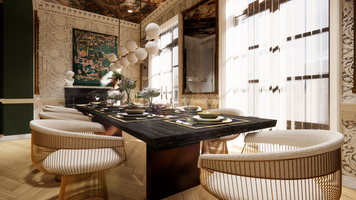 Contemporary Chic Dining Room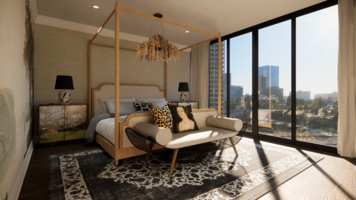 Eclectic Modern Primary Bedroom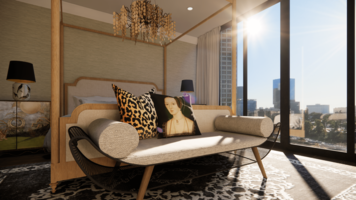 Eclectic Modern Primary Bedroom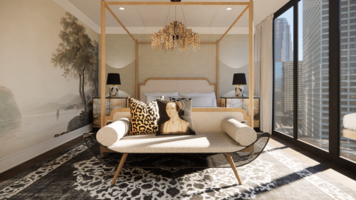 Eclectic Modern Primary Bedroom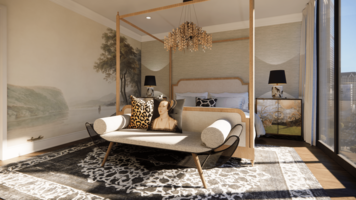 Eclectic Modern Primary Bedroom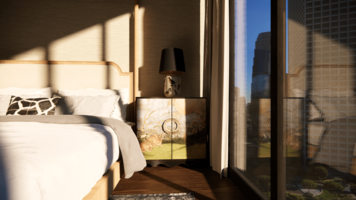 Eclectic Modern Primary Bedroom
Eclectic Modern Primary Bedroom