Marne C.
Originally from Los Angeles, Marné has an eye for the style of the west coast. Traveling across the country broadened her exposure to different design styles and their purposes. From that experience, she knew she wanted to study design. After relocating to the Boston area, Marné attended school at The New England Institute of Art. She obtained a BS in Interior Design, graduating with high honors. After moving back to the west coast, Marné is immersed in the newest styles and trends. The rich history and diversity of Long Beach has been an influence in her current design style. Her expertise in space planning was fostered through her time as an organization and storage designer. She enjoys being able to assist her clients in determining their needs and visualizing their spaces, then making them a reality.
What drives you to design?
I am drawn to design because I like to create order and harmony. When I view a space, I always envision ways that it could be done more efficiently and effectively. In some cases, this may just require changing the color palate and/or adding textures and layers. In other cases, it may require changing the layout or using different pieces. Each space is unique and offers new challenges!
We know you love designing, but what about it do you love most?
What I love the most about design is being able to give my clients a space that works for their life style. It's not about what my personal style is, it's about being able to help my clients meet their needs functionally and aesthetically. I love working with small spaces to design creative/space saving solutions. More challenging than small spaces are spaces that are too large. I enjoy finding ways to differentiate and simultaneously unite the space.
Describe your ideal project:
My ideal project would be an entire home redesign. It would entail some minor construction to improve the layout and/or adding various architectural details. I really enjoy using some of the furniture or artwork that my clients previously owned, pieces that mean something to them. It really brings a personal touch to the space. I would love to create a space that helps make my client's lives less stressful, a space that functions to its highest ability. This typically involves a few small modifications all the way as they determine what works and doesn't work for them. These are my favorite projects, where you get to know your clients personally and help create order in their lives.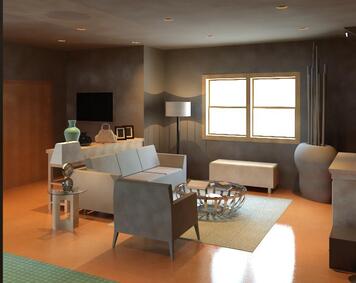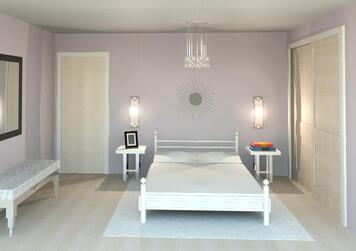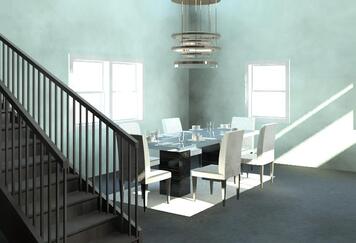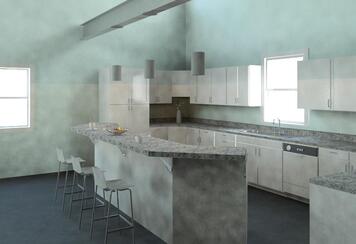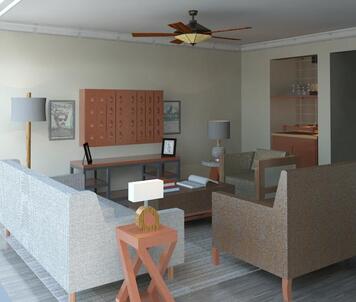 Rustic Modern Living Room
Rustic Modern Dining Room