Tabor L.
Tabor has always had an eye for design, aesthetics and marketing appeal. After earning her Bachelors in Interior Design, Tabor has gained experience working with a variety of design projects including offices,restaurants and events spaces, as well as multi-family and residential living spaces locally and internationally. Tabor has a passion for providing designer services to clients with unique desires and restrictions. She takes great joy in telling people's stories through their interiors and making each space unique.
What drives you to design?
I love working with people! Interior Design offers me opportunities to be creative and help people achieve their goals be providing them with desirable environment that suits their needs and personal style.
From where do you draw most of your inspiration?
As an avid traveler,I pull many design inspirations from the countries I visit and the timeless artistic eras of those places. Currently, I am fascinated by the Endo period of art in Japan! I love tying in pieces of history throughout the world in to a modern space!
What's your prediction for the next big trend in design?
I think mixed patterns, raw white and directional flooring will be the next top trends for 2018.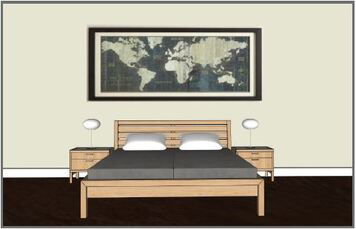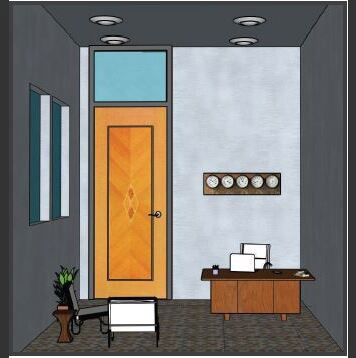 Enviroment friendly Doctors Office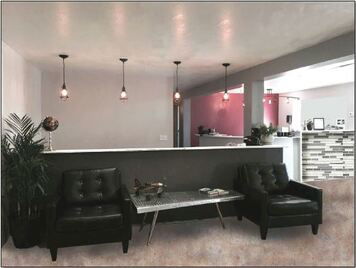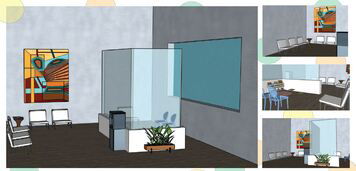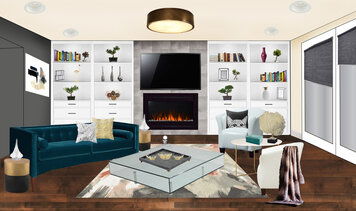 Eclectic/ Glam Living Room Rendering