Stephanie F.
Stephanie is a passionate interior designer with a bachelor's degree in Interior Design. Her portfolio is well-varied, including condominium flips, residential remodels, and multiple commercial projects designed from concept to completion. She believes that every space, no matter the size or purpose, can be made inspirational through design. Stephanie designs with two guiding principles: aesthetics and function. She is excited to meet you and bring your vision to life!
Describe your go-to style:
As a designer, my job is to help my clients determine their style, but, of course, I have my own personal preferences! I would describe my style (for now...) as a unique combination of bohemian and modern farmhouse with organic elements (greenery, stone, wood) mixed in.
What drives you to design?
My love for design started as a young teenager in the late 90's, early 2000's, when I found myself addicted to anything on HGTV, but I have to credit the show "Divine Design" for really stealing my heart for design. Living in NYC and attending the New York School of Interior Design solidified my desire to do design for a living - I was inspired by an eclectic world of architecture, design, and decoration. Now that I am working with clients, feeling their excitement for their projects, and helping to guide it to completion, I am more driven than ever. Humans thrive in aesthetic and functional environments; it is a privilege to design these environments and bring them to life.
We know you love designing, but what about it do you love most?
My favorite aspect of the design is the excitement of potential. Every physical space is a blank canvas with endless possibility. Working with clients to fine-tune the possibilities for a space is a genuine thrill. Then, doing the work to create the space, showing what it will become, and seeing the excitement and glow in my clients' eyes is the best part. Yes... we can do that! Yes... we will do that! Get ready!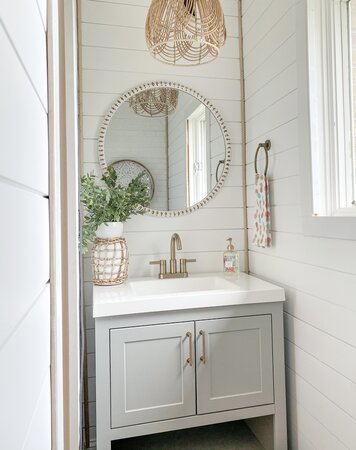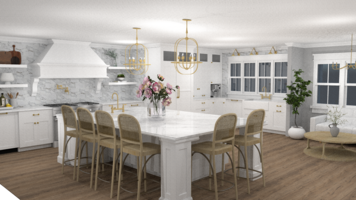 Open-Concept Kitchen Expansion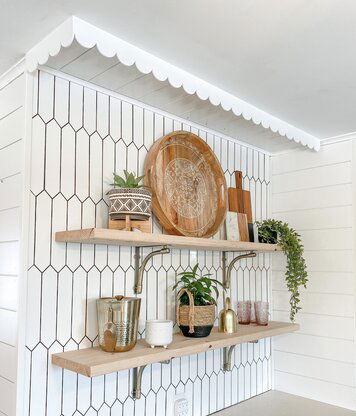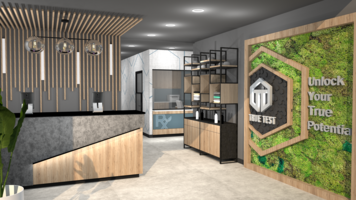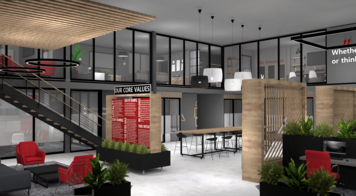 Quaint Oak Bank - Philadelphia, PA