Sophia A.
Sophia is a talented interior designer with a Bachelor's degree in Interior Architecture. Her approach to designing spaces is both friendly and client-focused, emphasizing functionality, efficiency, and comfort. Working closely with her clients, Sophia is committed to helping them bring their dream spaces to life through personalized design solutions.
Describe your go-to style:
My go-to style is contemporary, nothing better than clear open spaces that has a main neutral color palette and some accent colors to bring to life one of the most amazing and timeless styles in interior design.
We know you love designing, but what about it do you love most?
What I love most about design is giving the client the space they dreamed and imagined, all the process is amazing but nothing compares with a satisfied client that is thrilled with your design and excited to live in a new room you created only for them. That satisfaction is priceless
From where do you draw most of your inspiration?
ART! I'm always interested in learning about new artists and performances, from cave painting to contemporary art, everything can be a source of inspiration for interior design and life. Every space can come from art or become art, that's why I always try my best to keep it close to my life and designs.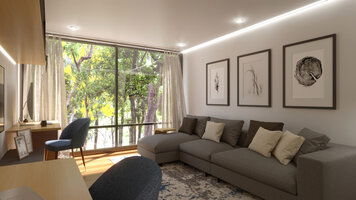 Living room / studio "Home Office"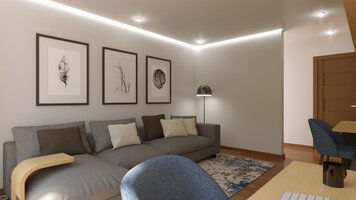 Living room / studio "Home Office"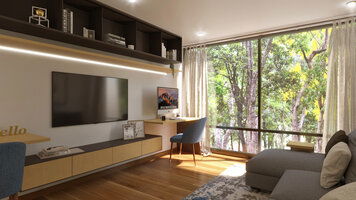 Living room / studio "Home Office"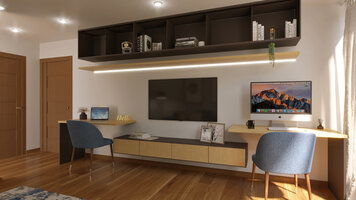 Living room / studio "Home Office"