Nouchka S.
Nouchka Severa is a young and enthusiastic interior designer based in New York City. Originally from Montreal, she has many years of experience working at multiple interior design firms, where she has been involved in planning and creating settings for both commercial and residential projects. Nouchka is constantly looking for inspiration and challenges that allow her to step out of her comfort zone. After completing her studies in fine arts, as well as obtaining her bachelor's degree in interior design, her curiosity and passion for travelling led her to the concrete jungle of New York City. When she is not designing, you can find her attending trade shows, discovering restaurants/cocktail bars, hiking in the wilderness and travelling to new destinations.
What drives you to design?
I love how each design is like a new adventure. I am able to connect with new people, develop strong bonds with my clients, explore new spaces, select custom finishes and most importantly create a vision. I am especially driven by being able to overcome design challenges and creating spaces that tell a visual story.
From where do you draw most of your inspiration?
Inspiration can be found everywhere. I draw mine mostly from my surroundings, people and from my travels. I enjoy absorbing the unique lifestyle of different cultures, connecting with natural environments and participating in many social events that cities have to offer. Each experience is exciting and leads me to discover infinite blends of textures, patterns, materials and colors that I transmit into my designs.
We know you love designing, but what about it do you love most?
Seeing projects come to life. Although the whole process is such a fulfilling experience, I find it so satisfying when it finally all comes together. Every interior design project should be personalized for the user and it is fun to see your client's desired aesthetic bloom.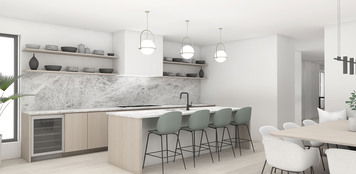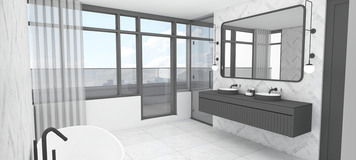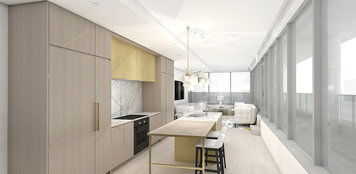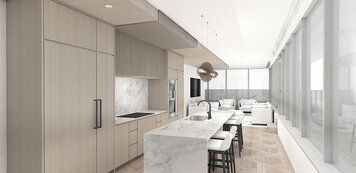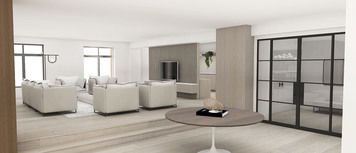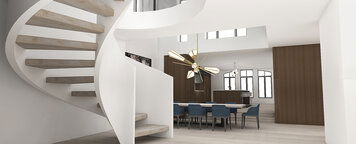 Penthouse Custom Staircase & Kitchen View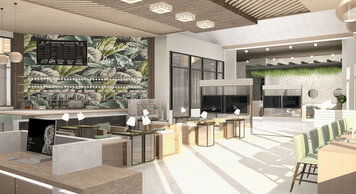 Resort Lobby - Reception & Coffee Bar Area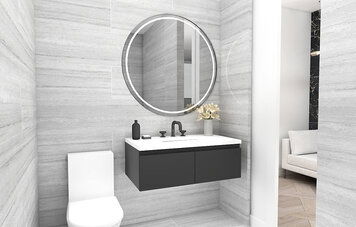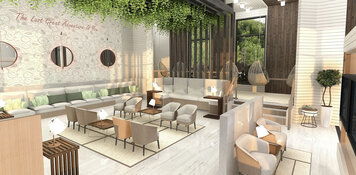 Resort Lobby - Lounge Area
Resort Lobby - Reception Area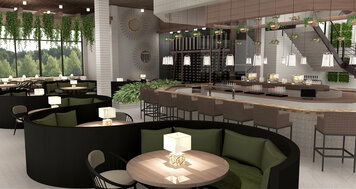 Resort Restaurant Dining & Bar