Mahfam Z.
It's all about details; Architects are obsessed with that... As a senior architect with a master's degree in architecture who has worked for years in the industry. Mahfam's career has involved architectural design, interior and furniture design, and landscape. When it comes to interior design, the final outcome would be meticulously detailed, functional, and visually appealing.
Describe your go-to style:
I've done lots of projects in different styles like Scandinavian, mid-century modern, traditional, bohemian, and rustic and I've loved all of them and enjoyed every bit of the designing process.
What drives you to design?
What most I love about virtual design is that When I'm designing I lost the track of time because I get so excited about putting the right furniture together like a puzzle and seeing the astonishing result of it.
Tell us your biggest design secret:
To me, Designers should consider every aspect of their client's life in their designs. Things like having toddlers or pets at home or the resident's routine and habits need to be the cornerstone of the design concept. Style, feel and colors should add positive vibes to the functionality of the space.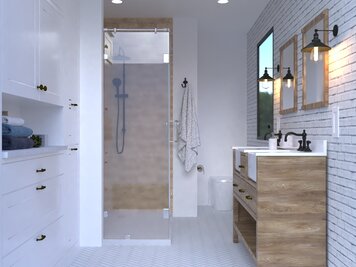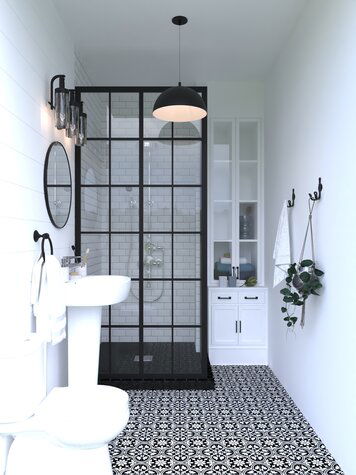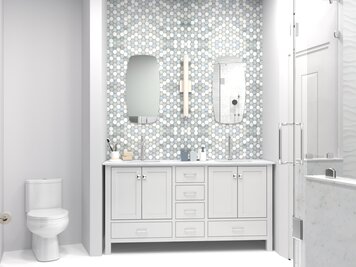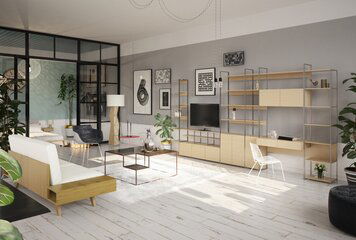 Living Room Designed with Custom Furniture