Kimberly J.
Though Kimberly is most known for her transitional style, she doesn't specialize in any particular style. Rather, she specializes in listening. The result is being able to provide her clients with a design that truly reflects their own unique style. Her well-rounded career path spanning nearly 15 years has exposed her to a myriad of styles, color palettes, design strategies and challenges. Kimberly was born and raised in Berea,Ohio and earned her BFA with a major in Interior Design. She has worked as a visual merchandiser for several large corporations, and has completed various residential projects. Overall, she believes that design is for everyone. Wherever you live, whoever you are, whatever your budget. It should be a collaborative effort between both the client and designer and shouldn't be intimidating or scary. Most of all it should be FUN! Kimberly would love to help design your space and wish you the best in bringing your vision to life!
We know you love designing, but what about it do you love most?
Taking my clients style and needs, then elevating it into something amazing that they could have never imagined on their own.
Tell us your biggest design secret:
Grouping like objects together (ie: different size/color vases on a coffee table) instead of scattering them throughout a space makes a room appear more polished and less cluttered.
From where do you draw most of your inspiration?
Finding a great rug, wall art, or piece of fabric before anything else.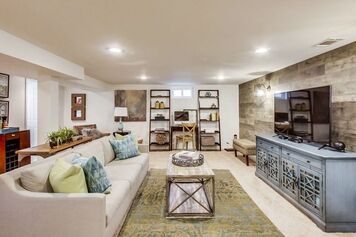 Rustic Modern Basement Living Space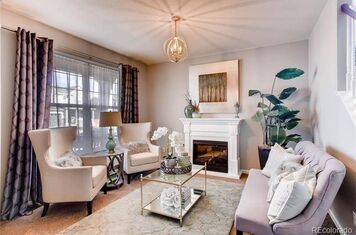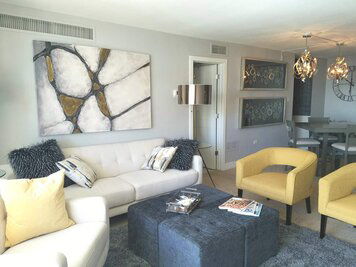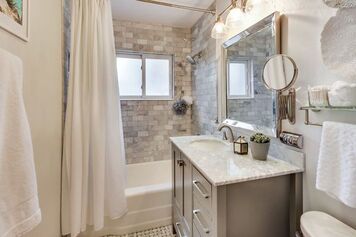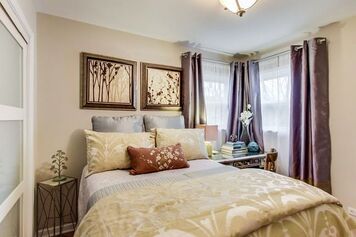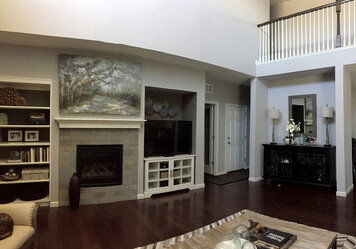 Rustic Modern Family Living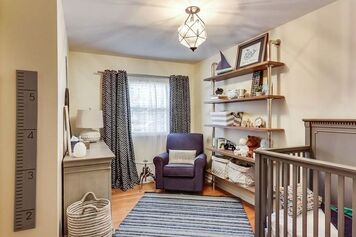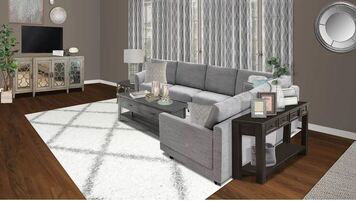 Farmhouse Casual Living Room