Hana A.
Hana is an architect and interior designer. She is known for her creative and "out of the box" thinking which is reflected in her work in different countries. The passion for design has always been present in her since a young age so it was natural to go into this field where she can apply her creativity every day. She tends to create innovative spaces that are not only beautiful but also comfortable, functional, and sustainable. She values honesty among people and believes that it is important to be open-minded when approaching a task or a problem-solving process in order to have the best design solution that will fulfill all wishes and desires of the customers.
Describe your go-to style:
I am fully dedicated to create interiors that reflect client's personality, lifestyle and interests in a most beautiful and functional way. I like to carefully consider and select every detail of the living space design in order to give a personal and enjoyable design experience that will influence my clients in the most positive way. For me it is very important to create atmospheres where people feel happy and really enjoy, since it is the most important quality for every home.
What drives you to design?
It is my creativity, imagination and strong eye for the details. Even as a kid, I liked to create and decorate homes for my dolls playing with different furniture organization. It is the seed that was growing bigger over the time and this love for creating beautiful living spaces stayed with me even today. After finishing my studies, I began to be more aware of the importance of the living space and its relationship with owners and their needs and habits. The design process where the designer needs to create space with soul and meaning and reconcile it with owners interests, style and living culture is a big challenge in which I deeply and truly enjoy every time.
From where do you draw most of your inspiration?
Nature has always been the biggest source of inspiration for me. I am especially fascinated by the microworld and various patterns and color palettes that I saw there. Detailed patterns of a butterfly wings, fish colors, flowers and underwater fauna are something that inspires me and that I use for fabric designs. Involving the nature into the indoor environment is of big importance for me and I always tend to leave some space for the house plants. The second thing that I find inspiration from are travelling and meeting different cultures. Every country has a story to tell with specific tradition and unique artistic techniques that can be used in my works.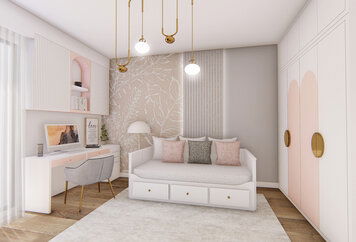 Teenage girl room interior design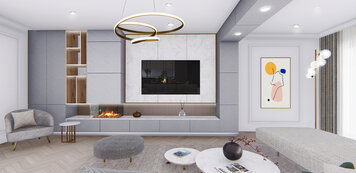 Living room interior design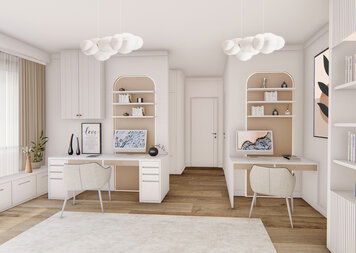 Teenage girls room interior design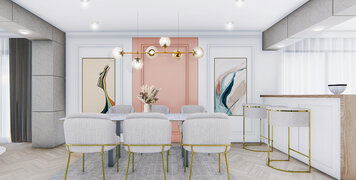 Dining room interior design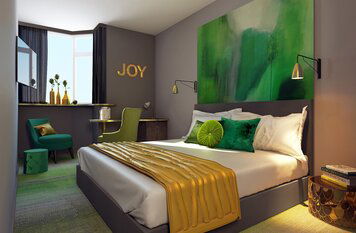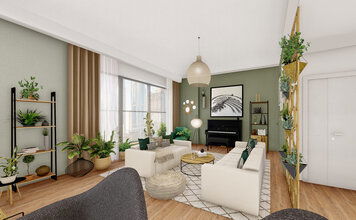 Living room interior design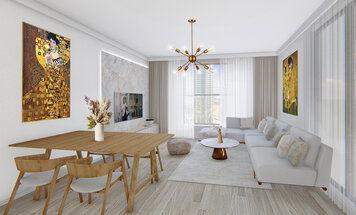 Living room interior design