Gina A.
Gina's passion for design began at a young age when her parents included her in the planning and building of their 2nd home. She graduated from the New York Institure of Art and Design. A mother and wife herself, Gina knows how important it is to come home to a place that is comfortable, memorable, and functional for a family. She enjoys transforming a home or a space that will reflect who YOU are.
Describe your go-to style:
I love the mixture of clean lines, glossy accents and wood elements with the more sophisticated modern design elements. But in all honesty, I feel like one go-to style just isn't enough. I have come across so many different styles that I really have an appreciation for them all. We are constantly changing and I believe that as we are evolving, so does our taste in styles.
What drives you to design?
The spaces we surround ourselves in tend to have an impact on our moods. As a designer, I truly believe that I can use my creative talents and passion for design to transform a clients dream into a reality.
We know you love designing, but what about it do you love most?
What I love most about designing is that every client has a different style. Every day I am challenged to create new space that reflects who they are and what they love. To work with such a variety of styles and incorporate personal things into my designs really makes me enjoy what I do.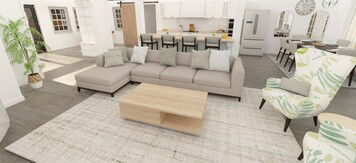 Coastal Farmhouse Living/Kitchen/Dining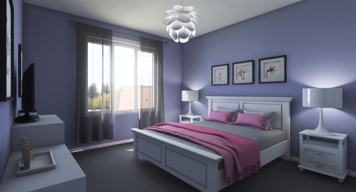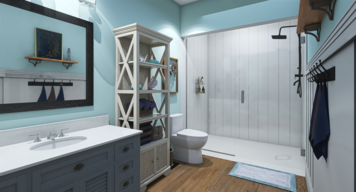 Coastal Farmhouse Guest Bath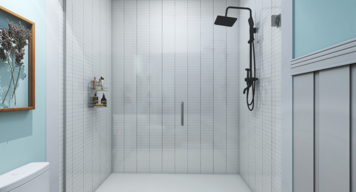 Coastal Farmhouse Guest Bath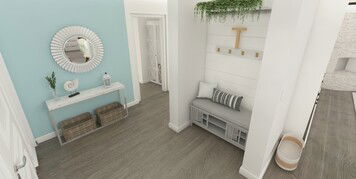 Coastal Farmhouse Living Room