Farah H.
Farah obtained a Master's degree in Architecture. When she became a second-year student and up until today, she started working with her father, a civil engineer who owns an engineering and contracting company that designs and builds residential projects. After graduation Farah worked in several architecture firms and developed experience in both architectural and interior design fields, working on various residential and commercial projects locally and abroad. Her ambition and experience led her to take a leap into freelancing in both fields passionately with a tilt towards interior design.
Describe your go-to style:
My go-to style is modern interior design employing simple and clean forms of subtle elegance in a neutral comfortable space with a few colorful accents in furniture, creating the perfect balance between form and function.
What drives you to design?
Interactions between people and environments are spontaneous and unavoidable. When exploring different places we discover each of them has its own personality even when it's still raw, and waiting to reach its full potential. What drives me to design is every single one of these places waiting to be transformed into something wonderful inspired from its original character and the client's personality. It's liberating to balance all the design elements and result in a good interior space design that feels right functionally and emotionally.
From where do you draw most of your inspiration?
Inspiration comes from within, there are times I draw mine from city walks while exploring distinctive buildings and abandoned charming places or from spending time in a beautiful natural setting helping me clear my mind to allow space for creativity to emerge.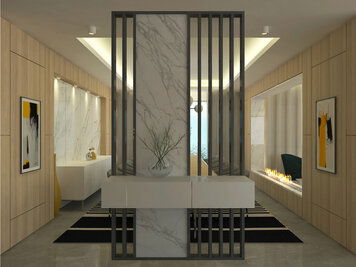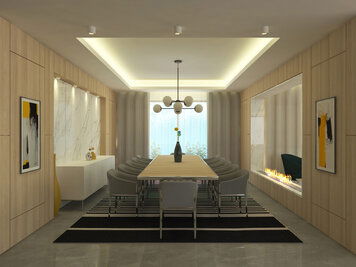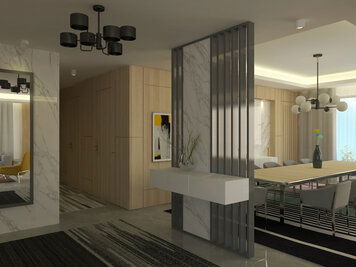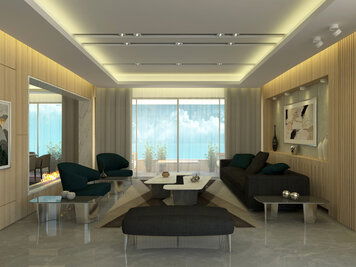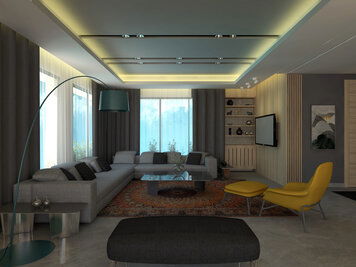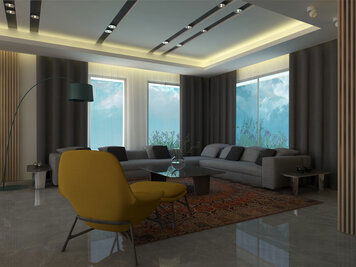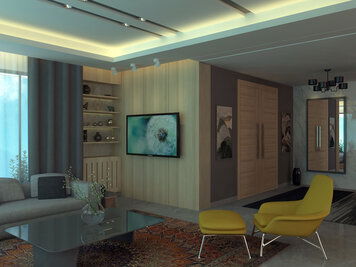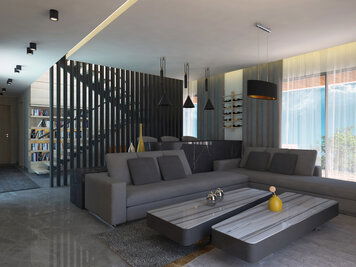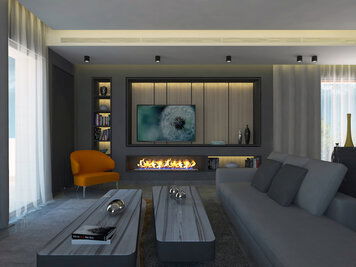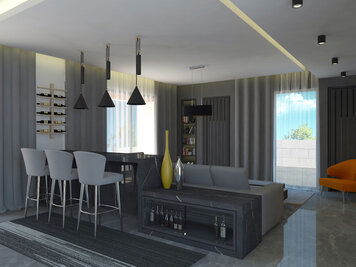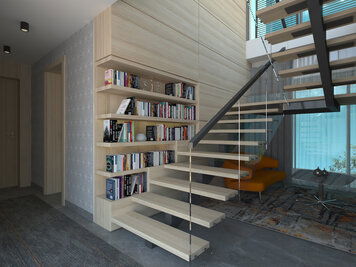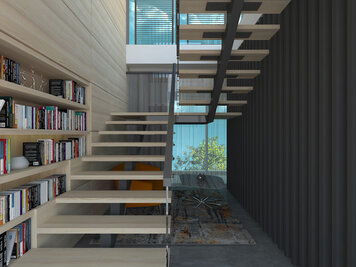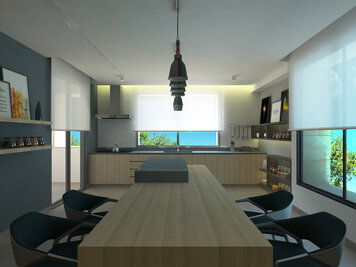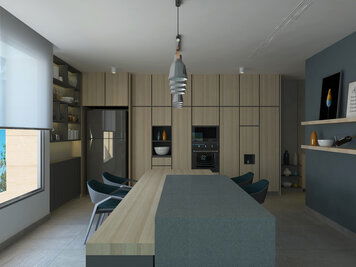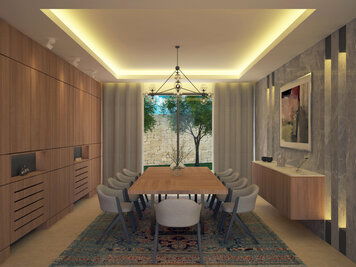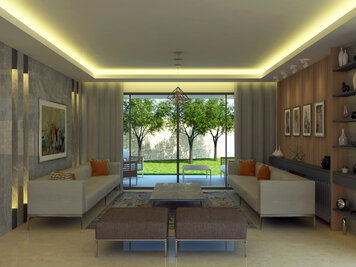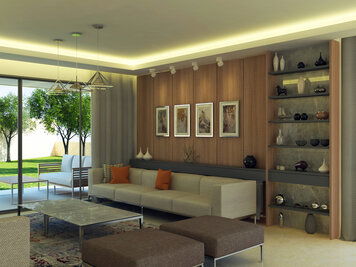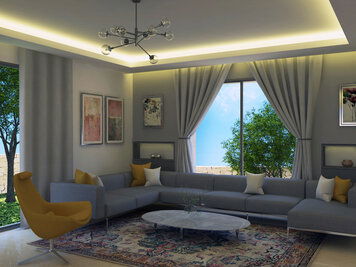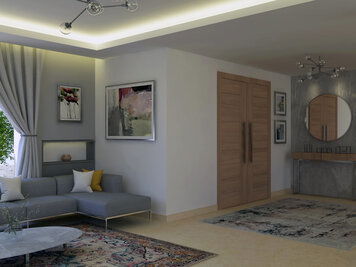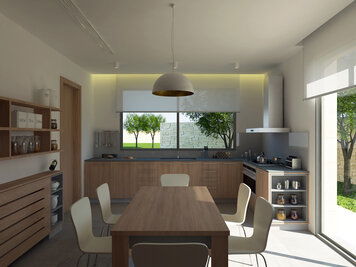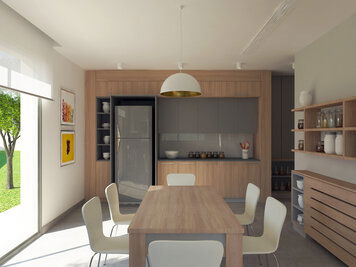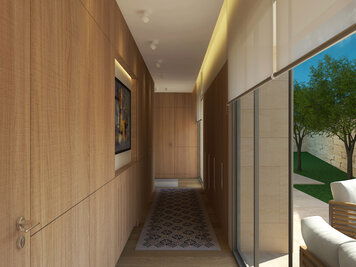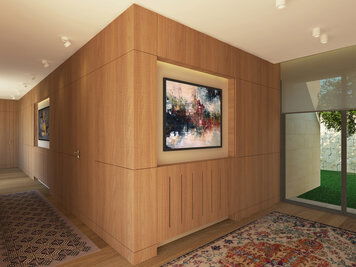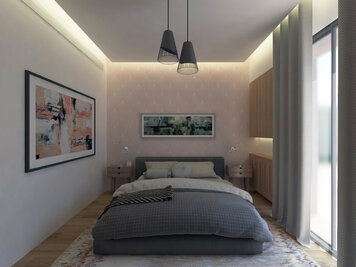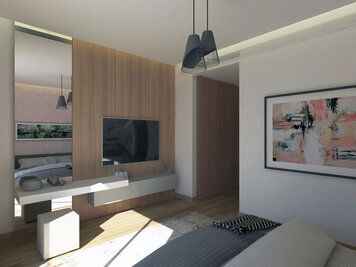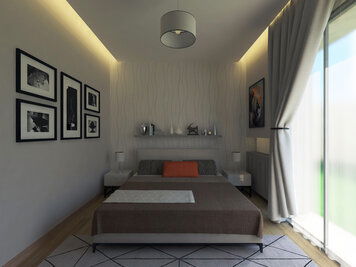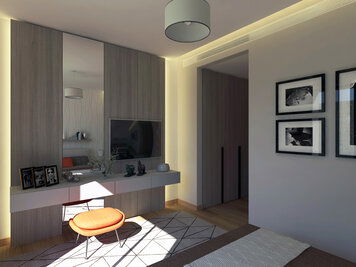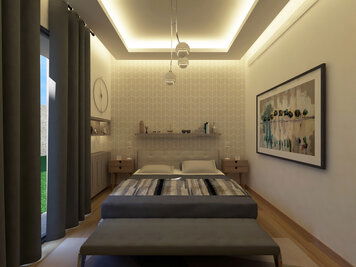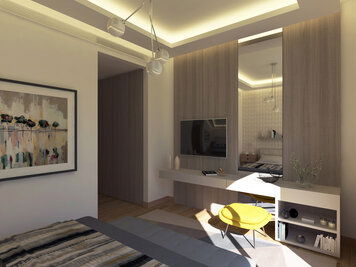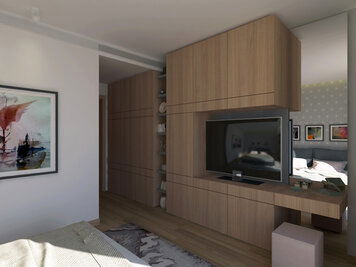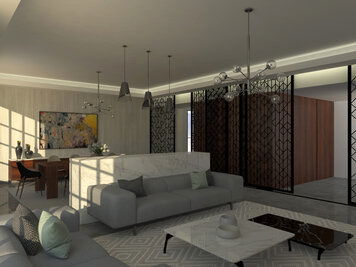 Hotel penthouse living room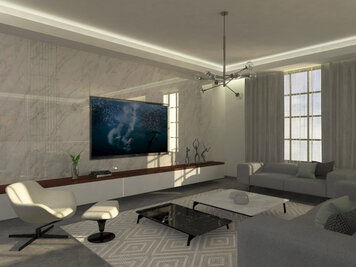 Hotel penthouse living room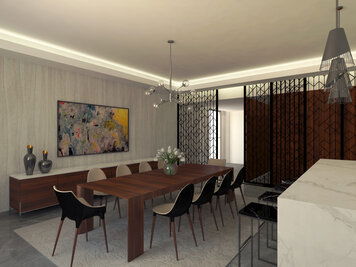 Hotel penthouse living room