Charmaine M.
Charmaine is an interior designer experienced in corporate, commercial, and residential interior design. She was trusted to handle large projects such as malls and corporate offices and has dealt with actual design problems, learning on-the-job through collaborations with fellow professionals. Her aspiration to grow as a designer coupled by her desire to improve quality of life has led her to pursue a master's degree in Sustainable Interior Environments at the New York School of Interior Design. Juggling school work and remote freelance design consultancy service for clients in Manila, she remained active in her profession while working to take her skills to the next level. Her perseverance paid off when she was chosen as the sole recipient of the Chairman's Award in MPS-Sustainable Interior Environments Class of 2019.
Describe your go-to style:
Timeless elegance: Light, bright and airy with natural hues and materials and wood accents
What drives you to design?
Growing up in the heart of Manila, where pollution, heat, and humidity are part of life, I always had an affinity for the built environment and its ability to provide protection and comfort. Due to this, my personal connection and value for interior design gives me that extra drive to provide clients with spaces that provides repose and ease that reflects their style and preferences.
From where do you draw most of your inspiration?
As a cinephile, I draw inspiration from motion pictures and observation. Living vicariously through characters, I am instantly immersed in a wealth of design ideas fit for every style, mood or personality.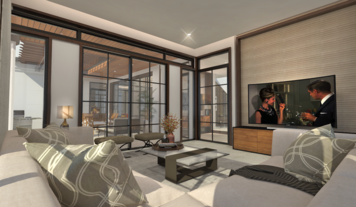 Warm Neutrals, Clean Lines and Subtle Textures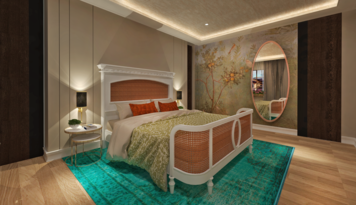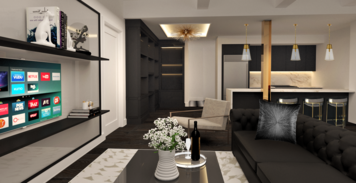 High Contrast, Sleek Glam