Amber R.
Amber's passion for interior design developed in her high school art classes. She discovered that she had an eye for architecture, urban development, and set design. From there, she decided on interior design with a focus on residential and hospitality design. She hopes to bring peoples' visions to life and create a space that is perfectly suited for them.
Describe your go-to style:
I would describe my style as Coastal/Cottage or Industrial Modern, and sometimes mixing the two. I enjoy experimenting with various materials and schemes to create unique and interesting designs.
What drives you to design?
My motivation is the feeling that I've made someone's day by creating an environment that they feel comfortable in. A place that one that they can call home, a place that reflects who they are or what they represent.
From where do you draw most of your inspiration?
I draw a lot of my inspiration from nature. There's beauty all around us that promotes the sense of peace, wonder, and freedom. When designing, the elements of nature can be implemented in unlimited ways: space, color, texture, etc.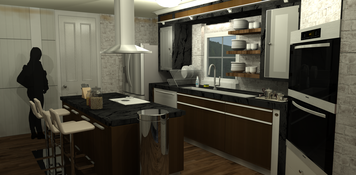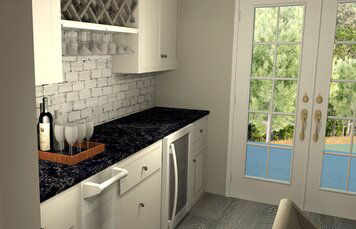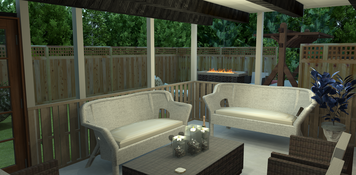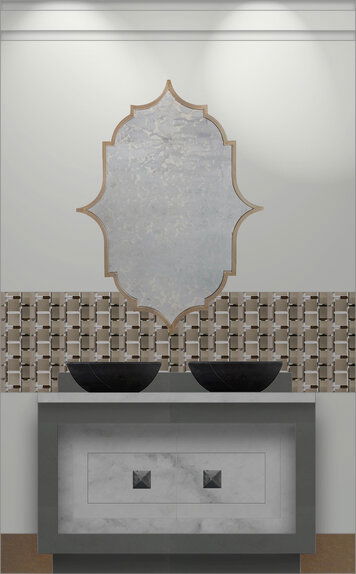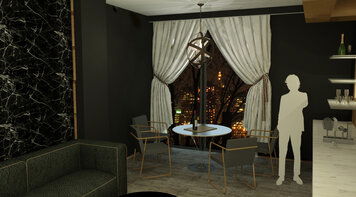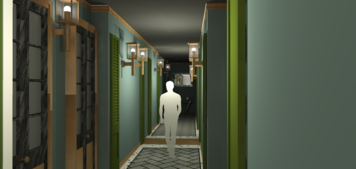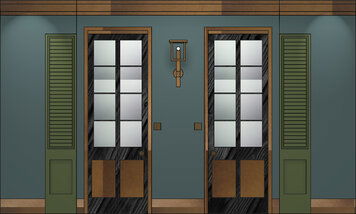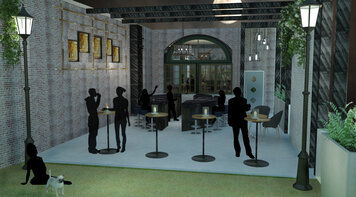 Outdoor Bar and Green Space