Alicia S.
Alicia has a passion for interior design for as long as she can remember. When she was a child, her parents would often come into her room to find that she had rearranged the entire space to see how many ways everything could be put together. They got a kick out of it at first, but after a while, they realized there was probably the making of an interior designer in there moving things around. Alicia took that natural interest to the next level at The Art Institute, where she graduated with a BFA in Interior Design. Since then Alicia has been working in different segments of the design and fine arts industry for more than 10 years, still loving each new opportunity to explore the creative process, learn new things, explore new ideas, and design spaces to meet different client needs.
What drives you to design?
I love a variety of design styles from Sleek Modern to the Farmhouse look. I tend to lean towards a Modern look, but with inviting warmth throughout the space, and featuring pops of texture and visual interests. Each space I design reflects a broader story of the clients lifestyle, and includes personal touches.
Tell us your biggest design secret:
Space planning is always a big need that needs to be considered for scale..Having a functional and aesthetic flow makes the space visually appealing and gives the space the perfect canvas to use pieces that reflect the style and story of the client.
From where do you draw most of your inspiration?
Art- working as a Senior Art Consultant for many years I've really drawn upon the proportions, palettes, and things that make artwork special in designing spaces.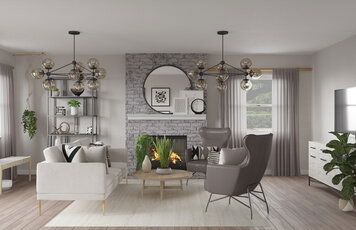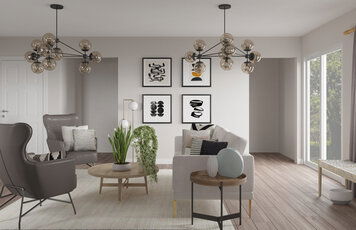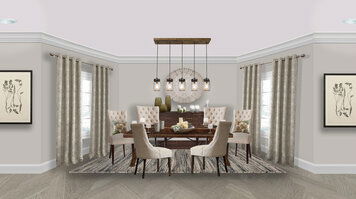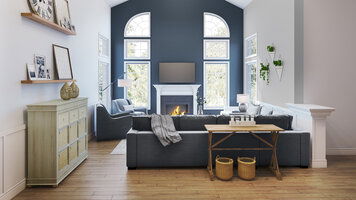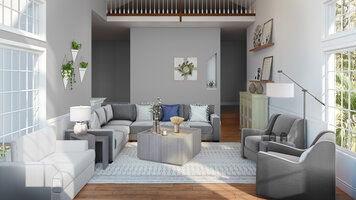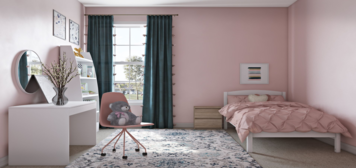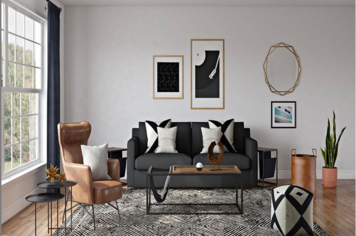 Masculine Music Inspired Living Room