Adrian D.
Adrian had a passion for Interior Design for as long as he can remember. He was making doll houses and furniture from a young age. Adrian remembers using his first design program at 12 and it was love at first sight. He has spent countless hours designing homes and spaces in various software programs and 3d worlds. Adrian believes our environment shapes us, and we shape our environment, so what we put in it is important. His work is a range of styles from warm and inviting spaces to luxe with moodier color palettes. He appreciates designs you can feel; spaces that evoke serenity, relaxation, joy, and exuberance.
Describe your go-to style:
I take a thoughtful and authentic approach to design. A space should be functional and beautiful and tell a story while elevating our lives.
What drives you to design?
As soon as I was able, I went to school for design, then had the opportunity to work with a couple of hundred clients. I'm looking forward to working on new projects and continuing my journey as a designer.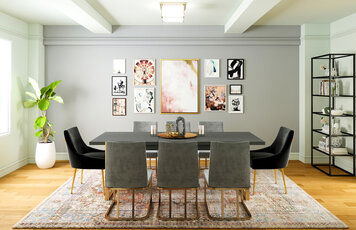 Luxe Contemporary Dining Room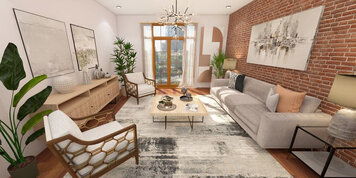 Urban Transitional Living Room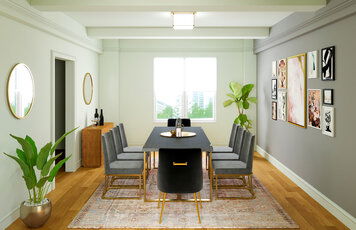 Luxe Contemporary Dining Room View 2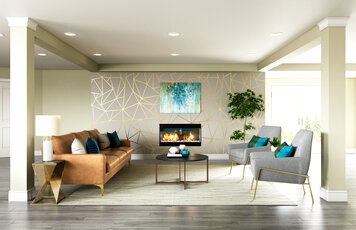 Cool Contemporary Living Room
Cool Contemporary Living Room View 2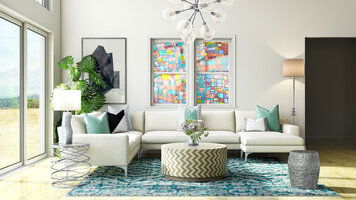 Clean Transitional Living Room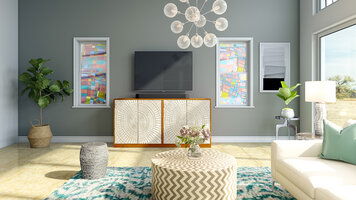 Clean Transitional Living Room View 2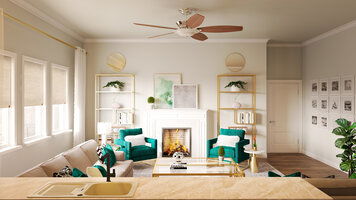 Entertaining Glam Living Room View 2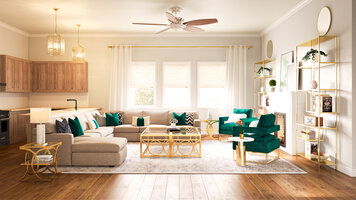 Entertaining Glam Living Room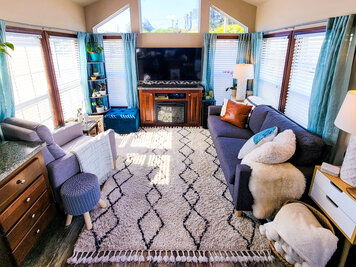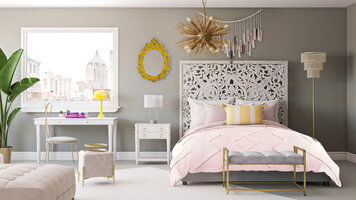 Soft Glam Girls Room View 2