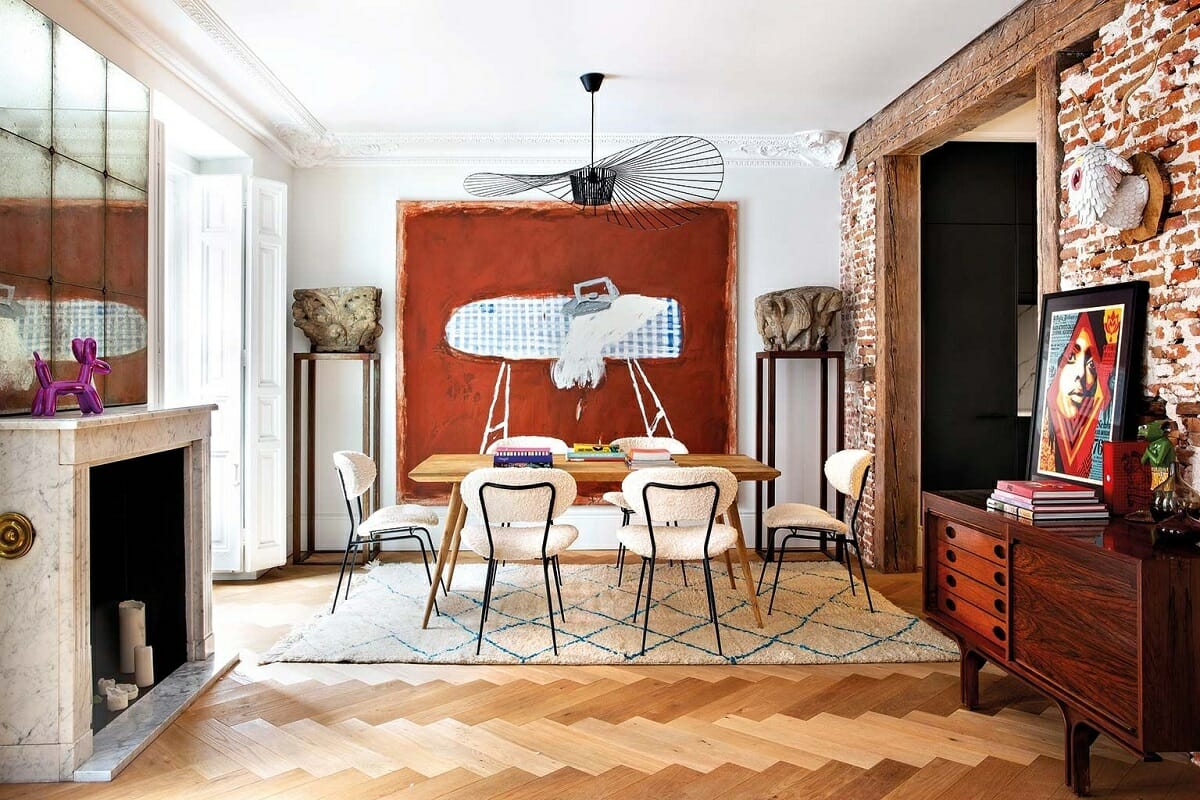 Swoon-worthy interiors are everywhere – which may cause you to be drawn to more than one interior design style. But loving countless styles can pose the problem of putting your beautiful ideas to use without creating a chaotic home. Fortunately, an eclectic design does just that! With some guidance and eclectic decor, you can make your interior come to life – in style and harmony. Read on for the top tips on pulling off a perfectly mixed interior! 
Eclectic Home Decor 101
An eclectic decor style refers to a type of interior design where freedom and unpredictability reign supreme – it's all about mixing and matching different styles and period pieces. Boiled down to the very basics, eclectic interior design is all about picking out the best elements from various eras and bringing them together to form a cohesive whole.
Breathing new life into your home starts with inspiration. With just the right vision and expert insights, you can have a successful before-and-after eclectic design project of your own in no time. Read on to discover eight must-have elements to pull off an otherworldly interior in any setting.
Not sure where to start with your own eclectic decor transformation? Then, schedule your Free Interior Design Consultation for help from some of the finest interior designers today!
Eclectic Living Room Decor
If your living room is overdue for a style update, this marvelous mix can be just what it needs. By opting for an eclectic style, the odds are in your favor when you can incorporate many of your existing favorite pieces.
1. Consider Reusing and Repurposing Decor 
One undeniable element of eclectic interior design is the reusing and repurposing of existing items and materials. This varies from adding reclaimed wooden furniture to your living room to repurposing an old ladder as a coat hanger to anything and everything in-between.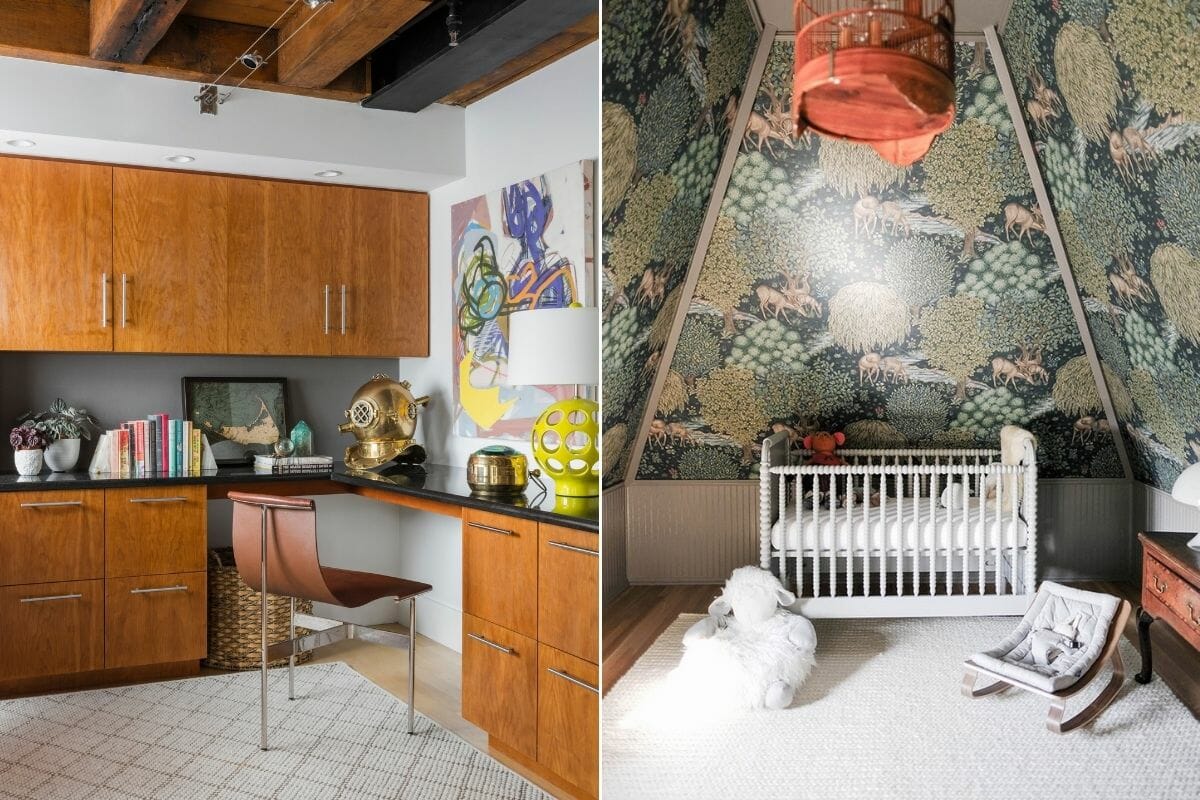 As recycled and repurposed items often have a pre-loved air about them, they will also add to the warm and welcoming atmosphere of your interior. These pieces work well along with the other finishes common to eclectic living room decor. Old meeting new has never looked so good.
2. Be Bold with Eclectic Living Room Decor
Mixing colors and prints is common when putting together eclectic home decor, so you can be as bold and daring as you wish. Pairing eclectic living room decor is about so much more. You can explore new color palettes while playing around with contrasting materials and shapes. This way, it's still possible to showcase a wide variety of design styles, while adding to the excitement and unique atmosphere of your carefully curated interior. Furthermore, with an eclectic style, it's all about distinct elements coming together in a way that appears natural.

Eclectic Bedroom Decor 
Your bedroom should be a space that captures who you are and what you love. This makes decorating it with eclectic decor ideal, as you get to sensibly showcase your passions.
3. Decide on a Unifying Theme for Your Eclectic Bedroom Decor
Eclectic design is certainly far from a mishmash of elements flung together haphazardly. Well-thought-out eclectic bedroom decor has at least one or two unifying themes running throughout the room, tying the different styles and furniture together.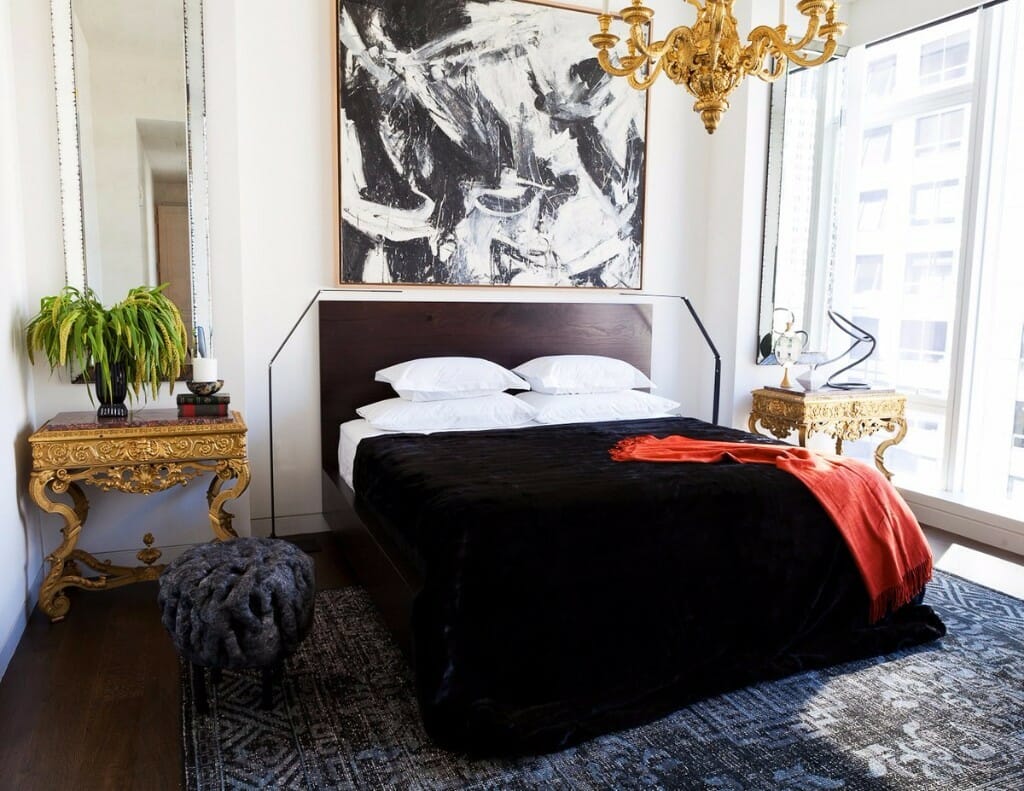 The simplest way to achieve this is by selecting a harmonious color scheme, although you can also work with unifying textures, shapes, and motifs to bring harmony to your bedroom. 
4. Show Off Your Interests
Your bedroom is your sacred space, your haven from the outside world. Why leave it bland, boring, and impersonal? Add hints and touches of your passion throughout your bedroom through your eclectic home decor choices. Have the space reflect who you are in a deliberate yet sparing way – you don't want to end up cluttering your room. For instance, you can do so by showcasing handmade creations, mementos from your travels, and sentimental items in an artistic fashion.
Eclectic Wall Decor
The wall color and wall decoration can have a monumental impact on the feeling of a room. This is why it's so important to consider your eclectic wall decor when planning an interior.
5. Opt for a Bold Wallpaper
Think of your walls as a blank canvas. By adding a statement wallpaper, you can truly make a space pop. When opting for an especially bold wallpaper, consider keeping the furnishings and other colors in the room muted and soft. In addition, try to incorporate hues of some of the wallpaper's colors throughout the design to bind the whole interior together.  
6. Hang Unexpected and Unconventional Items on Your Walls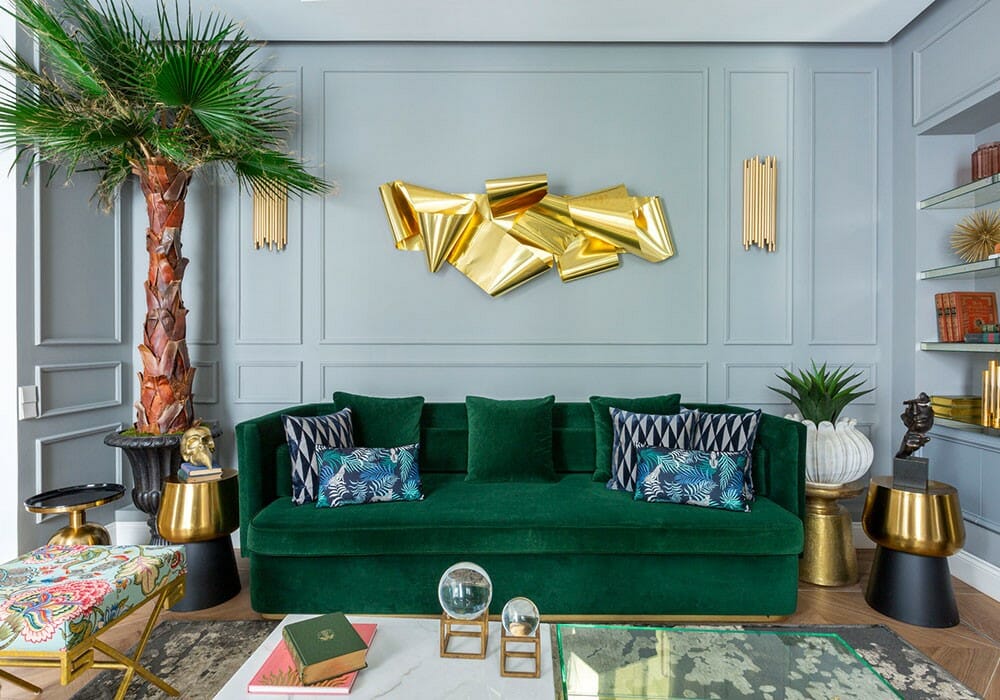 Forget about preconceived styling notions – hang some unconventional pieces on your walls, along with more traditional works of art. Moreover, it's an easy and effective way of breaking away from the styling norm.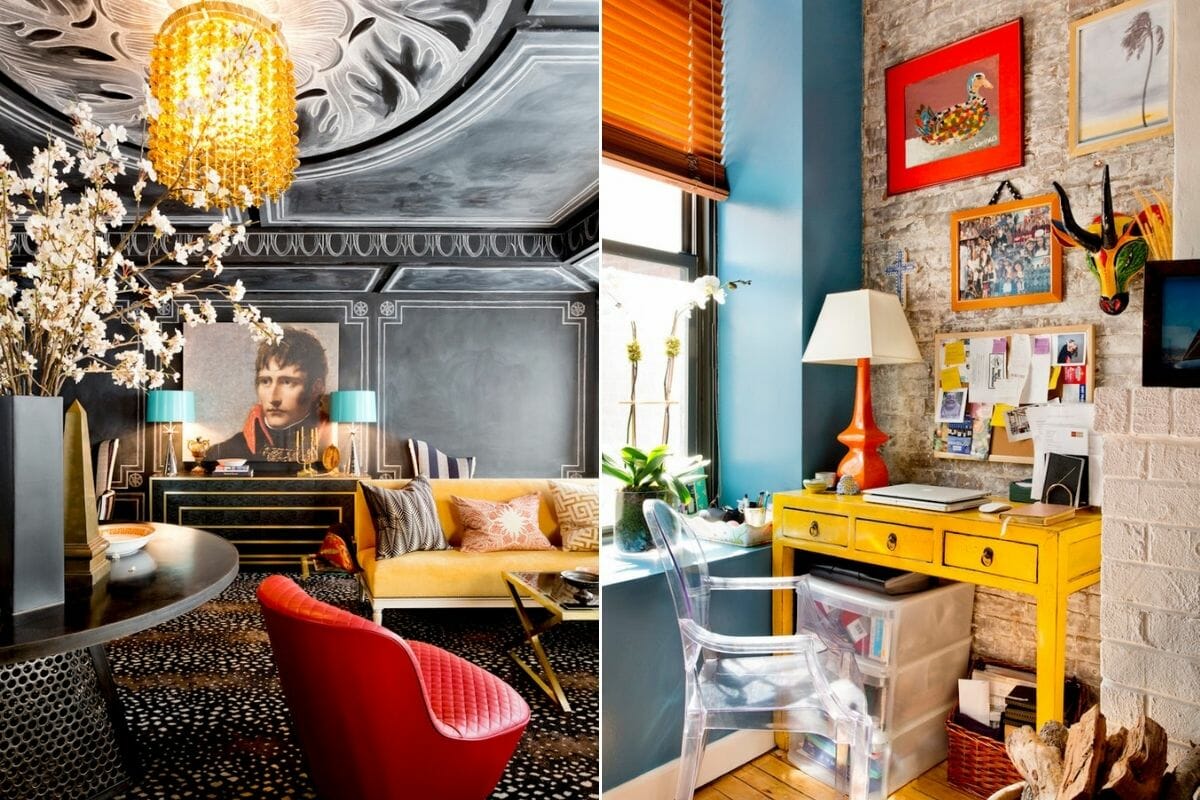 When you want to turn your modern or traditional room into a more eclectic space, consider adding some bold artwork. A fairly calm-looking room can be invigorated by simply adding a bright, unique pop-art piece, for example. You can go even further by adding oversized artwork to make an unmissable statement, perfect for an entryway or lofty living room wall. 
Modern Eclectic Decor 
Successfully pulling off an eclectic decorating style at home is certainly challenging, especially because you're working with various design eras. However, there are two main principles to keep in mind when putting together your modern eclectic decor. First, to mindfully curate and, second, to adhere to balance and symmetry throughout the design.
7. Carefully Curate Your Eclectic Decorations
Your mind may already be buzzing with eclectic design and decor ideas. However, while planning your home updates, it's essential to remember eclectic home decor doesn't equate to clutter. Simply put, avoid over-decorating. You still want your home to form a balanced, beautiful picture, not a chaotic one. When selecting eclectic elements, always look for ways to link them. For instance, a minimal color palette can certainly do wonders to unify an interior and guide your design choices. 
8. Keep Balance and Symmetry in Mind
The composition of your decoration is key. Always keep the design principles of balance and symmetry in mind when decorating an eclectic room. However, these grow even more crucial when designing an eclectic space as the amount of visual input can become overwhelming when ignored.
Balance and symmetry help us wrap our minds around designs and the reason behind them. Therefore, you should include strictly necessary furniture in your space – everything in the room should have a purpose. By opting for functional pieces and restricting decor, you can certainly appreciate the aesthetics more when they come together beautifully.
Need Help Pulling Off the Eclectic Look?
If you're feeling inspired to update your home, but aren't sure where to start, schedule a Free Interior Design Consultation for expert help creating your dream home!

[images: 1, 2, 3, 4, 5, 6, 7, 8, 9, 10, 11, 12, 13, 14, 15, 16, 17, 18, 19, 20, 21, 22, 23, 24]